mullak99
The Meaning of Life, the Universe, and Everything.
Join Date:

11/28/2011

Posts:

68

Location:

United Kingdom

Minecraft:

mullak99

Xbox:

mullak99

PSN:

mullak99

Member Details
Head over to the new thread, this one wont be updated any longer!
CLICK HERE

Hey Guy's, I've made a customized variant of the faithful and would like to share it for you.

Original Faithful by Vattic: HERE


Vattic's Guidelines
~~ Vattic's Usage Guidelines ~~

It is fine for people to use stuff from the Faithful 32x32 pack so long as you follow the guidelines bellow.

You must:
- Give clear credit.
- Link back to the Faithful 32x32 thread.
- Be honest about what you are using.

Remix packs are not allowed unless:
- You are a Let's Player sharing a modified copy with fans.
- You are an adventure map maker using a modified copy to go along with it.

Things that are fine:
- Use as placeholders.
- Using as many textures as you've made yourself.
- Using the items or paintings.
- Use as base for mod textures.


My Guidelines
~~ mullak99's/My Terms ~~ (The terms are directly copied out of the Legal.txt in the Texture pack)

Don't redistribute my textures
Don't edit this Legal file
Ask me for anything else, my e-mail is <(OUTDATED)>
I am a Youtuber and i make my own videos Click Here

Download

mullak99's Faithful 32x v1.42 - Minecraft 1.5

Old Downloads
Pictures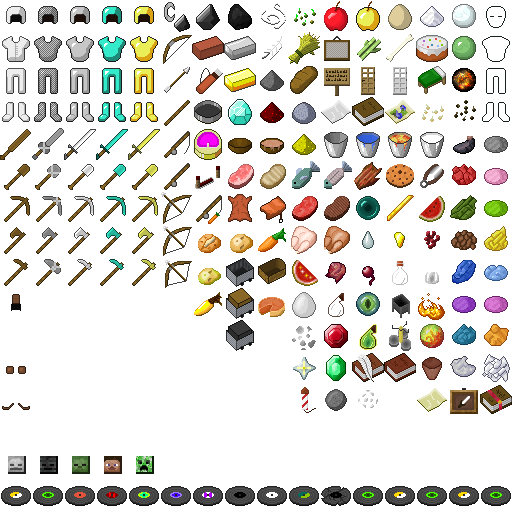 Video's
~ Coming Soon ~
If you want to send me a video send me the link at
Youtube
Twitter
Facebook
or email me at <(OUTDATED)>, Subject of Texture Pack Video, and the content can be the youtube link
Change log

~~~~~ mullak99's Faithful ~~~~~

-------------------
| - Version 1.0 - |

- Initial Release

------------------
| - Version 1.1 - |

- Fixed the Connected Textures

------------------
| - Version 1.2 - |

- Fixed the Connected Textures AGAIN
- Revamped allot of textures (Blocks Items and Mobs)
- Some RandomMobs added

------------------
| - Version 1.3 - |

- Added Firework Textures and Particle effects for them

------------------
| - Version 1.4 - |

- Added more RandomMobs
- Changed some block textures and items

* Getting ready for 1.5 Update


------------------
| - Version 1.41 - |

- Updated to 1.5


------------------
| - Version 1.42 - |

- Fixed Endermen and Spider textures


Bugs
- Connected textures still buggy, If you want to use them, install Optifine and set Connected Textures to Fast
Inspirations
- Vattic's Faithful (Duh)
- AntVenom's Faithful - For the grass
- xDowsey's Faithful - The GUI
Youtube Links
- AntVenom (AntVenom's Faithful)
- xDowsey (xDowsey's Faithful)
- JustJoshy (xDowsey's Faithful)

Thanks for reading

mullak99