XSSheep
Curse Premium
Creeper Destroyer
Join Date:

2/9/2011

Posts:

6,464

Minecraft:

XSSheep

Member Details

Pixel Perfection is a texture pack made by me, for me. It has been constantly worked on since way back in beta (under a different name) and I plan to keep working on it AT LEAST until minecraft is no longer being updated.

V3.6
-fixed sky issues with optifine/mcpatcher
-alt textures for natural sandstone/red sandstone
-alt textures for planks
-made ALL textures with alts apply the alt textures to their stairs and slabs as well (yes, that includes older textures like cobble)
-new mobs from 1.10 aka husk and stray! (working on the 1.11 mobs)
-tweaked all skelly textures (now with 200% more skellington)
-changed around a few textures
-added textures for 1.11 things such as the new items and observer block

Previous updates:
V3.5
-added new blocks from 1.10 (mobs coming next update)
-added wither textures
-completely changed netherwart colours to suit the new block
-redid normal sandstone and red sandstone
-alts for chiseled red and normal sandstone
-new, easy on the eyes, grass texture
-new still water animation
-added more new paintings
-some tweaks to models/alt textures
-updated banner texture
-changed colours/textures around on some older textures
V3.4.5
-fixed some issues for forge users
V3.4
-added guardian textures
-updated more textures
-added a few more alternate textures
-tweaked colours a bit
-updated the skybox further
-stuff I've forgotten - sorry!
V3.3
-magma cube, snow golem and shulker textures added
-redid lots of entities including: signs, chests, boats, slimes
-added a bunch of entity stuff: added crystal textures for dragon fight, added elytra, new boats, shields and updated zombie villagers
-redid skies for mcpatcher, now much more fitting
-new moon textures
-fixed and updated all models for 1.9
-fixed red sand rotation nonsense
-added some gui stuff (boss bars, updated 1.9 stuff, server select arrows, etc.)
-added in all items for 1.9 (beetroots, elytra, new boats, all arrow types, updated compass and clock, chorus stuff, new potions)
-updated a few blocks (bedrock, end portals, mushroom blocks, coal block,etc.) and particle effects
-added in all new blocks (end bricks, beetroot, new animated command blocks, end rods, all purpur stuff, all chorus stuff)
-overhauled grass, water and biome coloring (including a few changes to leaf colours), should look a lot more interesting now!
-hopefully fixed issues that were specific to people using shaders - mobs should no longer glow white!
-some other random fixes
V3.2
-lang pack updated for consistency
-tweaked a couple of tinted glass textures
-updated spruce log
-fixed issue for optifine users where fancy graphics leaf textures would not display properly
-alt textures for all leaves
-alt textures for granite, andesite, diorite
-completely new texture for andesite
-fixed issue of things in flowerpots being darker than the should be
-added custom texture for item frame border
-added custom top and bottom texture for command blocks
-updated anvil texture and model
-alt textures for all logs
-new farmland textures
-textured barrier block
-removed forced shading on a couple of light sources to match glowstone (redstone lamp and sea lantern)
-removed a huge amount of unneeded model and blockstate files fixing a couple of issues (they were also outdated)
V3.1
-new mobs: ghast and zombie pigman now complete
-alex skin has also been added
-new night skybox for mcpatcher and optifine users - still a WIP so it will be improved for the next update. Still better than no stars though!
-new texture for the stone halfslab side
-new glass texture - ctm for it will be coming shortly
-new title screen
-few new paintings added and some older ones touched up
-fixed a few errors including some errors in the language pack
-a few more alternate textures
V3.0
-added witch and iron golem mobs
-tweaked a few item textures
-redid pumpkin and melon textures as well as their stem textures (doesn't look glitchy anymore)
-added a couple more randomised textures including oak leaves
V2.9
-fixed a few more issues with models
-updated the endermen and chicken textures (the last mobs that needed to be updated)
-2.8 was just a few more fixes and a new font as well as a new creeper texture
V2.7
-fixed the 'steve' model for this pack (thanks to MasterfulGamer for this!)
-changed the enchanting gui over to the new 1.8 template
-finished a couple of half finished older gui elements such as the book
-completely textured the armour stand and banners as well as the corresponding items
-added blaze texture and all rabbit variants
-more variants to more blocks! Enjoy those random textures!
-added a couple more models like the iron bars and reeds
-added unique textures/models for all the new doors and their items
-added in custom textures for the new fence types and their corresponding gates
-redid shading on most old mobs - will be changing enderman and creeper in an update coming shortly!
-completely redid and updated mod support for the Better Foliage mod
-added in red sandstone (all variants)
-fixed the red sand rotation (no more random rotation which looked awful) and added some variants for it
-new texture for snow
-updated textures and colours for a few older textures and items
V2.6
-all 1.8 textures have been added including prismarine, sea lantern, rabbit items, mutton, etc.
-added a fair few models for 1.8
-ported over a lot of ctm features to vanilla 1.8
-fixed a bunch of 1.8 specific issues
-readded support for the revamp of the better grass and leaves mod
V2.5
-horses! (including all alternate textures)
-horse armour!
-new ctm for many blocks such as stone, cobble, dirt, bricks, etc.
-new biome specific ctm and colouring (swamp and birch tree forest)
-new brick, diamond block, lapis block, iron block, dirt, half slabs, jungle log, both sand types, podzol, lilypad, +more (a LOT more)
-new double tall grass, normal tall grass and double tall fern
-added in textures for some of the snapshot stuff such as slime blocks, all new stone types (I changed these around since they were first added), etc.
-updated/re-shaded a few item textures and lots of block textures
-updated biome colours (pretty drastically for a couple of biomes)
-started on a whole bunch of new paintings - still not complete but they are being worked on!
-new leaf colours that work with all biomes (most leaves now have a specific tint that is noticeable in all biomes, eg. big oak leaves are always tinted blue
V2.4
-updated quartz textures
-updated stonebrick textures
-new diorite texture/tweaked colours for polished diorite
-new stone texture+random ctm variants
-new oak planks
-new menu backgrond
-added some new gui elements
-fixed issues with ice not rendering correctly for optifine users
-new potato and carrot plants+all growth stages
-fixed podzol not appearing correctly for mcpatcher and optifine users
-few tweaks to the lightmap and some more biome colour tweaks
-tweaks to stained glass colours
V2.3
-added new stone textures and smooth stone textures from the snapshots
-added slime block
-new oak log
-new obsidian
-new emerald block
-new MCPatcher specific colours for swamps (includes water, fog, sky and foliage)
-wither skeleton added
-more stuff i've forgotten
V2.2
-new ores with random ctm (variants for each ore)
-new animated dropper, dispenser, both vertical and horizontal
-new furnace
-new redstone dust, block and item
-new wheat with random ctm for full grown stage
-new carrots texture (crop, not item although item had colour tweaks)
-new grass with random ctm and new sidegrass to match
-new gravel
-new dandelion
-new mossy cobble and mossy stonebrick
-new dirt random ctm
-new minecart and boat with new icons for both
-new skybox (just daytime for now, will have to finish night time one once back from japan)
-updated custom lightmap for better shadows and slightly brighter lights
-added custom fog colour to suit new skybox
-changed font colour a little bit, it's creamier and easier on the eyes
-new cyan bed and bed item
-new wools
-new cauldron
-new podzol
-new double fern
-new vines
-tweaks to glass ctm and also a couple of stained glass colours
-new rail textures with animated powered rails
-new sandstone textures (for each type including smooth, carved and normal)
-birch sapling colour tweaks
-tweaked, remade and improved many item textures
-probably more that I've forgotten because I don't keep a list as I'm working
V2.1
-new sounds! (fire, item/block pickup sound, tweaked water and rain sounds)
-all new 1.7 content including many new flowers, some items, blocks, biome colours, couple of gui elements (so basically maybe another 40 textures, possibly more...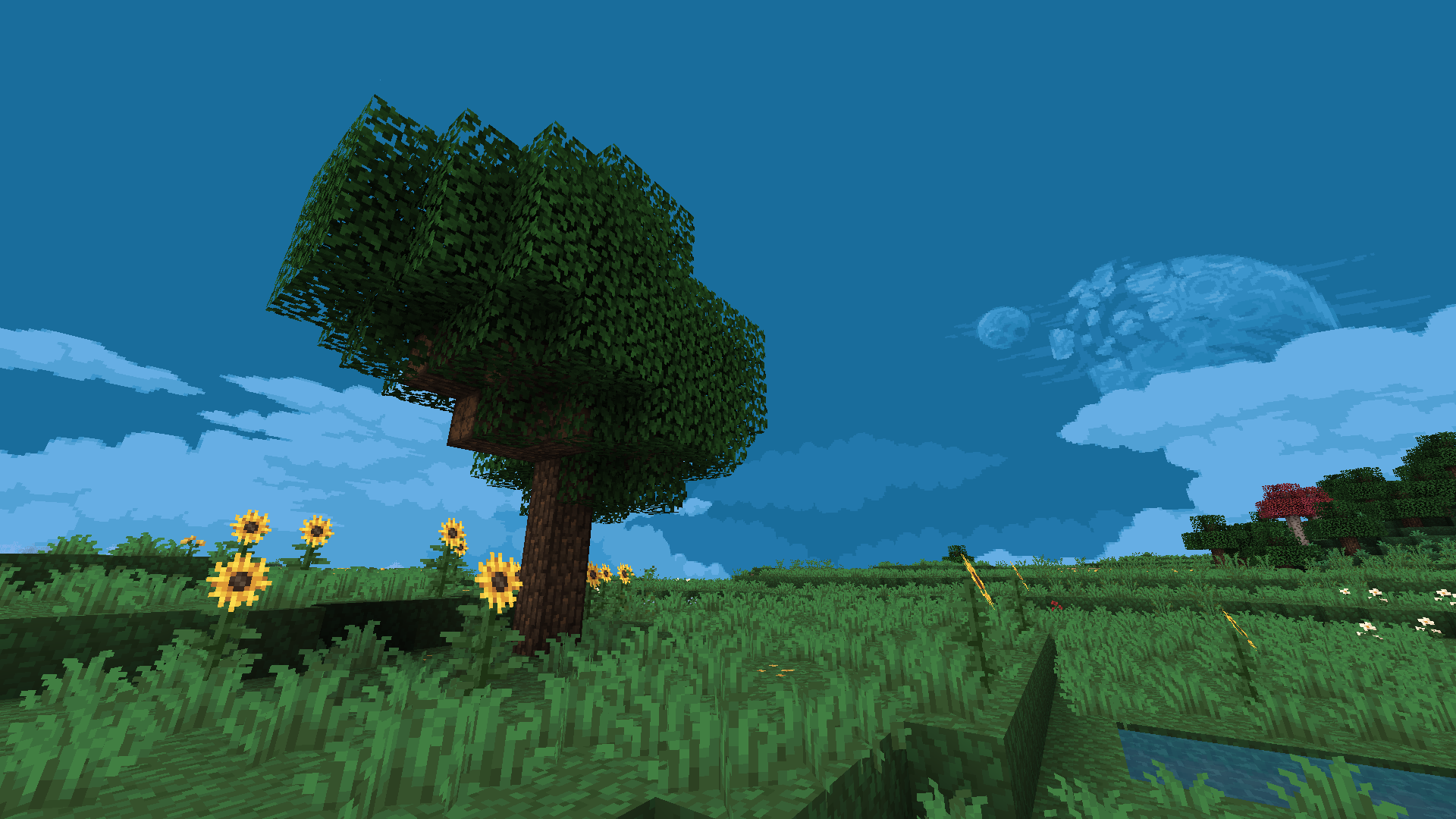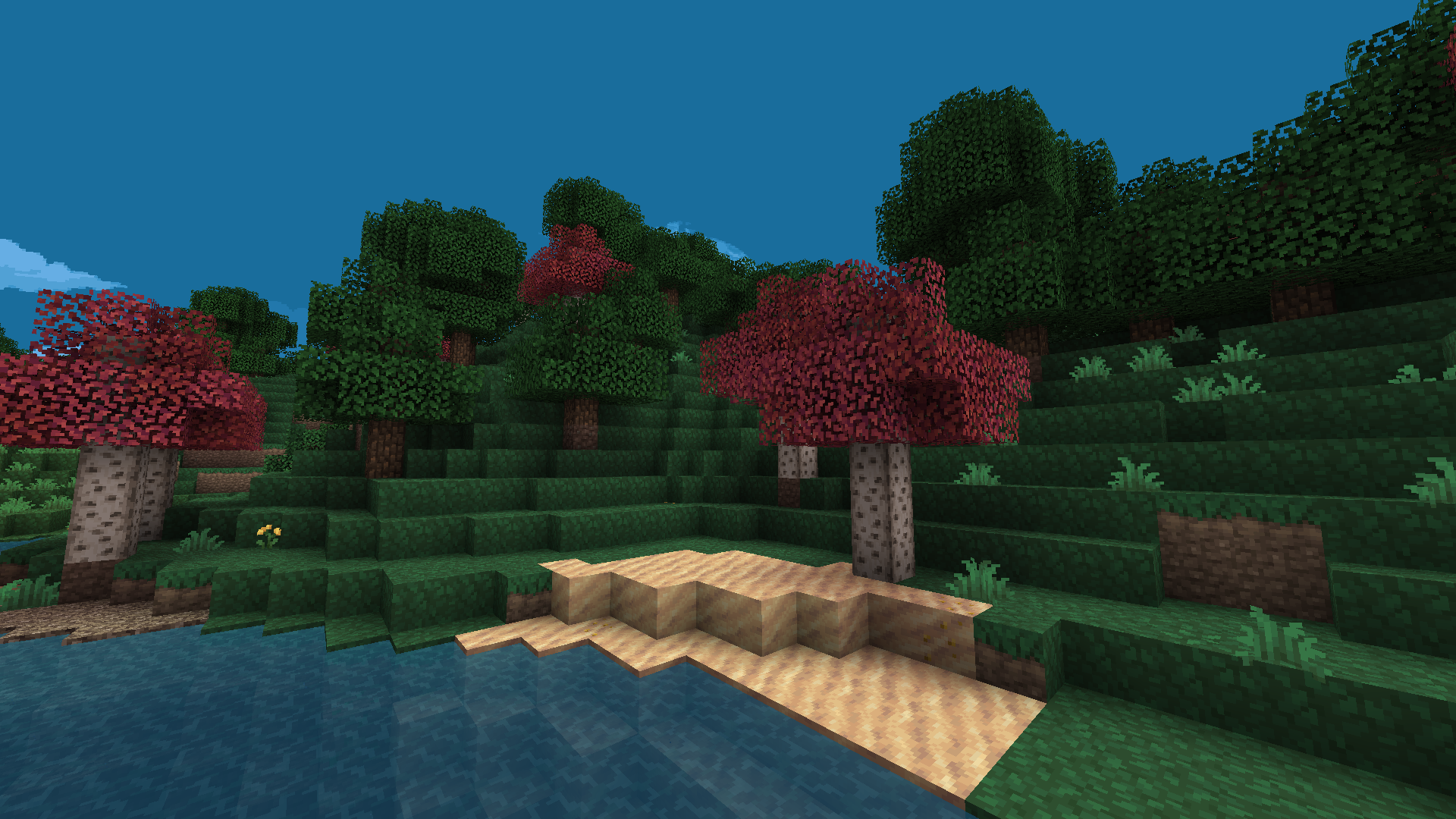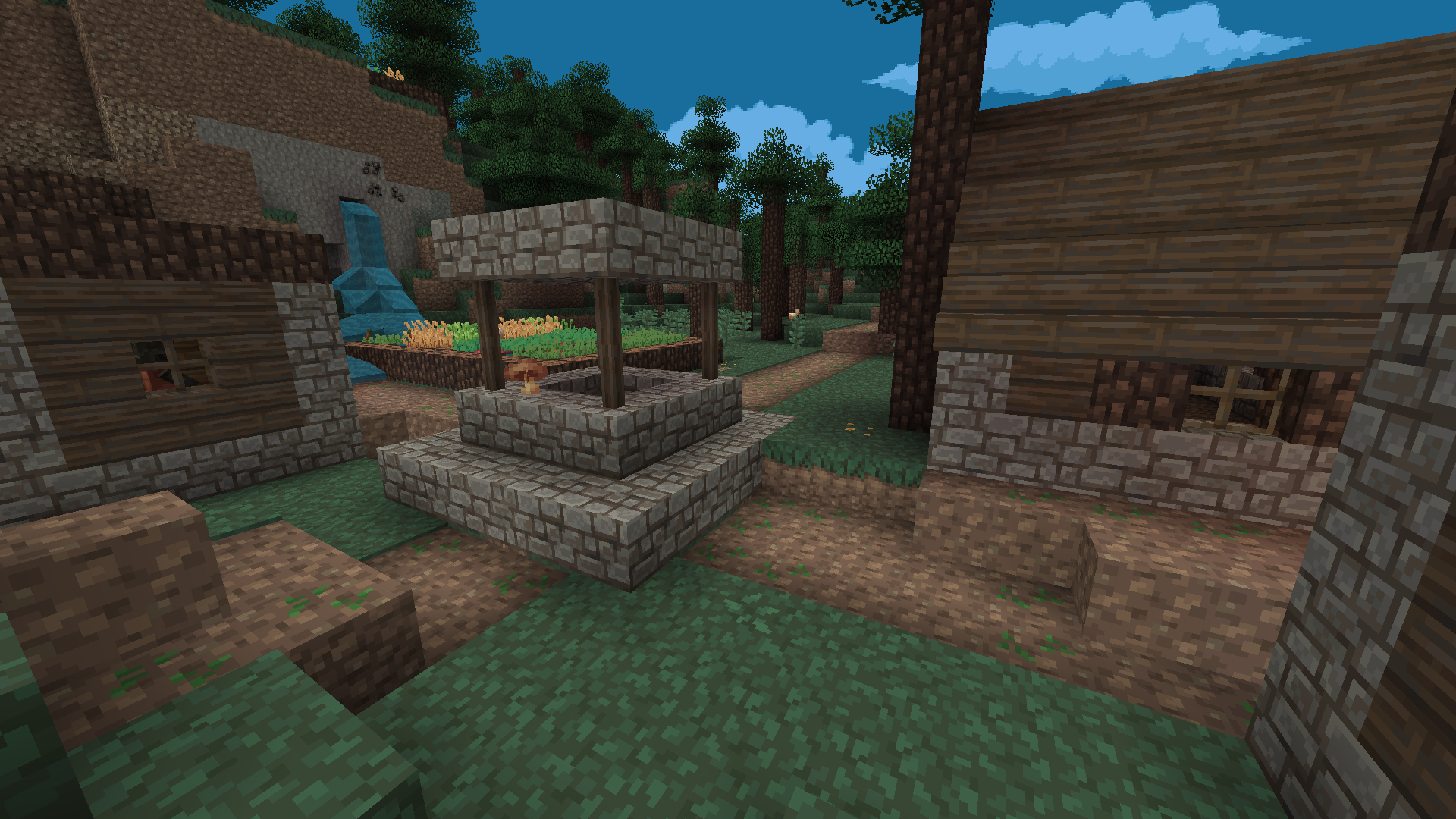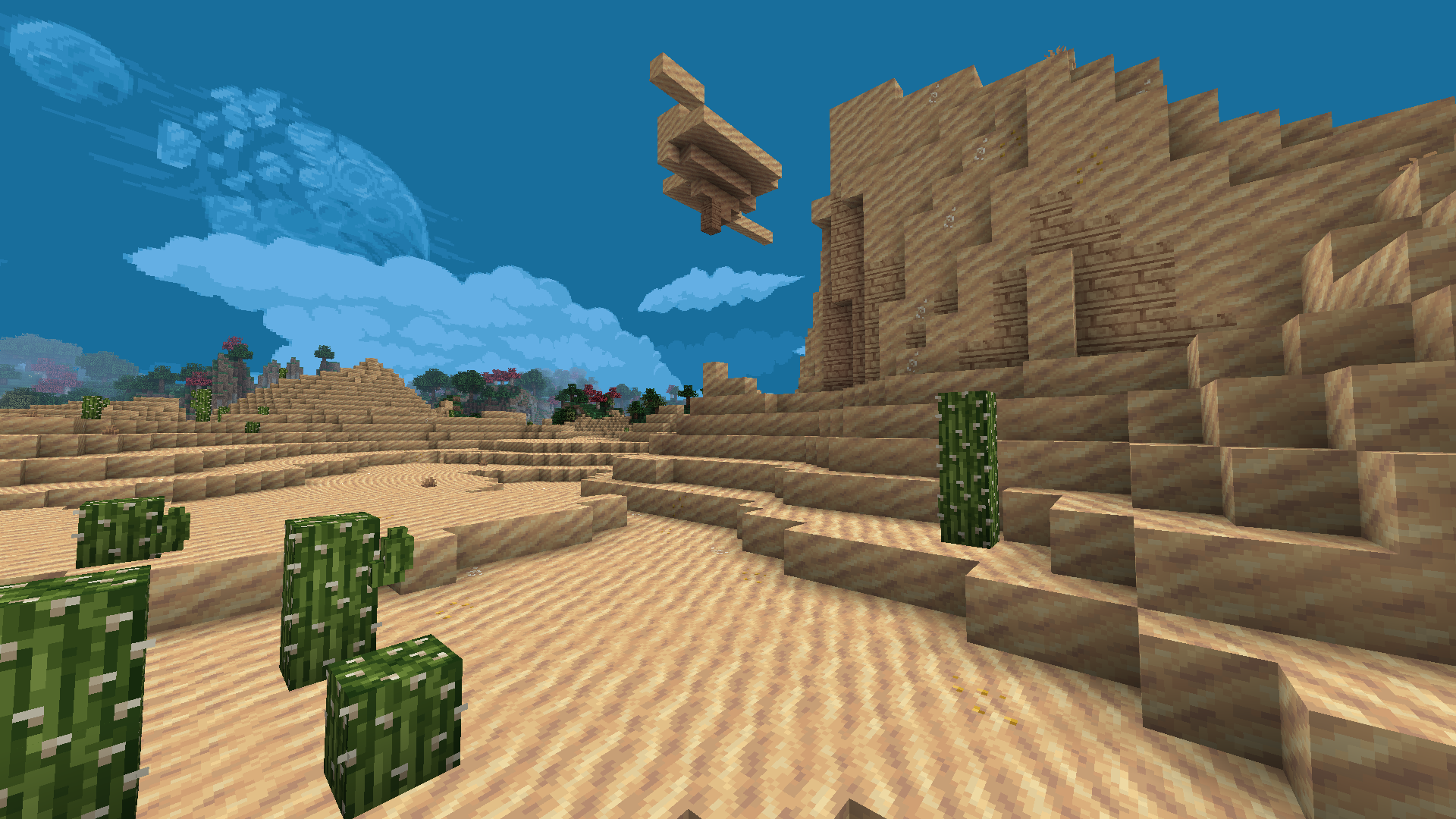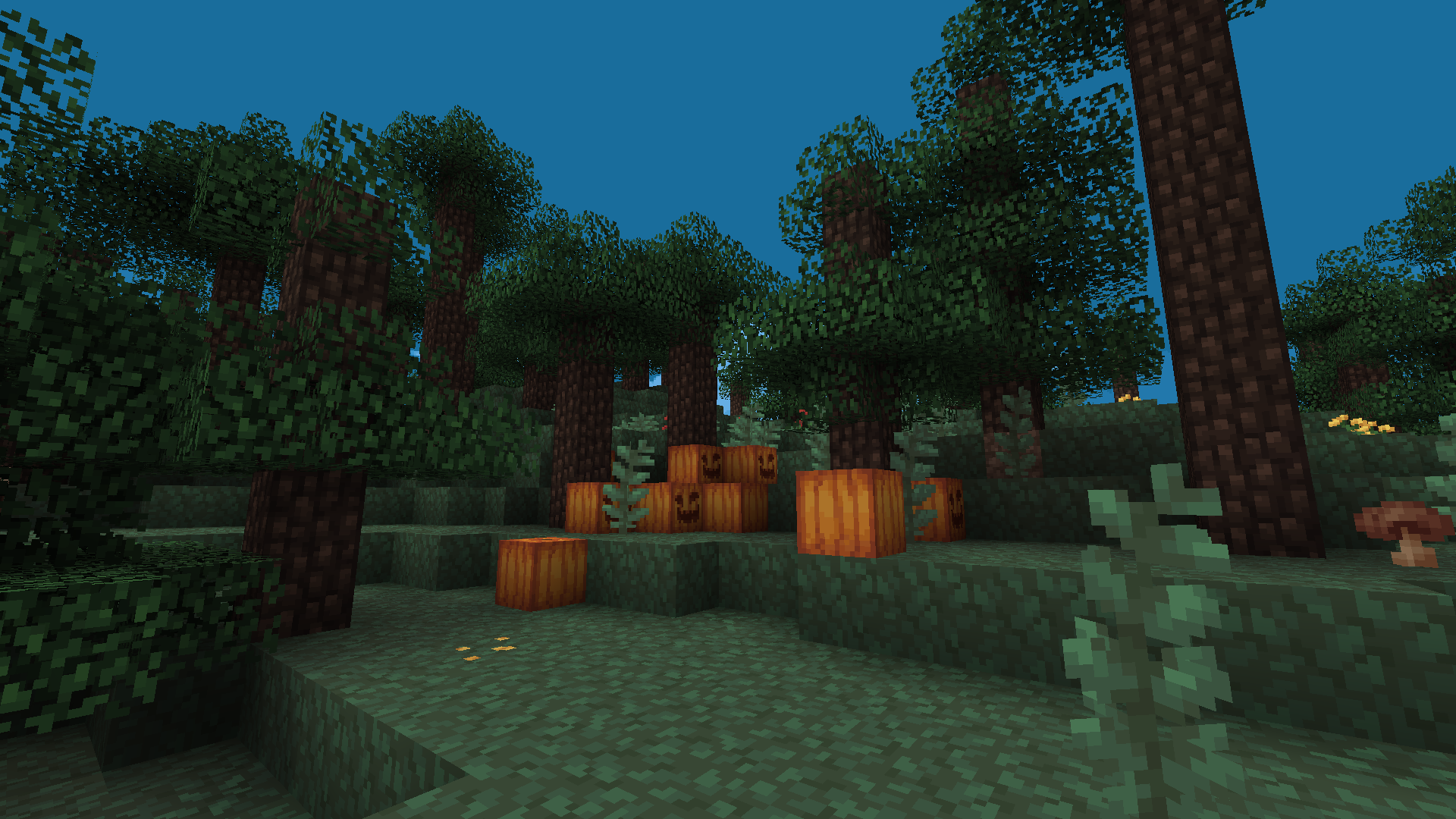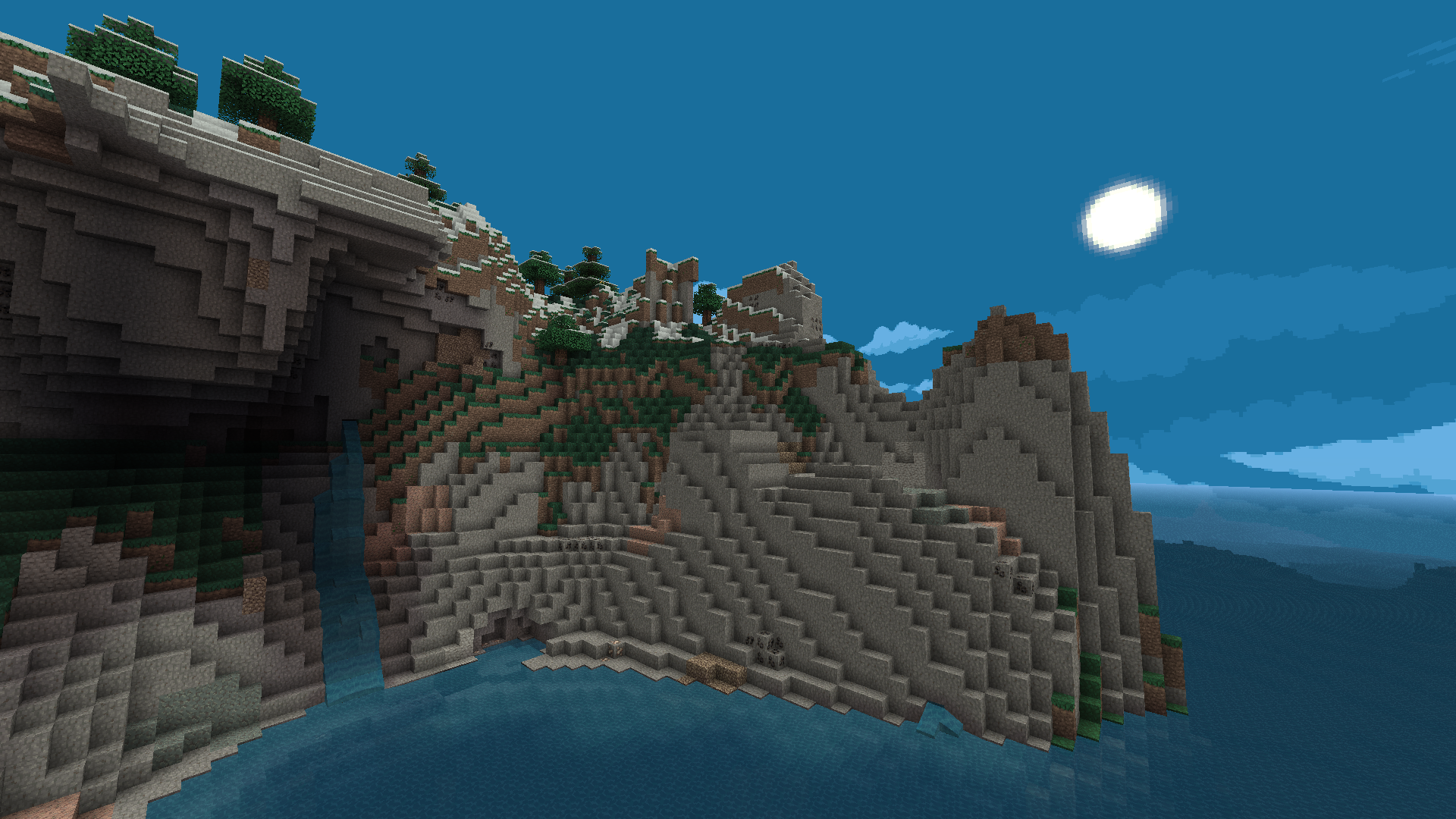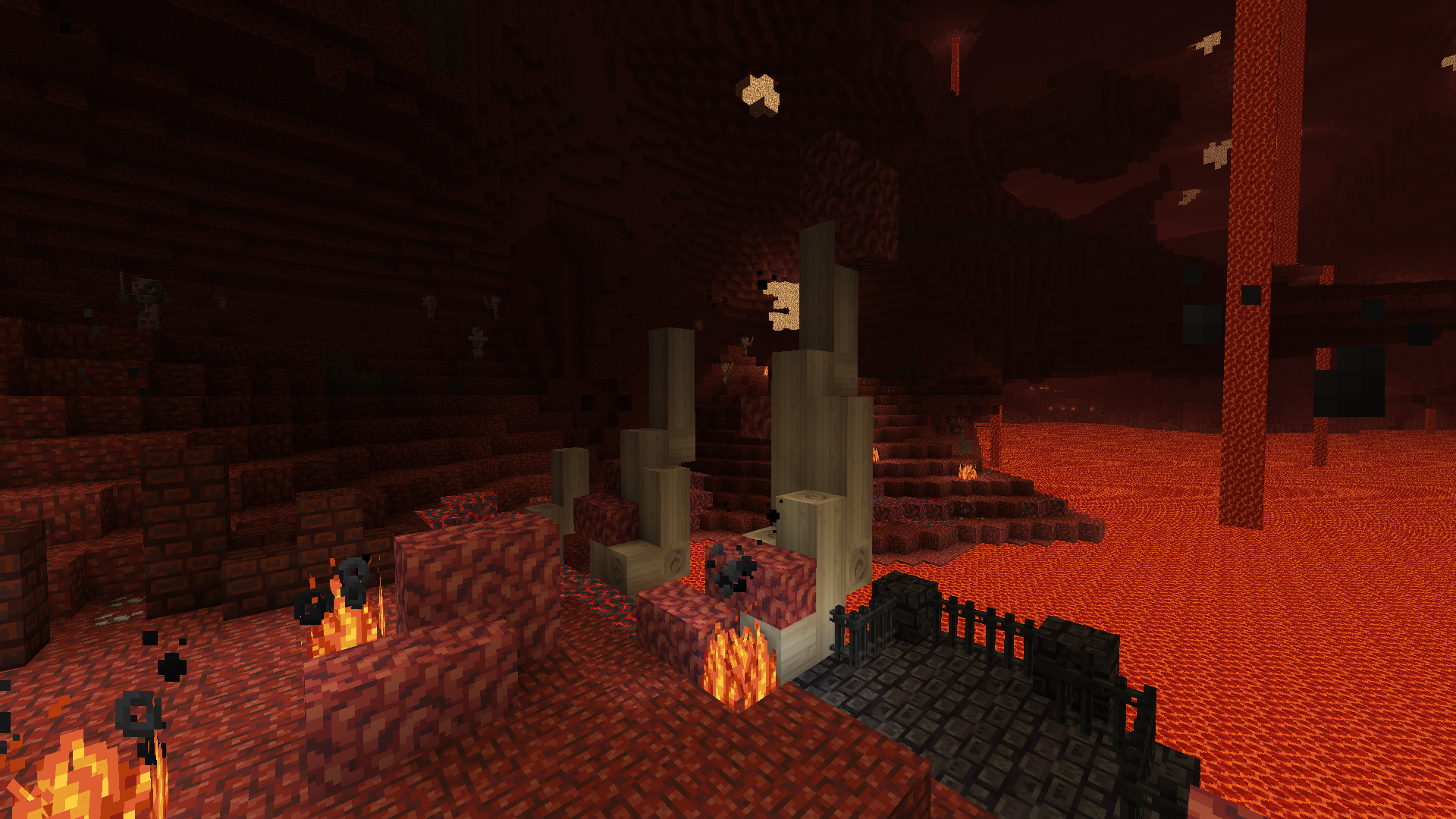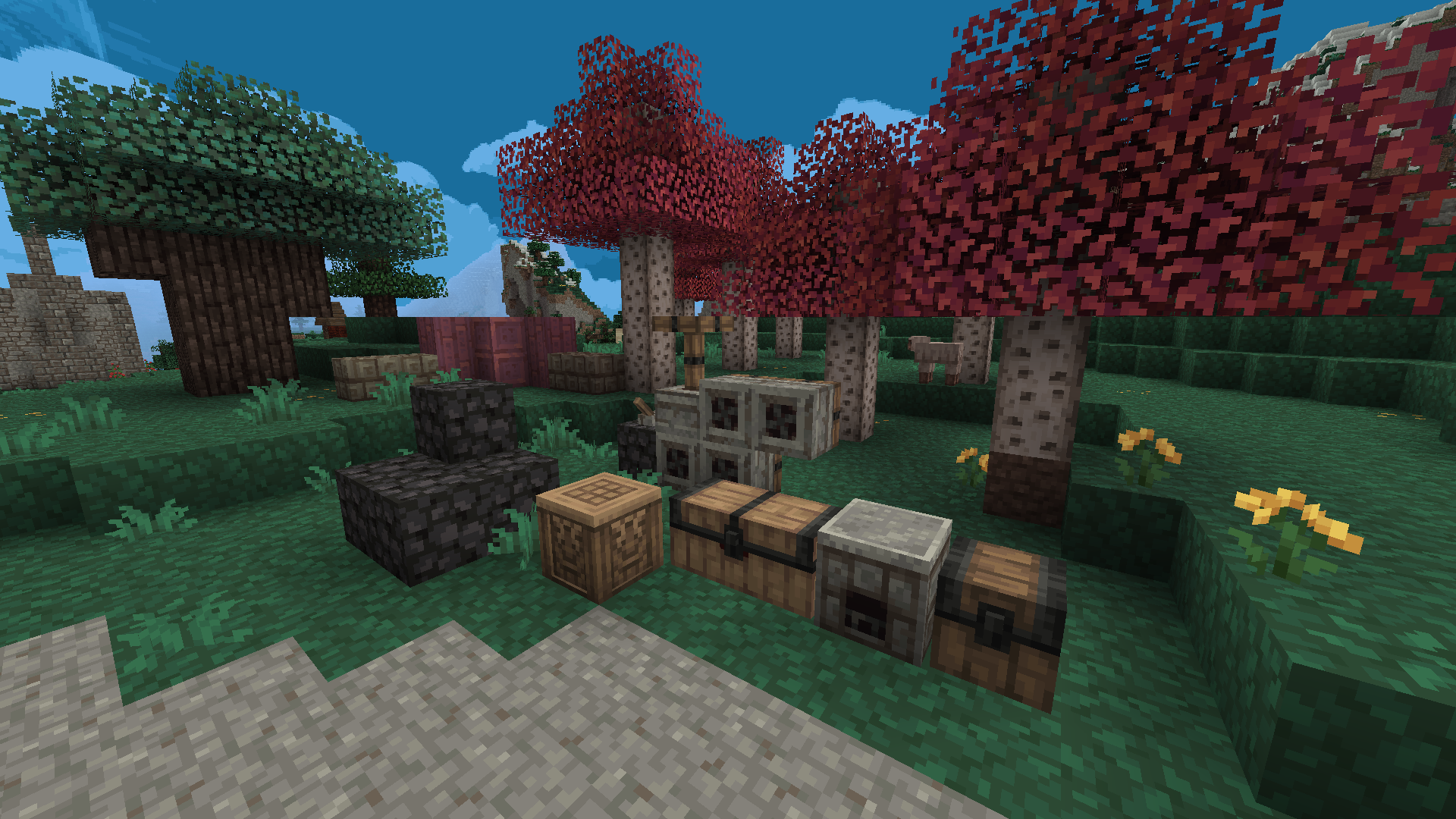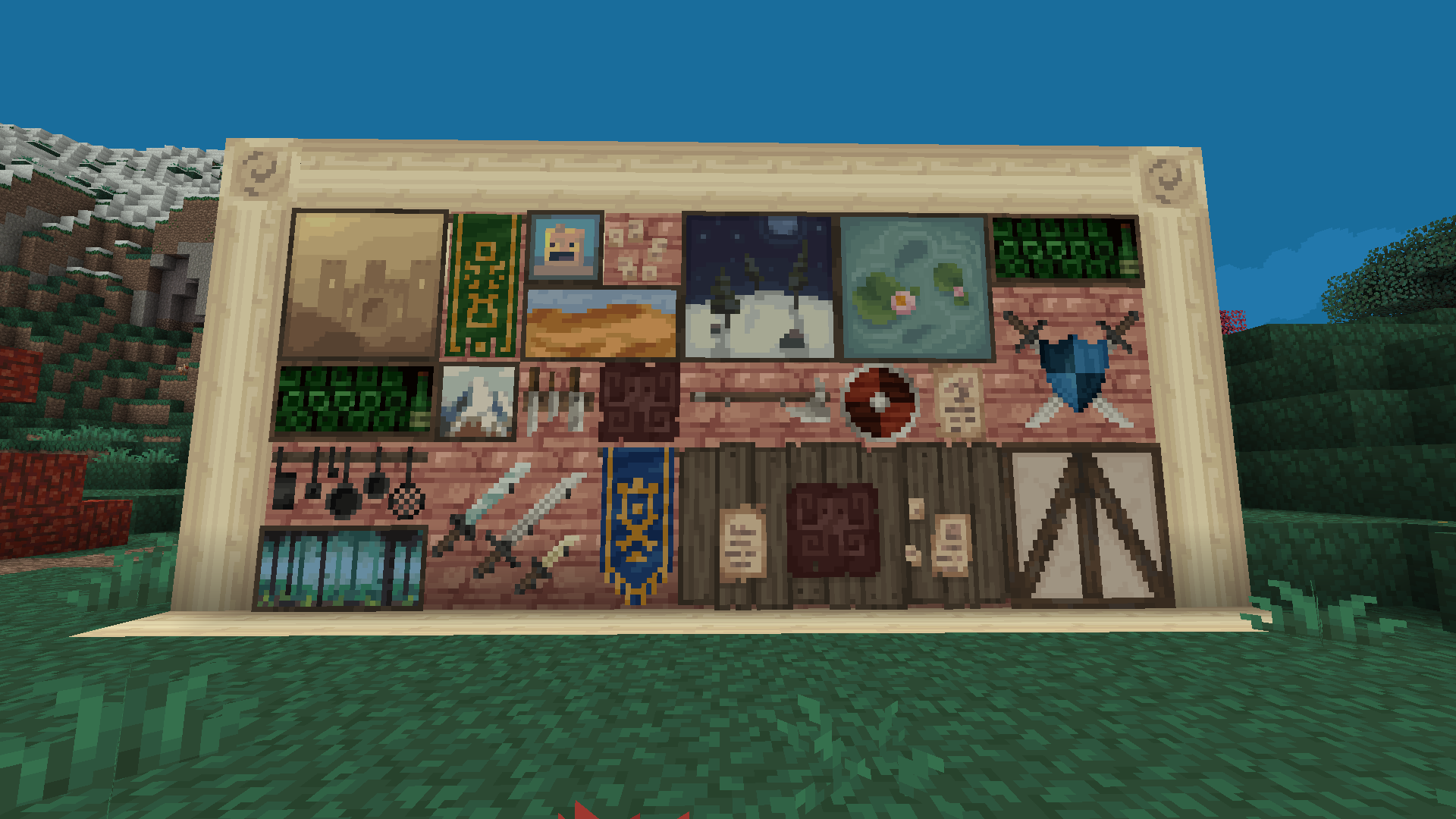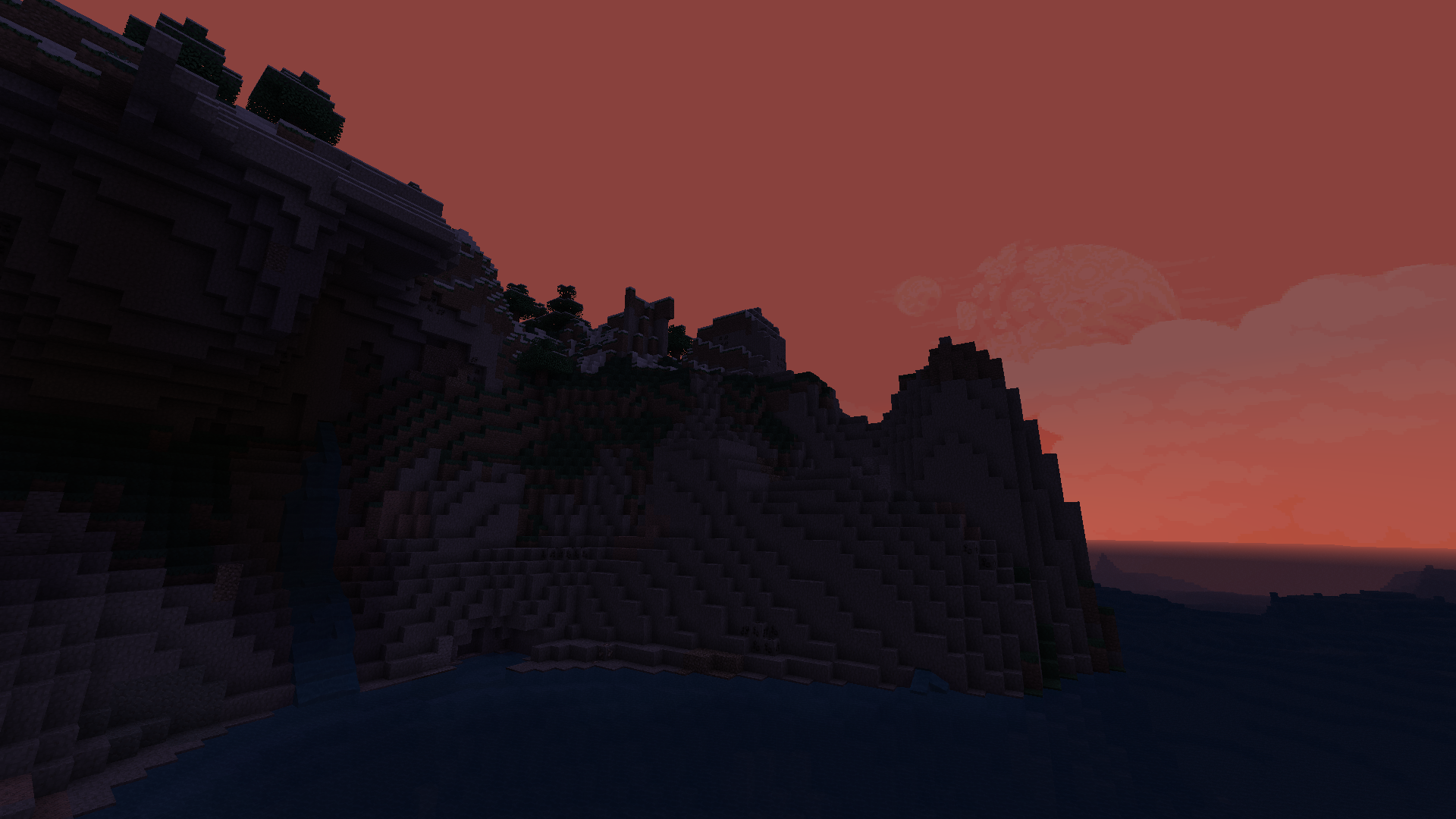 Coming soon - currently being updated and improved!
MCPatcher + Optifine
This pack makes heavy use of some features unique to MCPatcher/optifine such as custom colours, unique biome colours, CTM, lightmaps and a few other features. I highly suggest using the pack alongside either mod.

Thousands of hours of work have gone into this pack over the years. I've enjoyed it all and it's been a fantastic learning experience so I have no need to ask for donations but I'll always accept them!

Big thanks to everyone who has donated in the past.

If you want to help advertise the pack, consider popping this code into your signature!

[url=http://www.minecraftforum.net/forums/mapping-and-modding/resource-packs/1242533-pixel-perfection-freshly-updated-1-10][img]http://u.cubeupload.com/XSSheep/updatedPPbanner.png[/img][/url]

Feel free to use these textures in any mixpack, project, game or whatever you want (paid or unpaid). However, I'd appreciate it if I was credited for all the hard work I've put into these textures.
Pixel Perfection by XSSheep is licensed under a Creative Commons Attribution-Share Alike 4.0 International License.

- Hugh "XSSheep" Rutland
Last edited by
XSSheep
: Dec 7, 2016