GrassyFilth
Lapis Lazuli Collector
Join Date:

3/1/2012

Posts:

1,191

Minecraft:

fredg01

Member Details
If anyone would care to take some pictures and/or do a video review, that would be awesome.

Far in the past, there was a great texture pack favored by the rich and powerful owners of Minecraft. Many used this texture pack as a replacement of their own plain and unexciting defaults (Notch please do not get angry). But then one day, something terrible happened. THE TEXTURE PACK WAS DISCONTINUED!
In the midst of the ensuing chaos and uproar, the decision was made to choose a new guardian of the pack. The duty fell on Austragus, who took it up immediately, updating and improving the pack, then releasing it anew.
The new pack was released amidst fanfare and celebration, but that did not last long. Austragus disappeared, and it seemed the pack was dead, lost forever in the gloomy backwaters of the internet.
But then came a long a loyal fan of the pack, and decided that there needs to be change! He did not want to see his favorite pack sink into the murky depths of the forums, along with the volumes of unfinished and discontinued packs. He updated and finished the pack, first for himself, and now, for the populous.
I present to you *drumroll*........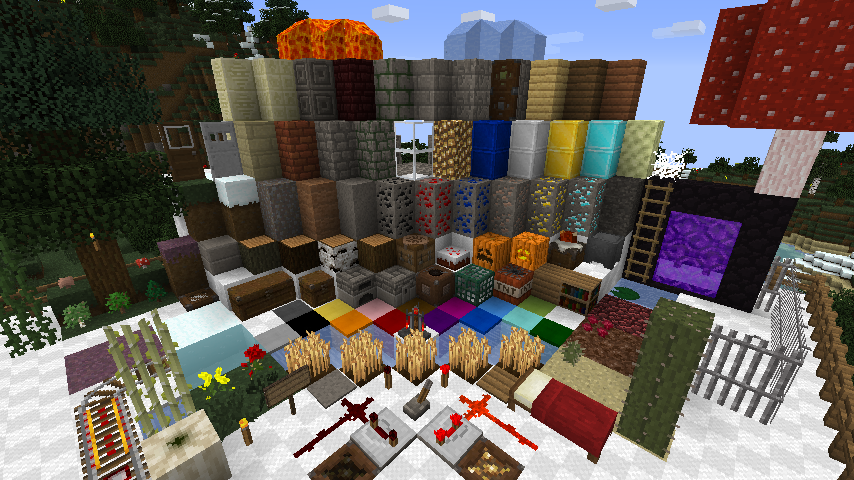 IMPORTANT NOTE:
You need either optifine or MCpatcher to have the animated water and lava.
Texture Pack Description:
QuantumCraft used to be a compilation pack containing elements from the classic Quadary Pack by ExtraNoise. Taken up by Strider, QuantumCraft is a smooth and soothing texture pack designed for traditional Minecraft players that enjoy using the default texture pack. Many of the default textures are kept in this pack because it gives players the feel that they are still in the same, modest world of Minecraft. Many hours of work is put into this texture pack, prioritizing the main 'feel' that the default brings to players. Enjoy!
I fell in love with this pack on my quest to find the best texture pack for me way back in 1.7.3 / 1.8. I found it on minecraft sandbox.com or something like that, I don't remember. Anyway, this pack was clearly above the competition. It was, and I hope, still is amazing. I loved the smooth, rich feel it brought to Minecraft. Time went on, Strider discontinued it, Austragus continued it, and everything was fine.
Now here, I want to clear something up. Even though I spend lots of time around the texture forums, I'm not much of an artist, with little texturing skill/knowledge, but I have passion and the will to learn. So, as Austragus left and it became clear no one was going to continue this, I decided to step up to the plate. I first made the new wood textures for 1.2.5, and decided to put up a download in the comments if anyone would be interested.
As I got more and more interested in continuing the pack, I decided - with a little push from TaintedMX - to fully continue it, make a new thread, and revive this pack!
Featured Video
By Sargenthopskins
*GUI has been fixed
DOWNLOAD LINK BELOW
Please give feedback, I would appreciate it more than downloads. My graphics card/minecraft is messed up, so some textures are just plain weird in-game, the files are fine, but I can't be sure that it's just for me, so please comment if something is wrong.
Screenshots: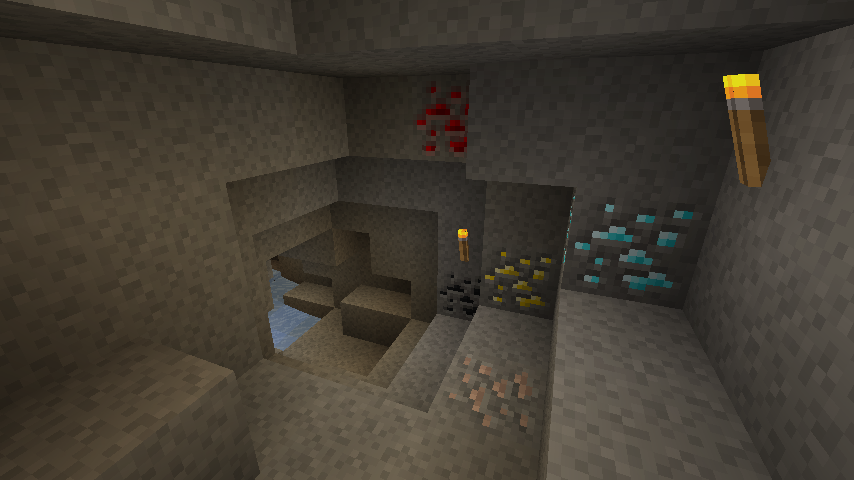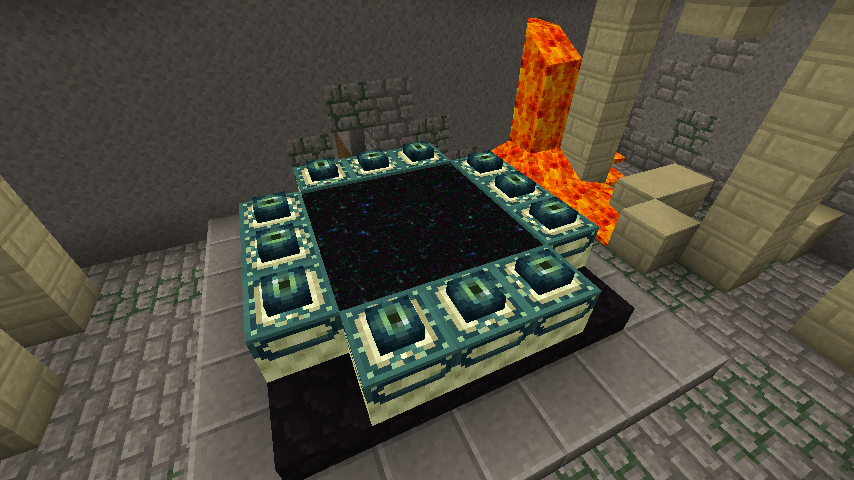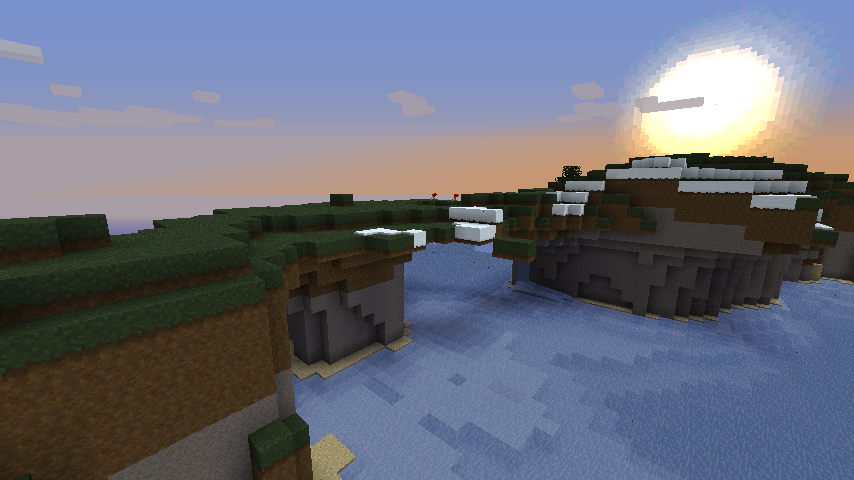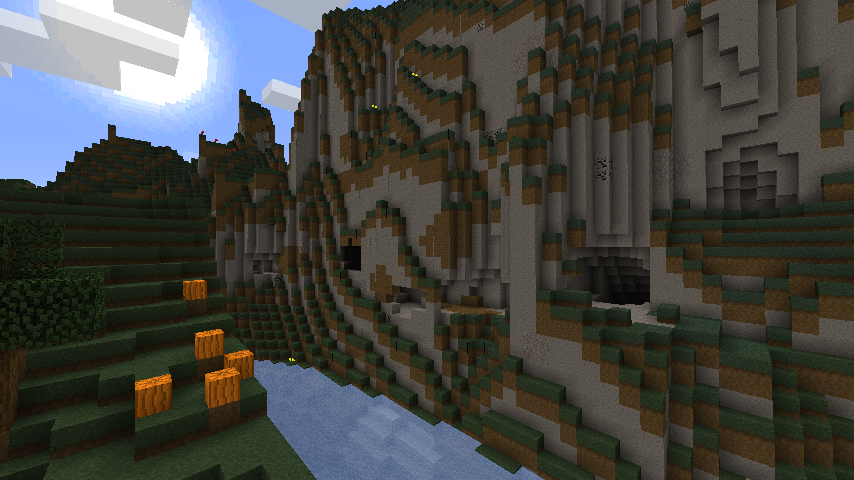 Older Screenshots: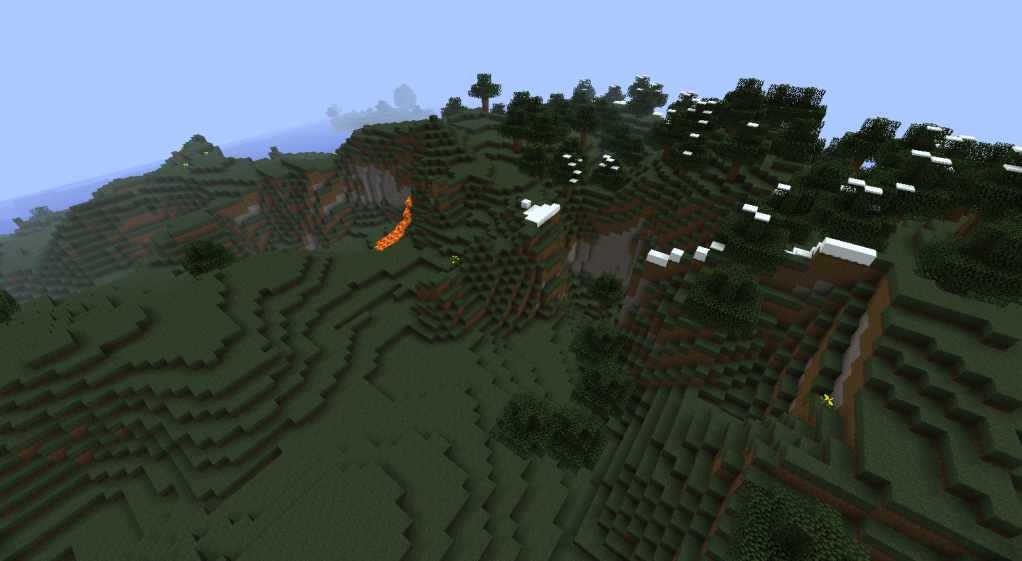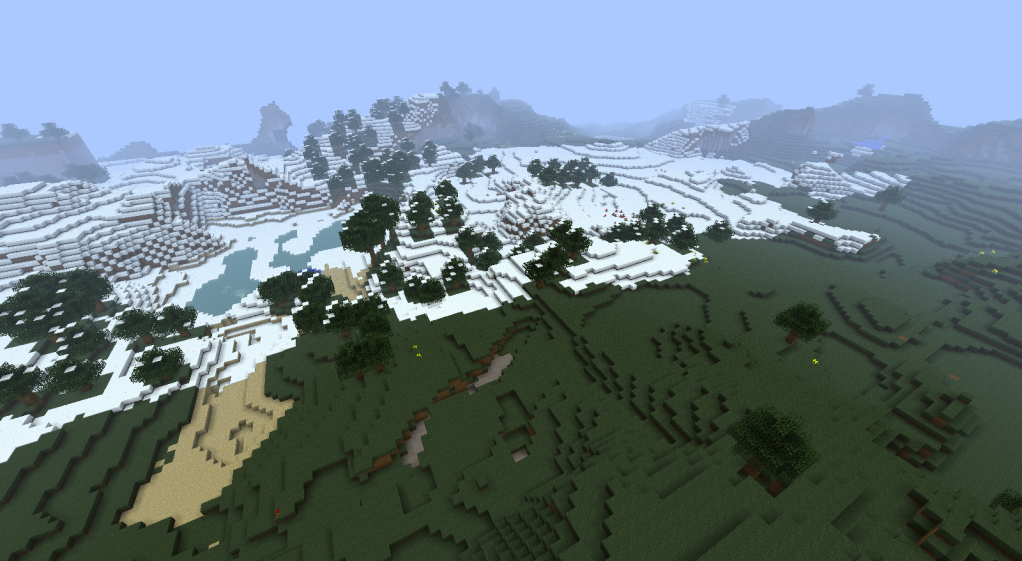 Video Reviews

By Sargenthopskins


*A tad outdated, GUI has been fixed

To Do List:
- Finish Mobs
- Finish GUI
- Finish Items
- Work on endportal texture
Credits:
QuantumCraft(Original) by Strider
Quandary by ExtraNoise
:
Terrain
Sponge
Leaves
Suger Cane
Wheat
Rail (not including powered etc.)
Birch
Cake
Repeater
Items
Armor
Flint and Steel
Flint
Coal
Seeds
Apples
Egg
Sugar
Snowball
Feather
Wheat
Painting
Sugar Cane
Cake
Arrow
Quiver
Gunpowder
Bread
Sign
Redstone Dust
Paper
Book
Clock
Bowls
Glowstone Dust
Buckets
Dyes
Repeater
Porkchops
Fish
Cookie
Saddle
Minecarts
Boat
Music Discs
Mobs
Chicken
Ghast
Pig
Pigman
Pigzombie
Sheep
Skeleton
Slime
Spider
Squid
Wolf
The awesome animated lava is the resized Tydoku (also Gerudoku) lava.
Changelog:


V 1.0.0 - Release!
1/8/2012

V 1.0.1 - Fixed health and armor bar
4/8/2012

V 1.1 - Added tripwire and ender portal frame
21/8/2012
V. 1.2 - PRETTY AWESOME UPDATE
- added command block
- added all stages of carrot/potato
- added carrot
- added golden carrot
- added carrot on a stick
- added potato
- added anvil
- changed sandstone (no more default!)
- overhauled all wools (look less bucketfill)
- added poison potato
- added baked potato
- added item frame
- added nether star
- added wither skeleton
- tweaked emerald
- all skulls
- dyed armor
10/25/12
---
Link to Old Threads:
Banner:
Put this in your signature to show your support!
[center][url="http://www.minecraftforum.net/topic/1391785-"][img]http://i1062.photobucket.com/albums/t483/Grassyfilth/466x100-quantumcraft-banner-1.png[/img][/url][/center]
it will come out like this:
Concerning usage.....
Feel free to:
-Use this pack in your videos, screenshots posted anywhere, blogs and such
-Share it with others via a link to the thread
-Make personal edits for yourself/a server group
You may also:
-Redistribute the pack
-Use it in your own public texture pack
-Remix it for public use
...but, you must have my approval, and must give me credit if I approve.
Please +1 if you like the pack! It really does help
[represent]