Crysta_Elf
Zombie Killer
Join Date:

7/11/2010

Posts:

171

Member Details
Download link for the pack is at the bottom of this post.
Preface:
For those that don't know, this is a texture pack that was started by the user
Nerolucien
nearly 2 years ago and was contributed to by me from almost the beginning. Eventually Nero more or less moved on.. I think (he's popped up once or twice in the original topic but I haven't seen him around otherwise).. and the pack has been continuously updated since then by me. Over the years it has branched into various offshoots and alternate versions, but this would be the original.
The reason a new topic has been so long in coming, though, is that even now I feel it is still his project and not mine. I did however finally decide that the topic had gotten so long and, due to the closing of Megaupload, the "why u not updte" questions had gotten numerous enough that it would finally be a good idea to just make a seperate topic and continue, as I will still be updating as long as is necessary. I will always have a link to the original topic here though, both for reference and out of respect.
http://www.minecraft...03-more-sounds/
--------------------------------------------------------------------------------------------------------
What is it?
This is an admittedly somewhat cartoonish texture pack based off of
The Legend of Zelda: A Link to the Past
and its various offshoot games. Where no appropriate material existed, content from other games in the series has been adapted, though work on mobs is generally stalled due to tools to make it easier on my head not being completely up to par yet. If anyone wishes to contribute, feel free to post, but understand it might end up being changed or not added. Keeping to a fairly limited and cohesive look for everything was something that the creator stressed way back when, and I have kept to that as best as possible.
What's included:
Just about everything non-mob is there. Could use a nice rain replacement still.
Mob Skins for:
Zombie
Chicken
Cow (and Mooshroom)
Creeper
Skeleton
Spider
Cave Spider
Slime
Enderman
Includes textures for The Aether mod
, with Mob Skins for the Boss characters (sadly not any of the wildlife yet).
A sound and music pack exists in the original topic, however it is grossly out of date and I personally can't do much to it.
Latest Version:
12w21b
New since Last Update:
Added GUIs for the Trade and new Creative inventory screens.
Changed the texture for diamonds and diamond ore. This is because...
Recolored and repurposed the diamond sprites for use as emerald. This is actually something I said i'd do if and when we got a currency, so there.
Put in alternate spider skins as requested. Simply properly rename the spider_a, cavespider_a, and spider_eye_a files to use them.
Added cocoa pods.
Added a recolored "metal" chest from a Halloween version of the skin as the Ender Chest... at least until I can come up with something better (if I even can).
Pictures: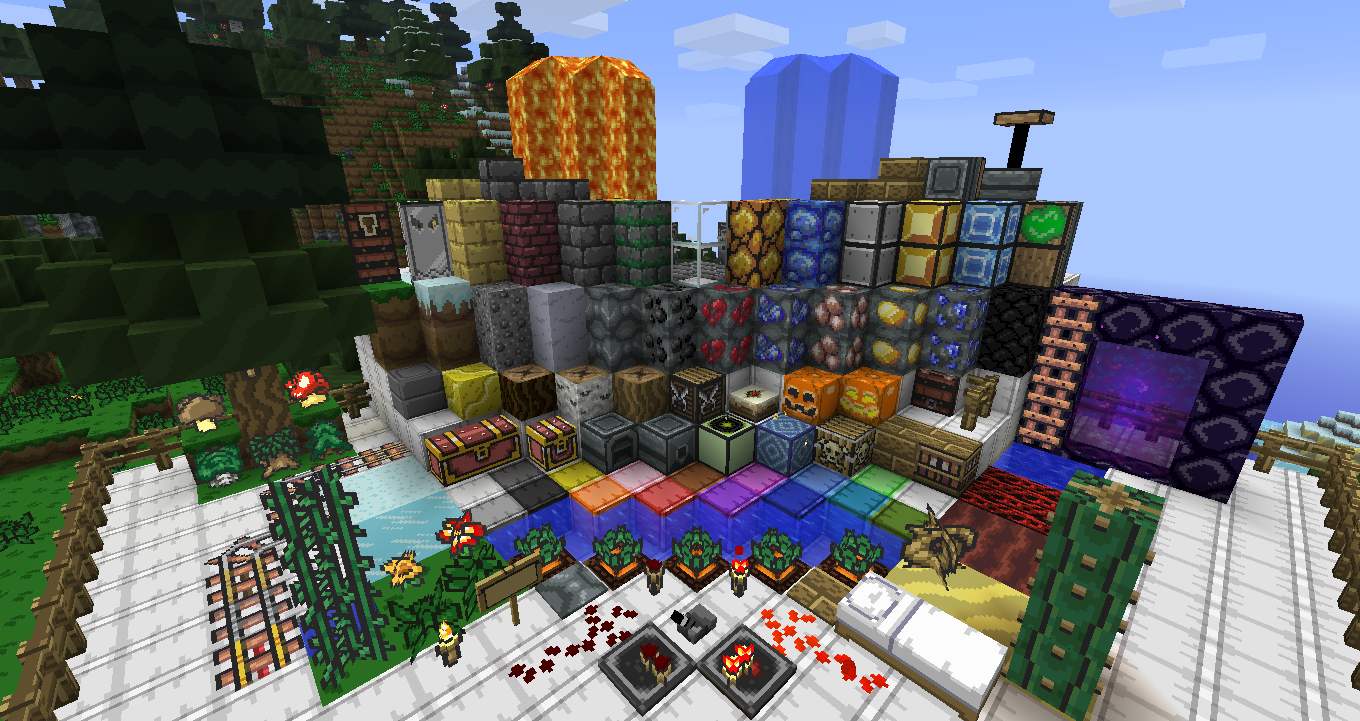 [This screen is somewhat out-of-date now but its too much of a pain to retake it for the moment. More than accurate enough.]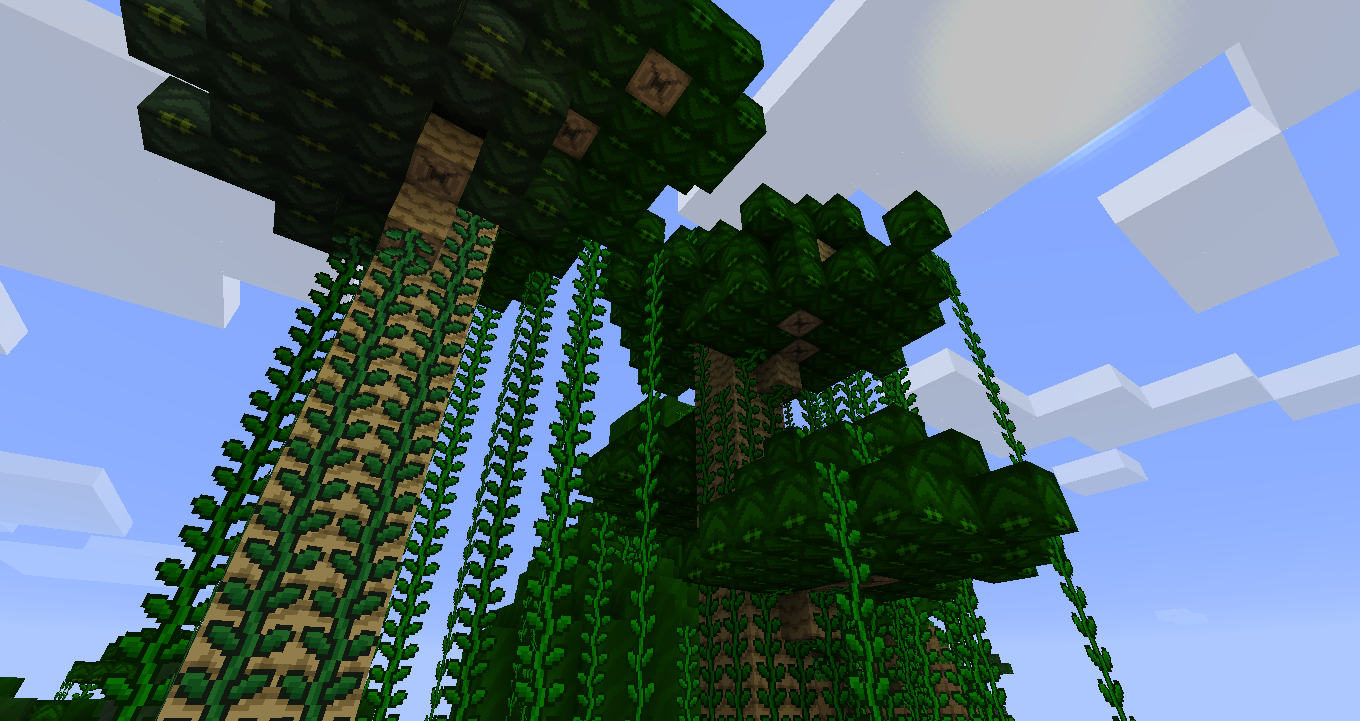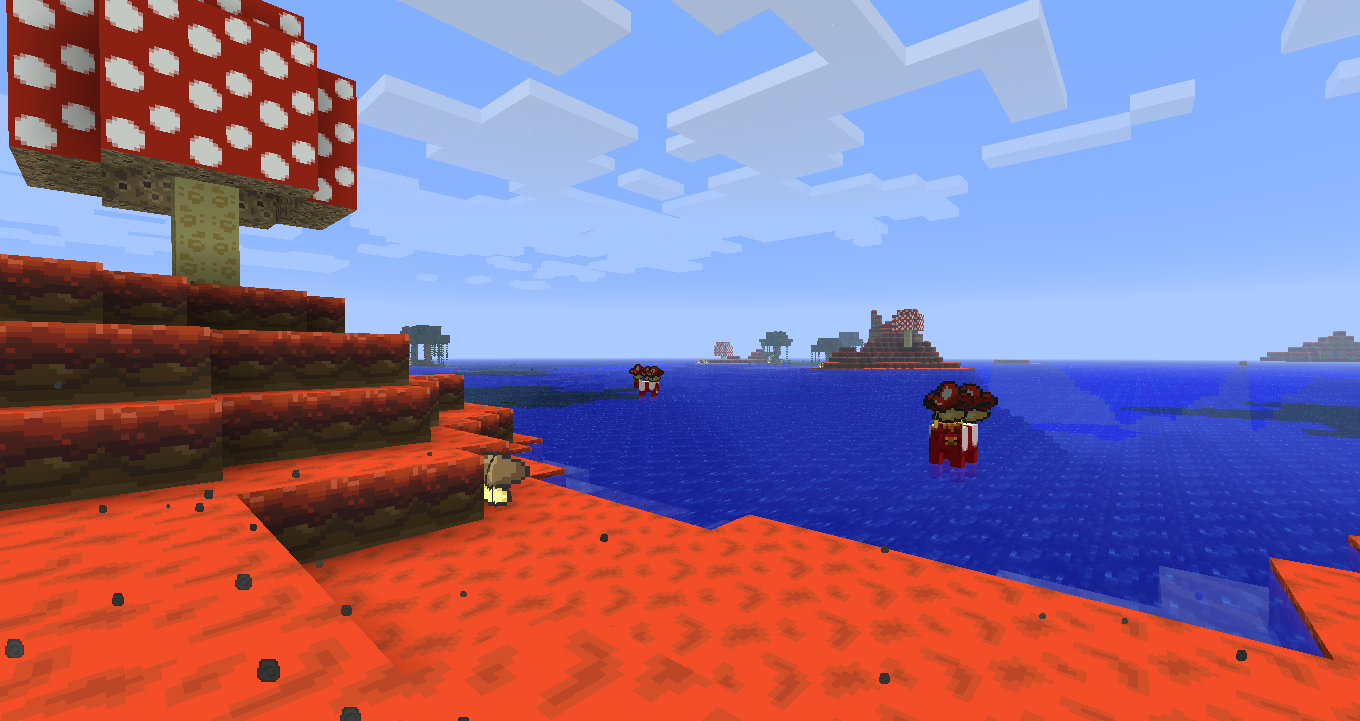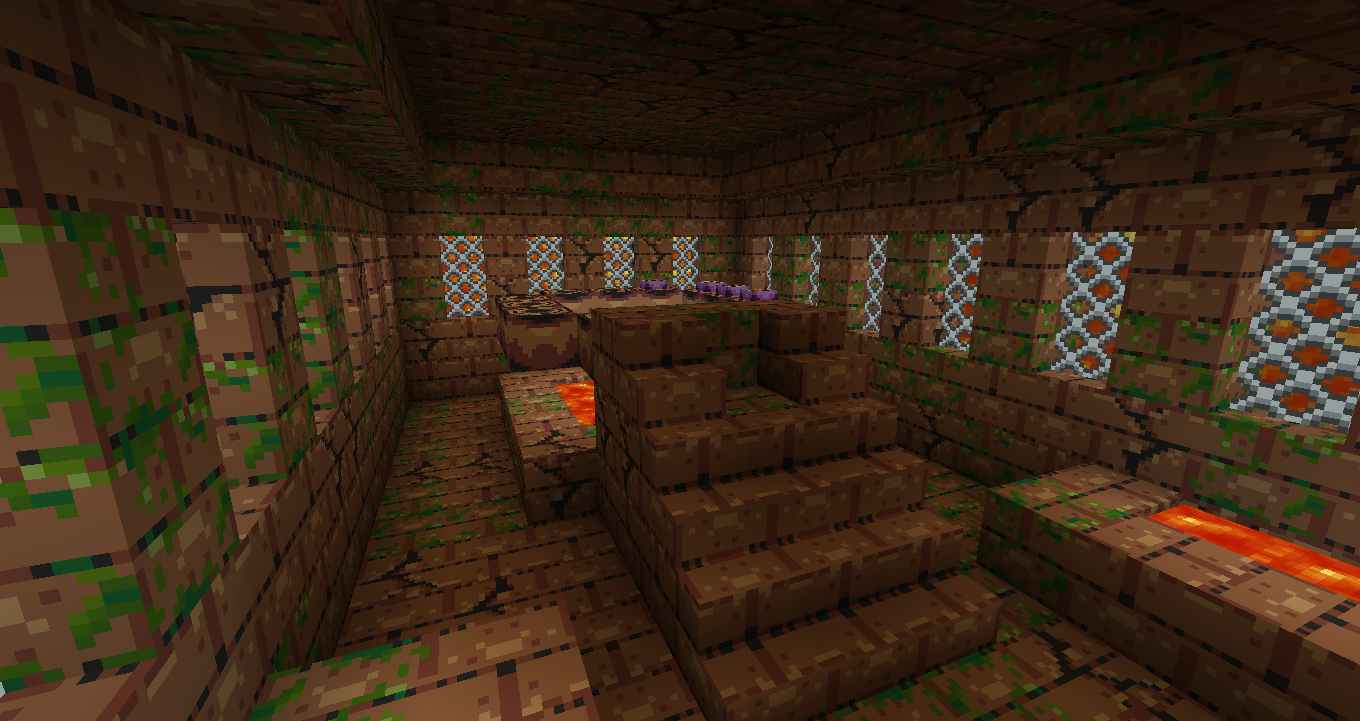 --------------------------------------------------------------------------------------------------------
I also request that posters not badmouth the offshoot packs here. They aren't better or worse, just different personal visions.
Download latest version here:
http://www.mediafire...y58o521l3elfud2