oz0bradley0zo
Iron Miner
Location:

England

Join Date:

3/7/2011

Posts:

325

Minecraft:

oz0bradley0zo

Member Details
THE PACK HAS NOW MOVED TO DOKUCRAFT, THE SAGA CONTINUES.
THIS MEANS MORE UPDATES, MORE OFTEN, MORE CHOICE.
GET IT HERE:
http://www.minecraftforum.net/topic/513093-32x124-dokucraft-the-saga-continues/page__st__11360
Minidoku is a 16x16 re-imagining of Dokucraft. It offers all the style of doku but keeps the famous art style of minecraft in the game. Original PhanTango created mini dokucraft, but just before minecraft's release he decided it was time to pass on the metaphorical torch. After a fierce competition (just me) of who will take over the pack, I gained control. After a series of setbacks I am now releasing Minidoku.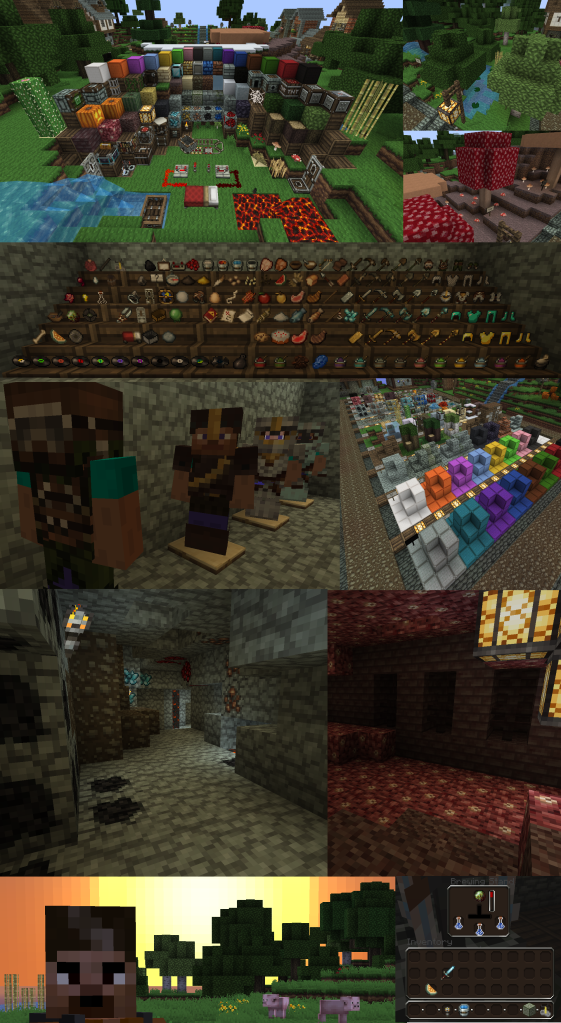 1) Download the pack
here
.(not adfly)
2) If you want the custom water and lava, you should patch your game using either the HD patcher or Optifine, which can also give you a FPS boost.
3) Place the zip file in your texture packs folder.
4) Select it from the in-game menu and play!
The Original Texture Pack
Dokucraft
Phantango's Minidoku
Mini Dokucraft
Kab's Texture Showcase Map
Showcase Map
Please leave any feedback possible, I don't get much time to work on the pack and if I can get a rough idea of what people don't like, I can change them first.
Just reached 1500 downloads