gumby8
Full Stack
Join Date:

3/12/2011

Posts:

286

Member Details
Here you go minecrafters, the first release of Crumpled Craft is up for review.
v1.0 128 bit only atm
Mediafire - download
Don't forget to use
MC Patcher
Some textures are still WIP, mainly wool atm.
PICS!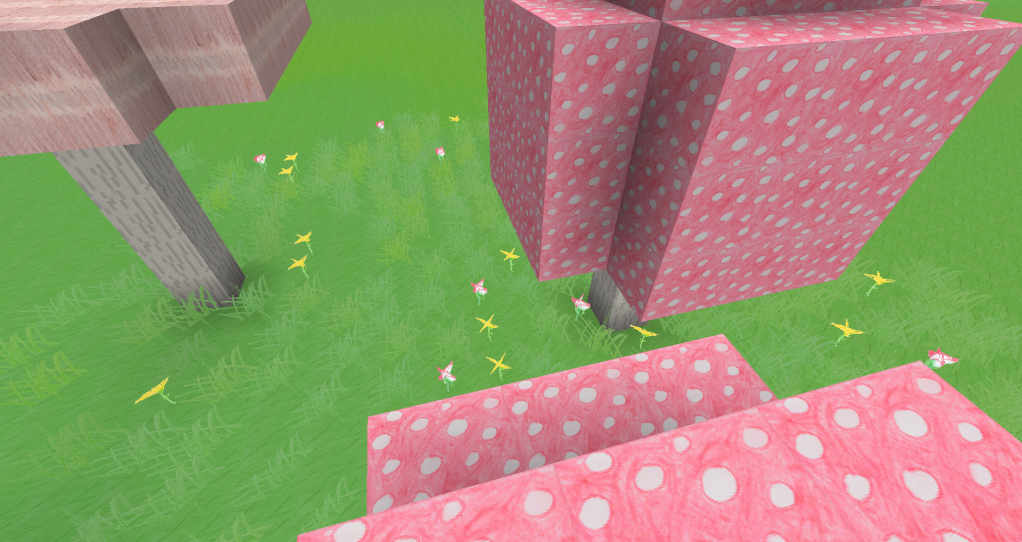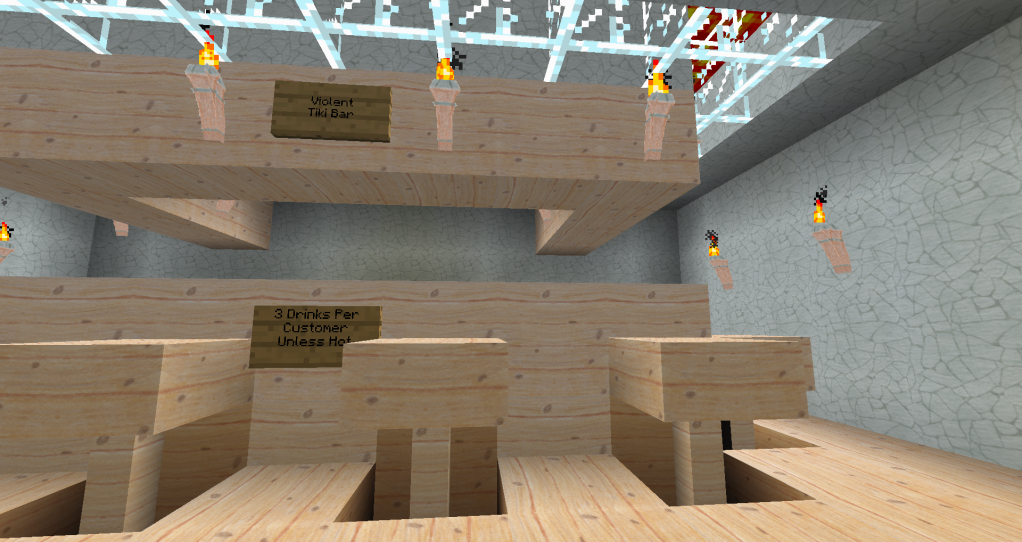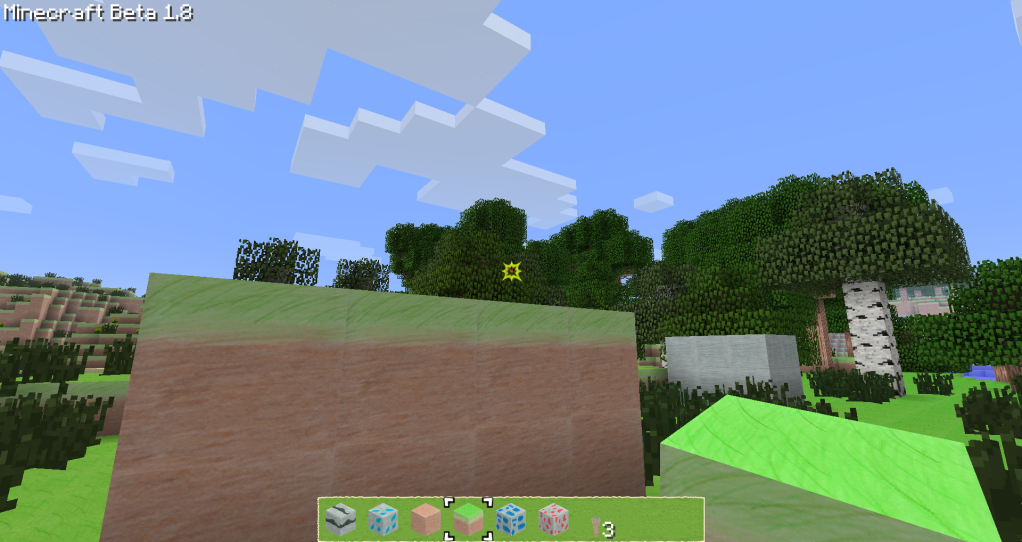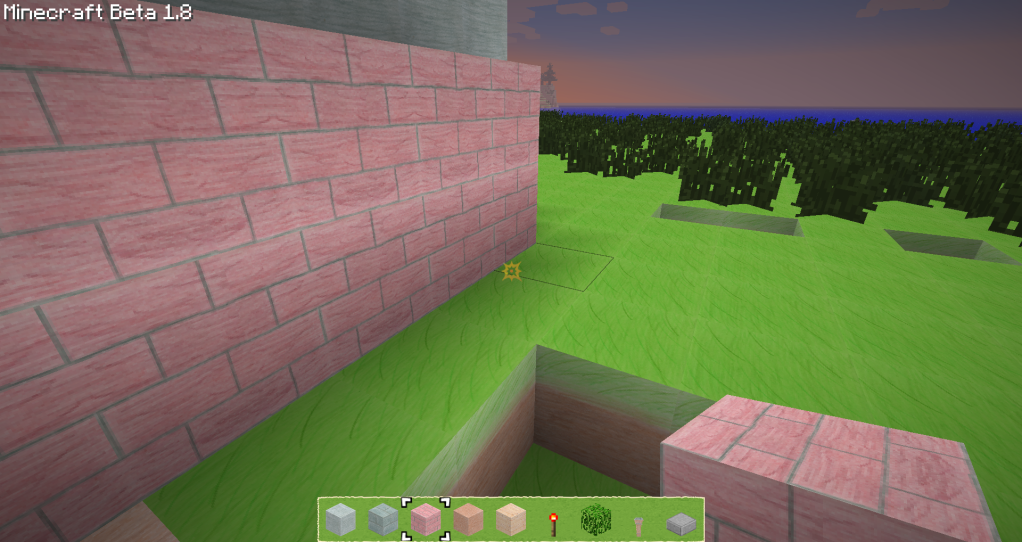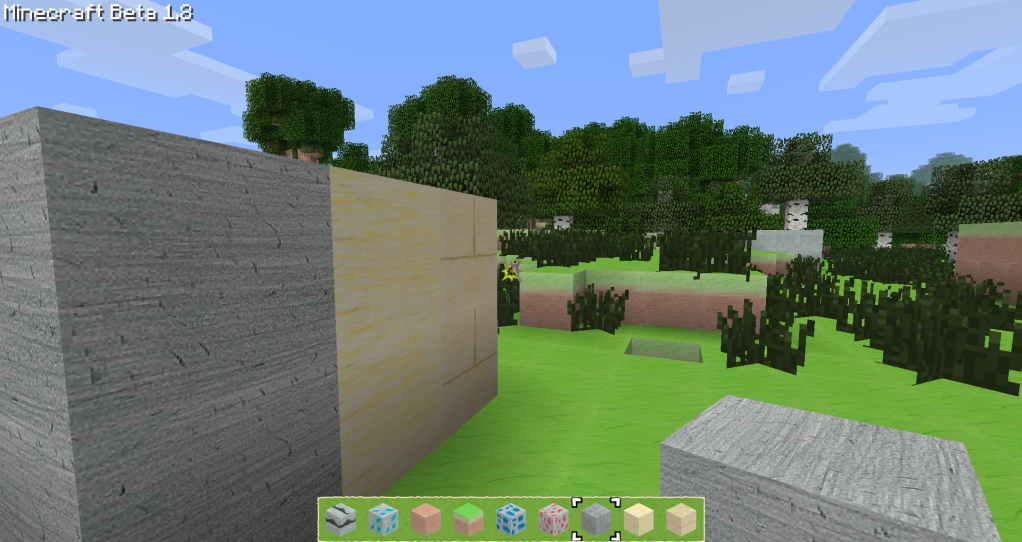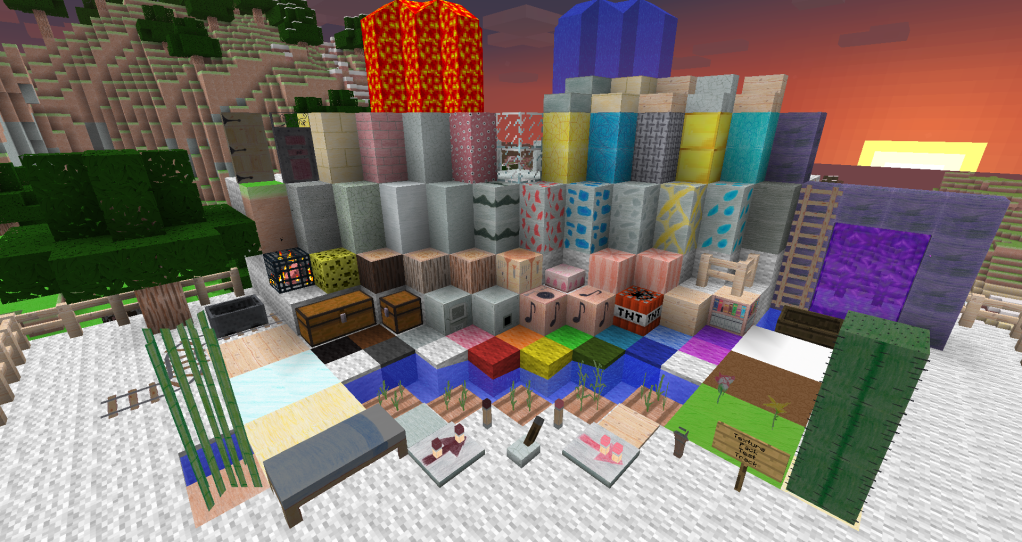 [spoiler]
So I am super bored at work and I started just simple basic sketching with some colored pencils when I noticed, crumpled paper looks kinds cool as a texture.
[spoiler]
[/spoiler]
So with my meager color pencil skills I have set off to create a crumpled paper texture pack.
Because of the detail needed to actually see the texture, this pack would only be available in 64,128,256
As a trial run I cut out a piece of the above texture and replaced grass and dirt in a 128 texture pack. The following are the results. I have done no coloring as of yet this was just a simple test to see if the texture actually looked good in game.
[spoiler]
Some grass
Some Grass/Dirt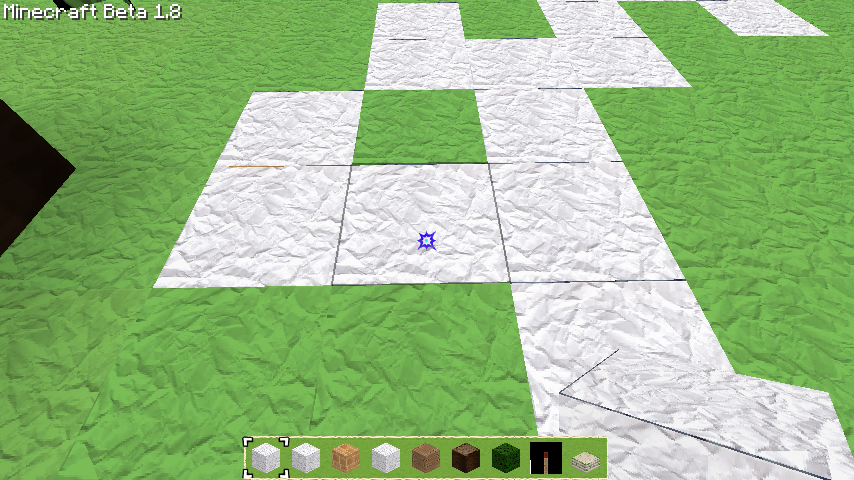 [/spoiler]
it looks like my minecraft got left at the bottom of my high school backpack for a month.
The idea is that I would sketch up the textures, crumple the paper, and scan it into a texturepack all edited with photoshop of course.
[spoiler]
WIP
Progress chart
[spoiler]
[spoiler]
Few pictures before making the crumpled look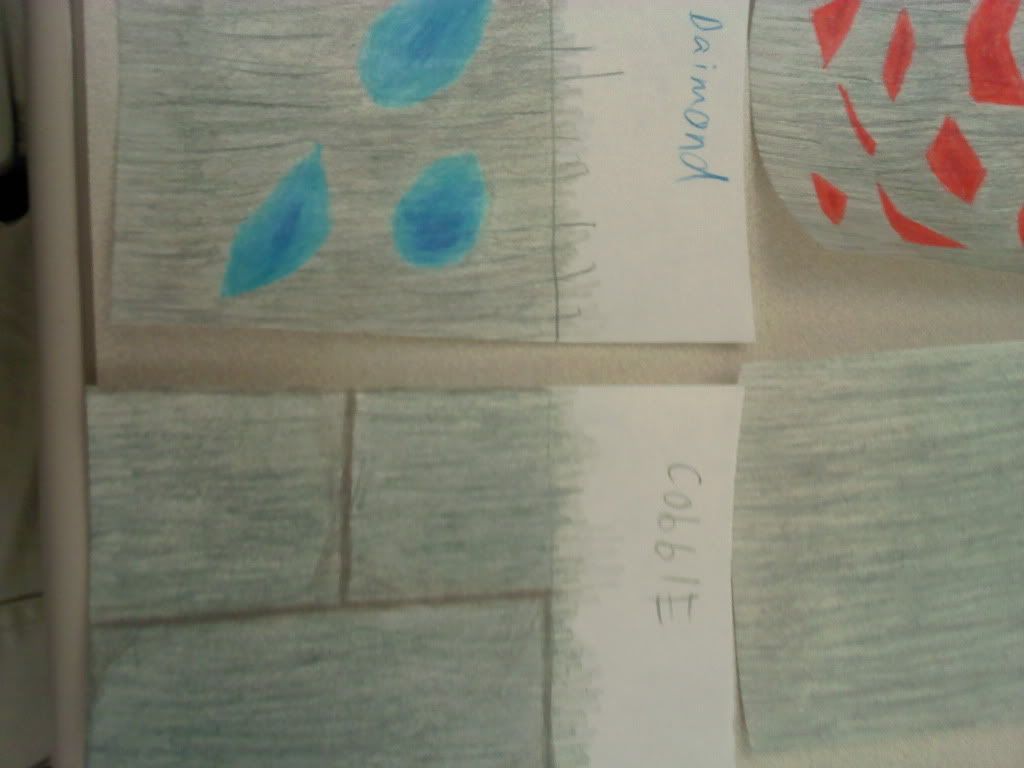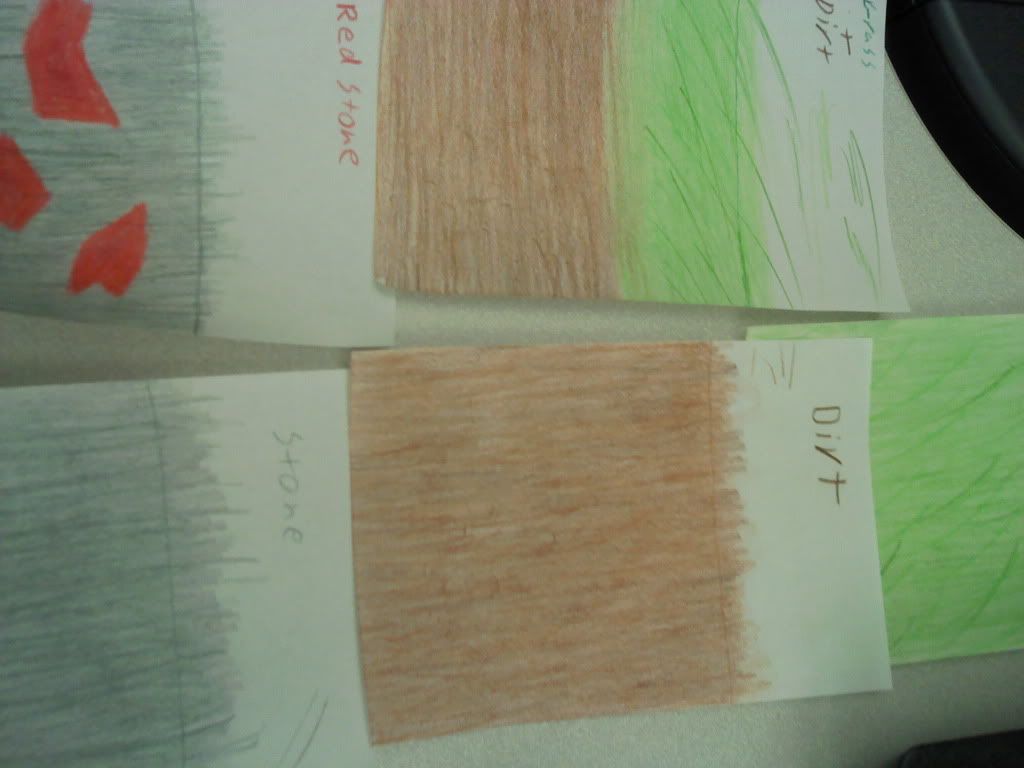 [/spoiler]
Nothing done yet
Drawn
Imported into Texture Pack
Completed/Tiles Well
Crumpled!
Textures
Alchemy Stand
Bed
Bedrock
Birch
Block Break 1-10
Bookcase
Brick
Bush
Cactus
Cake
Clay
Coal
Cobble
Couldron
Cracked smooth bricks
Dead bush
Diamond
Diamond Block
Dirt
Dirt/Snow
Dirt/Grass
Dispenser
Ender portal
Fire
Furnace
Giant mushroom - brown
Giant mushroom - cross section
Giant mushroom - red
Giant musroom - inside
Glass
Glowstone
Gold
Gold Block
Gravel
Ice
Iron
Iron Bars
Iron Block
Iron door
Jukebox
Ladder
Lapis
Lapis Block
leafs 2 - solid
leafs 2- fancy
leafs fancy
leafs solid
melon
Mossy Cobble
Mossy smooth bricks
Mushroom - brown
Mushroom - red
Netherrack
Netherwart 1-3
Note Block
Obisdian
Pine
Piston
Pumpkin Jackolantern
Pumpkin
Pumpkin stalk
Rail
Rail - Detector
Rail - Powered
Red Flower
Redstone
Redstone Dust
Redstone torch
Repeater
Sand
Sandstone
Sappling - birch
Sappling - normal
Sappling - pine
Smooth Stone
Smoothstone Bricks
Snow
Soil Dry
Soil Wet
Soul Sand
Spiderweb
Sponge
Sugar cane
Tall Grass
TNT
Torch
Tree
Vines
Wheet 1-8
Wood Door
Wood Plank
wool - aqua
wool - black
wool - blue
wool - brown
wool - green
wool - grey
wool - light blue
wool - light grey
wool - light purple
wool - orange
wool - pink
wool - red
wool - white
wool - yellow
wool -light green
wool -purple
Workbench
Yellow Flower
[/spoiler]
Last edited by
gumby8
: Dec 1, 2011