MCFUser363816

Zombie Killer
Join Date:

4/16/2011

Posts:

181

Minecraft:

dorforyou

Member Details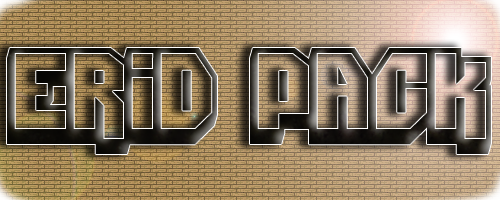 Hello everyone!
This is my second texture pack.
I have working hard on it, (almost finished) and Hope you will like it and want to download it after you see it. Enjoy! :tongue.gif:
About:
The texture pack is made by me first at 1.7.3, by the idea to make a firework texture, with colerful explosions, special TNT and sounds. The sounds idea was faild, the TNT was awesome but too much childish, and I have got an idea: Happy Craft.
I started to work on the files to make the texture more childish and funny, with cute mobs, smiling sun and pumpkins. After some days of work, I started to work on the chests. The looking of the chests was Epic, and I started to work with that style on more outher blocks.
And again, the happy idea was look not atractive, and I started to change direction. I have working hard untill today, and even today (release day) I invented the name!
So this is all about the texture pack until now. :wink.gif:
Change-log+History:
The texture pack going to have a lot of changes soon, and adding more stuff. Wait for the changes. :smile.gif:

Current version: 1.2 (Added most of the 1.9 content!)

V1.2
Terrain:
Snow
Ice
Better Bed
All 1.9 content:
Nether Wart, Nether Brick, Lily Pad, Mycelium (Mushroom grass).
Fixed:
Snow covered dirt

Items:
Ender-pearl

All 1.9 content:
All records!
Ghast Fireball
Blaze Rod
Ghast Tear
Golden Nugget
Blaze Powder
Nether Wart
Glass Bottle
Magma Cream (Kind of blue Jelly?)
Spider Eye
Fermented Spider Eye (Blood Jelly)

Mobs:
spider.png
spider_eyes.png
cavespider.png
ghast.png
ghast_fire
1.9 Mobs:
fire.png (Blaze)
lava.png (Magma Cube)
redcow.png (Mooshroom)
snowman.png
(Villagers coming in 1.3 version!)

GUI:
inventory.png (Background!) +1.9 content
icons.png +1.9 content

Paintings:
Added more 3 paintings. (one is a pixel art)

Bugs:
Fixed enderman eyes. (The enderman is not white anymore!)

New background!

V1.1:
Terrain:
Grass
Sandstone bottom

Items:
Painting
Green record
Golden record
Minecart
Chest cart
Powered cart
Boat
Map
Bone
Fixed: Sugar
Item:
Fix: chest.png, largechest.png

Misc:
mapicons.png
mapbg.png

Mobs:
silverfish.png

New background!


V1.0 The first version

More changes coming soon!


Progress:

= Not started

= On progress

= Progress on the middle

= Almost finished

= Done!
Terrain

Items

Costum GUI

Art

Enviorment+terrain

Mobs

Armor:

Practicles:

Ideas for better gameplay:
-The texture is supporting greenscreen and blue screen for filming!
-The squids are orange for see them easier.
-Alot of blocks have a similar texture to outher, that buildings can match eachouther.
-The ores can use for decorating.
-
You
can help me find more ideas for better gameplay, to make the texture better!
Screenshots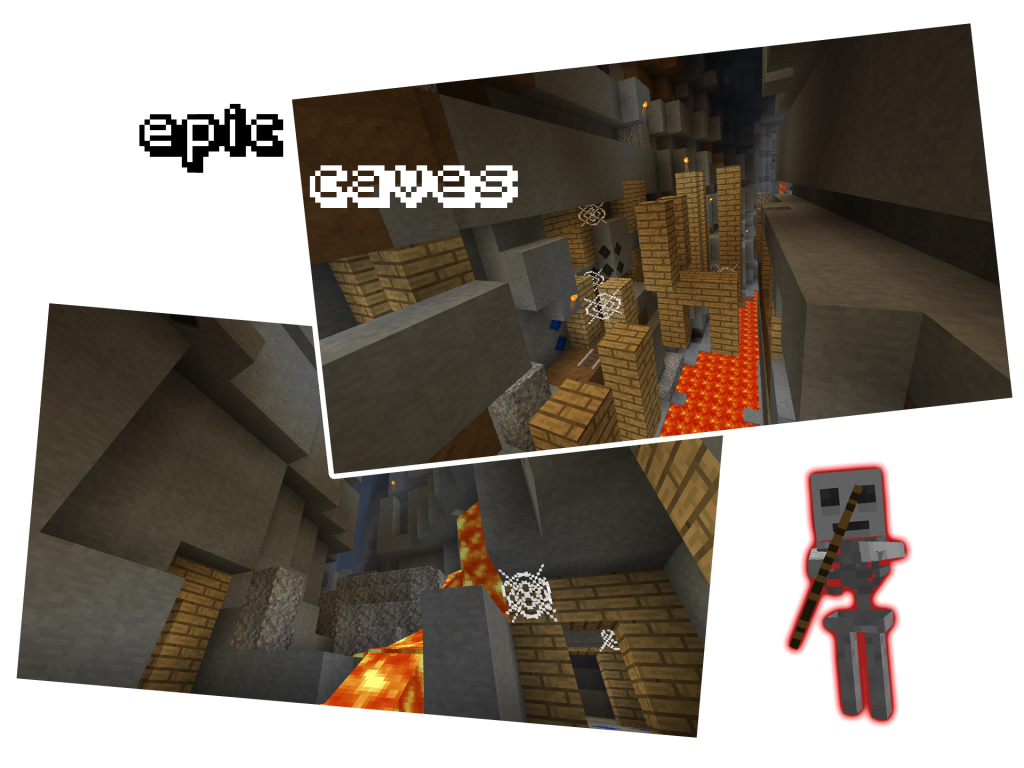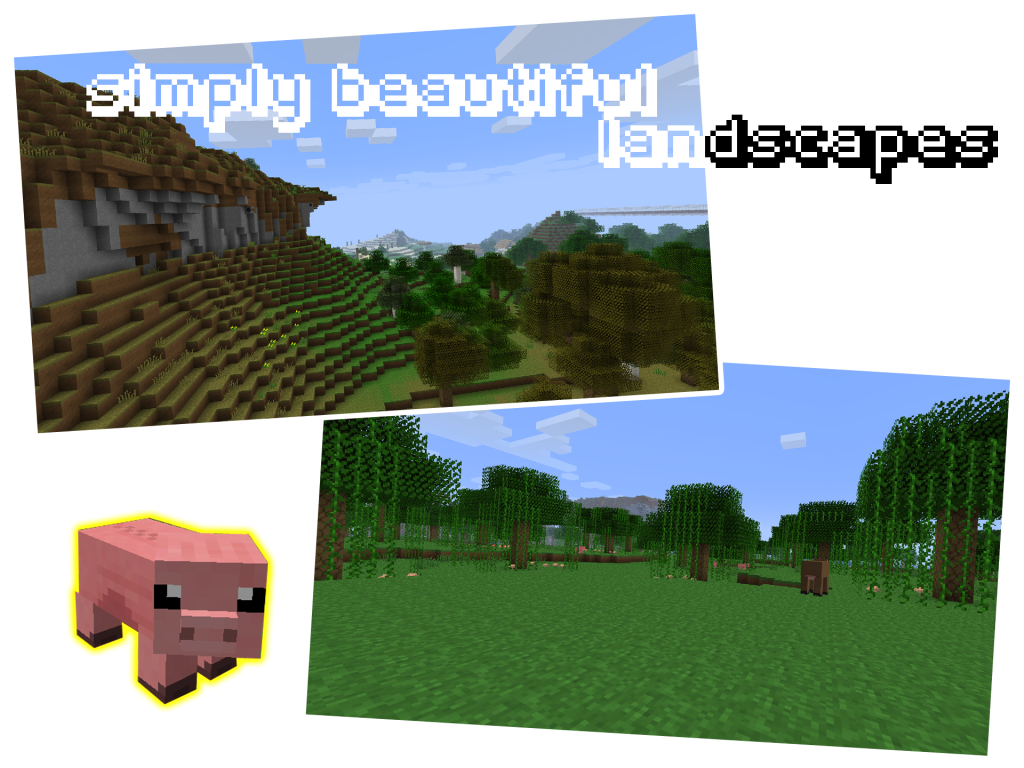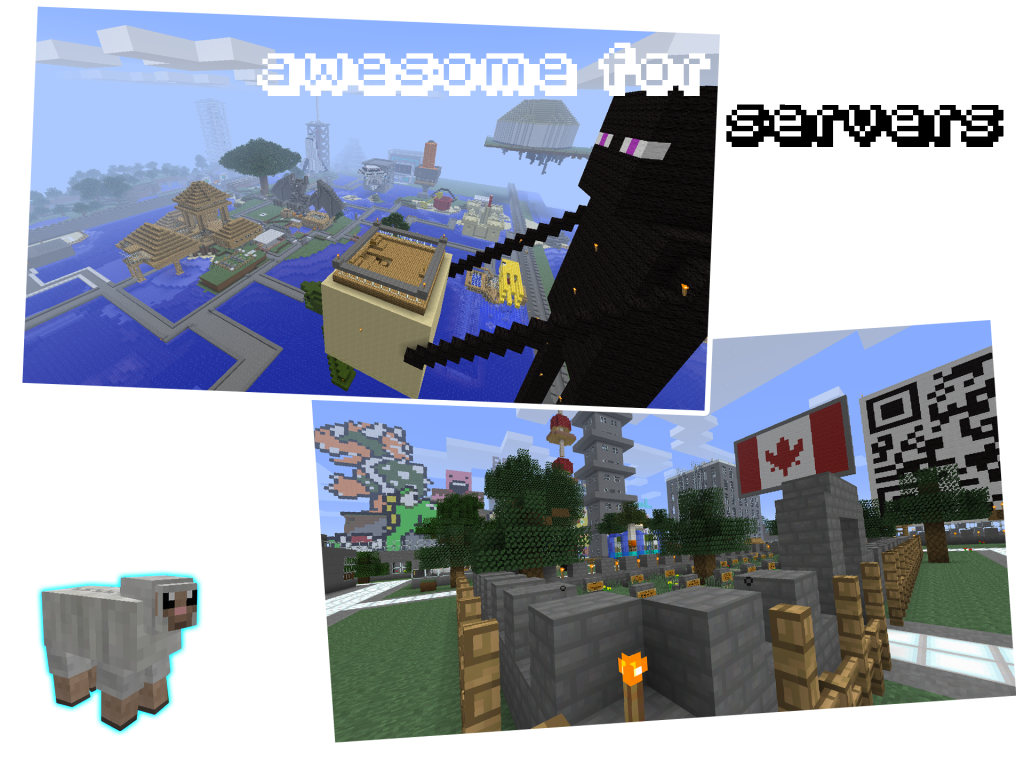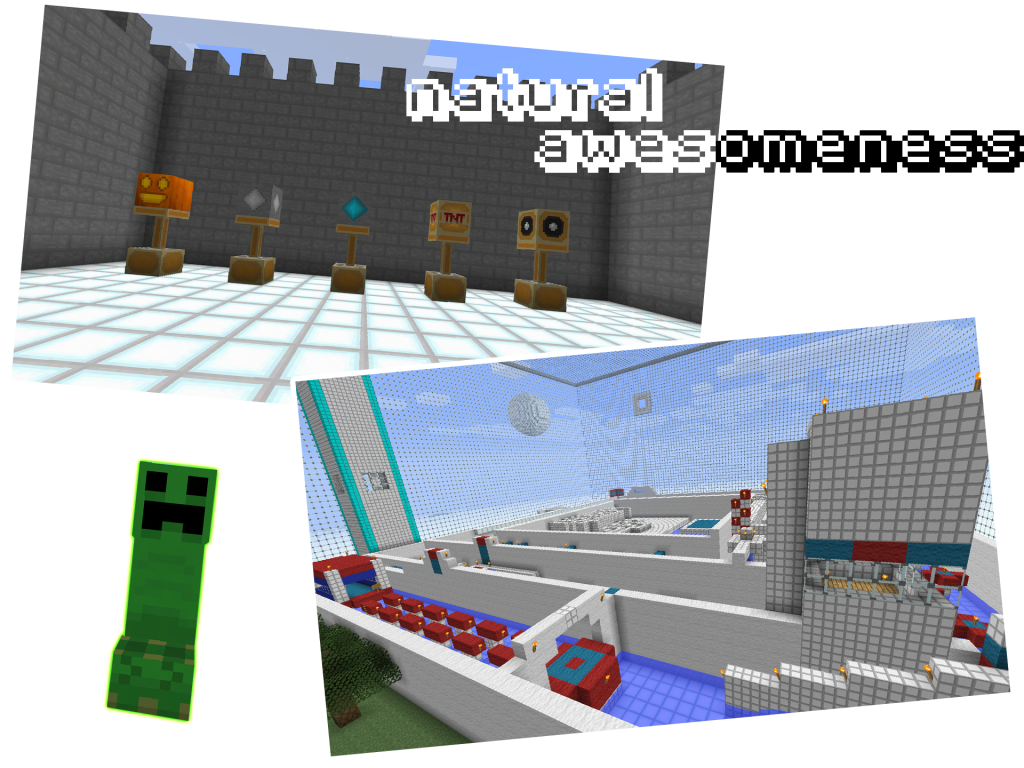 (Thanks to Craig's 1.8.1 creative server for the server pics!)
More screenshots to come!
Download:

For 1.9 Pre-realease 2 Minecarft version.
HERE
Version 1.1:
Here
Version 1.0:
Here
Sponered stuff!
Sky challenge!:
This is a survival map that I have made, that combines sky, survival and epic challenges that can make you play and waste you time like no outher! The Ultimate Fun! (supporting SMP servers)
Link:
http://www.minecraftforum.net/topic/683678-surv-sky-challenge-the-first-and-original-map-that-combines-sky-and-epic-challenges/
More sponsered stuff to come! :cool.gif:
Requests and Chalenges:
Video preview needed!:
Someone that can make a good preview video for the texture pack, will be welcome. :smile.gif: If you interested, send me a PM for more information.
Great creation:
If you are know how to make a gread buildings, statues and stuff, and want some fame too, Send me a PM with 2 pics of your creation, and I will think if it deserve to get posted here. You will get here a credit too! :cool.gif:
To Do:

Terrain:
Break animation
Lava
Water
Locked chest
Fix: pistons,workbench,noteblock,jukebox,TNT,wood,darkwood

Items:
snowball
egg
wheat
book
paper
bread
Clay brick
Compass
Watch
Fix:
Watermelon

Art:
Finish kz.png

Misc:
explosion.png

Mobs:
wolf.png
wolf_tame.png
wolf_angry.png
pigzombie.png

Environment:
All files

GUI:
slot.png
logo.png
crash_logo.png

Achievment:
All files

Title:
mclogo.png
Mojang.png

(Villagers will be added in one of the next updates! :smile.gif: )

Most of the things will be finished soon! :wink.gif:


Videos and more fun and helpful stuff will come here at the post later. :cool.gif:
So...
I want to say to all who download my texture pack:
Thank you!
When you download my texture pack, you supporting me to continue upgrade the texture and make it better in the future. :smile.gif:
And here is a small signature for the texture users:

Thanks to everybody! :wink.gif:

Click on the green plus thingy...
Start downloading!: http://www.minecraftforum.net/topic/658849-16x18-erid-pack/