White_Owl

Gold Miner
Join Date:

11/26/2010

Posts:

351

Member Details
Okay friends, here we go with an update to 1.5_01 and a few changes.
First, let's see some screenshots.
Several shots of Broville, to give you an idea of how this looks on a larger scale.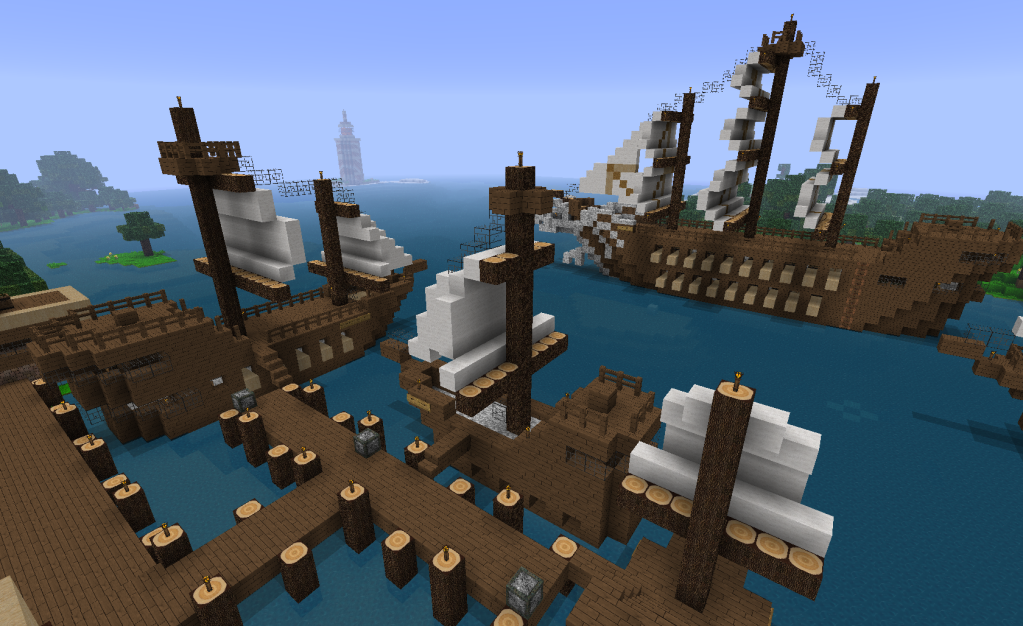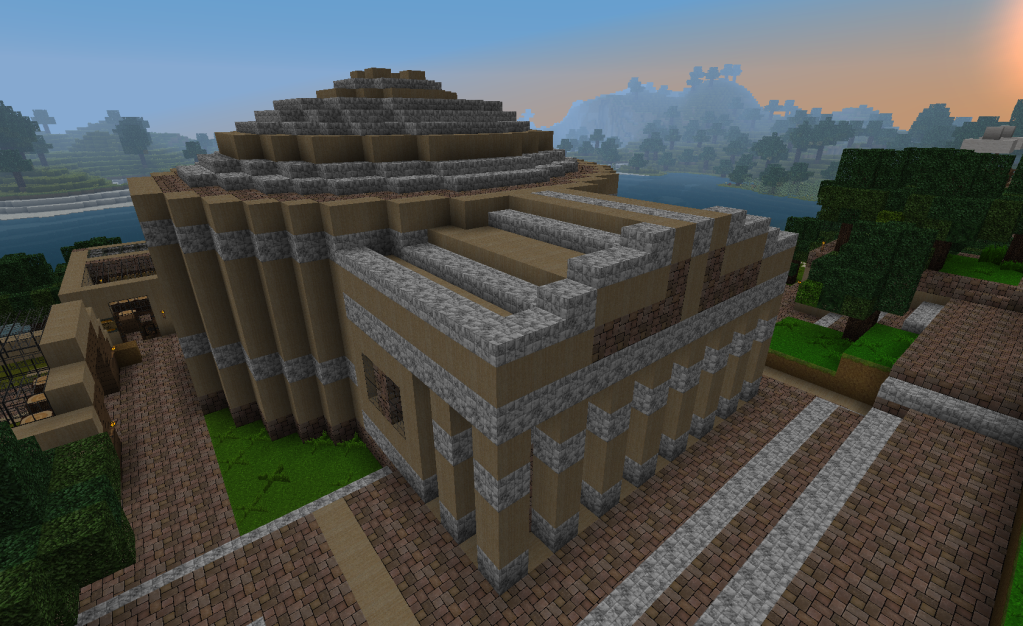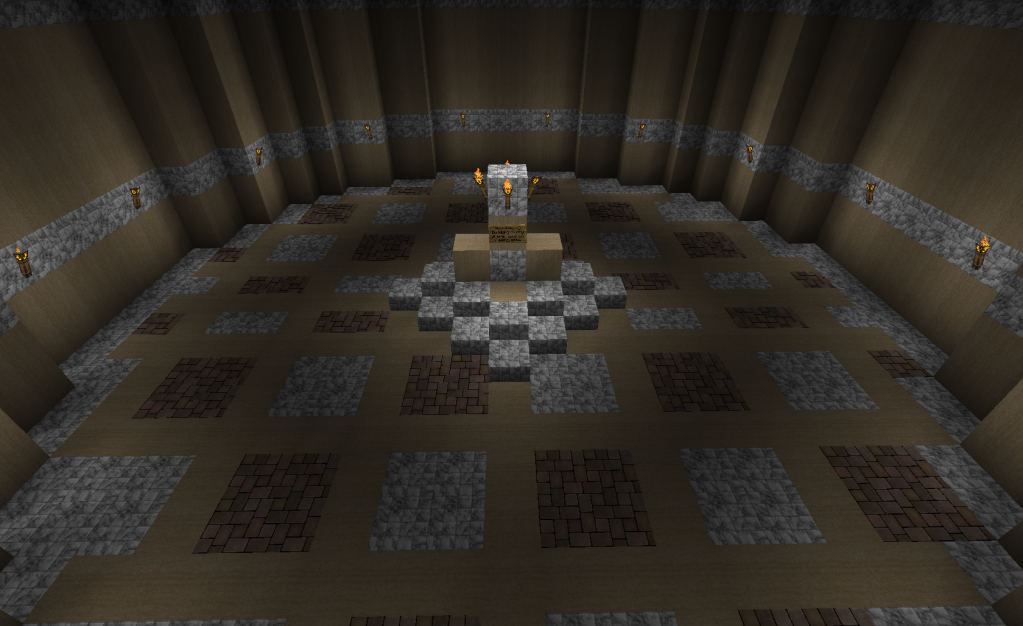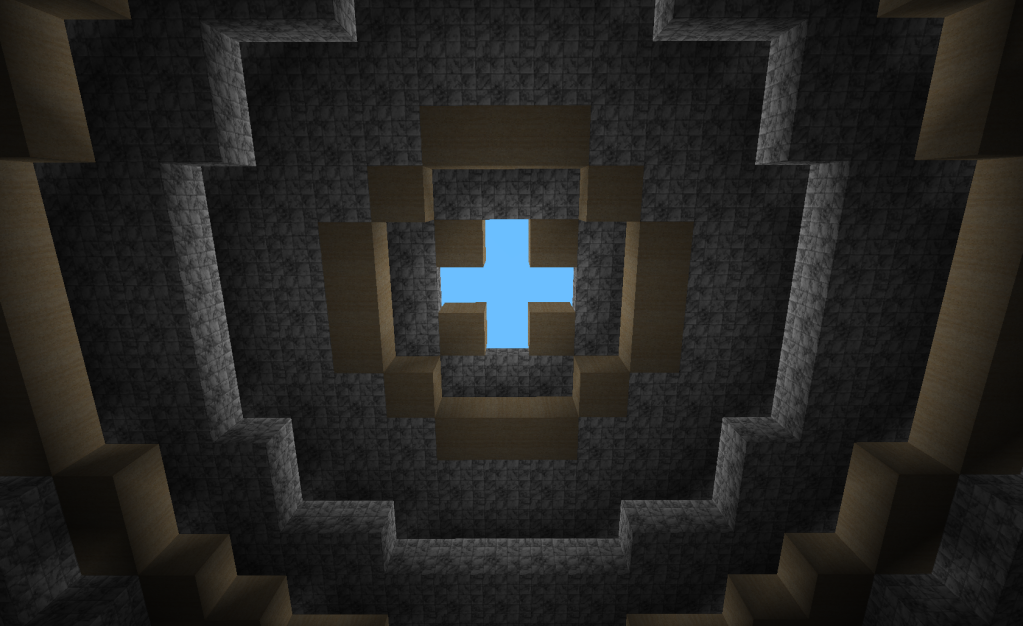 I call it Sandstone.
You can download the texture pack at the following link:
This texture pack was created because I have always loved the layers of colors in natural sandstone, and I wanted to see some of those colors in Minecraft. Stone doesn't have to be dark and grey; a little color never hurt, right? I was also inspired by the beautiful work in Misa's and Dante80's texture packs. Both artists kindly gave me permission to use their textures in a compilation, for which I am grateful. Get Misa's HD Realistic Overhaul here:
viewtopic.php?f=1021&t=73861#p1137126
and Dante80's Albion here:
viewtopic.php?f=1021&t=97561
The goal for this pack is to add color without drastically changing how the various blocks relate to each other in the default graphics. For example, my cobblestone is still darker than the smoothstone and the halfblock is still white. Hopefully, keeping these contrasts will mean that structures built with more traditional texture packs will still look good if you switch to mine. That's what I want to accomplish, anyway.
Changing the smoothstone away from grey made many other changes necessary. All the ores had to be created from scratch. I went in a kind of unorthodox direction there... tried to make the ores look like stylized veins and deposits through the rock. The gravel is new, and colored to match. Dante80's sand and clay textures were both very close in color to my smoothstone, so I altered those; the sand is now more white and the clay is red. New cobblestone and mossy cobblestone were necessary. (Have you ever tried to find a reference picture of moss on sandstone bricks that actually looks good? Ugh.) Neither Misa's nor Dante80's wood plank textures worked well with my smoothstone, so that's new. Same story with the log cross-section. I made a new glass texture just because I wanted to. Then, just as I was starting to feel good about the pack's impending completeness, Notch suddenly added actual sandstone to the game... so that's new too. I think Minecraft clouds are ugly, so I got rid of them. The vignette effect is also gone; I tried a few different versions and just never found one I like. Everything else in this texture pack came from my two inspirations.
I'm a relative newbie at creating visual art like this, so constructive criticism is welcome. I'm not planning on any huge changes at this point, but will certainly read and consider any helpful advice.
Installation Instructions

Default Minecraft uses 16x16 textures, but this pack uses 64x64 textures. This means that simply placing the zip into the game's texture pack folder will not work correctly. There are some additional steps required.
1) Start with a clean install of Minecraft. If you want to start afresh, you can delete the bin folder from .minecraft, start the game, and let it download all new files.
2) Get Kahr's MCPatcher HD fix here:
viewtopic.php?f=1021&t=252531
Thank you Kahr!
3) Read Kahr's instructions. Run the patcher in accordance with those instructions. The texture pack must remain zipped; it should not be unzipped.
4) For those who prefer Misa's more traditional Jack o' lanterns over Dante80's, I included a separate file labeled terrain_pumpkins.png. Unzip the texture pack, remove the terrain.png, rename terrain_pumpkins.png to terrain.png, rezip the texture pack, and place it in the game's texture pack folder.
Optional Mods
This pack includes textures for use with ejhopkin's WildGrass mod. Get it here:
viewtopic.php?t=100771
Kahr's patcher also includes the optional BetterGrass mod, which I personally like a great deal. Unfortunately, as of this writing WildGrass and BetterGrass are incompatible with each other; you need to pick one or the other.
Credits
Thank you Xau and Kahr, for making it possible to play Minecraft with HD textures. It's very much appreciated.
The majority of this pack is a compilation of textures from Misa's HD Realistic Overhaul and Dante80's Albion. Many thanks to them both for their kind permission to include their work. Below is a list of exactly which textures came from what pack, and which I created.
Dante80's textures:
art
foliagecolor
grasscolor
shadow
grass
dirt
halfblock
TNT
red flower
tree sapling
bedrock
sand (altered)
treebark
ore blocks
chest
bookshelf
obsidian
sidegrass
oven
dispenser
leaves
snow
ice
clay (altered)
jukebox
wooden door
ladder (altered)
wheat
lever
pumpkins
tallgrass
pine bark
pineneedles
Misa's textures:
achievements
all armor
GUI
rain
snow
font
item folder
dial
pumkinblur
mobs
moon
sun
animated water, lava, and portal
particles
bricks
spiderweb
yellow flower
portal
mushrooms
fire
pine sapling
beech sapling
sponge
workbench
cloth
mob spawner
cactus
reeds/cane
torch
iron door
redstone lines
tilled soil
redstone torches
pumpkins
tracks
cake
netherrack
soulsand
glowstone
beech bark
cake
WildGrass flowers and lily
logic gates
bed
special tracks
block cracks
My textures:
(non) clouds
(non) vignette
smoothstone
planks
cobblestone
gravel
log
ores
mossy cobblestone
glass
sandstone
spider eyes
Thanks for reading. I hope you enjoy Sandstone.