vamediah
Stone Miner
Join Date:

7/1/2010

Posts:

77

Member Details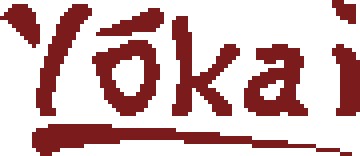 DOWNLOAD
re-hosted on mediaFire
I wont have time to work on this for a while, so as the pack stands now, it wont work with the current version of minecraft.
This Tileset is based on Yokai-lore. The word itself can be translated as meaning deamon, or spirit. Right now there isnt a whole lot of Yokai lore going on. Mostly I have just added alot of japanese design elements to certain blocks. But I will eventually tackle the mobs, and thats where some Yokai-lore will certainly come into place.

The only representation of Yokai-lore in the pack right now are the modified pumpkins. I have turned them into old lanterns similar to the floating lanterns used on the last evening of the Bon festival. The lanterns are supposed to help lead the spirits of the dead to the other world.

According to Yokai-lore. An object older than 100-years will become host to a spirit, those are the kind of laneterns you now find in the world.

The lanterns have two uses, insert a torch and it will provide alot of light. But if you decide to wear them, you will be able to see through the darkness. They can be quite handy.


So, what have I changed so far?

terrain
GUI
Signs
Icons

Thats a very broad list, not everything's 100% just yet, the Neather needs doing and I will probably edit a few blocks in the terrain file, but I am very happy with most of it.

I have also done a few minor tweaks here and there, a few items have been modified and I've changed the arrows, things like that.

The next step is to spruce up the terrain a bit and fully edit the tiems, so look forward to that.

I am open to suggestions by the way and id love to hear it!

My things:
doku's RPG item pack
Yokai Tileset 16x16