Lilyo
Blaze Extinguisher
Join Date:

11/20/2009

Posts:

4,012

Minecraft:

Lilyo

Member Details
-------------------------------------------------------------------
[size="3"]Welcome to the
ORIGINAL
Texture Pack Central
. I have run this thread for almost 2 years now and it has since become one of the most viewed threads on this forum, so I thank you all for appreciating my efforts to keep this updated. However, its time for me to step down and from now on
Blaziken584
will be in charge of the
NEW
Texture Pack Central
thread![/size]
[size="3"]
>>>>>> [VISIT THE NEW TEXTURE PACK CENTRAL THREAD HERE] <<<<<<
[/size]
-------------------------------------------------------------------
[size=small]
Things to Note:
[/size]
[size=xx-small]*Click on the bellow section names to be directly linked to those sections*[/size]
•There are 3 sections:
Beta Textures
(
32x32
,
64x64
,
128x128
,
256x256
),
Beta Mods
, and
Creative Textures
•All HD [size="1"](32x+)[/size] and LD [size="1"](8x+)[/size] will require either MC Patcher or Optifine to work properly. (
MC PATCHER
) - (
OPTIFINE
)
•
Texture Packs containing other people's work will not be added to the list
. This includes remixes of several packs, "best of" compilations, edited versions, or anything else that uses other artists' work.
•This site can be use to create your own Painterly-like customizer for your texture pack.
-CUSTOMIZER-
•You can use this map to test out your texture pack.
-MAP-
•The list is updated about once a week on weekends.
•Use CTRL+F for easier search of specific mods or textures or resolutions.
•You can use the below Tutorial if you do not know how to apply a texture pack or mod.
[size=xx-small]
Link Removed
[/size]
 ---------------
FEATURED TEXTURE PACK
---------------
Link Removed
 ---------------[size="1"]^Click the image to download^[/size]---------------
[size=xx-small]To submit a texture pack, please use the following code. Do not PM me and
do not use Photobucket
.[/size]
[b][u]Texture Pack Name[/u][/b]: 
[b][u]Author Name[/u][/b]: 
[b][u]What resolution?[/u][/b]: 
[b][u]Thread Link[/u][/b]: 
[b][u]Display Screenshot (Width must be 320)[/u][/b]: [img][/img]
[b][u]IG Screenshots (all in one image)[/u][/b]:
[size=x-small]‡[/size]
[size=small]Beta Textures[/size]
[size=x-small]‡[/size]
•
[size=small]AuraCraft RPG Texture Pack[/size]
by Brooklyn5
[Download Texture Pack - 1.0]
[IG examples]
•
[size=small]Terrariacraft [/size]
by Dead.Serious
[Download Texture Pack - 1.0]
[IG examples]
•
[size=small]Puddle Place[/size]
by MopyDream44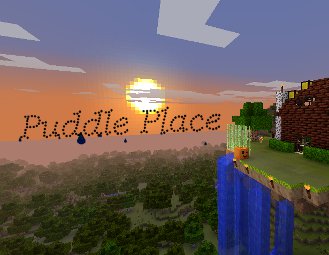 [Download Texture Pack - 1.0]
[IG examples]
•
[size=small]SuperMarioCraft[/size]
by Egon
[Download Texture Pack - 1.0]
[IG examples]
•
[size=small]XiXoR Pack[/size]
by HaXIXoR
[Download Texture Pack - 1.0]
[IG examples]
•
[size=small]FluffCraft[/size]
by _chamaea
[Download Texture Pack - 1.0]
[IG examples]
•
[size=small]Leostereo's RPG texture pack[/size]
by Leostereo
Link Removed
[Download Texture Pack - Beta 1.8]
[IG examples]
•
[size=small]Korthos's Dark Redemption[/size]
by Korthos
[Download Texture Pack - Beta 1.8]
[IG examples]
•
[size=small]Mine CO. Adventures[/size]
by Sonicrumpets
[Download Texture Pack - Beta 1.8]
[IG examples]
•
[size=small]Abby's Unsettling Village Pack[/size]
by Abakkus
[Download Texture Pack - Beta 1.8]
[IG examples]
•
[size=small]Pixel Perfect[/size]
by Toofifty
[Download Texture Pack - Beta 1.8]
[IG examples]
•
[size=small]BoxCraft[/size]
by MillCzarr
[Download Texture Pack - Beta 1.9]
[IG examples]
•
[size=small]-Simple Squares-[/size]
by Asuko_XIII
[Download Texture Pack - Beta 1.9]
[IG examples]
•
[size=small]Jungle Ruins[/size]
by CowThing, Galago, Leostereo, Lilyo, The Barinade, Thimontheluff
Link Removed
[Download Texture Pack - Beta 1.8/ 1.9]
Link Removed
[IG examples]
•
[size=small]Wood Pack[/size]
by Jamzify
Link Removed
[Download Texture Pack - Beta 1.8]
Link Removed
[IG examples]
•
[size=small]OCD Pack[/size]
by Disco_
Link Removed
[Download Texture Pack - Beta 1.8]
Link Removed
[IG examples]
•
[size=small]SimpleMedieval[/size]
by SnowLeopard48
[Download Texture Pack - Beta 1.8]
[IG examples]
•
[size=small]TinyCraft[/size]
[size=xx-small](Updated Fan Version Available)[/size]
by GroudonMcL
[size=xx-small][Outdated][/size]
-
Updated Fan Version 1.8
by seanvanpelt2
[IG examples]
•
[size=small]Fabricraft[/size]
by bones090
[Download Texture Pack - Beta 1.8]
[IG examples]
•
[size=small]Aardvark Textures[/size]
by FredMalm
Link Removed
[Download Texture Pack - Beta 1.9]
Link Removed
[IG examples]
•
[size=small]The McKnack Pack[/size]
by McKnackus_I
Link Removed
[Download Texture Pack - Beta 1.8]
Link Removed
[IG examples]
•
[size=small]Avaritia [/size]
by Dante80
Link Removed
[Download Texture Pack - Beta 1.9]
Link Removed
[IG examples]
•
[size=small]Glossy Pack[/size]
by Vitrolic_Edge
[Download Texture Pack - 1.0]
Link Removed
[IG examples]
•
[size=small]LeetlePack[/size]
by Danciuvas
Link Removed
Link Removed
[IG examples]
•
[size=small]Forest Depths[/size]
by SpaceBannana
[Download Texture Pack - Beta 1.8]
[IG examples]
•
[size=small]Comfy and Cozy[/size]
by iixiil
[Download Texture Pack - Beta 1.8]
[IG examples]
•
[size=xx-large]Lomakraft[/size]
by dirtysnachez
Link Removed
[Texture Pack - Beta 1.8]
Link Removed
[IG examples]
•
[size=small]WildCraft[/size]
by samus7694
Link Removed
[Download Texture Pack - Beta 1.8]
Link Removed
[IG examples]
•
[size=small]Cheerful Pack[/size]
by Mythra
Link Removed
[Download Texture Pack - Beta 1.9]
Link Removed
[IG examples]
•
[size=small]SleekBuild[/size]
by jjshammas
Link Removed
[Download Texture Pack - Beta 1.9]
Link Removed
[IG examples]
•
[size=small]Alice in Wonderland Pack[/size]
by Lizzie96
Link Removed
[Download Texture Pack - Beta 1.8]
Link Removed
[IG examples]
•
[size=small]Repeticraft [/size]
by Theevilpplz
Link Removed
[Download Texture Pack - Beta 1.8]
Link Removed
[IG examples]
•
[size=small]Hax Pax[/size]
by HaXIXoR
Link Removed
[Download Texture Pack - Beta 1.8]
Link Removed
[IG examples]
•
[size=small]Dark Realism[/size]
by Mythra
[Download Texture Pack - Beta 1.9]
[IG examples]
•
[size=small]Corocraft[/size]
by Dcoro (Dcorona)
[Download Texture Pack - Beta 1.8]
[IG examples]
•
[size=small]Chrono Trigger 2300 A.D.[/size]
by Mythra
[Download Texture Pack - Beta 1.9]
[IG examples]
•
[size=small]Olive[/size]
by WubbaDuckii
[Download Texture Pack - Beta 1.9]
[IG examples]
•
[size=small]Forgotten Lands[/size]
by Axel [size="1"](XRB Powered)[/size]
[Download Texture Pack - 1.0]
[IG examples]
•
[size=small]QuantumCraft [/size]
by Strdr
[Download Texture Pack - Beta 1.9]
[IG examples]
•
[size=small]Darkening[/size]
by Korthos
[Download Texture Pack - Beta 1.8]
[IG examples]
•
[size=small]3D Dot Game Heroes[/size]
[size=xx-small](Updated Fan Version Available)[/size]
by Solo Wing Pixy
[size=xx-small][Outdated][/size]
-
Updated Fan Version 1.8
by
[IG examples]
•
[size=small]Cube Craft Reboot[/size]
by Shadus
[Download Texture Pack - Beta 1.8]
[IG examples]
•
[size=small]Puffy Lines[/size]
by NorthenerSouth
[Download Texture Pack - Beta 1.9]
[IG examples]
•
[size=small]Precisely Portal and Modified Portal[/size]
by Carlotta4th
[Download Texture Pack - Beta 1.9]
[IG examples]
•
[size=small]New Realism[/size]
by Mythra
[Download Texture Pack - Beta 1.9]
[IG examples]
•
[size=small]Stereocraft[/size]
by Leostereo
Link Removed
[Download Texture Pack - Beta 1.8]
Link Removed
[IG examples]
•
[size=small]Piehole[/size]
by westborn
Link Removed
[Download Texture Pack - Beta 1.8]
Link Removed
[IG examples]
•
[size=small]SMP's 16 Revival[/size]
by SMP
[Download Texture Pack - Beta 1.9]
[IG examples]
•
[size=small]Eld's Artpack[/size]
by Eld
Link Removed
[Download Texture Pack - Beta 1.8]
Link Removed
[IG examples]
•
[size=small]Cubism[/size]
by kukez
Link Removed
[Download Texture Pack - Beta 1.8]
Link Removed
[IG examples]
•
[size=small]ROMECRAFT[/size]
by Stugace
[Download Texture Pack - Beta 1.8]
[IG examples]
•
[size=small]Tooncraft[/size]
by Puddles
Link Removed
[Download Texture Pack - Beta 1.8]
Link Removed
[IG examples]
•
[size=small]DuperCraft[/size]
by D3000N
[Download Texture Pack - Beta 1.9]
[IG examples]
•
[size=small]Wayukian Pack[/size]
by Wayuki
Link Removed
[Download Texture Pack - Beta 1.8]
Link Removed
[IG examples]
•
[size=small]Ashcraft[/size]
by Ashkeeps
[Download Texture Pack - Beta 1.8]
[IG examples]
•
[size=small]ChaoCraft[/size]
by Tim 'YM' Johnson
Link Removed
[Download Texture Pack - Beta 1.9]
Link Removed
[IG examples]
•
[size=small]Foliacraft[/size]
by D1amondF1st
Link Removed
[Download Texture Pack - Beta 1.8]
Link Removed
[IG examples]
•
[size=xx-large]SimpleCel[/size]
by Deerwalk
[Download Texture Pack - Beta 1.8]
[IG examples]
•
[size=small]Alpha Pack[/size]
by Vitrolic_Edge
Link Removed
[Download Texture Pack - Beta 1.8]
Link Removed
[IG examples]
•
[size=xx-large]SubtleCraft[/size]
by Zomxilla
Link Removed
[Download Texture Pack - Beta 1.8]
Link Removed
[IG examples]
•
[size=small]Infinite Dreams[/size]
by Infinitive
Link Removed
[Download Texture Pack - Beta 1.8]
Link Removed
[IG examples]
•
[size=small]Rawrush[/size]
by Rarrasdas
[Download Texture Pack - Beta 1.8 (8x8)]
[IG examples]
•
[size=small]Craft Relic[/size]
by Agile_Relic
Link Removed
[Download Texture Pack - Beta 1.8]
Link Removed
[IG examples]
•
[size=small]BS Pack[/size]
by BulletShredd
[Download Texture Pack - Beta 1.8]
[IG examples]
•
[size=small]Yaka Craft[/size]
by tallyaka
[Download Texture Pack - Beta 1.8]
[IG examples]
•
[size=small]StripePack[/size]
by bitcompte
[Download Texture Pack - Beta 1.8]
[IG examples]
•
[size="3"]Xenocontendi[/size]
by Disethas
[Download Texture Pack - Beta 1.9]
[IG examples]
•
[size=small]Doll House[/size]
by Steelfeathers
Link Removed
[Download Texture Pack - Beta 1.9]
Link Removed
[IG examples]
•
[size=small]Candycraft[/size]
by Nighthaunt
[Download Texture Pack - Beta 1.8]
[IG examples]
•
[size=small]Shining Force[/size]
by Mythra
[Download Texture Pack - Beta 1.9]
[IG examples]
•
[size=small]Chrono Trigger[/size]
by Mythra
[Download Texture Pack - Beta 1.9]
[IG examples]
•
[size=small]Cutecraft
by shiroiusagi
Link Removed
[Download Texture Pack - Beta 1.8]
Link Removed
[IG examples]
•
[size=small]Krazy's Citrus Texture Pack[/size]
by KrazyTheFox
[Download Texture Pack - Beta 1.8]
[IG examples]
•
[size=small]Craftslevania[/size]
[size=xx-small](Updated Fan Version Available)[/size]
by morhlis, Tibyon
[size=xx-small]
[Outdated]
[/size] -
Updated Fan Version 1.9
by Dyz-69
[IG examples]
•
[size="3"]Pixeludi Pack[/size]
by Mruqe
[Download Texture Pack - Beta 1.8]
[IG examples]
•
[size=small]Bricklion's RPG Pack[/size]
by Bricklion
[Download Texture Pack - Beta 1.8]
[IG examples]
•
[size=small]Frenden's Graphics Pack[/size]
by Frenden
[Download Texture Pack - Beta 1.8]
[IG examples]
•
[size=small]Zekocraft[/size]
by zekeyspaceylizard
Link Removed
[Download Texture Pack - Beta 1.9]
[IG examples]
•
[size=small]Invertin's TileCraft[/size]
by SaiyanKirby
[Download Texture Pack - Beta 1.8]
[IG examples]
•
[size=small]LAR Games Texture Pack[/size]
by LAR Games
Link Removed
[Download Texture Pack - Beta 1.8]
Link Removed
[IG examples]
•
[size=small]Gritty Portal Texture[/size]
by kRew & Korimito
[Download Texture Pack - Beta 1.8]
[IG examples]
•
[size=small]Brandcraft[/size]
by Brandov
[Download Texture Pack - Beta 1.8]
[IG examples]
•
[size=small]Jehkoba's Fantasy Pack[/size]
by jehkoba
[Download Texture Pack - Beta 1.8]
[IG examples]
•
[size=small]The Quandary Pack[/size]
by ExtraNoise
Link Removed
[Download Texture Pack - Beta 1.8]
Link Removed
[IG examples]
•
[size=small]Cave Story[/size]
[size=xx-small](Update Fan Version Available)[/size]
by ForOhFor Error
[size=xx-small]
[Outdate]
[/size] -
Updated Fan Version 1.8
by Dark_One2012
[IG examples]
•
[size=small]NorseCraft[/size]
by LordTrilobite
Link Removed
[Download Texture Pack - Beta 1.8]
Link Removed
[IG examples]
•
[size=small]Painterly Pack[/size]
by Kas
Link Removed
[Download Texture Pack - Beta 1.8]
Link Removed
[IG examples]
•
[size=small]Kais's DefaultPlus[/size]
by KaiserYoshi
[Download Texture Pack - Beta 1.8]
[IG examples]
•
[size=small]Coterie Craft[/size]
by Cpt. Corn/ ExtraNoise
Link Removed
[Download Texture Pack - Beta 1.9]
Link Removed
[IG examples]
•
[size=small]aTempesT's Textures[/size]
by aTempesT
[Download Texture Pack - Beta 1.8]
[IG examples]
•
[size=small]AI Pack[/size]
by AdventureIslands
[Download Texture Pack - Beta 1.8]
[IG examples]
•
[size=small]Fiftyninecraft[/size]
by The Fiftyniner
[Download Texture Pack - Beta 1.8]
[IG examples]
•
[size=small]Ancient Egypt Texture Pack[/size]
by Nethellus
[Download Texture Pack - Beta 1.8]
[IG examples]
•
[size=small]Gabelam's 4x4 Texture Pack[/size]
by gabelam
[Download Texture Pack - Beta 1.8]
[IG examples]
•
[size=small]SineCraft[/size]
by SineDeviance
[Download Texture Pack - Beta 1.8]
[IG examples]
•
[size=small]KabPack[/size]
by kabonos
Link Removed
[Download Texture Pack - Beta 1.9]
Link Removed
[IG examples]
•
[size=small]Isabella[/size]
by bonemouse
Link Removed
[Download Texture Pack - Beta 1.8]
Link Removed
[IG examples]
•
[size=small]CanvasCraft[/size]
by Hwd45
[Download Texture Pack - Beta 1.8]
[IG examples]
•
[size=small]Crafteepack[/size]
by MrShortee
[Download Texture Pack - Beta 1.8]
[IG examples]
•
[size=small]Simply Cute Texture Pack[/size]
by g00gly0eyes
[Download Texture Pack - Beta 1.8]
[IG examples]
•
[size=small]PirateRacer's Mod[/size]
by PirateRacer
[Download Texture Pack - Beta 1.8]
[IG examples]
•
[size=small]Sheep Craft[/size]
by XSSheep
[Download Texture Pack - Beta 1.8]
[IG examples]
•
[size=small]Jolicraft[/size]
by andrejolicoeur
Link Removed
[Download Texture Pack - Beta 1.8]
Link Removed
[IG examples]
•
[size=small]Secret of Mana[/size]
by Brainader
Link Removed
[Download Texture Pack - Beta 1.8]
Link Removed
[IG examples]
•
[size=small]Smokeylope's Improved Textures[/size]
by Smokeylope
[Download Texture Pack - Beta 1.9]
[IG examples]
•
[size=small]qPack 3[/size]
[size=xx-small] (Updated Fan Version Available)[/size]
by qbicfeet/ YINNY
[size=xx-small]
[Outdated]
[/size] -
Updated Fan Version 1.8
by YNNY
[IG examples]
•
[size=small]Good Morning Craft[/size]
by Whiskers
[Download Texture Pack - Beta 1.8]
[IG examples]
•
[size=small]Enji's Texturepack[/size]
by enjikaka
[Download Texture Pack - Beta 1.9]
[IG examples]
•
[size="3"]Yushatak's Texture Pack[/size]
by Yushatak
[Download Texture Pack - Beta 1.9]
[IG examples]
•
[size=small]Clean Design Pack
by ShortStuf7
[Download Texture Pack - Beta 1.8]
[IG examples]
•
[size=small]Glittercraft[/size]
by Dreckroulade
[Download Texture Pack - Beta 1.8]
[IG examples]
•
[size=small]Snow's Craft[/size]
by SnowLeopard48
Link Removed
[Download Texture Pack - Beta 1.8]
[IG examples]
•
[size=small]Kakariko Village[/size]
by NTuneR
[Download Texture Pack - Beta 1.8]
[/size]
[IG examples]
•
[size=small]1x1 Simplicity[/size]
by MacMCServerSuport
[Download Texture Pack - Beta 1.8]
[IG examples]
•
[size=small]Visibility[/size]
by Thinkr
[Download Texture Pack - Beta 1.8]
[IG examples]
•
[size=small]8Bit Pokemon Pack[/size]
by godlikekitten
[Download Texture Pack - Beta 1.8]
[IG examples]
•
[size=small]Gameboy Theme[/size]
[size=xx-small](Updated Fan Version Available)[/size]
by chibifs
[size=xx-small]
[Outdated]
[/size] -
Updated Fan Version 1.8
by Maligree
[IG examples]
•
[size="3"]Gloomcraft[/size]
by Cetus Amicus
[Download Texture Pack - Beta 1.8]
[IG examples]
•
[size=small]Easy Craft[/size]
by colinjay9000
[Download Texture Pack - Beta 1.9]
[IG examples]
•
[size=small]AWESOME texture pack[/size]
by Behold3r
[Download Texture Pack - Beta 1.9]
[IG examples]
•
[size=small]Survival Horror Mob Skins[/size]
by History
[Download Texture Pack - Beta 1.9]
[IG examples]
•
[size=small]Xaiwaker[/size]
by xaivern
[Download Texture Pack - Beta 1.9]
[IG examples]
•
[size=small]Retro Ridge Pack[/size]
by ML32
[Download Texture Pack - Beta 1.8]
[IG examples]
Last edited by
Lilyo
: Dec 12, 2011
Link Removed