Kontrol49Z
Out of the Water
Join Date:

6/25/2015

Posts:

8

Member Details
Greetings! I would like to introduce you to your new friend. Kontrol49's AutoM8.
Nobody likes to see Steve standing still. When we take a break from
playing, wouldn't it be nice to give Steve something to do? ...Now you
can. With Kontrol49's AutoM8, you can have Steve move a random amount
of blocks, in any of 8 random directions. When Steve stops moving, you
can even have him place an item.
Is Steve an Artist? Give him a stack of torches and let him randomly
place them. Got a SuperFlat world that needs a forest? You could plant
every sapling by hand, or, let Steve take care of it.

...and yes, this is an anti-AntiAFK movement generator that actually
works. If using this program to *steal* claim blocks, you're on your own.
I will not be responsible for lost claim blocks, or banned accounts.

You may download the stand-alone EXE file, or the installer. Nothing happens with your registry, the stand-alone EXE file is identical in every way to the installer. The installer simply checks that you are running at least .NET v4 (offers to download and install if not), creates a Start Menu entry as AutoM8, creates a Desktop shortcut, and an entry in "add/remove programs".

I have tested only on fully patched x64 Win7 and Win8. Should run on x86 (32-bit) as well. This is a "Beta" release, however, I do not think there are any issues. If you have any problems, questions, or comments, please leave them here. Thank you.
AutoM8 gets it's name because the program (Auto)matically (M)oves in (8) directions.
AutoM8 works on "vanilla" Minecraft and should be version agnostic. AutoM8 is NOT a mod. Forge not required. AutoM8 is a stand-alone program.
Features:
Select 2, 4, or 8 directions of travel to randomly move.
Select a maximum time to wait between movements.
Select minimum and maximum distance to travel.
Place an item at each stop point.
Automatically create forests or art.
Defeat anti-AFK
No mods to install, works Vanilla.
32/64-bit compatible.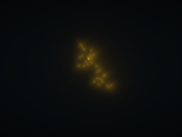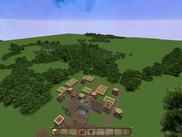 DOWNLOAD: Kontrol49's AutoM8
*Special Thanks* to BDcraft.net for permission to use their Command Block images, and thanks to you for looking.
edit: added screenshot of application.
edit: Added last two screenshots. Enjoy!
Check out Kontrol49's AutoM8 It'll solve all your AFK troubles and then some.
"There are two major products that came out of Berkeley: LSD and UNIX. We don't believe this to be a coincidence." -- Jeremy S. Anderson