Cubiccl
Coal Miner
Join Date:

5/4/2013

Posts:

132

Location:

The Speedrunning Guild

Minecraft:

Cubiccl

Member Details
MINECRAFT COMMAND GENERATOR V2
So yeah, I've come back. The Command Generator has been re-made from scratch, and is now more beautiful and (hopefully) working way better than ever !
I will try to listen to this thread again now. Please report any bugs you find !
When you download this .zip file, extract it in a folder because it contains several files and it may create a mess where you put it. Then open "Command Generator 2.jar" and enjoy!
If after recent updates, the Generator stops loading at Commands, go to resources/savedObjects.xml and everytime you see "", replace it with "
Also if there is an update but even if you cilck yes it doesn't update, open the updater yourself.
Program overview
Main screen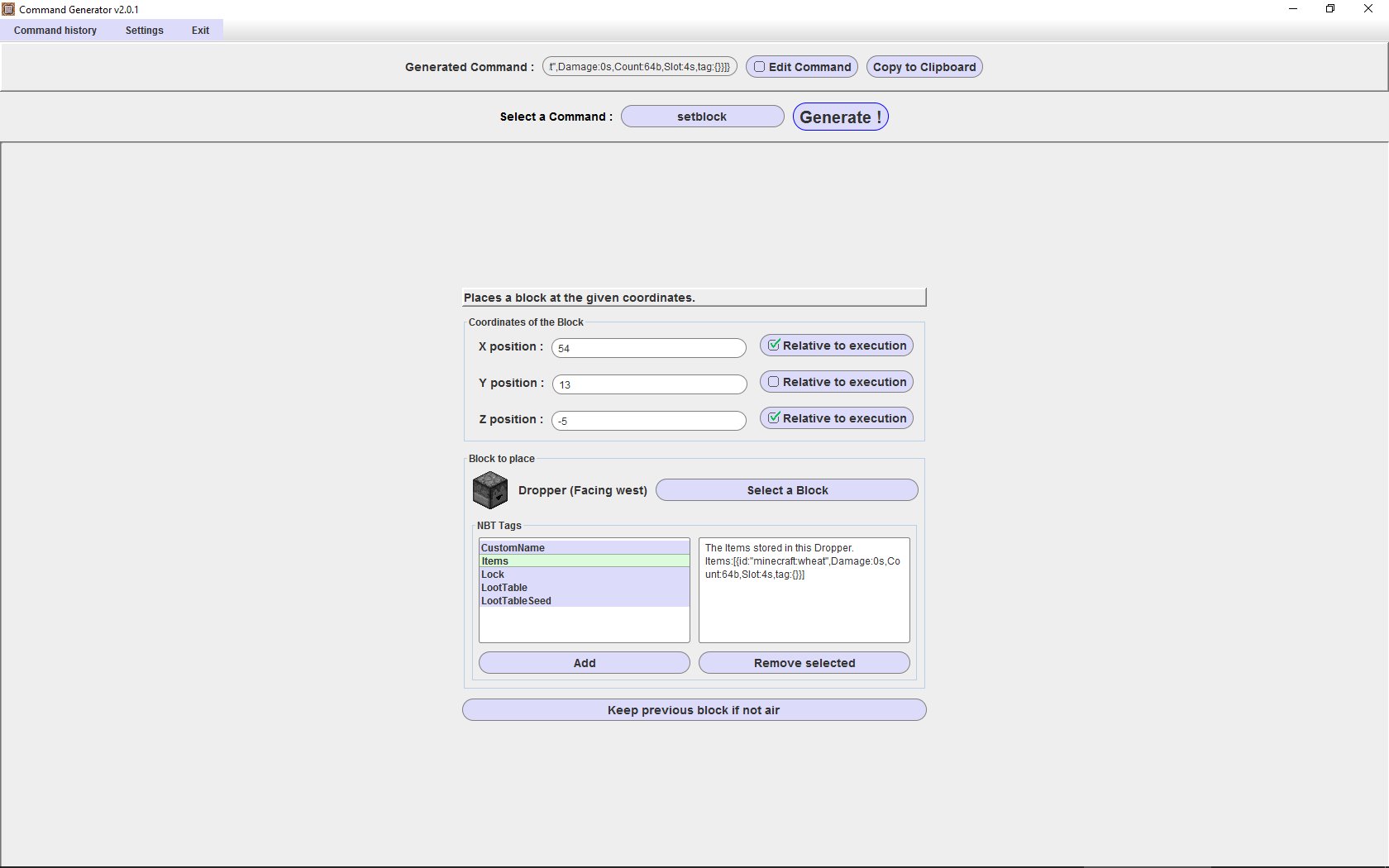 Item selection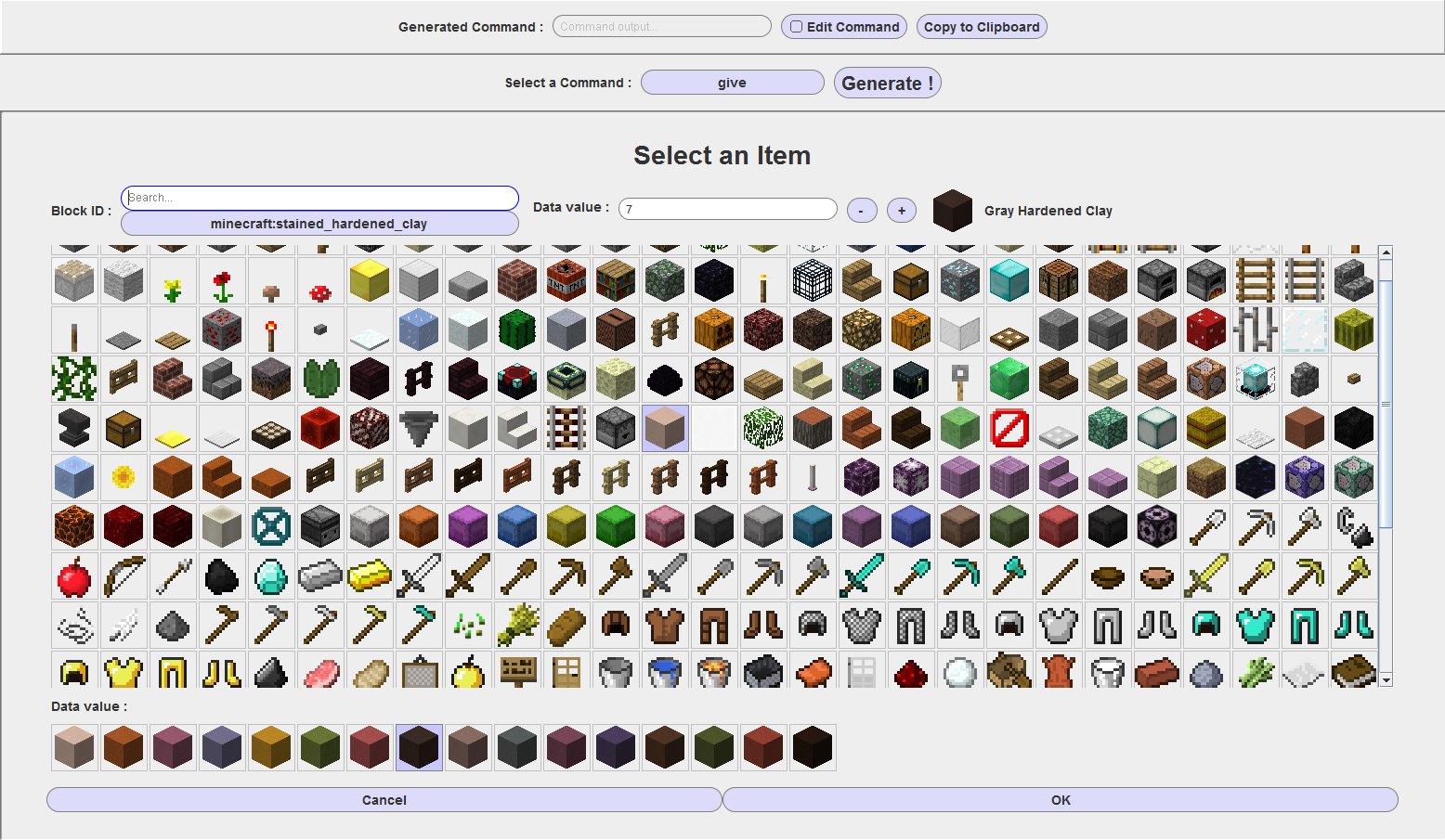 Loot Tables mode
Recipes mode
Features
- The Generator can create any Command available in Minecraft.
- You can save complex objects such as Items, Blocks, Entities (including their NBT tags), Attribute Modifiers or even full Commands and use them anytime later.
- You can give the Generator a command ; it will read it and setup as if you just generated it, for easy editing.
- Loot Table Generator. You can save and load the Tables aswell, and export to/import from files.
-Recipe & Advancement Generator, to make custom Recipes and Advancements for 1.12 snapshots.
- You can switch what version of Minecraft you're working with. Currently supported: 1.11, 1.12 snapshot.
Please suggest any features you want to be added ! I'm currently out of ideas. UI is being re-worked though.
Last edited by
Cubiccl
: Jun 20, 2017
I Speedrun CTM maps ! My Youtube Channel
I made a Command Generator ! Check it out