nuclearlavalamp
Join Date:

5/14/2022

Posts:

1

Member Details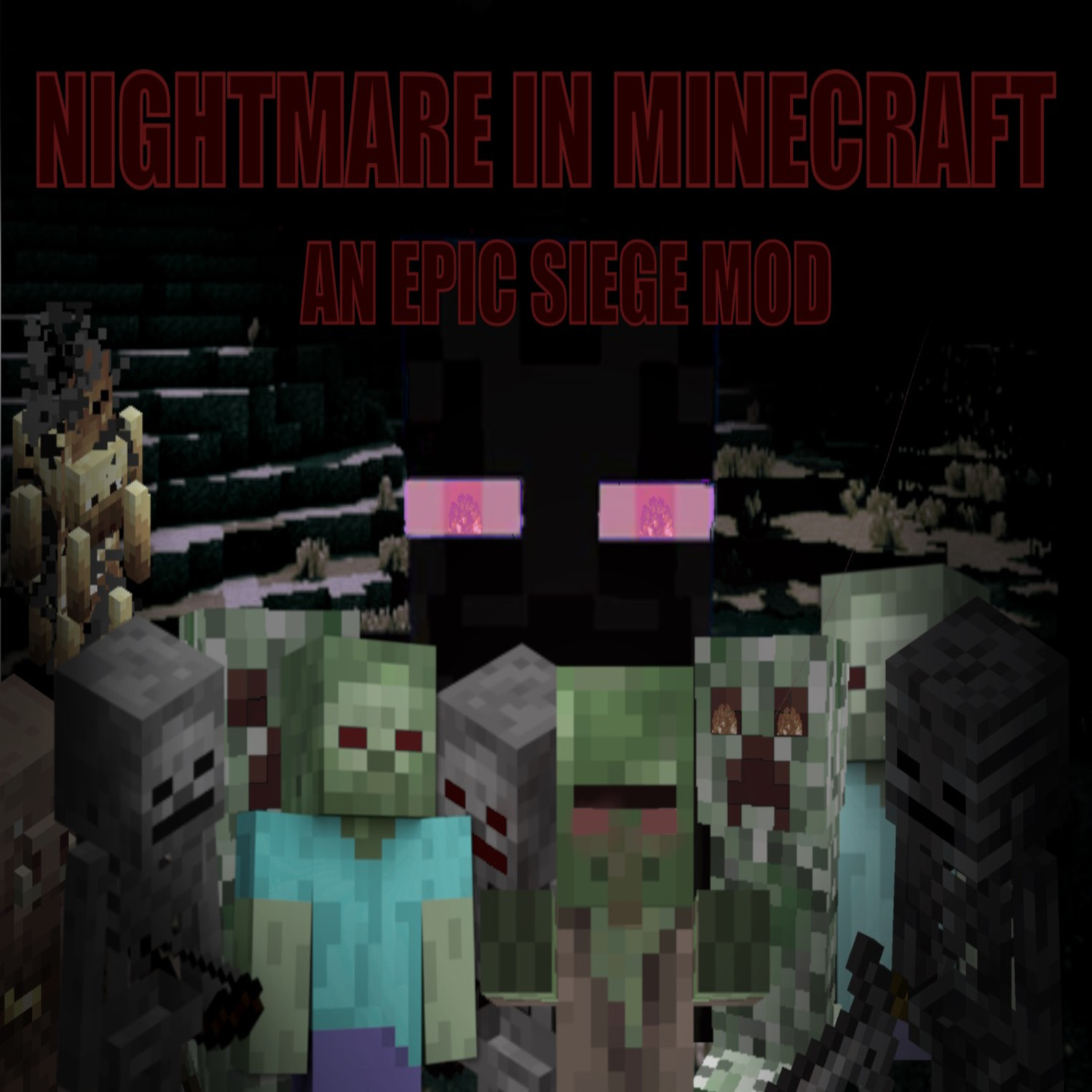 Nightmare in Minecraft: An Epic Siege Mod
"The only easy day… was yesterday."
Think Minecraft is too easy? Want to test your mettle? This is the mod for you. You will absolutely not survive.
Zombies will raid your base like a SWAT team. Creepers will bomb your fortifications into rubble. Skeletons will snipe you from afar.
Nightmare in Minecraft changes the game in the following ways:
- Enemies will target you for elimination from afar, and will attack relentlessly.
- Creepers won't be deterred by mere fortifications and walls – they'll blow themselves up to help other enemies attack you.
- Zombies will knock down walls and use tools (or their hands) to dig towards you unabated. They will swarm you ferociously, and sheltering in caves or sky bases will not stop them.
- Zombies will tower up, attacking your sky base from below.
- Monsters will spawn in higher numbers, often forming large groups of the undead.
- Spiders will spit spider webs at you to slow you down and trap their prey.
- Monsters will equip better armor and tools to protect themselves.
- Zombies will sporadically try to blow you up with blocks of TNT
- Also – You will never sleep again. Beds only set your spawn point.
Prepare to die.
Credit goes to Funawayguy for the inspiration for making this mod. Many of the gameplay mechanics for it were derived from the original Epic Siege Mod. Also, thank you to Nick N. for helping test it online.