Herpahermaderp
The Meaning of Life, the Universe, and Everything.
Location:

North Dakota

Join Date:

6/27/2012

Posts:

199

Location:

In a galaxy far, far away

Minecraft:

Herpahermaderp

Member Details
Hello (: This is more of a reservation if anything. Anyway, currently I am coding a mod called [see title] that adds a whole lot more of... adventure.
Yeah, woo. So yeah. Not everything is planned out, so this page is going to be under construction as I move along. As I have high aspirations for this mod, I am also posting this to hopefully get it some recognition and recruit some people to the cause.
But how can I expect to get anyone to notice my mod if I don't explain a few things I have planned?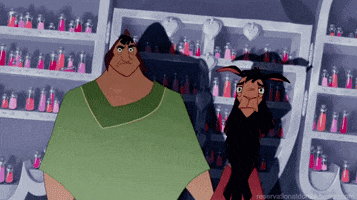 Exactly. So now, onto some things I've planned:
= Humans
= Human villages
= Human cities
= Human food
= Elves
= Collection of elvish homes
= Maybe some midgets obsessed with rocks
= Flying tiny people
= Walking regular size people (oh wait, that's a human)
= An entirely new race altogether (because I'm done with orcs)
= Goblins (because they are better than orcs)
= Bridges
= Other structures besides bridges
= I might've lied about the bridges
= New biomes
= Maybe a new dimension
= A small storyline to Minecraft
= Lore
= etc.
I also saw this thing in the request section, a Wither Crown, which I thought was neat concept but poorly planned, and then just yesterday I saw someone had made a mod of it already, so I'm going to implement my own Wither Crown because, no offense to the creator, but the mod was based entirely on the poster's OP idea.
Anyway... Now that I've given you some pretty good things (in my opinion) to be interested in, I will present to you my request for help.
So, in the areas of coding, I'm decent at, a few more people for coding would be awesome, though. My creative talents on a computer are limited in the ways of texturing and modeling, so I am in extreme need of both for this project to proceed.
= Coders
= Texture Artists plz
= Modelers very plz
= People with ideas even more plz (JK, you're not that important)
= Testers
= Artists for thread art
= Builders that specialize in fantasy and medieval style buildings
Just PM me here or leave a reply to this thread if you would like to help. PM ideas to me, so they don't clutter the thread. Thanks.
Well, that's all I got, so, thanks for taking a peek, I'll get around to posting some downloads, maybe try my hand at modeling and texturing and post some screens of my poor artwork, heh. Anyway, thanks again.
Formatting Thread, please hold.
==============================================================================================
Planned Mobs
Tera Prime: Tera Prime is a planned boss. He's an ancient golem found in a lost temple. He has very slow movement but very high health and damage.
Mutt(not official name): The Mutt lives in hordes. They make tunnels in hills. Very fast, low health, moderate damage. Don't let it take you by surprise.
Screenies
Downloads
Error 404: Nothing found. Please try again later.
The Team
#TeamRowlet
#TeamInstinct
#TeamIronMan