jewell012
Tree Puncher
Join Date:

1/1/2012

Posts:

23

Minecraft:

jewell012

Member Details
Phantasy Realms Mod
I present to you the Phantasy Realms mod, This mod is based on the GameCube game
Phantasy Star Online
and the MineCraft Server
Dungeon Realms
. This mod is mostly geared toward Server use but Single player usage will be just as good.
With 140+ New Weapons added to the Game and more to come..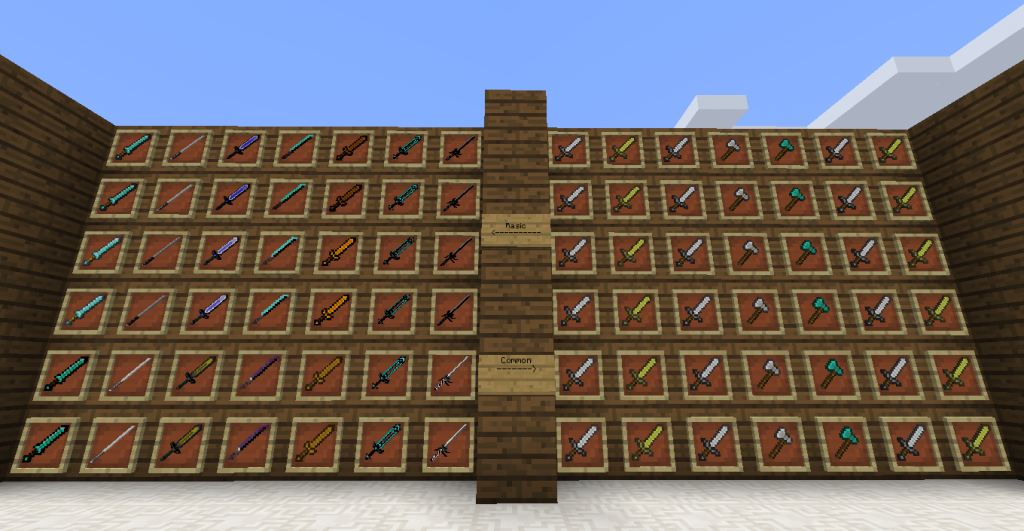 20 New Armor Sets and more to come...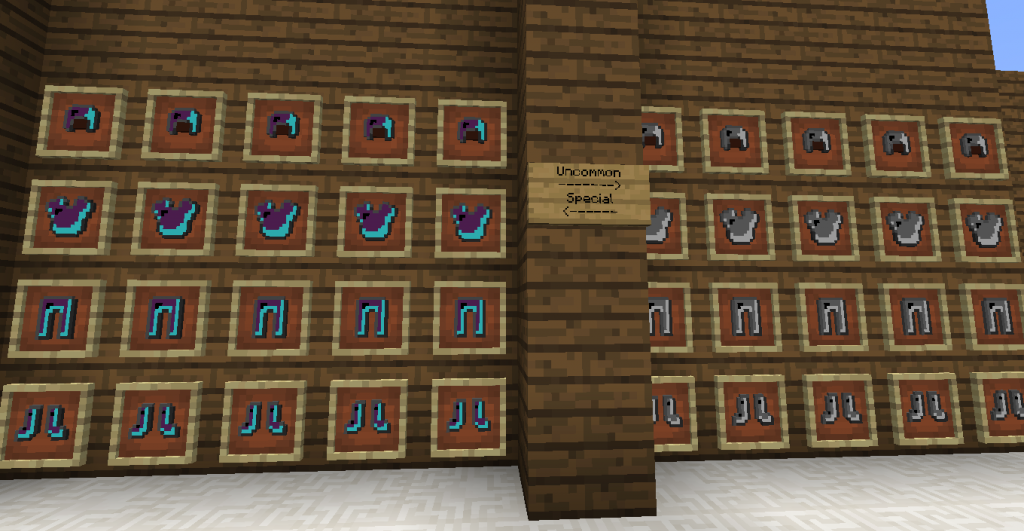 New Custom Mobs with more to come..
RagRappy
Rappy
Booma

GoBooma

Complete with a Tiered Weapon and Armor System and Tiered Mobs
Weapons are Grouped into 5 Tiers
Basic, Common, Uncommon, Special, Legendary(Boss)
In each Tier there are 3 sub-levels, low-range (grey), medium-ranged (dark red) and high-ranged(gold)
Each weapon can be upgraded or "plussed" 5 times, plussing a weapon increases strength of the weapon
The low-range group consist of a weapon and its +1
The medium-range group consists of a weapon+2 and weapon +3
The high-range group consists of a weapon+4 and weapon+5
Weapons can only be plussed when put in the crafting slot or crafting table with a Grinder
Grinders come in 3 varieties, Monogrinder plusses the weapon by 1, Digrinder plusses the weapon by 2 and Trigrinder plusses the weapon by 3
Grinders are rare to find, can be dropped by any monster from this mod.
Armors are also Tiered, only 4 currently, Basic , Common, Uncommon, and Special. They are dropped by Monsters from this mod.
Armors in the same grouping share the same Texture while Weapons will share the same Texture in their Sub-Groupings.
All weapons and Armor can be repaired with an Item called a PhotonDrop, they are more rare than Grinders.
Mobs are Tiered Meaning that you would only find Basic drops from Mobs such as the Rappy, Rag Rappy, Booma, and GoBooma, making them a Basic Tiered Monster, with the strength level to give challenge to players with Basic equipment.


No leveling system for players
I have chosen this for the simple reason that I really enjoyed DRs no leveling system before its update, it was fun to play and offered more freedom.

I am thinking about implementing Tool levels, for being able to craft grinders or photondrops possibly. Again this is a mod geared more toward server use, as its a MMO type mod.

TODO List:

1. Finish adding Tier 1 Mobs

2. Finish Textures for Current Weapons

3.Add in Tier 2 Mobs

4. Add in Currency (Meseta)

5.Implement Tool Leveling?

6.Add in Mags?

If you like what I am doing please let me know! All the feedback will be used in thinking of the future of the mod.