JohnHOne
Mathematical Dessert
Location:

Brazil

Join Date:

1/31/2014

Posts:

316

Location:

Freddy Fazbear's Pizza

Minecraft:

joaoh1

PSN:

JoaoMundinho1

Member Details
You Are The Creeper 3
remember Rotten194? he made the YATC(You are the Creeper Mod),but he abandoned,later,he made YATC2(You are the Creeper 2 Mod),but later,its no longer active,but anyway i will continue
Info:
Like both YATC 1 and 2,you are the creeper!!!(like the title said),mobs will not attack,the villagers will run from you,a new kind of villager,the warrior and king,a warrior will attack you,protecting the king,when you kill the king,you can steal the staff,and you tame the hostile mobs,but it have a duration the staff,after taming 30 mobs,your staff is broken.
For more information,check everyday for upcoming features
More Organizated Info(And more updated info):
You are the Creeper(like the title)
Steves will spawn to kill you
You cannot tame wolfs with bones
New villagers,The king and warrior
The warrior will attack you
The king will be at his fort,killing him will drop his staff
Villagers try to run from you
Using king's staff allow you to tame monsters and wolfs
More info will be posted later
Download:
I Already said at title that i not made it
Permissions:
Since The original creator(Rotten194) is not active,too bad,it cannot blame with me
you can make spotlights,mod reviews with this mod,but you cannot restribute YATC 3 without the permissions(PM Me if you want to post this mod at another place.)
Q&A:
Q: you will make with MCreator?,because more things is made with it
A:No,its my first mod without mcreator
Q:Make it now
A:Eclipse Luna hate me at my laptop,i will only make at night or tomorrow
Click my Dragons or Click my Pokemons(http://pokefarm.com/zc?quickbuy=GNn|JD You can buy 100ZC for me)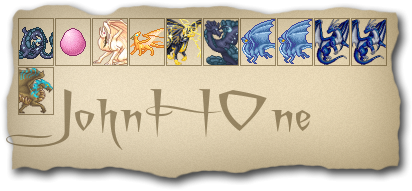 Try my maps
Hug me!


and Meet the Roleplay Characters!
John
Young John
Informations about the Characters is at the profile!