DeutscherMiner99
Tree Puncher
Join Date:

1/16/2012

Posts:

20

Location:

Germany

Minecraft:

Emosewaj

Member Details
The Dirt Mod!
-
Dirt is not useless!
This Mod adds Dirt Tools and even eatable dirt!
Requires
Forge
Screenshots: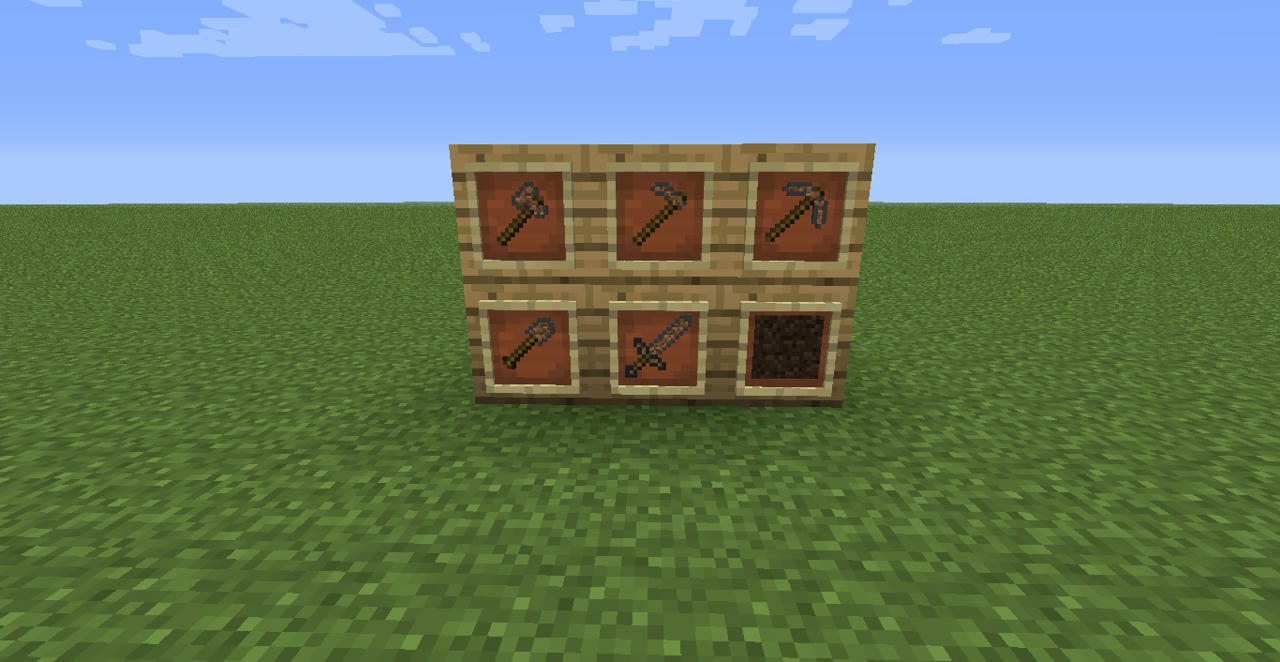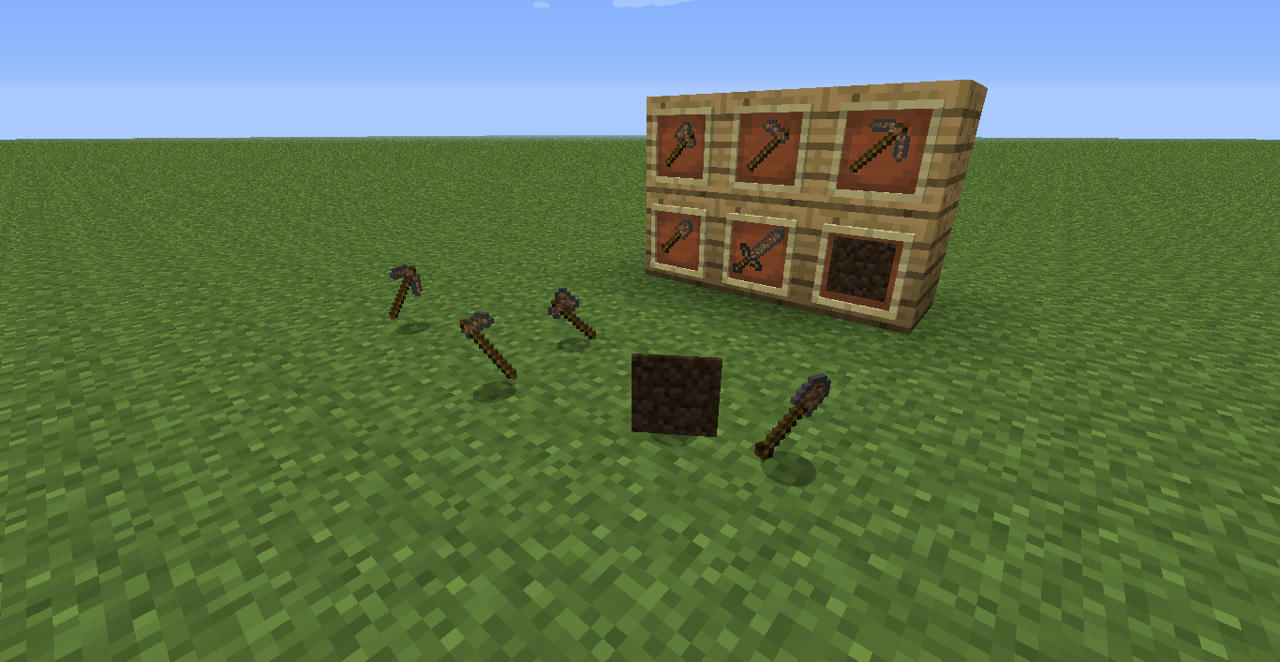 Crafting:
Refined Dirt
Dirt Shovel
Dirt Hoe
Dirt Pickaxe [1.7.2 version]
Dirt Axe
Dirt Sword
Dirt Multitool
Cooked Dirt [only in 1.6.2 version]
Downloads:
The Dirt Mod [1.7.2] 15.06. Fix
Adfly
Direct
The Dirt Mod [1.7.2]
Adfly
Direct
The Dirt Mod [1.6.2]
Adfly
Direct
The download for the version you'd like to have isn't here? Message me or post in this thread and i'll do it.
Please note: I'll only update this mod upon request, so please let me know that you'd like to have a more recent version.
Please use the Adfly link, if you want to support me. Thanks
Installation Guide:
Windows:
1. Download and install Minecraft
Forge
for the version you wish to play on
2. Download The Dirt Mod for the same version
3. Press Windows Key+R and type "%appdata%" (without ")
4. Open .minecraft and go to "mods". If that folder doesn't exist, create it.
5. Put the .zip file into the "mods" folder
NOTE: Make sure you have installed Forge
before
The Dirt Mod
Mac OS X:
Because i do not own a mac, i can't tell you how to install this mod on Mac OS X
Try to install it like Windows. I take no responsibility for a broken game!
Videos:
There are no videos for this mod.Maybe you make the first?
To-Do-List:
Add Armor
Redo Textures
Make better Cooked Dirt Texture
Find out how to install on Mac OS X and Linux
Dirt Mob (Dirt Creeper Maybe?)
Changelog:
+ Added
- Removed
* Fixed
# Other
15.06.2014
* Fixed another name bug
# Reverted to the old crafting recipes
# Refined Dirt is now a decorative Block

I should probably stop coding at 5 AM
07.06.2014
# Updated to 1.7.2
+ Refined Dirt added
+ Refined Dirt Structure added, please send me a screenshot, if you find one, thanks!
+ Dirt Multitool added
- Removed Cooked Dirt for now as it screws up the whole code.
* Bug with the Iron Hoe fixed, there was a texture named IronHoe.png which was the dirt hoe.
01.08.2013
+ Mod created
+ Dirt Pickaxe added
+ Dirt Axe added
+ Dirt Hoe added
+ Dirt Shovel added
+ Dirt Sword added
+ Cooked Dirt added