sparroha
Curse Premium

Redstone Miner
Location:

Camp Pendleton

Join Date:

9/12/2011

Posts:

616

Minecraft:

sparroha

Member Details
For information about this mod please visit the wiki.
Transitional Assistance Wiki
http://mineta.wikia.com
Sparr's Mods
http://adf.ly/KHfW1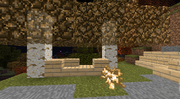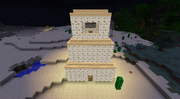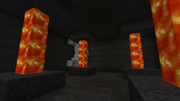 Old versions on the wiki
-Adds Cobalt, Titanium, and Magmanite tools and armor
-Adds Rod of Thunder (smite), Rod of Inferno (range weapon), Rod of Singularity (silk touch mining toy).
-Adds Labyrinth (maze like dungeon with creeper, skeleton, spider, and witch spawners)
-Adds Glow Wood trees (can drop glowstone dust from leaves)
-Adds Titanium Glass (obsidian strength), Glow Glass (see through glowstone), Anti-UV Glass (seamless glass, reduces light level)
-Adds a lockable strongbox for storage
-and more
This mod is currently being use on 3 FTB servers as well as my own personal server.
It is currently a tool/armor mod (powerful end game) with some nifty tools and toys to play with. Some fancy world gen and decorative blocks as well as challenging dungeons have been implemented. Please take a look at the wiki if you have questions. I will do my best to keep it updated and detailed.
LEGAL:
see wiki for legal stuff and permissions info