Darkness_Dude
Stone Miner
Location:

Theo

Join Date:

6/2/2012

Posts:

92

Minecraft:

desertmoongw

Member Details
Hello Minecraftians, today I have a mod for you based off a very famous youtuber, PewDiePie!
This mod requires ModLoader.
Table o' contents
Additions
FAQ
Installation
Pictures
Videos
Download
Changelog
Plans
Known Bugs
Credits
Legal Stuff
Additions (What this mod adds)
In V0.1 this mod adds 5 of the bros from PewDiePie:
Mr. Chair
Mr. Chair has half a heart of health and right now does not do anything other then wonder around, he has a chance to drop himself, or sometimes even 2 of himself, he is crafted like this: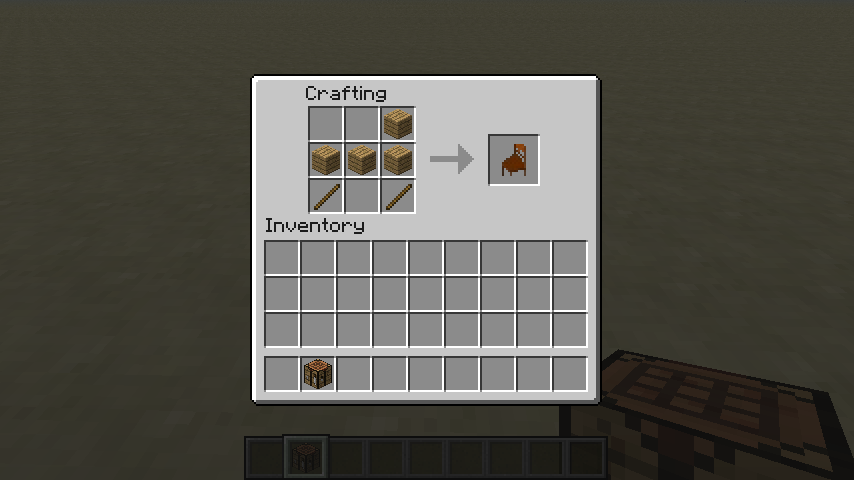 Gold/Clay Edition Stephano
Gold and Clay Edition Stephano are the same sep' for texture, crafting recipe, and health. Stephano once you craft him and place him on the ground, you can right click him again to pick him up, both of them will attack all mobs and barrels. Gold edition is almost invincible with over 1 Million health, while clay stephano has 100 Health, they are crafted like this: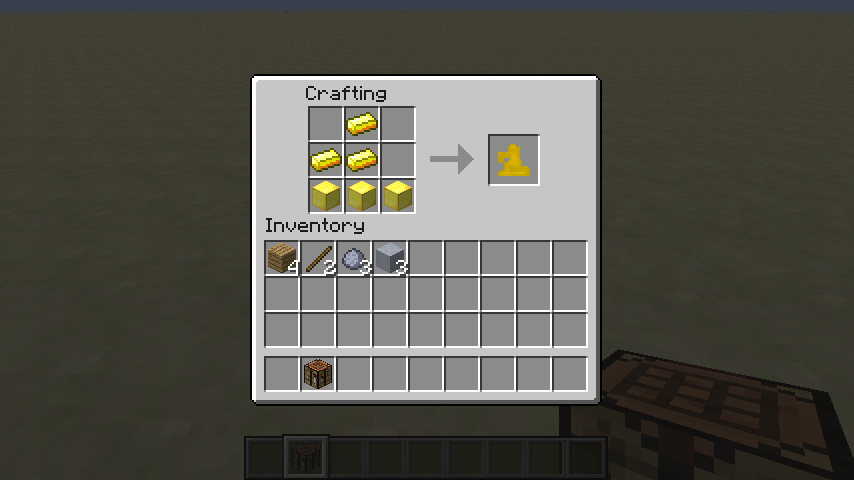 BARRELS
The goddamn barrels have 10 hearts of health (same as a zombie) and currently there is no way for them to appear in-game without use of cheats or creative mode, the barrles will try to kill you, stephano, Mr. Chair, just everyone. They have no crafting recipe either.
Jeremy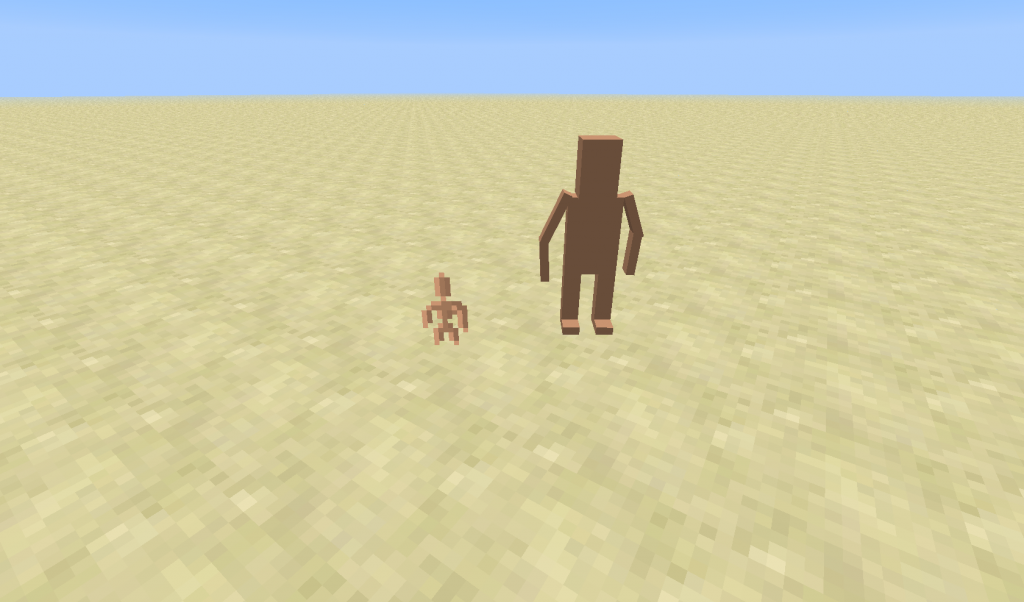 Jeremy is a creature that when you spawn him will kill everything that is an animal (for demonic sacrifices of course). He is crafted like dis: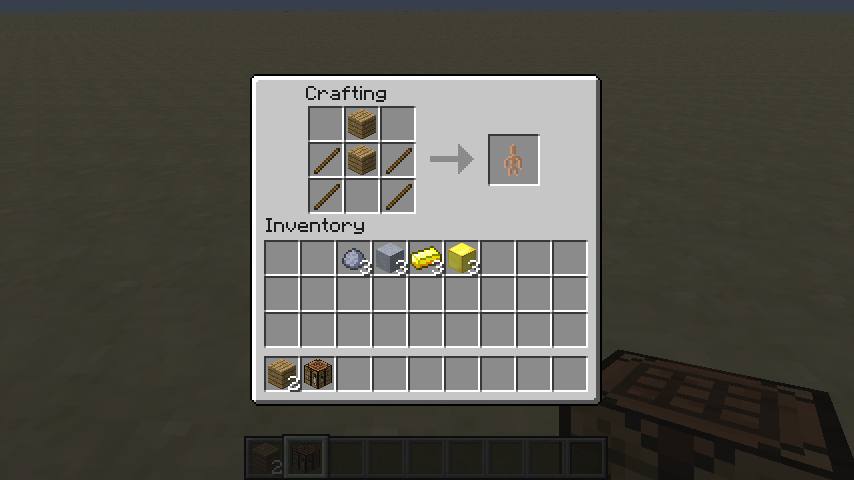 FAQ

Q: My game crashed! What do I do?
A: You post a comment with the crash report and say exactly what you did to install it

Q: Can I make a Texture/Model for you?
A: I'm not sure if you've noticed but all of the textures and models I made suck =P So if you want to help out and make one, that would be great!

Q: Will you make a forge version?
A: After the full release I hope to be able to make a Forge version.

Q: How often will you update this mod?
A: Every Monday I will post a new update

Q: I want to make a Mod Review for your mod, can I?
A: Go ahead! Just make sure you tell me in the comments or via PM

Q: Will you add [INSERT SOMETHING TO ADD HERE]?
A: If it is not PewDiePie related, I will not, if it is another youtuber, I will not, if it does not follow the theme of PewDiePies BROS, I will not. If it does, maybe (I will not add Skully)

Q: Why does your mod suck?
A: Cause it's V0.2

Q: Is there somewhere where I can contact you?
A: I'm sorry but no, the only way you can contact me is via commenting and PM

Q: What will be added next?
A: You'll have to wait and see

Q: Can I repost this mod on a different website?
A: Absolutely not, I do not care if you are trying to help this mod get big or whatever, do not repost this anywhere without my written permission and giving me a link to where you are going to post it.

Q: I want to help you out but I do not know how to code, make textures, or model, what can I do to help?
A: You can always give feedback, make videos, create cool lookin pictures/signatures, things like that

Installation

1. Install ModLoader
2. Download the PewDiePie Mod
3. Go to your minecraft.jar
4. Drag all of the files from the PewDiePie Mod into the minecraft.jar
5. Go to saves
6. Select all of the files in save
7. Make a new folder anywhere on your computer (Not in the .minecraft)
8. Open that folder
9. Copy all of the saves
10. Paste them into the new folder
11. Start minecraft and enjoy

Pictures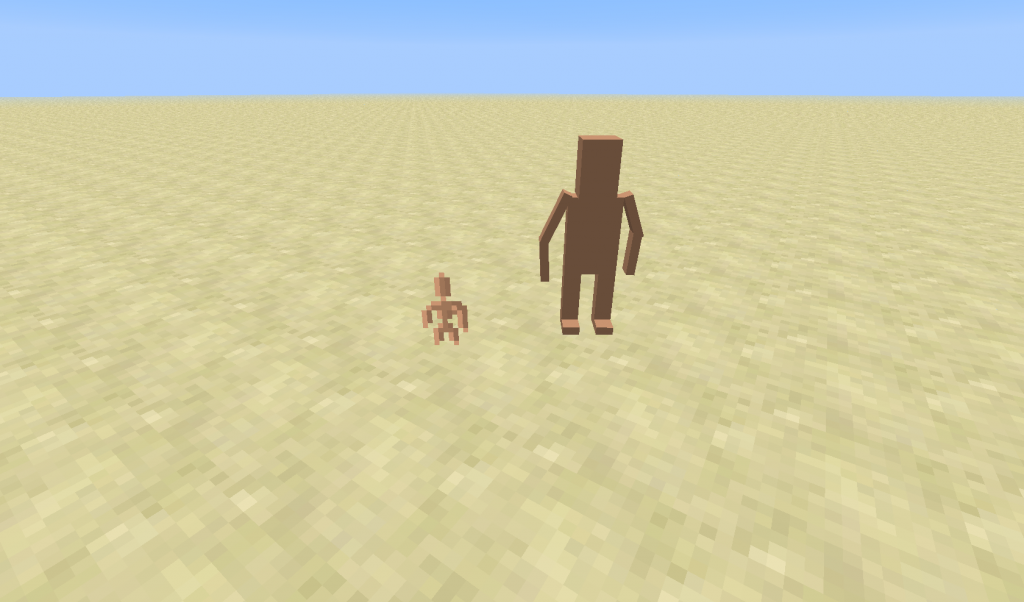 Videos
Downloads
V0.2 For Minecraft 1.4.4
V0.1 For Minecraft 1.4.2
Changelog

V0.2 Insignificant update - Updated to Minecraft 1.4.4, Barrels now spawn naturally on easy or higher difficulty, a bit of code towards the Untrusted Statues
V0.1 Initial release - Adds Jeremy, Stephano, Mr. Chair, and Barrels

Plans

Make Mr. Chair ridable
Better textures and models for everything
Untrusted Statues
Martin
The Bro
Piggeh
Jennifer
Teleport Naked Guys
Vespa
Pipé
Make Jeremy only move when your not looking

Known Bugs

When joining an already made world that had a gold stephano, the gold stephano will dissappear (if it was a mob)
All attacking mobs added in this mod sometimes do not attack, but simply push other mobs
Stephano can not swim

Credits

Item Textures - Rin (My sister =3)
Everything else - Me (Darkness_Dude AKA Des)
Model Making Software - Techne

Legal Stuff
TERMS AND CONDITIONS
0. USED TERMS
MOD - modification, plugin, a piece of software that interfaces with the Minecraft client to extend, add, change or remove original capabilities.
MOJANG - Mojang AB
OWNER - , Original author(s) of the MOD. Under the copyright terms accepted when purchasing Minecraft (
http://www.minecraft.net/copyright.jsp
) the OWNER has full rights over their MOD despite use of MOJANG code.
USER - End user of the mod, person installing the mod.
1. LIABILITY
THIS MOD IS PROVIDED 'AS IS' WITH NO WARRANTIES, IMPLIED OR OTHERWISE. THE OWNER OF THIS MOD TAKES NO RESPONSIBILITY FOR ANY DAMAGES INCURRED FROM THE USE OF THIS MOD. THIS MOD ALTERS FUNDAMENTAL PARTS OF THE MINECRAFT GAME, PARTS OF MINECRAFT MAY NOT WORK WITH THIS MOD INSTALLED. ALL DAMAGES CAUSED FROM THE USE OR MISUSE OF THIS MOD FALL ON THE USER.
2. USE
Use of this MOD to be installed, manually or automatically, is given to the USER without restriction.
3. REDISTRIBUTION
This MOD may only be distributed where uploaded, mirrored, or otherwise linked to by the OWNER solely. All mirrors of this mod must have advance written permission from the OWNER. ANY attempts to make money off of this MOD (selling, selling modified versions, adfly, sharecash, etc.) are STRICTLY FORBIDDEN, and the OWNER may claim damages or take other action to rectify the situation.
4. DERIVATIVE WORKS/MODIFICATION
This mod is provided freely and may be decompiled and modified for private use, either with a decompiler or a bytecode editor. Public distribution of modified versions of this MOD require advance written permission of the OWNER and may be subject to certain terms.