Iamshortman
Redstone Miner
Join Date:

12/16/2011

Posts:

582

Minecraft:

iamshortman

Member Details
Github repo is here:
https://github.com/Iamshortman/GridCraft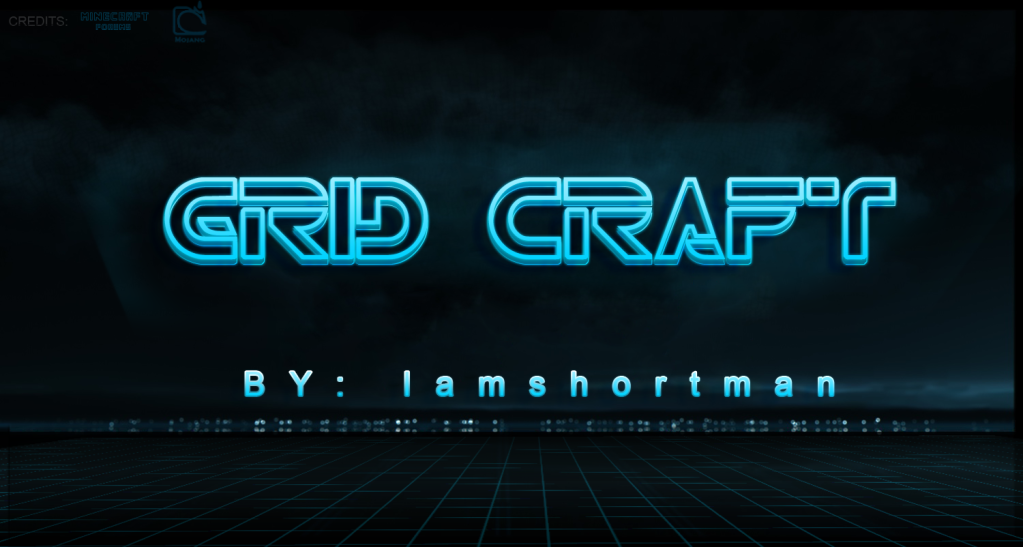 Image thanks to bi3l

This mod will add the world of Tron (Both new and old) to the game. it will add many different types of Vehicles, Tools, Armor, Mobs and worlds to the game. The vehicles will be many that you have seen in the movies and TV show, It will include Light Cycles(new and old), light Jets, light tanks, and more. The Weapons will be many from the movies and more. The Armor will have many different colors in both new and old that will all change the color of the Vehicles that you use. There will be many Programs that you shall have to fight on the grid and some to help you take back the grid from Clu. The worlds will be the new and old grid, In the new system you will spawn in Tron City and there will be many things you can do including competing in the Grid Games to ultimately face Rinzler, or you could Leave the city to make a home in the Outlands where you can find sources of energy(ores) to make more Vehicles, Tools, Armor, and even Programs to help fight your battles. In the Old System you will be able to fight the Master Control Program for control of the grid. The Old System will be more of a Adventure map then a new world to explore.
The Grid
So i have some progress of what the grid its self will look like.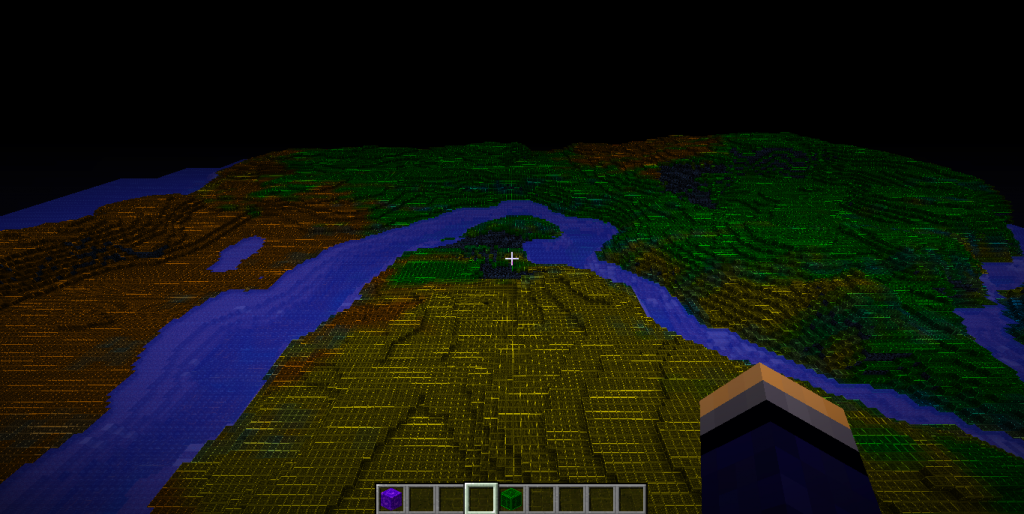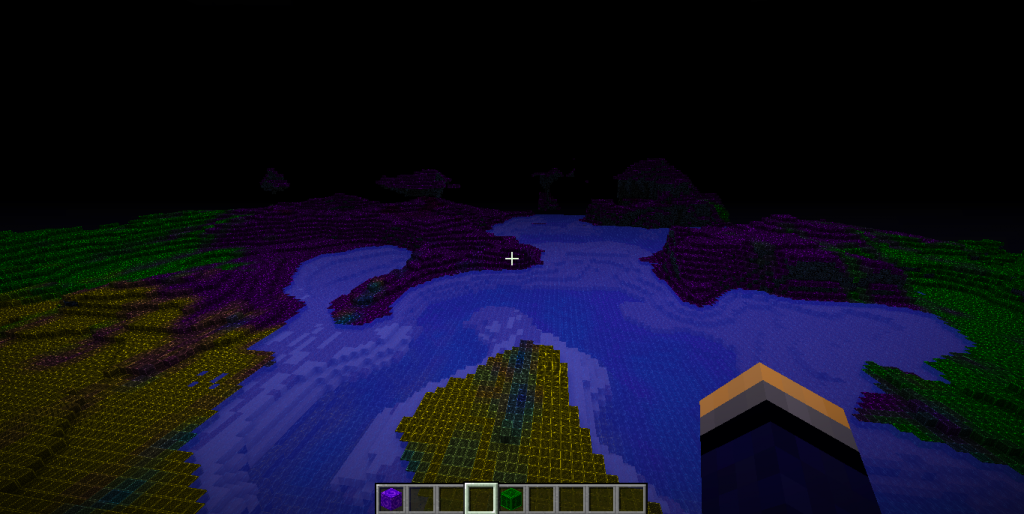 the world Generation is actually the same as the over-world. for example here is where i spawn in the over-world.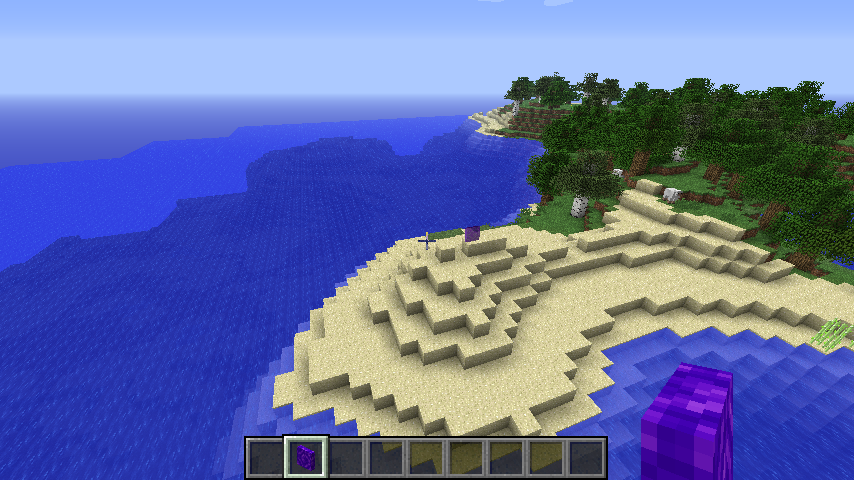 And now if i move to the grid heres what it looks like
Trees and such need to be added but that will come later.
Beta V0.1
ChangeLog
V0.1
Uses FORGE and RENDER PLAYER API
-Added light Jets/Cycles.
-Colored lines on Jets and Cycles glow.
-7 diffrent colors and batons for each.
-Both have a effect when spawning.
	 -"R" is used to exit vehicles. can be config from controls menu.
	 -Both are temporary entity and will despawn when exit or leave world.
	 -Both driven from mouse and forward/backwards minecraft keys("W" and "s")
	 -Light Jet has twin guns when you right click.
	 -Light Jet must fall 6 blocks before it is fully created. if it hits the ground before then it despawns
	 -Player Must not be on ground to spawn Light Jet.
-Added Code Revisison Table(has no function yet).
-Config File added so all item ids can be changed.
-Added Superman Mode config, disables rendering of the light jet client side so player looks like he is flying.
How to Install
Install
latest forge for 1.4.7
Install
Render Player API
drop gridcraft zip into mods folder
Download
GridCraft V0.1
http://www.mediafire...q2xusu7fx4df4hw
IN THE EVENT THAT THE MOD CRASHES POST THE CRASH LOG ALONG WITH WHAT MODS/STUFF YOU HAVE INSTALLED. I HAVE NO WAY OF HELPING IF YOU DON'T.
light jet spawning effect!!!!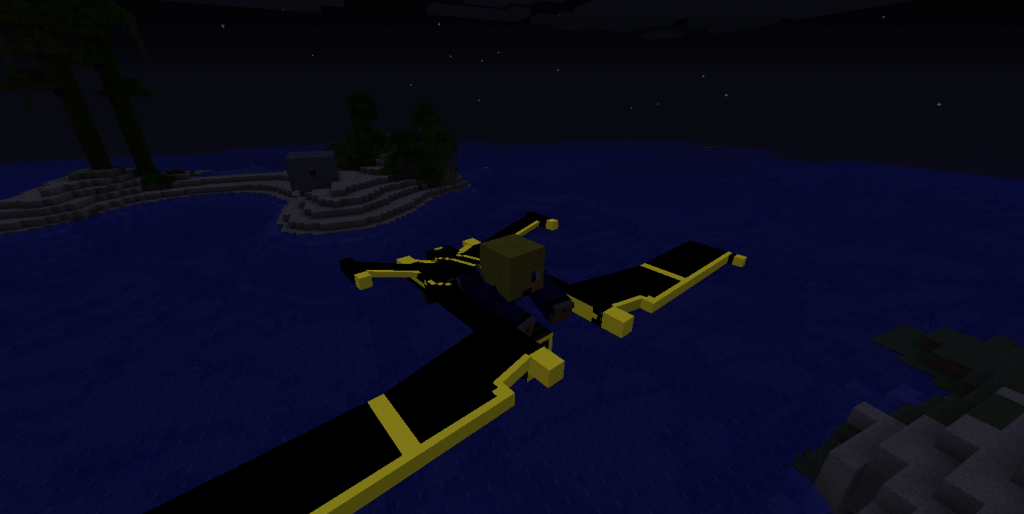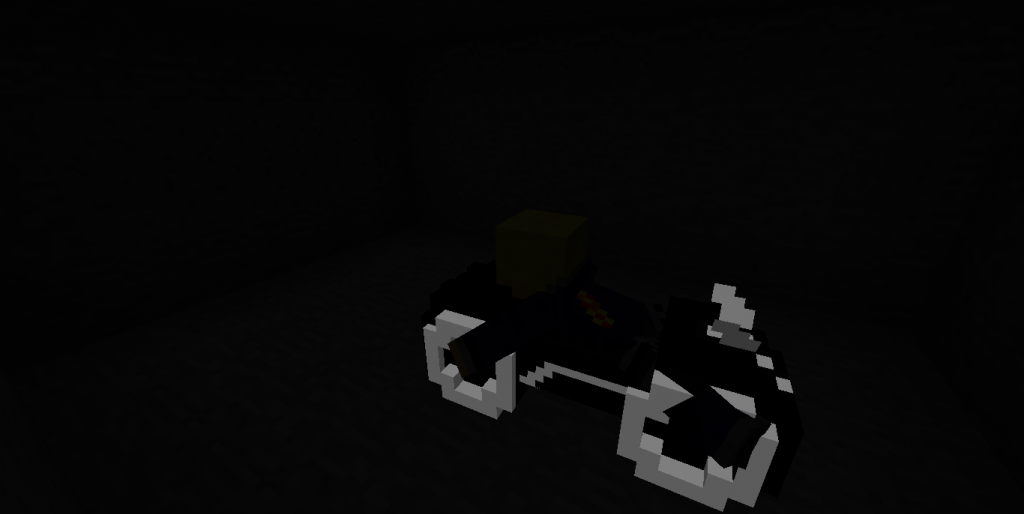 "Well...... Thats a design flaw" - Me