Yazspike
Iron Miner
Location:

Barossa Valley Sa

Join Date:

4/13/2012

Posts:

322

Minecraft:

Yazspike

Member Details

Who is sick of boring old mining if thats your problem this is this mod is for you new ores new mining tools mines,shafts,machines,miner workers and so much more! You might think its a ore mod well its not its bringing the true mining to minecraft.Please note this is a gigantic project and will take time to update please be patient and enjoy the release of this mod.
What it adds
[1.3.2]0.3!!1

All in previous release but some copper,carving table fix and lots of config changes NOTE:This update took a long time because of this mods main coder viper who has been experimenting and had to rewrite the whole mod also the update slowed because our mod had lots of behind the scene problems.
Downloads
Changelog:
added:
+ForestryAPI (nothing started on yet)
+CodeViperCoreAPI
+Multiplayer support (drop the zip into the mods folder after installing minecraft forge)
+some work on copper
Changed:
+Config
+Carving table gui texture(worls properly now)
Removed:
- IC2 API (waiting for 1.3.2 version of IC2)
- IC2 Support
Fixed:
+Carving table gui
+all carving table bugs
+World gen bugs(still not to my liking)
Crafting recipes(Still same as before except copper isnt ready for screenshots
[1.2.5]0.1!!!

Adds ruby,topaz and sapphire ore to the the game you can create weapons and armor with the cut gems.Once you mine the ore you will get a uncut ruby,sapphire or topaz ,create a carving table and a carving knife and then cut the gem it works like the furnace.The carving knife goes in the bottom and uncut gem in top.
Crafting recipes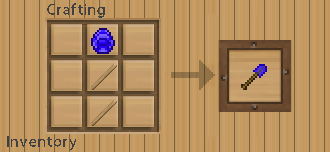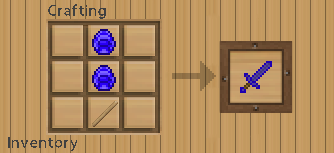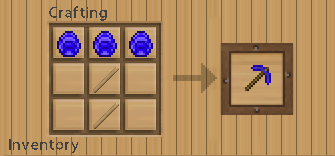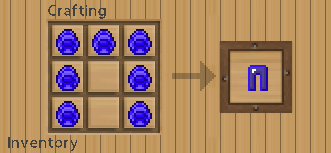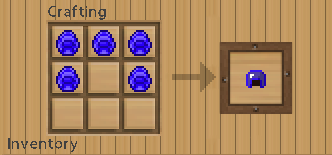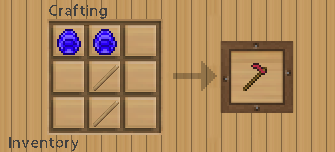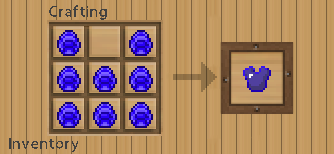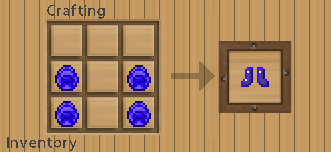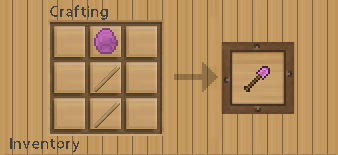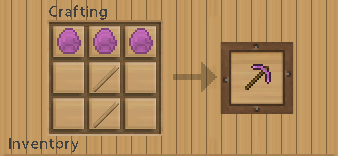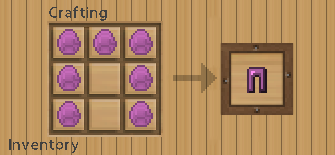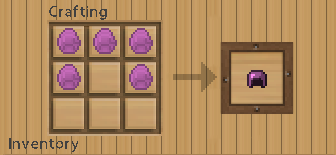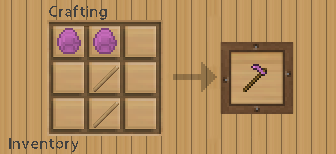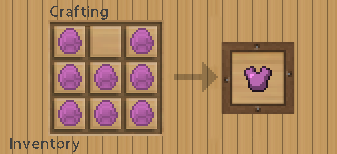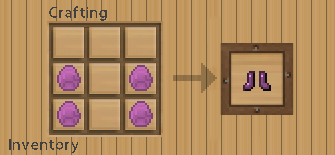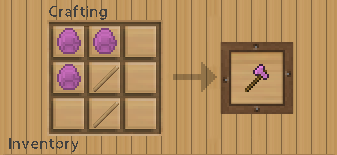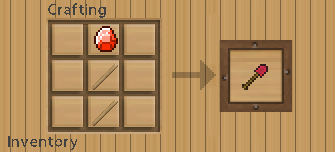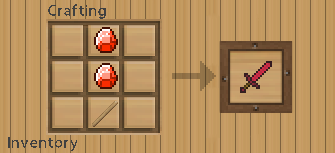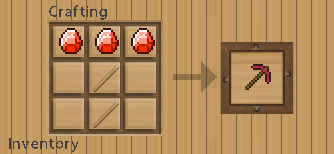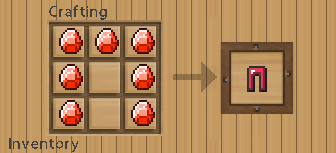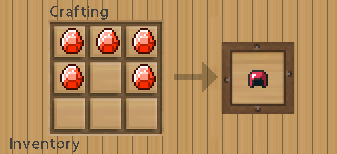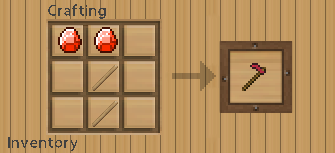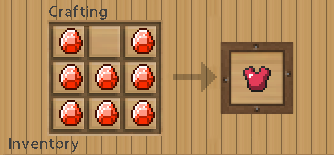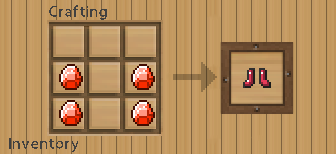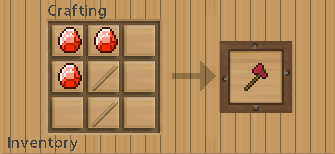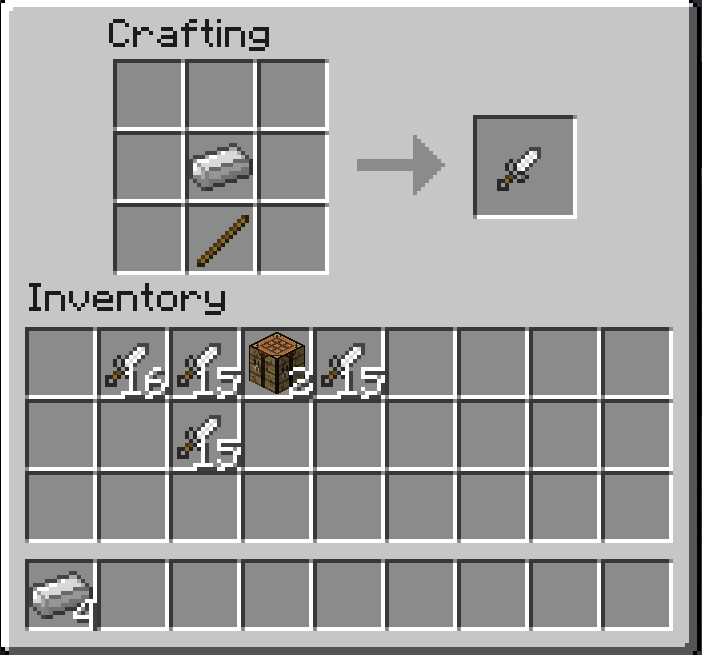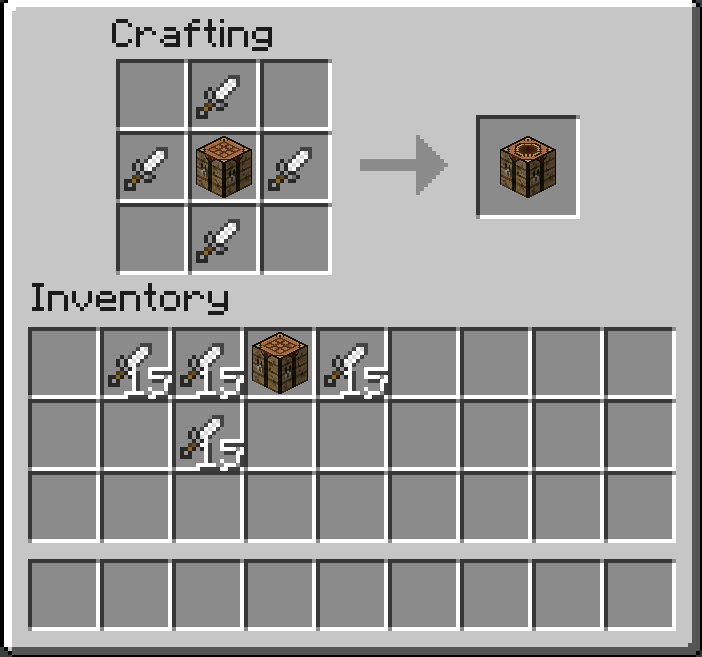 Bugs
Topaz uncut gem is sometimes called topaz ore
Changelog
No new updates yet
Download and instructions
HOW TO INSTALL:
1. Install Minecraft Forge
2. Extract both folders
3. Put the file from the folder called jar in to your minecraft.jar
4. Put the mineplus.jar file in to your mods folder (if you do not have one run minecraft once and Forge will create one)
5.Run minecraft and enjoy
YOU MUST USE MINECRAFT FORGE VERSION 3.2.5.125 WITHOUT INSTALLING MODLOADER OR IT WILL NOT WORK, VISIT http://www.minecraft.../topic,5.0.html and download the latest build
Download milestones

10
Screenshots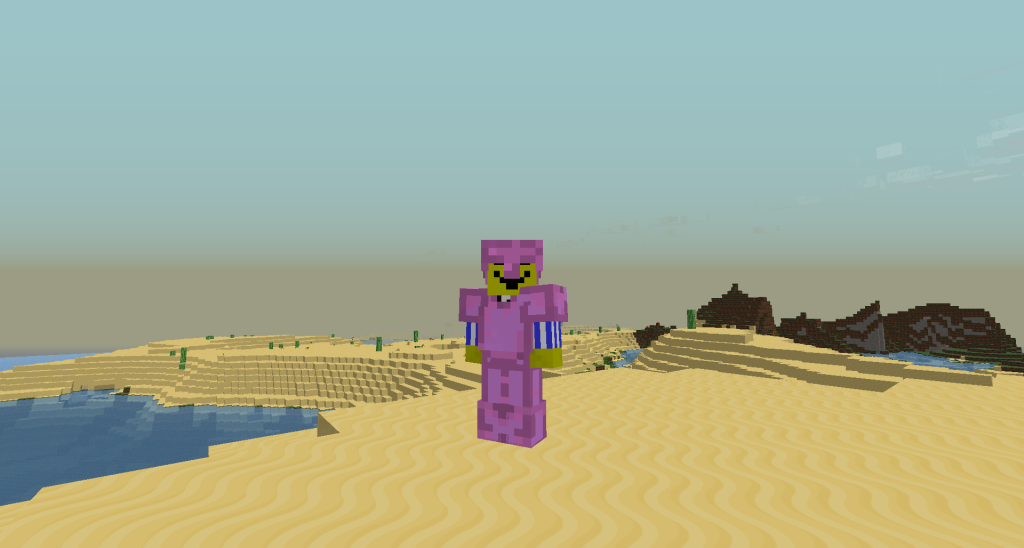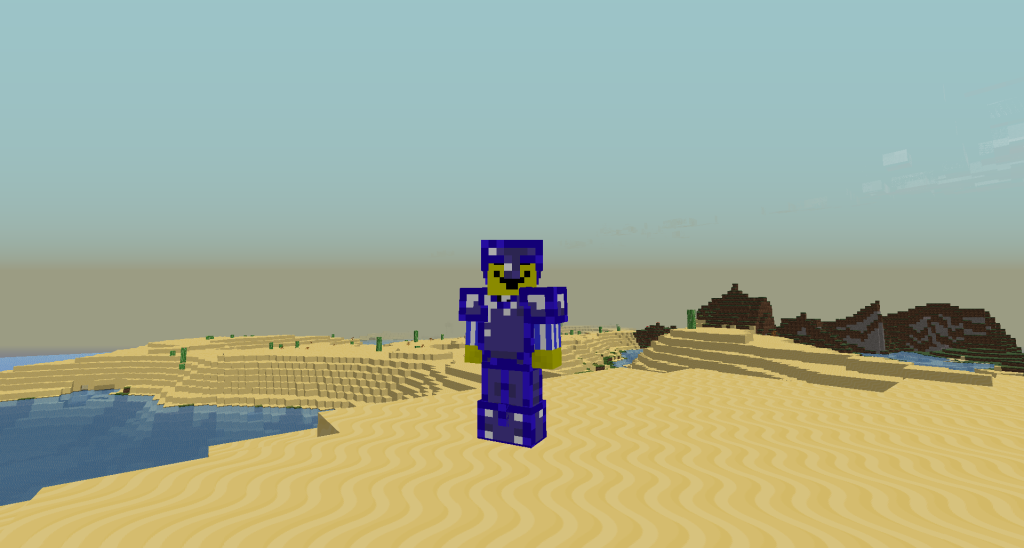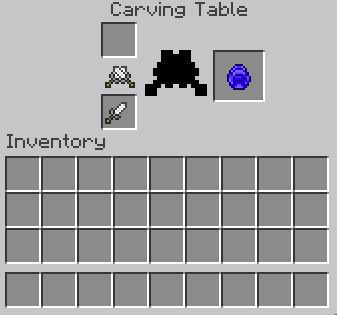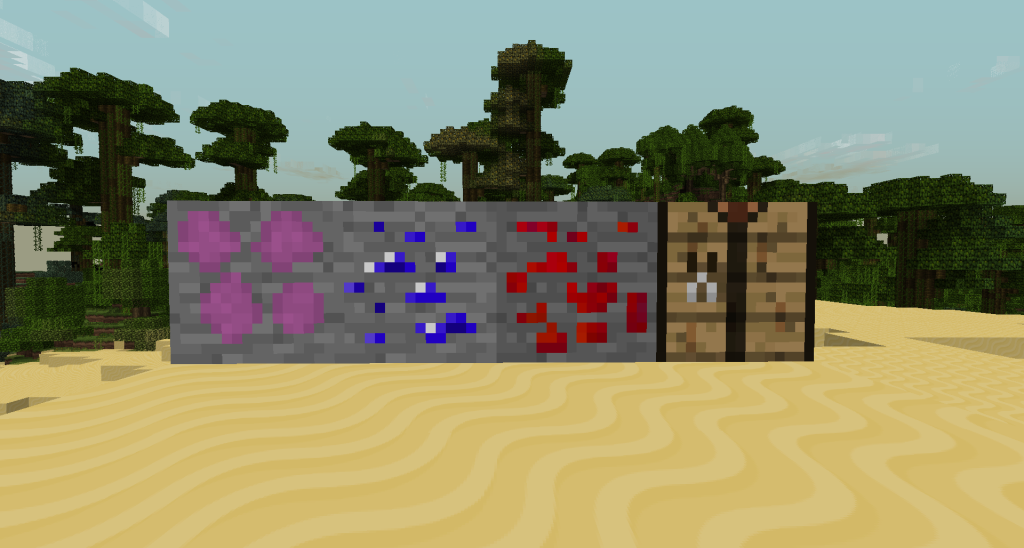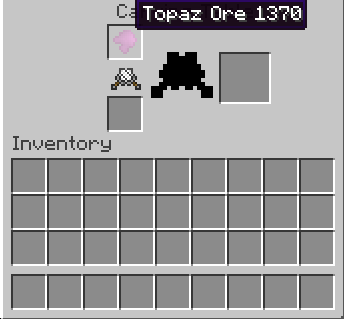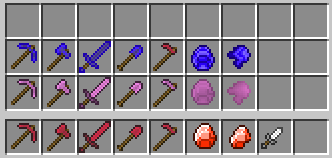 IC2 addon for version 0.1 only

Download link and instructions
After installing the mod version 0.1 drag this into the mods folder and woola its downloaded.

Milestones
Screenshots

Crystals and needle blades
Introducing crystals (no pics yet) new items that spawn in caves that look like long grass except spawn underground.Can create tools,armour (not all can make both) and introducing a new weapon
the Needle Blade

Amethyst Version
Jewellery
New items like rings,necklaces and amulets.These items will give you special abilities or advantages eg:immune to explosions,shoot fireball.
Carving table
used to carve the gems to make the tools and special decorative blocks
N
ew mobs including deadly crystal creatures and some human miners which you can kill to get their treasure.Maybe a Ultra rare crystal dragon as a boss if we get experienced modelers and coders.
Mining Professions
Once you choose your profession you can get a book to enchant your tools to increase what their used for according to your profession eg:if you choose gem cutter you will get a book that makes your carving knife last longer and you can make decoration blocks once youve chose a proffesion you cant change it would be excellent if we could get coders who can do this.
Mines with minecart tracks with lots of epic and hidden treasure
maybe we could put boss in there.
Mineshaft most mineshafts have lots of iron to mine bu there will be more types to make it realistic.
Dwarf hole with dwarves in it that drink beer and have cool treasure they are common but are pretty small biomes.

Contents That are being worked on at the moment
Mobs
--
Crystal Wolf
Currently drops diamond.Has no walking animation yet.
Walking Rock
it is a little rock with a little crystal on his back.He will drop cobblestone and have a 20% chance of dropping a ruby.spawns underground
Crystal spider
Same as bove except higher chance of dropping a ruby
Crystal beast
a powerful beast which comes in many colours (ruby,diamond,sapphire,emerald)and ultra rare nuclear crystal beast which drops 10 uranium 100% it will kind of look like this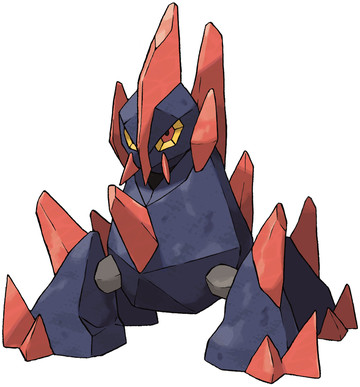 Miners:
Miner

normal miner that will drop his treasure if you kill him
Damaged Miner

a miner that has been hurt and will drop only a little bit of treasure if you kill him
----------------------------------------------------------------------------------------------------------------------------------
Team and people who helped.
Yazspike Manager and a bit of everything
Jstorey97(in june he will help)


nniicckk123 helped with topaz,amethyst and tanzanite.
WaR_x_Hazard working on sapphire
165your4 Texturer
Crazy Leen Awesome texturer check out his work
If you Want To help just leave a comment with details you think
I need to know
Ores
Grannite
Desert rose
Amber
Red= not started
Blue= complete
green= working on
Vehicles?
(Maybe it requires difficult coding
Electrical appliances

Copper wire
Aliminium wire
Both Work like redstone except can do a little bit more than redstone...
Uranium Bombs(Nuclear bomb)
Nuclear Power plants (requires uranium to power)
The Nuclear power plant can generate electricity but if it gets too much power it could explode...Electric Furnace
Signatures
you may create your own or use these
*more to come

Terms and conditions
TERMS AND CONDITIONS
0. USED TERMS
MOD - modification, plugin, a piece of software that interfaces with the Minecraft client to extend, add, change or remove original capabilities.
MOJANG - Mojang AB
OWNER - , Original author(s) of the MOD. Under the copyright terms accepted when purchasing Minecraft (
http://www.minecraft.net/copyright.jsp
) the OWNER has full rights over their MOD despite use of MOJANG code.
USER - End user of the mod, person installing the mod.
1. LIABILITY
THIS MOD IS PROVIDED 'AS IS' WITH NO WARRANTIES, IMPLIED OR OTHERWISE. THE OWNER OF THIS MOD (Yazspike) TAKES NO RESPONSIBILITY FOR ANY DAMAGES INCURRED FROM THE USE OF THIS MOD. THIS MOD ALTERS FUNDAMENTAL PARTS OF THE MINECRAFT GAME, PARTS OF MINECRAFT MAY NOT WORK WITH THIS MOD INSTALLED. ALL DAMAGES CAUSED FROM THE USE OR MISUSE OF THIS MOD FALL ON THE USER.
2. USE
Use of this MOD to be installed, manually or automatically, is given to the USER without restriction.
3. REDISTRIBUTION
This MOD may only be distributed where uploaded, mirrored, or otherwise linked to by the OWNER solely. All mirrors of this mod must have advance written permission from the OWNER. ANY attempts to make money off of this MOD (selling, selling modified versions, adfly, sharecash, etc.) are STRICTLY FORBIDDEN, and the OWNER may claim damages or take other action to rectify the situation.
4. DERIVATIVE WORKS/MODIFICATION
This mod is provided freely and may be decompiled and modified for private use, either with a decompiler or a bytecode editor. Public distribution of modified versions of this MOD require advance written permission of the OWNER and may be subject to certain terms
Mods I Support i support lots of mods
Please check out this farming mod by giving it a comment,like or even a suggestion

http://www.minecraftforum.net/topic/1160301-13203project-mine-not-an-ore-mod-need-coders/