BenniixD
Void Walker
Join Date:

5/5/2011

Posts:

1,441

Minecraft:

Glefro

Member Details
DO NOT POST HERE, THIS MOD IS DISCONTINUED
For Anyone people viewing this topic, This mod will add chao's. If you have played Sonic adventure 2 battle or Sonic DX Directors cut, You may or may not know what a chao is.
A Chao is a cute little blue human like creature.
There are 3 types of chao's, Hero, Regular, and Dark. They will vary on the fruits that you give them,
There are 5 i guess you could say Classes of chao, Swimming, Power, Running, Flying and Stamina.
This mod will add Chao's, Eggs, Fruits, and a brand new dimension. I have just recently started developement and i could use help, If you are a good Texturer, or a good Coder please pm me.
PROGRESS : Done
In Progress
Not Started
Chao Dimension
The Chao
Chao Eggs
Fruits
The ability to make them dark or light
The Ability to get older/younger
Small Animals
Note: I may or may not finish this mod, But i will try my best, I do need people that know how to mod too.
And i could also use a banner if anyone wants to make one!
The chao model
Lots of updates
Now with textures!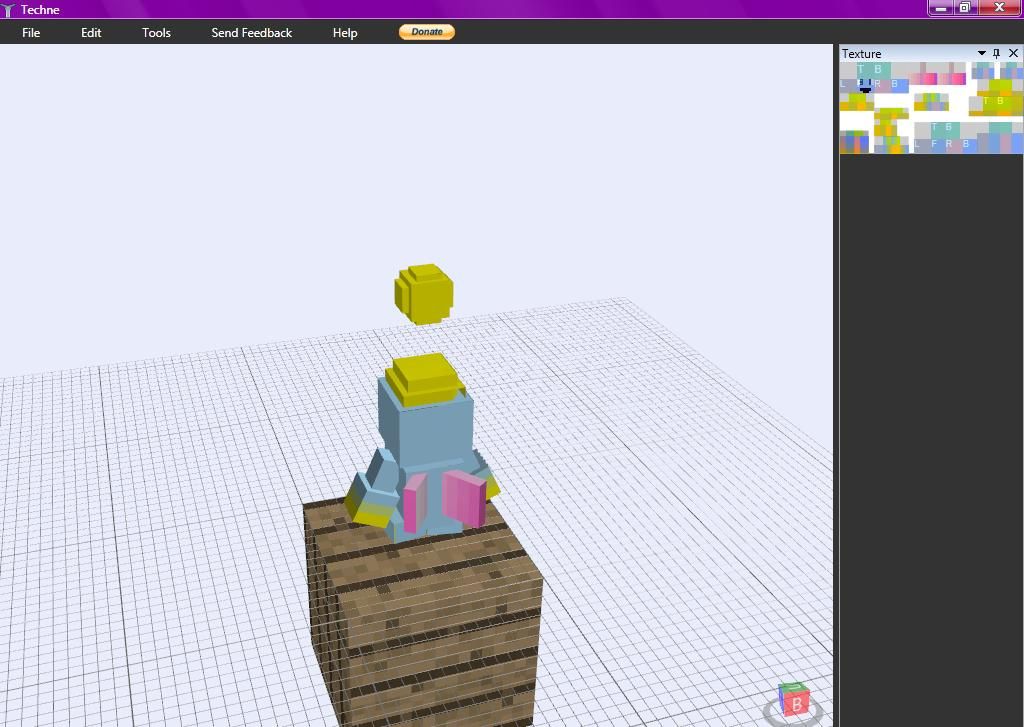 Developers : BenniixD
Current Coders : BenniixD, Blobthebob
Current Modelers : BenniixD
Current Texturers : xCrYpTiCzz
All Chao and Chao idea belongs to SEGA.
If you wish to support this mod, Put this into your Signature!
Thanks to RattMannforever for making this!
[URL=http://www.minecraftforum.net/topic/772880-wip-chaocraft/][IMG]http://img543.imageshack.us/img543/8832/chaocraftsig3.png[/IMG][/URL]
When life gives you lemons, Throw them on the ground and go make apple juice instead.