RANKSHANK
Redstone Miner
Join Date:

6/20/2011

Posts:

635

Minecraft:

RANKSHANK

Member Details
This is the first version of my first mod, and at this point only expands on the pumpkin based recipes.
The purpose of this mod is to expand the flora in Minecraft, to the point where it will have actual densely forested areas. The expansion of flora in game will also mean there will be a need for the usage (recipes) with the new blocks. I will try to update regularly and will take suggestions.
Requires ModLoader
Version 0.1
This adds usage for pumpkins other than glorified space consuming torches!
">Pumpkin Pie!!!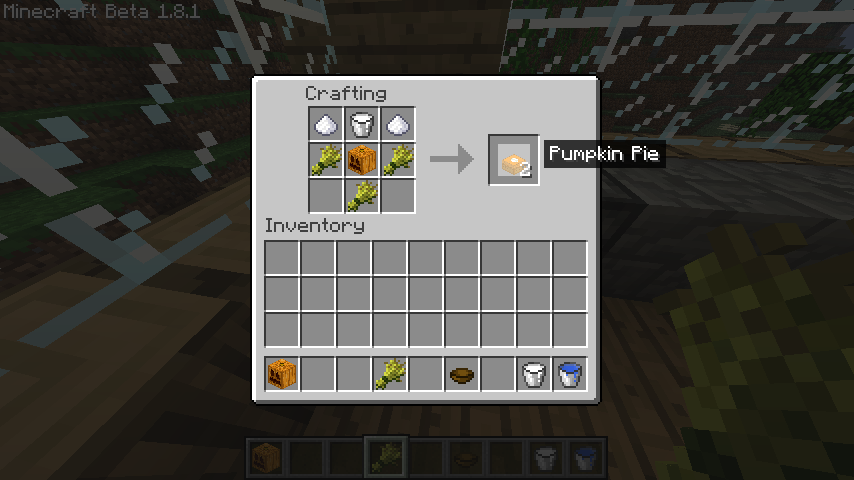 ">Pumpkin soup!!!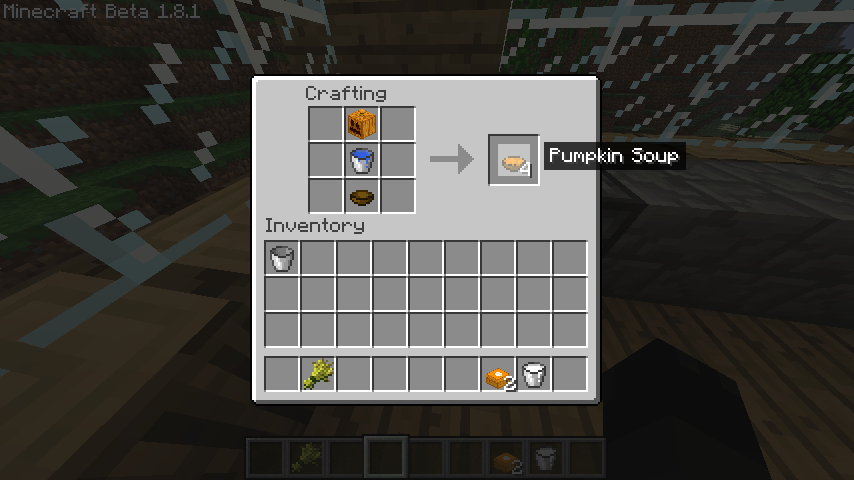 Recover Pumpkin Seeds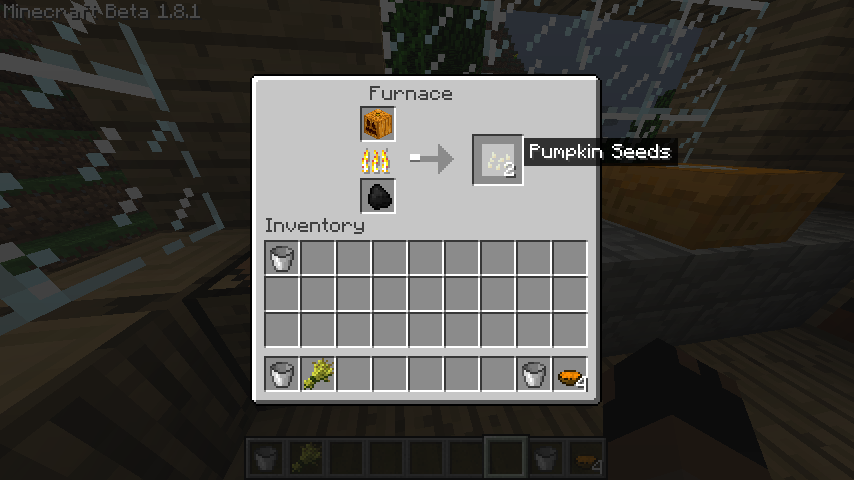 After 1 pumpkin has been processed in the furnace, the seed output is going to be set from two to one- prevents abuse of the system.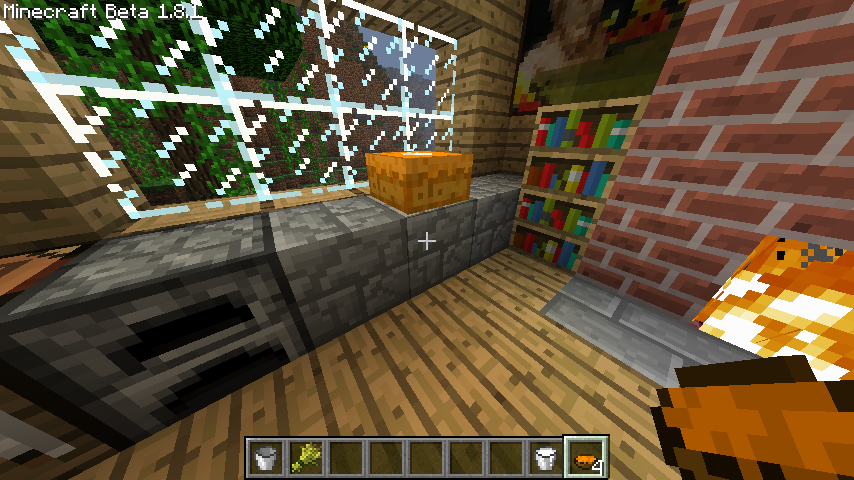 Download:
FloraCraft
ModLoader
Install:
1)copy files for modloader into minecraft.jar
2)delete folder META-INF in minecraft.jar
3)copy files from Floracraft.zip into minecraft.jar
4)enjoy
Note: I am going to be moving hte mod into the forge api for compatability and increased sprite space
(1 crop takes ~9 slots from other mods)