Crysta_Elf
Zombie Killer
Join Date:

7/11/2010

Posts:

171

Member Details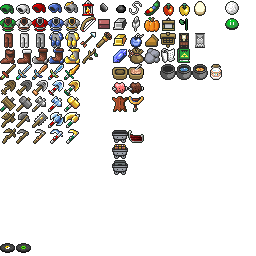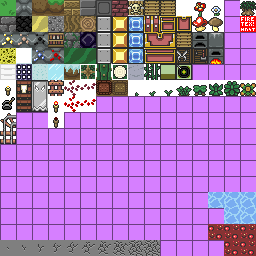 I decided sometime yesterday morning I would post this tonight, so this is what i've been using. I've been updating it slowly as I go along, making use of good ideas and sprites and so on (like the deku stick).
The swords were made based off of the concept art for them when I found out about it.. the order isn't quite accurate, but the Master Sword looks so much nicer for the diamond one. My choice for the phonograph probably seems a bit odd (and a bit retro), but I was copying the one in Minish Cap since it was the one I could think of with the best full view of it (didn't even think of Guru-guru's one in OoT)... I just can't add the crank to one side since it'd be mirrored on all of them. Also I tried a bunch of different textures, but in the end I never could find one that worked better for gravel.
I was planning on looking into the growing plants next, since a few of them haven't sat right with me since I put them in. Also, I've yet to be able to find anything that really works for leather...