Nerolucien
Coal Miner
Join Date:

7/6/2010

Posts:

132

Member Details
Hello everyone, I'm just going to share what has mostly been a personal minecraft modding project -- changing everything in minecraft to Zelda related things.
Feel free to post any suggestions, requests, comments, and criticism.

8/03
More sounds!
- Dirt
- Cows
- Re-added the hurt sounds
- New pickup sound
Minor tweaks to the items!
Megaupload
link containing the terrain, item, ui changes, and player armour
http://www.megaupload.com/?d=KIFHNVCJ
Updated 07/23
Added the Fierce Diety Link armour for Diamond.
First download this program by Zuriki
viewtopic.php?f=25&t=18762&p=339899#p339651
Then download this file full of sounds
http://www.megaupload.com/?d=NFV5KD5L
Unzip the sounds into the /pack/ folder of Zuriki's program.
It should read as [...]\MCSS\packs\Zelda sounds\
Follow the instructions in Zuriki's readme file and enjoy!
- - - - - - - - - - - - - - - - - - - - - - - - - - - - - - - - - - - - - - - - - - - - - - - - -
terrain.png
Creative terrain.png
gui/items.png
gui/Container.png
gui/crafting.png
gui/inventory.png
gui/furnace.png
gui/gui.png
gui/icons.png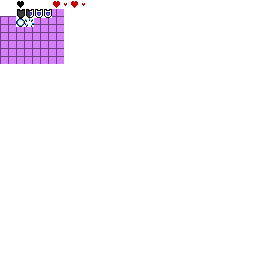 item/cart.png

item/boat.png
mob/skeleton.png
art/kz.png
Enjoy

Recommended Packs
Majora's Moon by delta7890 -
viewtopic.php?f=25&t=16962&p=302841#p302841
ReDead Reskin of the Zombie by Wild8900 -
viewtopic.php?f=25&t=17328&p=312572#p312572
Zelda Player Armour pack -
viewtopic.php?f=25&t=17784
Elf's modified Tileset
Elf's modified Items