ivuul
Diamond Miner
Join Date:

12/8/2012

Posts:

869

Minecraft:

KooplissKoopa

Xbox:

Who needs one

Member Details
This is a mod idea for mainly the addition of some decorations for dungeon building, pretty much all of these ideas came from the game "Ultima Online"
I've been designing dungeons in minecraft for quite a while now and there has always been a few things that i've always desperately needed certain decorations for them, so hopefully there is a bored modder out there who'd be interesting in trying to do this mod!
Feel Free to suggest or include other decorations that fit the theme of dungeons!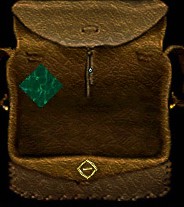 The Marshy Block (Block with that weird green texture, perhaps slightly animated to be wavy?) would essentially be as tall as a grass path and would make watery noises as the player walks on it, purely decorative.
.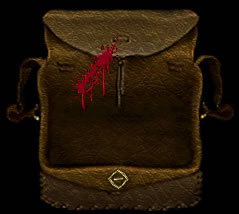 Blood Splatter block, perhaps have multiple puddle types and the ability to place them on walls and the floor?
.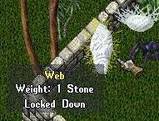 The Spider Egg Cocoon and Cocooned human blocks would essentially be just that. one is an egg shaped spider web cocoon thing while the other one would be two blocks tall and look vaguely human-ish.
.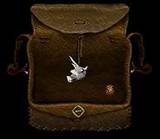 Demon Skull, essentially just a skeleton skull with a snout and horns, perhaps it could also be wearable on a players head?
.

The Mummy would essentially be a block that takes up 2 blocks of space, similar to a bed. perhaps a standing version can also be made?
.

Larger mushrooms are essentially maybe around 2 blocks tall or 3 as well. more of less purely just larger than normal but not giant mushroom blocks.
.




Gravestone blocks, perhaps you can write messages on them like signs too?
.

Glowing Crystals, a nice big lightsource, can be places on ceiling and walls too.
.

Small Boulder Block
.

Ankh block. right click on it to gain an effect that allows you to revive after death once.
.

Skull Pile.
.

Fallen Branch
.

Iron Maiden, this block can be entered. there should be a second type of iron maiden with a hole in it, entering this iron maiden would make you drop from the hole so you can set up secret passages.
.

Ore Cart block.
.

Rotten body parts/corpses
.

Battle Standard.
.
Candelabra and Tall Candelabra: Some neat lightsources to make those spooky dungeon halls spookier!
.
Pentagram/Stone Abattoir: Some decorative Demonic symbols/altars for the more hellish dungeon. the pentagram should/could be about the size of a carpet, while the stone abattoir could be about the size of a slab.
.
Chained Skeleton: (Comes in mutliple types! alternatively, type number 1 might just be good if you only want to make one.
.
coffin: What crypt or undead themed dungeon would be complete without a coffin or 10?
Last edited by
ivuul
: Dec 2, 2018