Afatsum_the_Dwarf
Gold Miner
Join Date:

2/28/2011

Posts:

298

Member Details
I know what most of modders thought at one point: "Damn, 2 dimensional sprites are boring, I wish I could use 3-D visuals for normal items too". I have a request and an idea tı change that.
If someone could allow Minecraft to read .kvx or .vox formatted files, user-made texture packs would become more alive, making blocks that don't have a perfect square shape (such as brewing stand or cauldron) would become easier and we could make very cool-looking projectiles. If you are interested in this project, you can check
http://advsys.net/ken/download.htm
for the Slab6 voxel editing program. Here are some seperate examples converted from Doom :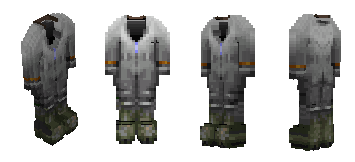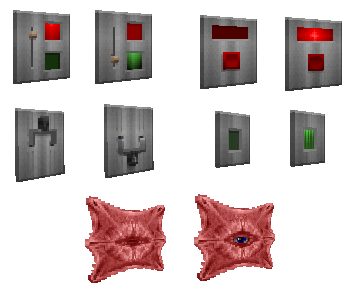 Like what you see? Go to
http://www.teamhellspawn.com/voxels.htm
for more voxels and leave a like to this thread so others can see it.
I don't judge people by their usernames, grammar or comments.
I judge them by their avatars.