Intuition
Coal Miner
Location:

CHECK OUT COMPUTERCRAFT AND SNOW

Join Date:

4/7/2011

Posts:

162

Member Details
We are not inactive. We just need more applications,
What, we can't compare to omnicraft and others? We are on the edge! And what if it is the next big thing, huh? We strive to survive.
We work together, and we update, update, update.
Nuff said. Now's the time to make this happen. Let us code and release before the MineCraft iOS and android release, and we can hit big.
This document is Copyright ©2011 and ComputerCraft is the intellectual property of the author. Only Minecraftforum.net and is able to host any of Intuition material without Intuition's consent. It may not be placed on any web site or otherwise distributed publicly without advance written permission. If you mirror this mod page or anything Intuition made on any other site, Intuition may express angst at you in the form of a lawsuit.
(I'm out on a limb here. I found out some random ArcadePreHack forum hosting this page, so I directed them to this page and they backed off.)
CHECK THE VIDEO OUT BY CLICKING THE PIC!!!
I know there's this crazy weird distortion, but the video won't be that way. I promise.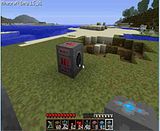 http://s1213.photobucket.com/albums/cc473/GamerChild/?action=view¤t=LaserDemo.mp4
The direct link if you want it.
The video kinda covers the HAMS, and features a new addition, the Lazer. In the video, the Lazer is a block , but we will work on other textures as we can.
Also check out the textures and screenshots in the screenshots section.
Interested? Then read this post, and if you are hooked, contribute by helping us out!
So, what makes ComputerCraft so special from all the other [REQ]s and [IDEA]s?
Simple.
With our innovative ideas from a board of advisaries, exceptional display of our artists' talen in our artwork, and first-class modding from our modders, it's the quality that makes us different.
With those combined, we hope to bring you machines, cables, electricity, and a whole new aspect of MC into the game.
Just let the Team tell you.
Trust me. This is some sweet stuff we've got going on right now.
[COMUTERCRAFT]
SCREENSHOTS(UPDATED)!!!
We got more screenshots. Check these out:

Yeyy! Plastic cables!
Shocking! Iron cables!
Becuase sheep are afraid of cloth cables...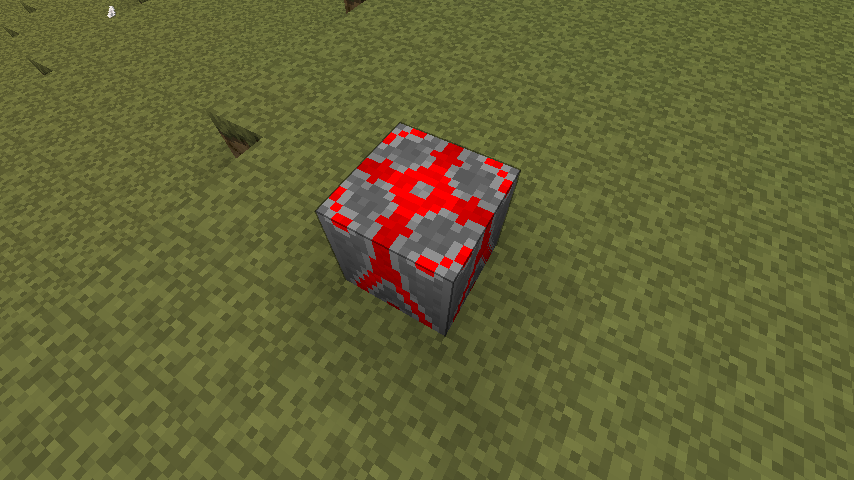 The PIKT from various angles. Enjoy!
The Laser in action...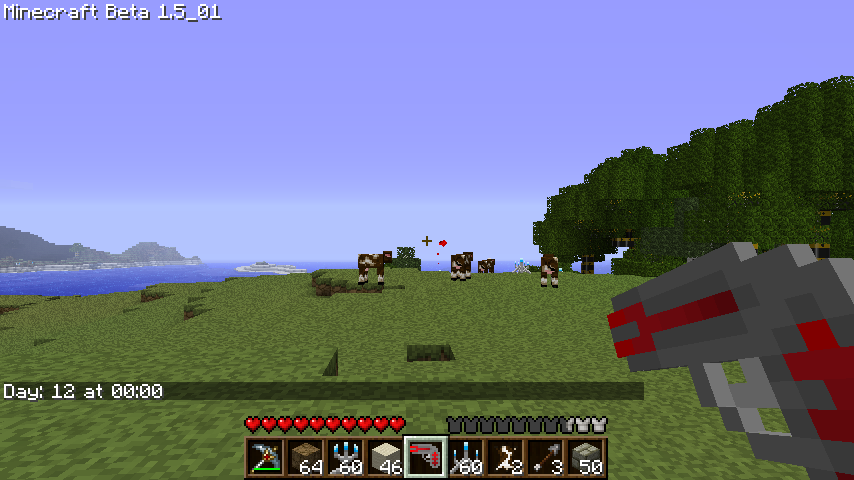 Another Laser screenshot...
The texture for the Lazer Gun!!!

The texture for the laser block! (You'll see it in action in the video.)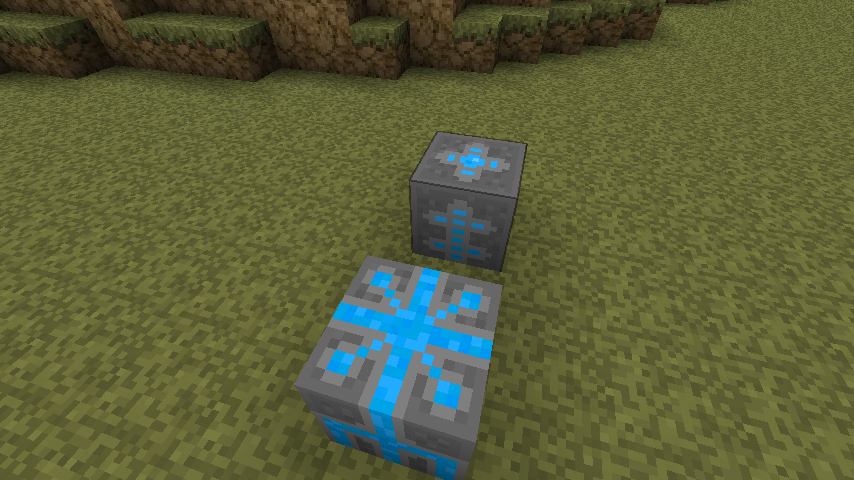 HAMS cubes!!!!
LTR concept here...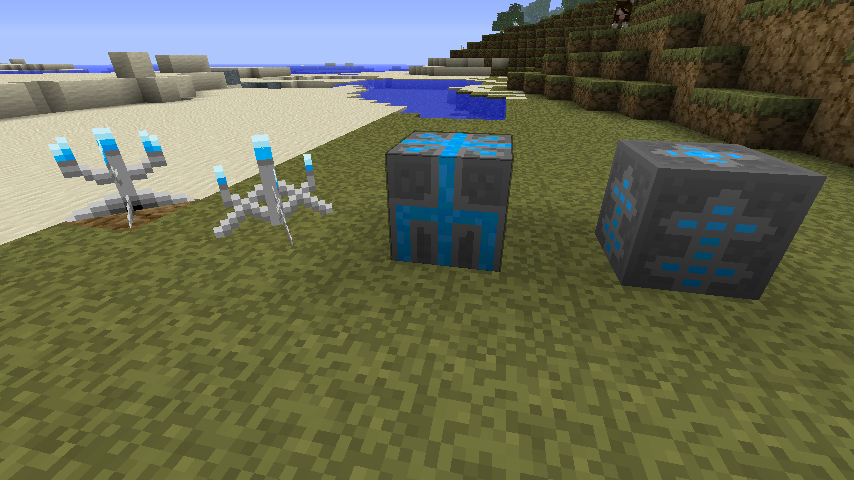 LTR and HAMS together.
More LTR and HAMS.
From another angle!
One of the HAMS textures.

The other HAMS texture.
First LTR design.
Second LTR concept.
The Battery!!!

Battery skin.
Texture for the Water Wheel (Water Mill).
OMG! It's CyberNotch!!! (spoiler)
Background texture.
PIKT texture.
Thanks to BustyBoy for these screenshots.
NEWS!
We are currently looking for
ARTISTS, CODERS, AND IDEA-GIVERS
! We need
YOU
to help us, and please
DO APPLY TODAY
!
Epic
new updates:
MORE SCREENSHOTS AND A VIDEO!!!!
Lazers!
Hose!
We are currently looking for ideas for the world inside the computer! Join us in our discussion!
And please welcome the newest member on our team!
joshua_123j (basic modder/idea giver)
Featuring Prowne, the modder that brought you Lightbulbs, Elemental Blocks, and Smoothstone Stays Smoothstone!
prowne (executive modder)
And TLitten, the artist that wowed us for his amazing work on Prowne's mods!
TLitten (executive artist)
Official Banners! We got a new one!
[url=http://www.minecraftforum.net/viewtopic.php?f=1033&t=279376][img]http://img863.imageshack.us/img863/8561/computercraft.png[/img][/url]
Thanks to moklon for this!
[url=http://www.minecraftforum.net/viewtopic.php?f=1033&t=279376][img]http://dl.dropbox.com/u/11805522/mods/computercraft.png[/img][/url]
Prowne made this for you guys! Many thanks!
[url=http://www.minecraftforum.net/viewtopic.php?f=1033&p=4017264][img]http://img191.imageshack.us/img191/6128/computahcraft.png[/img][/url]
Moklon made more for us!
Here's the URL to this thread. Put this in your sigs too.
http://www.minecraftforum.net/viewtopic.php?f=1033&t=279376
Want to join the team? Give me (Intuition) a PM and the job you are applying for!
Working for us has benefits. You gain experience in art and modding, you can share your ideas with the world, and you can have fun with us while working on ComputerCraft!
Join my team today.
READ EVERYTHING IN THIS POST!
Read these ideas, and give me a response or
or at least something.
Any help would be appreciated. This is a free mod, so modders won't be paid. However, you will be greatly remembered and you will be in the credits. We need to build on this idea, so we need idea-givers. We also need a
ton
of modders.
PM me if you would like to work with us. People who apply in this topic will not be accepted.
POST IN THE TOPIS IF YOU HAVE TO! APPLY HERE~!
INTRODUCTION:
ComputerCraft is a world where everything has to do with electronics. You can construct microwaves, build your own TV, construct complex circuits with Semi-Conductors, and combine those together to make machinery.
ComputerCraft is an idea accepted by many. However, it needs more work. If you would like to join our advisary/modder board, please do so. This is a non-profit mod, just for fun, so join us today! PM me for further inquiries please!
Constuctive criticism would be preferred.
AVAILABLE RESOURCES FOR ALL OF COMPUTER CRAFT:
= Plastic
Used in casings
:smile.gif: = LED
Used as a display screen
=Sensor
Much like a laser-sensor. When passes through two of these mounted on walls, activated redstone circuit.
CRAFTING FOR COMPUTER:
SEMICONDUCTOR
:smile.gif:
= Redstone
Makes Semi-Conductor
ADVANCED CIRCUIT
Makes Advanced Circuit
LED
BASIC CHIP
Used for Basic Eletronics
ADVANCED CHIP
For more complex electronics
POWER INTERNAL KEEPING TRANSMITTER (PIKT)
Used as a power source
The microwave has been replaced with the EMH.
HOW STUFF WORKS AND NEW DEVICES:
First, we need power.
will represent power. Machines and electronics need power. But how do we get
?
We produce power using REDSTONE!
We make this thingy here called Power Transmission Converter (PTC)
[]
You put redstone in, and you get power.
But the PTC requires power too, so how do you get power in another way to power the PTC?
Simply make a coal clump using 4 coal, and use it to smelt redstone in the furnace. The sheer heat will turn redstone into power.
Another device is the Ranial Transmission Rotary Device (RTRD)
= PIKT
The RTRD uses the power of moving water to power the Power Source. Having a waterfall fall right beside the RTRD will power a significant source of power. It requires no other materials, and can be hooked up to the PIKT to supply it with power.
Also new is the Geothermal Multi-Tuitional Producer (GMP)
[]
The GMP takes the power of a block of lava directly below it, and transforms the energy into power. This can then be cabled up to a PIKT to produce energy. The slight inefficiency of lava makes the GMP has a 25% decreased efficiency to regular power.
An update reveals cables. Cables are similar to redstone and transport power, but cannot be destroyed by water, and can go on walls and ceilings.
Iron Cables
Do not touch these cables. It shocks you with a 2 heart damge.
Cloth Cables
These cables do not shock, but is 20% less efficient.
Plastic Cables
These cables are shock-proof and is 100% efficient.
But what the heck do we do with the cables?
We use the Electrical Modulating Heater (EMH)!
The EMH acts like a furnace to smelt and cook stuff. BUT, The EMH is much more productive, improving smelting by an amazing 20% speed and amount! This allows you take great stacks of cobble ans smelt them in SECONDS!
The new Electricaly charged defender fence or ECDF is the newest improvement in spider defence.
[] [] []
Anything that climbs over it takes 5 damage. A spider crawling over this block will be effectively weaken by half of their health. A fence 2 blocks high will kill them.
The Anti-Creeper Protection (ACP) repels creepers very effectively.
(Alcat Edit)
It repels Creepers within a 10-block radius.
The Mob Seeker (MS) will attract all hostile and friendly mobs (except wolves) toward itself within a 25-block radius.
(Alcat Edit)
= Stone Pressure
= Dispenser
The mob will step onto the pressure plate. Can make a useful trap.
We also have water mills!
Instead of using tons of wires, you can just use water for energy. Though it must be connected to a PTC, it doesn't need any wires (besides in crafting) to work. You see, if placed next to water and a PTC, it can power anything needing energy within 50 blocks of the water mill. Very useful for beachfront houses, though it might have less efficiency...
The Solar Collection Unit (SCU) allows the withdrawal of energy from sunlight!
Its simple design allows itself to be placed and hooked up easily! But the sun is not as powerful, so it will be more inefficient. Instead of the 45% Alcat1 has suggested, we propose a 30% decrease inefficiency.
For the 1.5_01 Update, we come to you with the Lighting Turbulosis Roddier (LTR)!
[]
[]
The LTR takes any lightning strike 50 blocks withing the stricken area and turns that raw power into UN-raw power! It is 100% efficient and has no side effects, but being shocked is not our concern...
Next we present to you the Hostile Automatic Mob Shocker, or of course, HAMS for short (hehehe bye bye piggy...)!
[]
[]
The HAMS can be activated by a pressure plate, switch or button and when done so, it will target any mob in a 5 block radius. It will then send a high voltage shock to hit that mob and cause 4 hearts damage. Pigs hit by the HAMS will turn into zombie pigmen. this is not our fault.
Teh BATTERY!
Smelting soul sand give battery acid (
).
The battery can be used to power things. It would have a power gauge and can be recharged.
We have hose/sprinkler useful for farming. Check it out:
Hose
[] [] []
Sprinkler
[]
[]
[]
Pump
]" title="-<->" /> []
]" title="-<->" />
]" title="-<->" /> = Hose
Hoses can be placed like redstone and wires, and when hooked up to a sprinkler, will water all crops in a 5 block radius.
A lazer to melt your enemy's butt off into the Void.
Laser Generator
[]
[]
Creates Laser Generator [>>-i>]
Energy Source
= Remidian Crystal
Casing
[] []
[]
[]
[]
Trigger
[]
[] [] []
Remidian Crystal
First, smelt redstone into redstone crystals.
Put four of those around a diamond in this formation to make a crytal clump.
[]
[]
[]
[]
= Diamond
Put that in the furnace one more time and you got the Remidian Crytal.
Laser Assembly
[>>-i>] [] []
[]
[]
[]
[>>-i>] = Laser Generator
= Energy Source
= Casing
= Trigger
This would form a laser, which uses power.
It causes 7 hearts damage and can 1 hit KO any block under the strenghth of iron.
Of course, it would be an energy consuming monster.
The laser idea would be quite finicky to make, either as an entity (like a shot arrow, only a continual stream) or as a block (which could expand like reeds, only horizontal and much faster. Lasers could also be useful for traps (if they were deadly)
Thanks to PROWNE for this addition.
ANY HELP AT ALL WILL BE GREATLY ACCEPTED!
Please help me develop this!
I will love you forever if you help me, in an non-illegal way, yes.
(And no, I am not gay.)
Our Team! :
Intuition (founder)
[>>-i>] Ghost Hacker (friend; idea-giver)
Alcat1 (executive idea-giver guy)
Jente99 (modder)
prowne (executive modder)
WUNDerDUDe2312 (idea giver/artist)
tycoonier (beginner modder/idea giver)
BustyBoy (artist/idea giver)
william8899 (idea-giver)
moklon (support team artist)
TLitten (executive artist)
baeshra (idea giver)
joshua_123j (basic modder/idea giver)
Inactive Members:
Cirkus (modder)
Sneak Q.Q. (awesome assistant idea-giver guy)
MooMan (artist)
mx650 (idea-giver/featurist)
madcrazydrumma (amateur modder)
DR.Jeckle (on hold artist)
hippie125 (artist/idea giver)
cppdude (modder)