drew6464
Tree Puncher
Location:

USA

Join Date:

12/6/2010

Posts:

15

Minecraft:

drew6464

Xbox:

Grayscale0

PSN:

ffortissimo

Member Details
I have discovered an alternate to going to the Run menu and typing in "%appdata%. There is no doubt that this direction on several mod topics have stumped even the least noobiest of noobs. Someone may have already discovered this and posted it, but I think this will be much easier and deserves some attention.
Instead of coming up to the Run... window, you can simply go to Windows Explorer (the thing you use to browse files.)

1. In the top right corner there is a button saying "Organize."
2. Click it, then "Folder and search options." A window should pop up.
3. Go to the "View" Tab, and under "Advanced Settings," set the option to "Show hidden files, folders, and drives."
4. You now have access to all hidden files on your computer, so don't go around deleting your hard drive or anything...
IF YOU WANT TO GET TO YOUR MINECRAFT FOLDER, GO TO C:>USERS>(username)>AppData>Roaming>.minecraft. You can edit minecraft.jar as well as save files and texture packs here.
NOTE: Still stuck? Email me or something, because obviously I have not clarified it enough.
NOTE 2: If someone would pin this topic, it would be greatly appreciated.
. . .....\',|;\-,.¸ .¸¸ . . . ¸,.,¸.
. . . . ¸,' ¸,. . ¸ `-,"~-~',,.¹-~-._¸,.¸
. . . . ) . '"¨ . .):. .`-,;:.`,';;'¸,.¹¯¸¸,.-
. . .,-' , , , , ,-';:.. . .`-¸;:.`,'--~'`,¯-.,¸_,
. . (. ,•¸,-~'¨|;;;::.. .. . "-,;:/,`,-~-~¬;:;;`"~~":;;
``````````/;;;:;::... ,, ..Unicorns... .,...............;:;;`"~~" "~ "~
. . . . . . . . . \;;::.. . `` .:;;;, . . . . . . . . . .::: . . .,'`"~.,~--"`¨"~""~~"~
. . . . . .¸.-~¬"`,-';:. . ..:;;::... .. .. . .. ... ..:;;. . . .,' . . . .`"*"`¯
. . . . . l':,~-¬`;;:¸.-~¬"```"¬~--~¬, ..:;;¸-'¨¯`\;:.. ./
. ... . . |`|/`",-'¯ . . . . . . . . . . . . .`,.::;;\ . . . `,;:.\
. . . . . .l,/`/,.¸ . . . . . . . . . . . . . . . ).::;;\ . . . .`¸;:`,
. . . . . ./ (-... . . . . . . . . . . . . .¸.-".:,-"' . . . . . \;:./
. . . . . |-~\ . ¨ . . . . . . . . . . .¸-' ¸.-`' . . . . . . . . | /
. . . . . '-"¨ . . . . . . . . . . . . ./¨`/` . . . . . . . . . . / |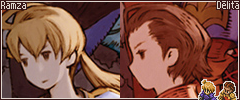 Sword in hand, a warrior clutches stone to breast
In sword etched he his fading memories; in stone, his tempered skill
By sword attested, by stone revealed, their tale can now be told