Mega_Builds_2016
Carpenter
Location:

A Minecraft Village

Join Date:

10/22/2016

Posts:

255

Member Details
I am making a mod that adds a special smelting furnace for the purpose of making it more difficult to smelt metals.
The furnace has no GUI, so in order to retrieve the metal ingot from the furnace, the player must use a set of tongs (an item I am adding in my mod).
What I need help with is getting the ingot to be added to the player's inventory if there is room for it, or dropping it on the floor if there is no more room in the player's inventory. Can I get some help please?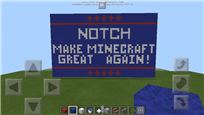 Finds a server that says "No PvP"
*Pushes AFK player off cliff*
Steals Player's Stuff
Admin Can't do anything cause I didn't hit him so "no actual PvP".