Mega_Builds_2016
Carpenter
Location:

A Minecraft Village

Join Date:

10/22/2016

Posts:

255

Member Details
Hi, im trying to make a sawmill. The sawmill has 2 gui slots, one for an input, one for an output. Does anyone know some good tutorials / other information I can use to create this?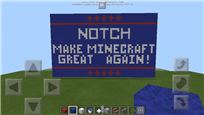 Finds a server that says "No PvP"
*Pushes AFK player off cliff*
Steals Player's Stuff
Admin Can't do anything cause I didn't hit him so "no actual PvP".