vhwastaken
Newly Spawned
Join Date:

1/19/2021

Posts:

3

Member Details
To me, the generic Vanilla+ pack has always been a bit boring.
I always got bored of almost every Vanilla+ pack I'd start, and I'd always find myself wanting more.
So, I pinpointed those problems, made a Vanilla+ pack, and then added as much as I could onto it without taking away from that "Vanilla" feel.
And so, that introduces Enviro.
New mechanics, new mob variations, biomes, cooler villages, etc.
This is an experimental pack and it was made in a short amount of time, please let me know if you encounter any issues here: Issue Tracker
!! FOR THE BEST EXPERIENCE DO NOT TAMPER WITH THE CONFIGURATION FILES (UNLESS YOU KNOW WHAT YOU ARE DOING) !!
!! THIS MODPACK IS STILL EXPERIMENTAL !!
!! 4GB MINIMUM RAM, 6GB RECOMMENDED, 8GB+ FOR BEST PERFORMANCE !!
Temperature System (Cold Sweat)
Locational Damage (FirstAid)
Mob difficulty increase over time (Scaling Mob Difficulty)
Random mob properties (Mobs Properties Randomness)
Better villages (Better Village - Forge)
Realistic villages (MCA: Reborn)
YUNG's Better Caves/Dungeons/Mineshafts/Strongholds/Bridges/Extras
Moon Events (Enhanced Celestials)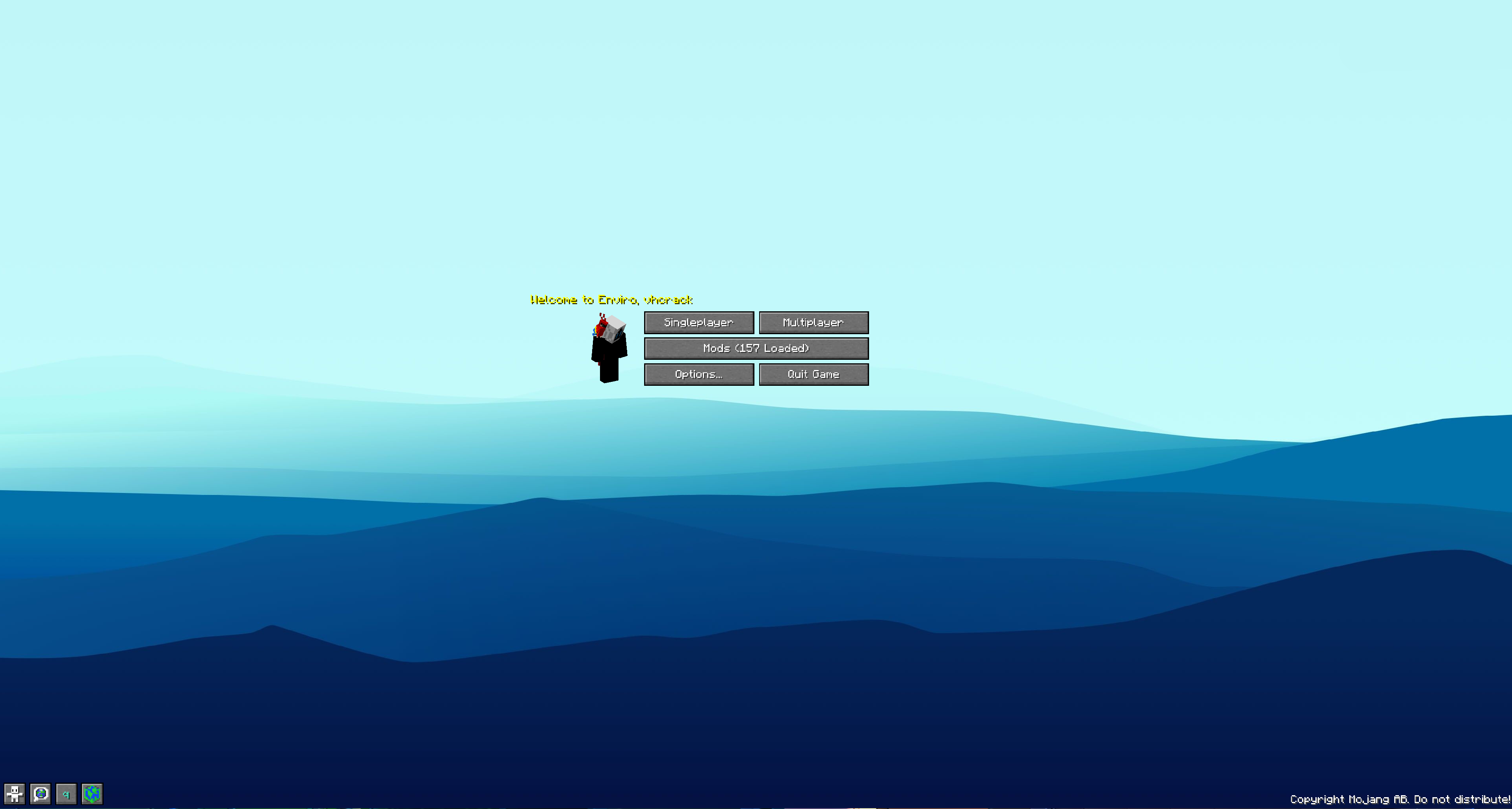 (More photos/videos coming soon.)