jackalope2001
Zombie Killer
Location:

Frostbite Falls, Minnesota

Join Date:

10/2/2014

Posts:

160

Location:

Frostbite Falls, Minnesota

Minecraft:

jackalope2001

Xbox:

jackalope2001

PSN:

Who needs that?!

Member Details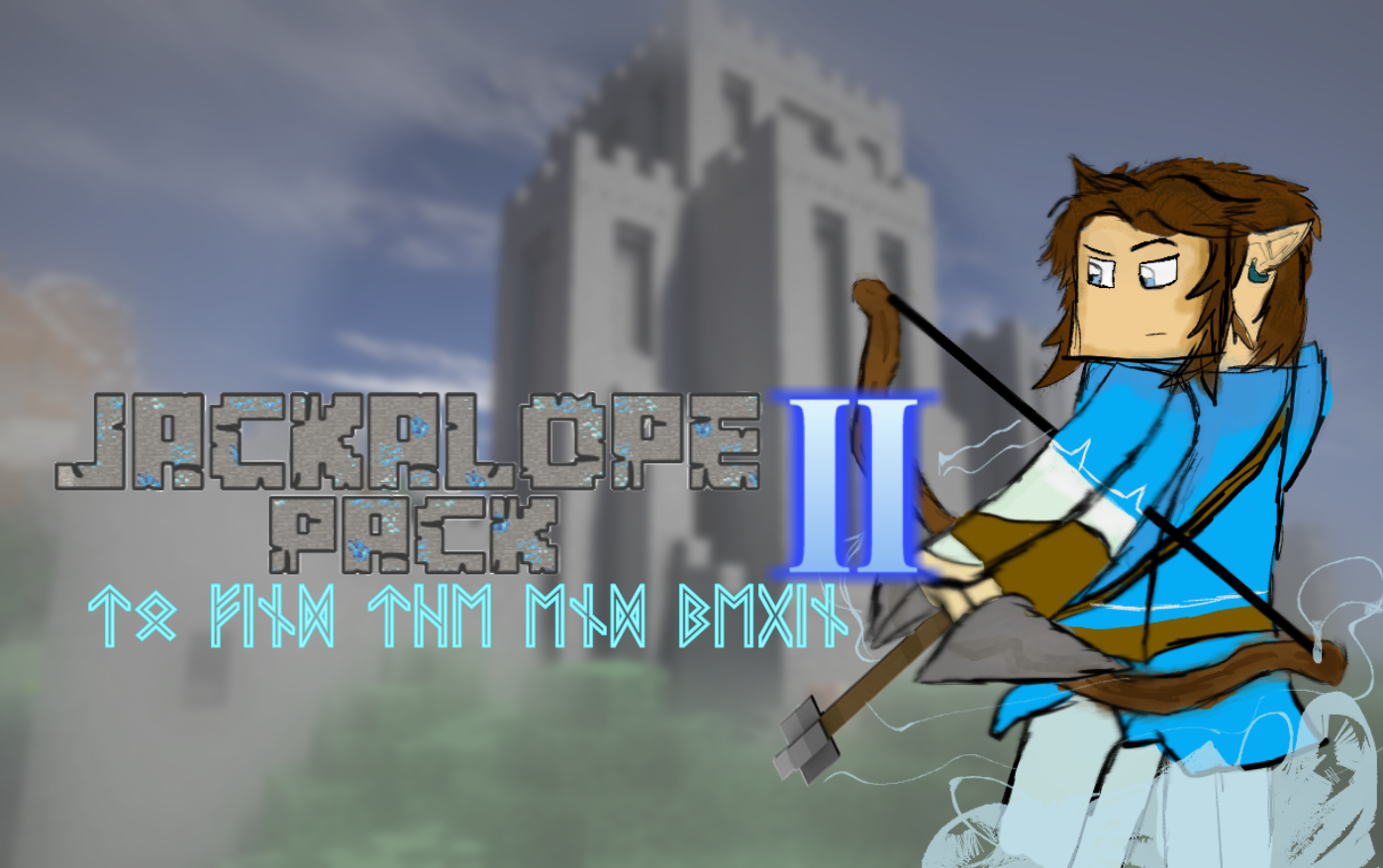 ᚻᛁᛏᛏᚪᚠᚱᚪᛗᚱᚠᛆᚦᛗᛂᚦᚡᛠᚱᛋᛗᛁᚦᚫᚻᛁᛏᛏᚪᚠᚱᚪᛗᚱᛒᚪᛞᛁᛂᚧᚪᛚᛁᚠ
"...And the game was over and the player woke up from the dream. And the player began a new dream. And the player dreamed again, dreamed better."
~The End Poem, Markus Persson
#MakeMinecraftGreatAgain
Ēalā, ælc! I am Jackalope, project manager of JackalopePack II. Welcome to the Official JackalopePack II thread! Updates to the pack will be posted
JackalopePack II is a modpack that aims to fix what Minecraft updates 1.8+ got wrong, create an immersive world of questing and NPCs, and finish what Markus Persson started in 2010. This modpack contains some of the best Minecraft mods ever created but, at its core, is powered by "JackalopeCore" : a mod that brings all the mods together and adds in a ton of custom content.
JackalopePack II takes inspiration from and would like to thank the following:
-The Lord of the Rings and Hobbit books by J.R.R Tolkien
-The Prydain Chronicles by Lloyd Alexander
-The Chronicles of Narnia by C.S. Lewis
-The Inheritance Cycle by Christopher Paolini
-Dungeons and Dragons by Gary Gygax (I haven't played it, just read about it. Seems legit.)
-The Legend of Zelda by Shigeru Miyamoto and Nintendo Corp.
-The Elder Scrolls by Christopher Weaver and Bethesda Corp.
-Overwatch by Jeff Kaplan and Blizzard Corp.
-World of Warcraft also by Jeff Kaplan and Blizzard Corp. (that man is amazing)
-Runescape by Jagex Corp.
-Paladins by Hi-Rez Studios
-Norse Folk Legends by Viking Warriors (love you guys! <3 )
-Ancient, Medieval, and Renaissance World History by um... well... God, I suppose...
And last but not least...
-Minecraft 1.0-1.7 by Markus Persson and Mojang Corp.
Update notes and everything pertaining to JackalopePack will be posted on this thread from now on.
For the previous threads, check here:
Wanna help JackalopePack II?
Then spread the freakin' word, confound it!
Soon after the framework update's launch, we will be opening up our multiplayer servers to the public and advertising those. Until then, just tell your Minecraft-playing friends about this project and it's goal to "make Minecraft great again!". You can also spread the word with one of our fancy little banners here
. Copy and paste the link below into your Minecraft forum signature.
<a href="http://www.minecraftforum.net/forums/mapping-and-modding/minecraft-mods/wip-mods/2841025-makeminecraftgreatagain-jackalopepack-ii-official"><img src="https://photos-2.dropbox.com/t/2/AAD36LbnZ3zawT82iUST25Iiq3XPhgbe9ZzzT870_UPCIg/12/477139470/png/32x32/1/_/1/2/jackalopepackIIbanner.png/EI7C6e4DGG4gBygH/9ulgcS-OLtztOXIRepyNZ6YSTIK7QTQk42xjYrc3t3Y?size=1280x960&amp;size_mode=3" alt=""></a>