julianDOTbat

The Meaning of Life, the Universe, and Everything.
Location:

Canada

Join Date:

6/4/2016

Posts:

47

Minecraft:

Pr0Julian

PSN:

machacho666

Member Details
I am releasing a modpack called Mementos with over 20 mods! New mods are being added frequently and this is only a very early release of it.
How did I come up with the name?
I was originally going to call it the TehModPackEh but it was stupid! Then I saw Mementos on a TV show and BAM!
The mods in this modpack are:
- bspkrsCore (a core mod)
- Patty's More Tools Mod (more tools made with materials already in the game)
- Tree-capitator (lumber mod)
- BackPacks (adds backpacks)
- CodeChickenCodeCore (a core mode)
- Mo' Creeps and Weirdos Reload (actually a mod! YAY CREEPS AND WEIRDOS ARE BACK!)
- CustomMobSpawner (DrZhark's custom mob spawner mod)
- Lootable Bodies (When you die your body falls and acts as a chest)
- Dmg Indicators (shows the health and name of a mob)
- Mo' Creatures (MORE CREATURES!)
- Hungry Animals (animals breed and survive by themselves (and poops))
- Infernal Mobs (rare mobs have special potion effects)
- MiniBosses (adds more bosses and EXTRA loot)
- M-Ore (adds more ores and tools)
- NEI (Almost like TMI but a lot better and used for checking crafting tables)
- Optifine (HD textures)
- RikMuldsCore (being removed later was a core for CampingCraft)
- Xareo's Minimap (a really good minimap mods which lets you add waypoints and teleport to them)
- Furniture Mod (adds furniture)
- Ocean Craft (better oceans, with more mobs, tools, corals and more!)
- Zelda Sword Skills (Legend Of Zelda Mod which adds so many things!)
- Doggy Talents (tame your dogs better and teach them tricks and more!)
- Master Chef (lots of new craftable food!
Here's a few pictures of the modpack:
The Super Slime Boss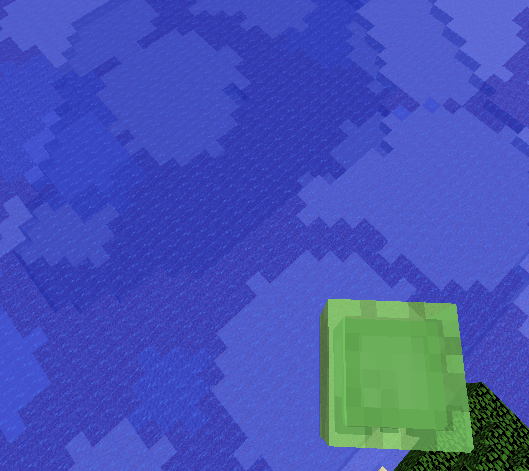 The Floobs From More Creeps and Weirdos!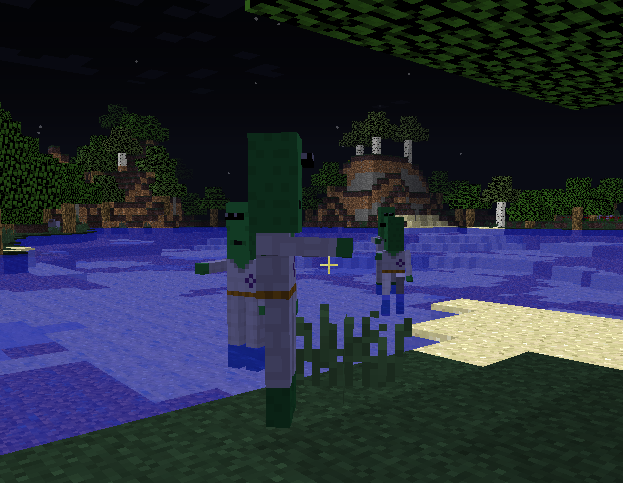 A bunch of swords and a new set of armor (mind you there is a lot of new armor in the modpack not just this one)

Here's my corpse on the ground (DONT JUDGE MY SKIN!)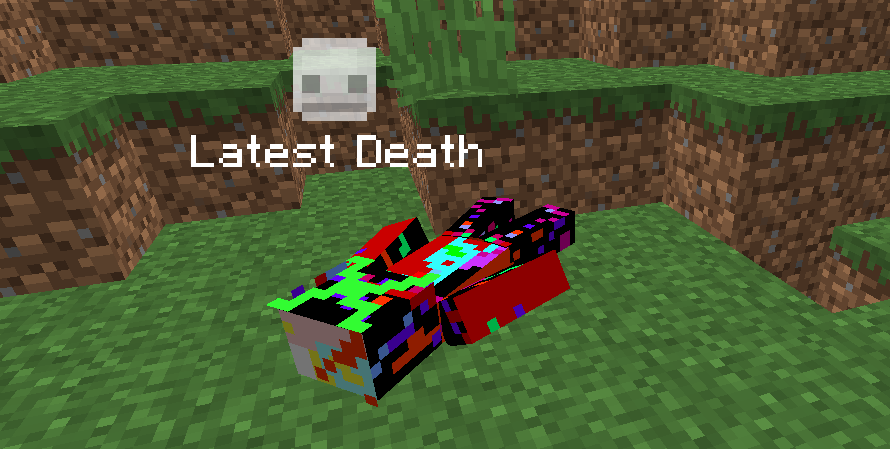 A GIANT baby also from the Mo' Creeps and Weirdos Reloaded mod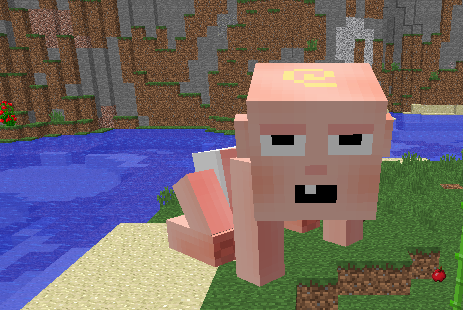 DOWNLOAD LINK TO MODPACK