komi
Full Stack
Join Date:

8/16/2015

Posts:

64

Minecraft:

EarthHead

Member Details
Arabiacraft is in development but stable and playable, please check for future updates of this mod as they will be frequent and abundant
*Please use JEI or similar for the crafting recipes*
What is Arabiacraft? This mod plans to implement additional features and lore to the desert biome in Minecraft. From houses and campsites to castles and villas. This mod aims to fill the void with a variety of vanilla-friendly and realistic desert-themed buildings that house a bundle of mobs and creatures that this mod adds. Explore your local desert biome and find a trader to help you get some coins. Use those coins to craft rare artifacts such as the Golden Amulet. Take your amulet to a Sultan to turn it into a Blessed Amulet, and then discover the powers that come with it. Use your loot to craft a golden or diamond mashrabiya sword to help you protect the desert from bandits and foul bosses. The possibilities are endless, and with new additions coming to each release, the Arabiacraft experience will only get better.
Farmer's House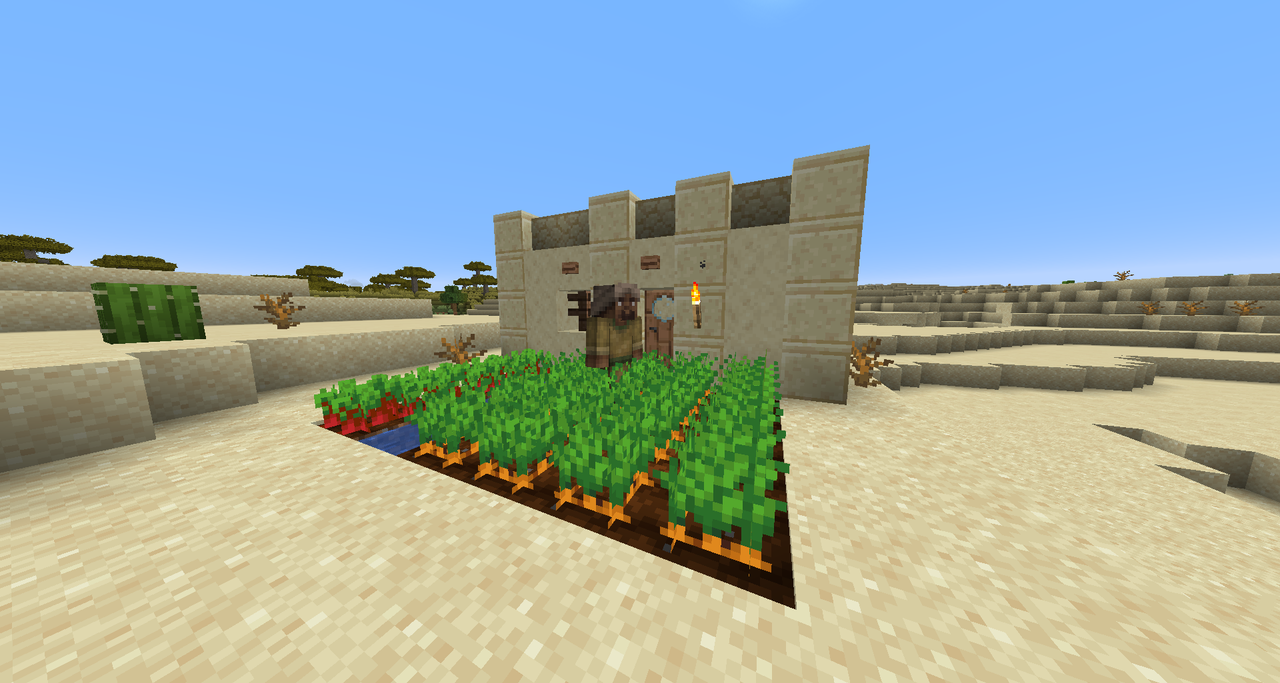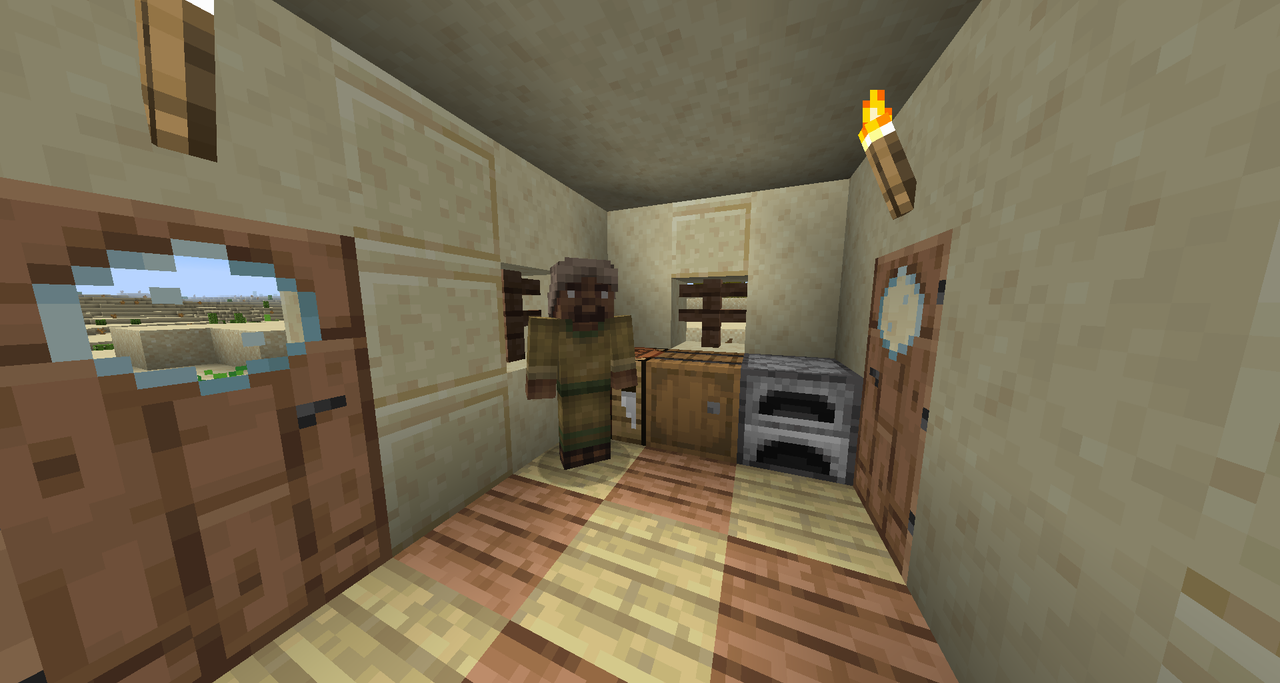 Explorer's House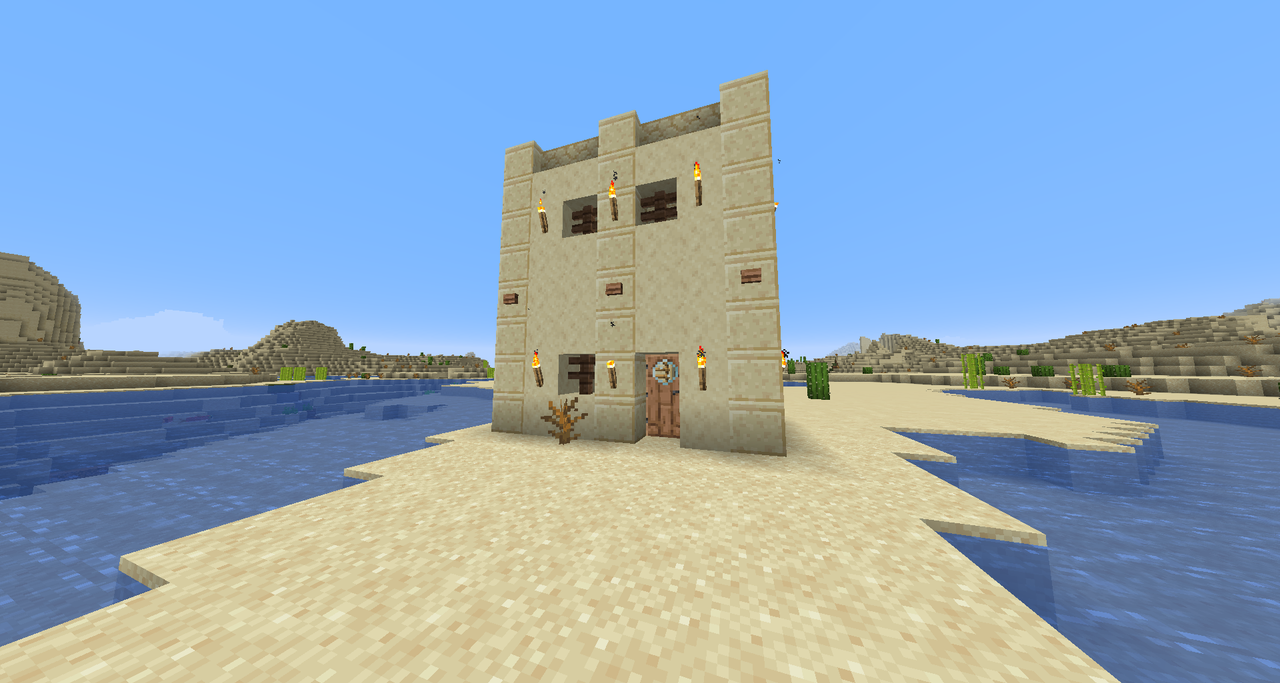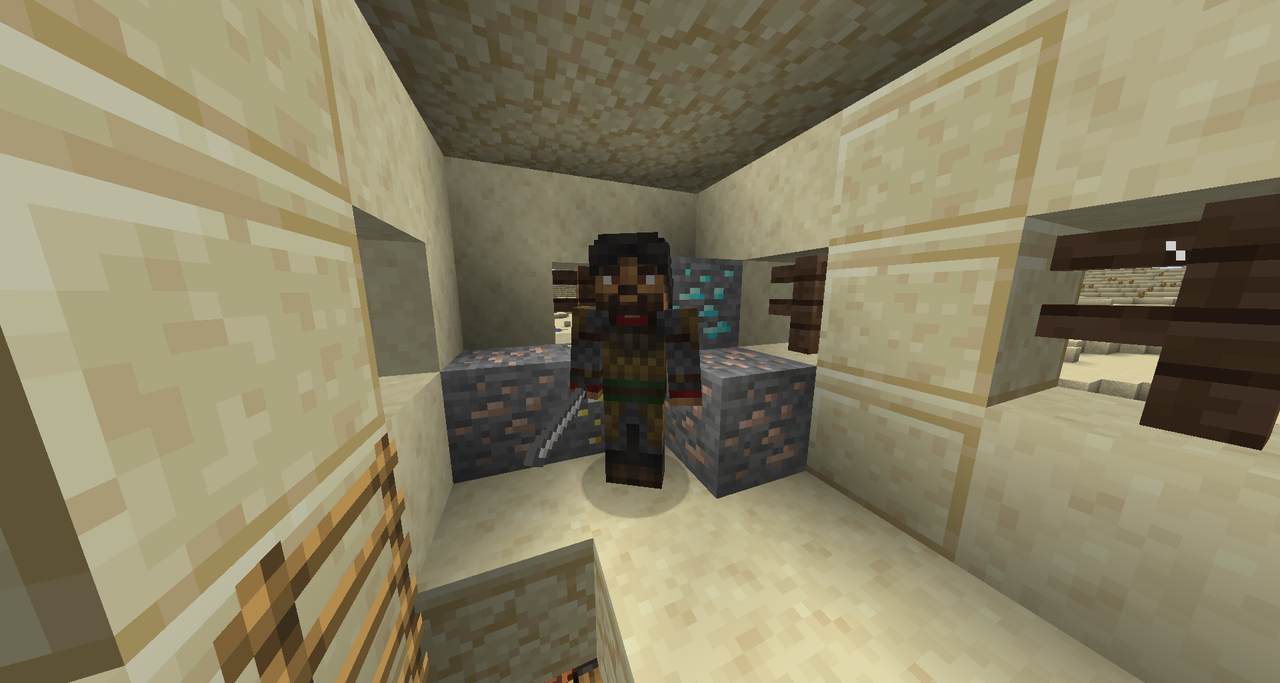 Trader's Villa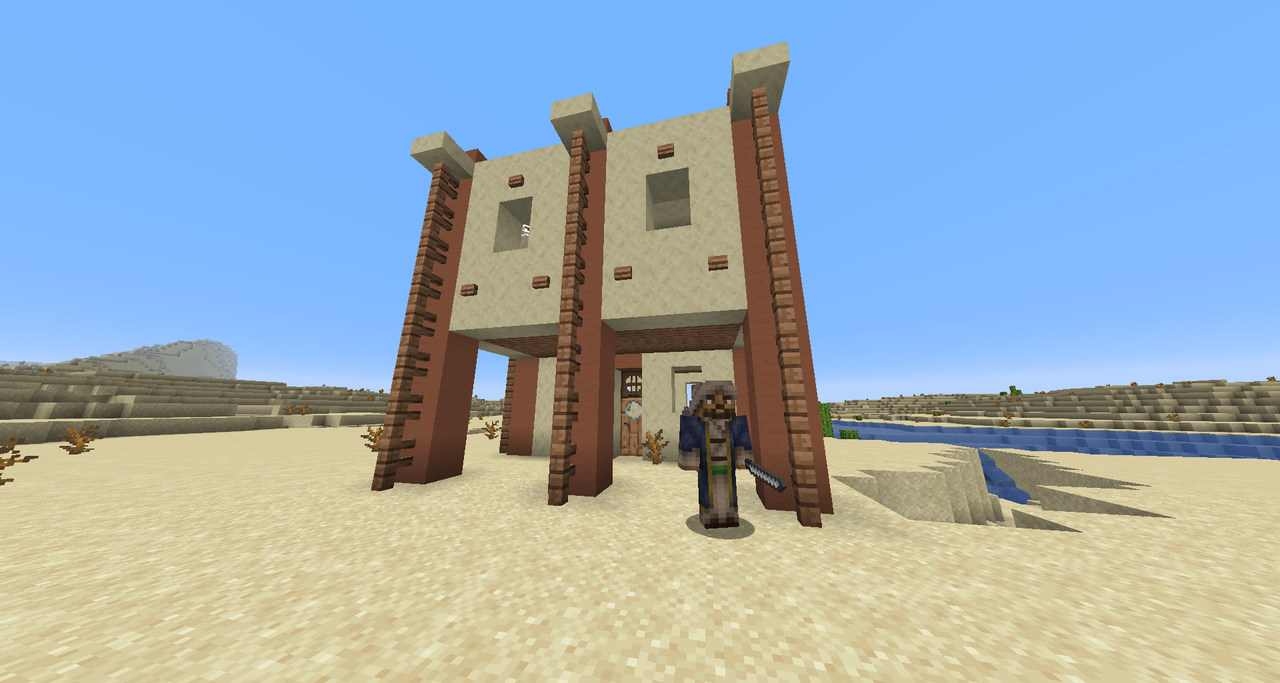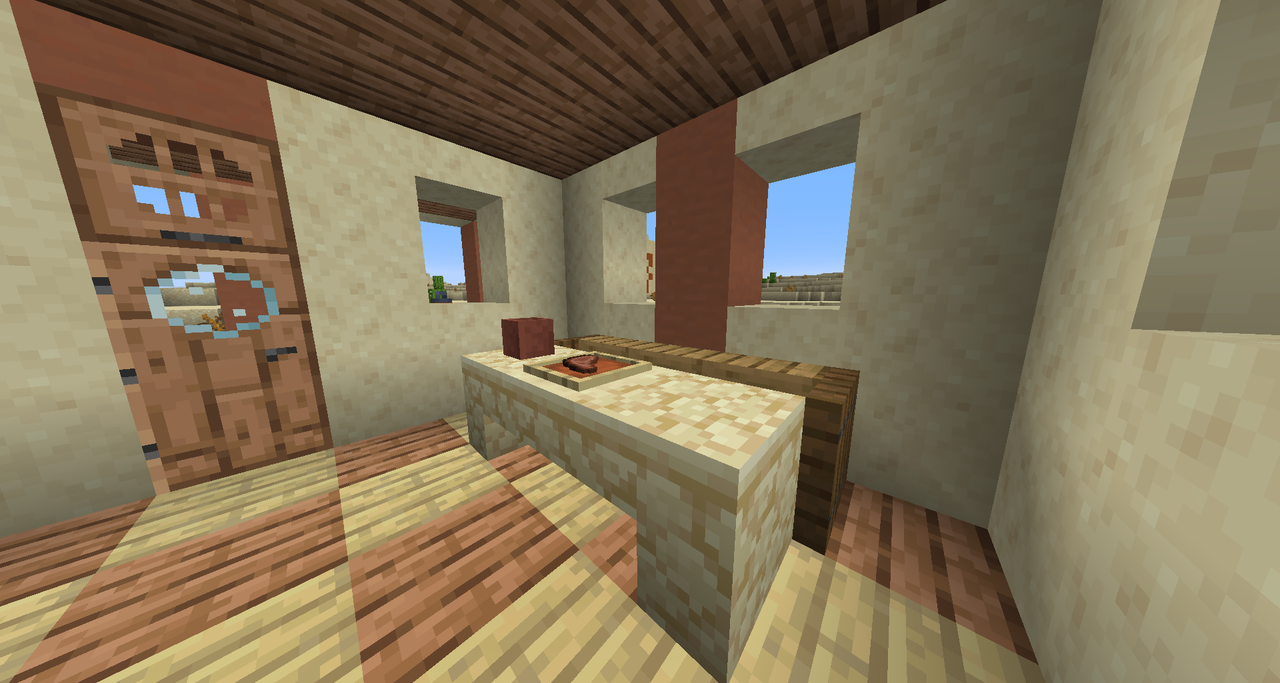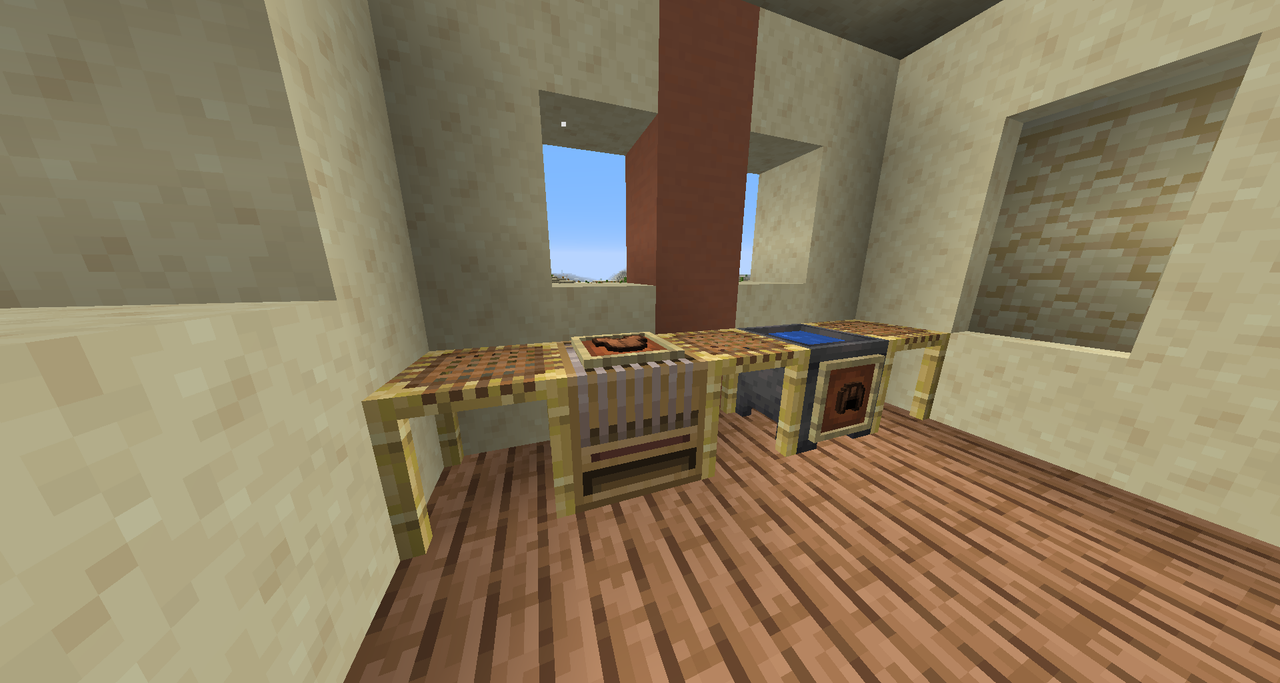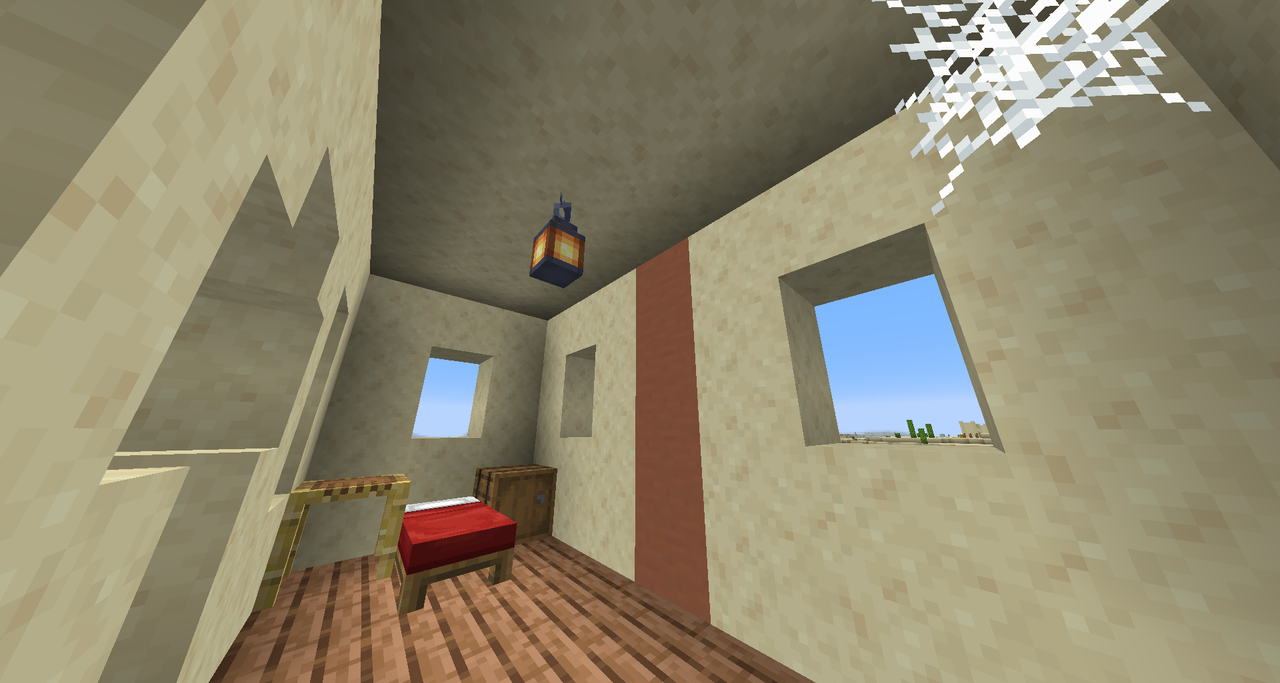 Campsite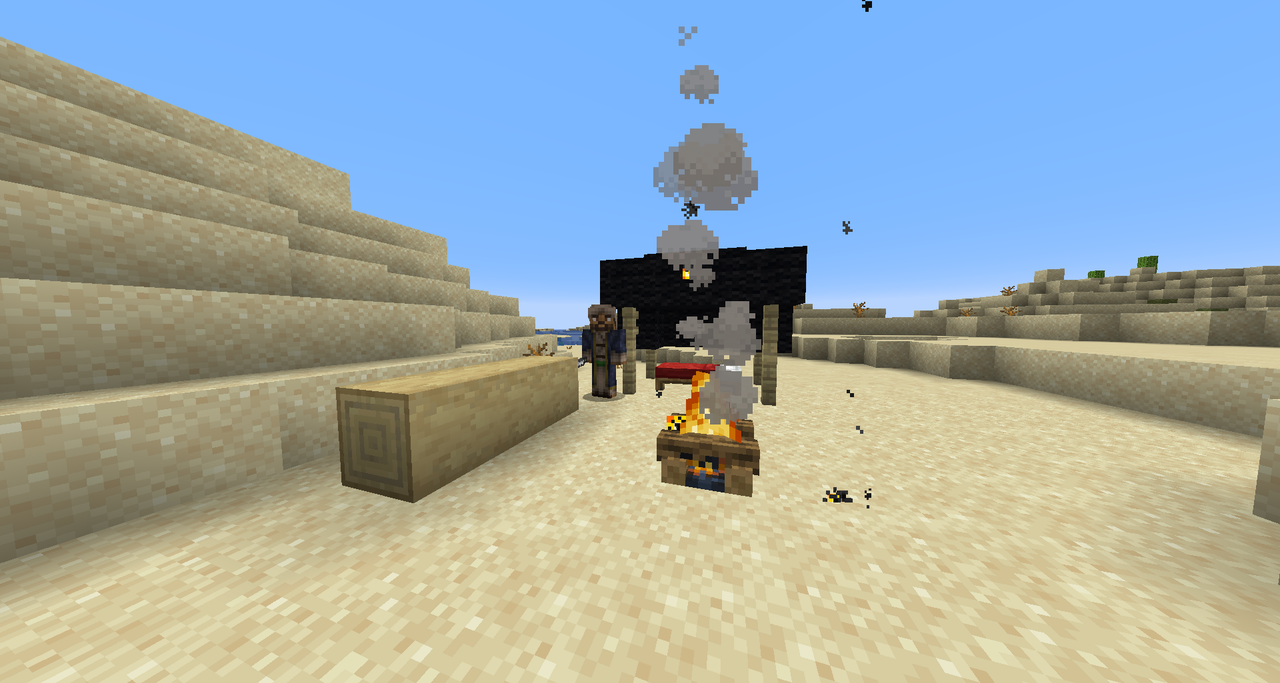 Sultan's Palace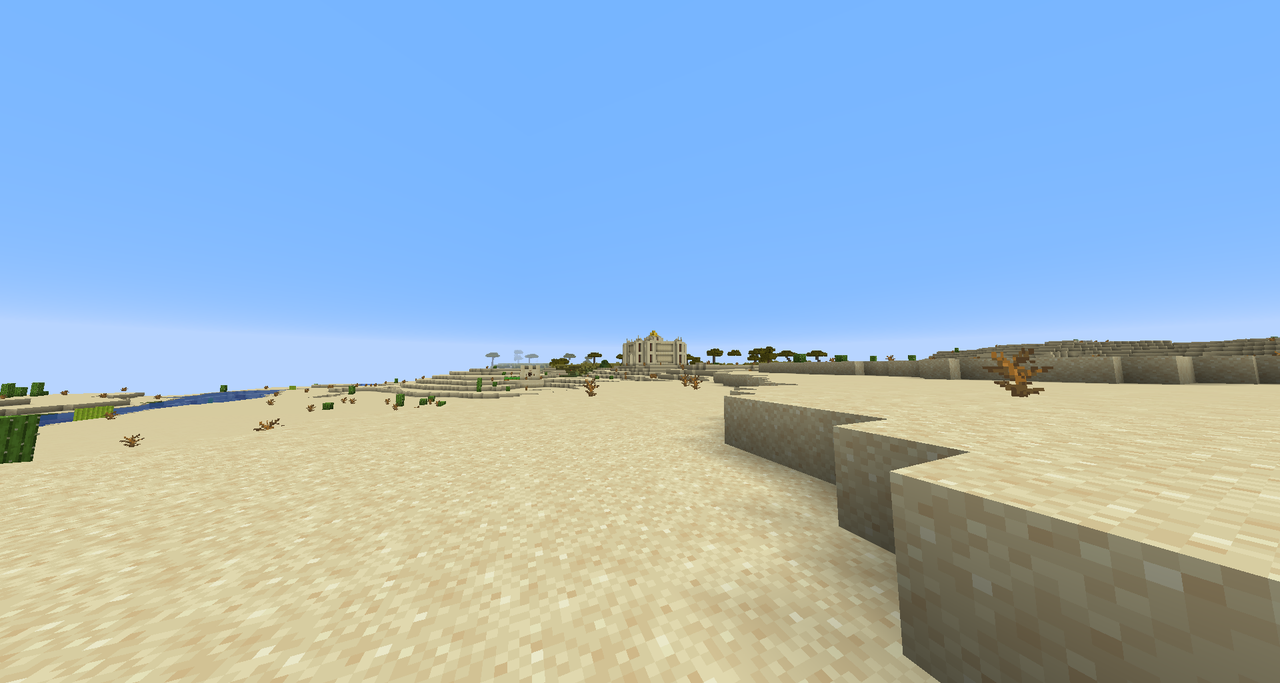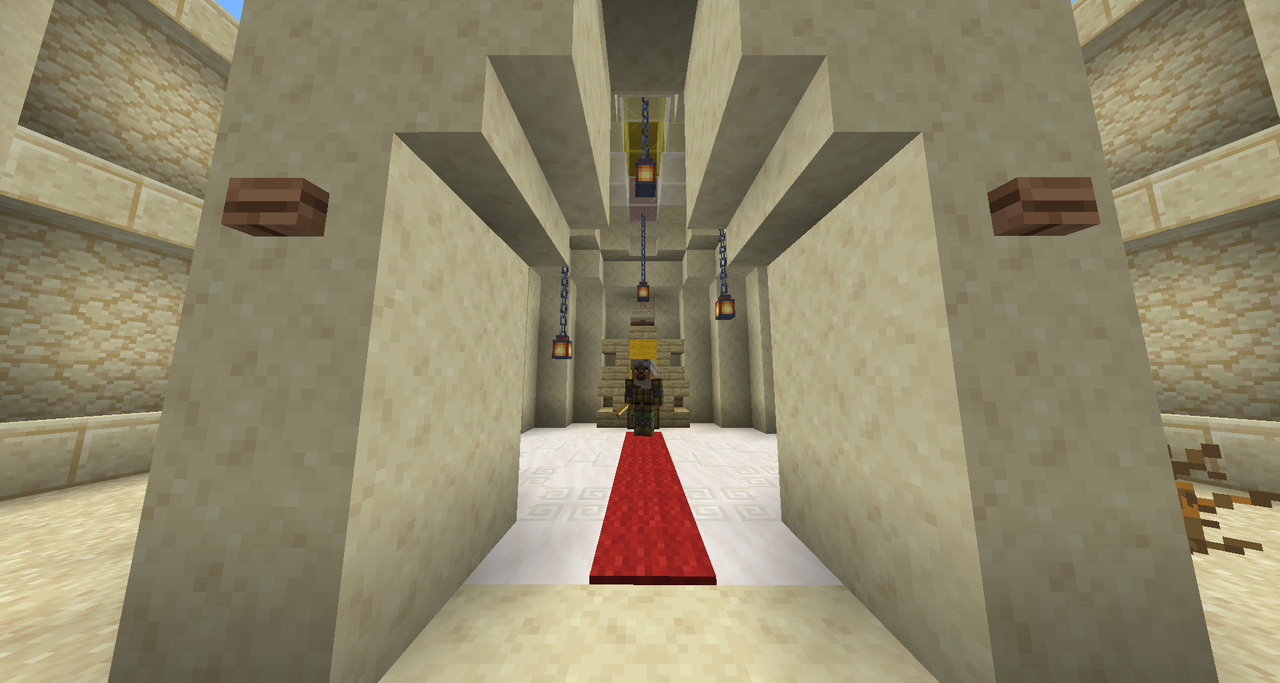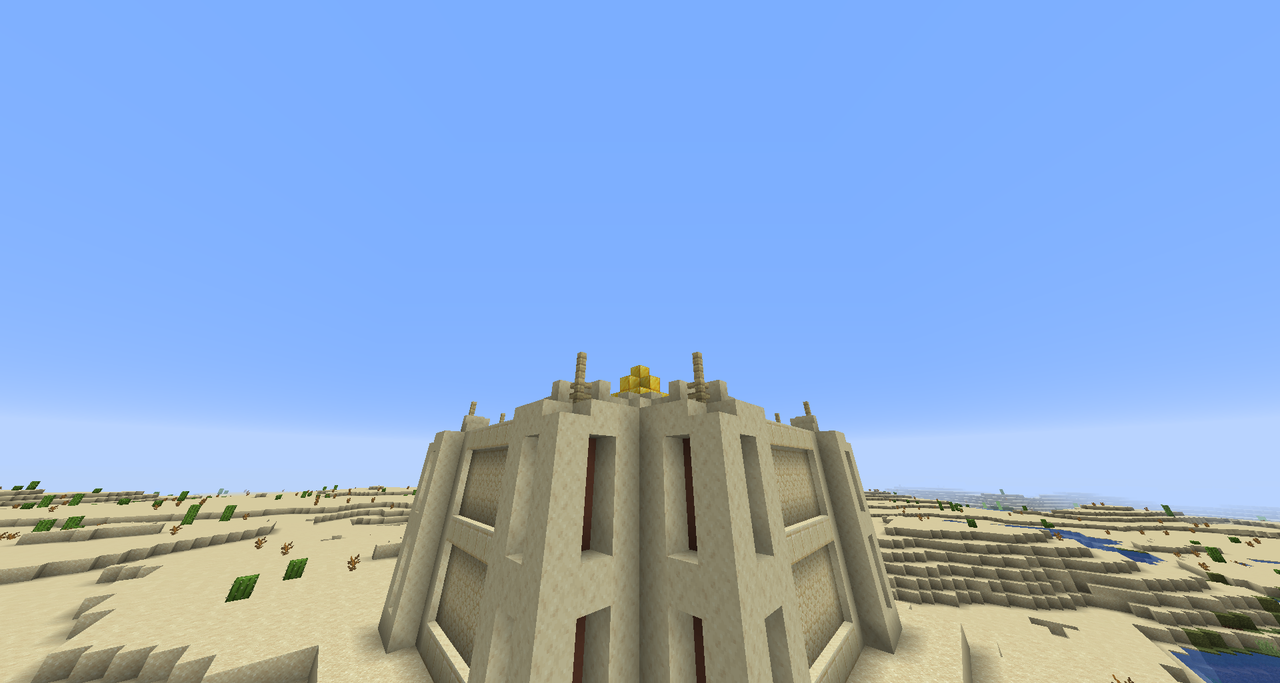 Observation Tower
Ancient Pillars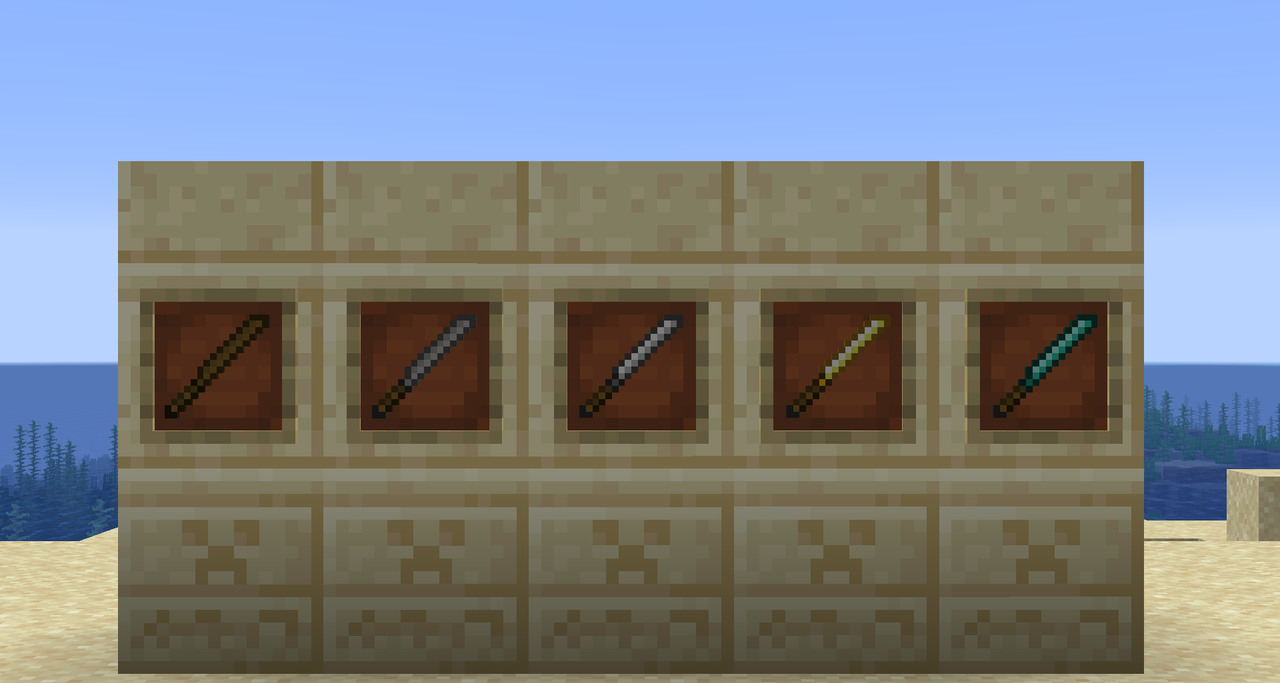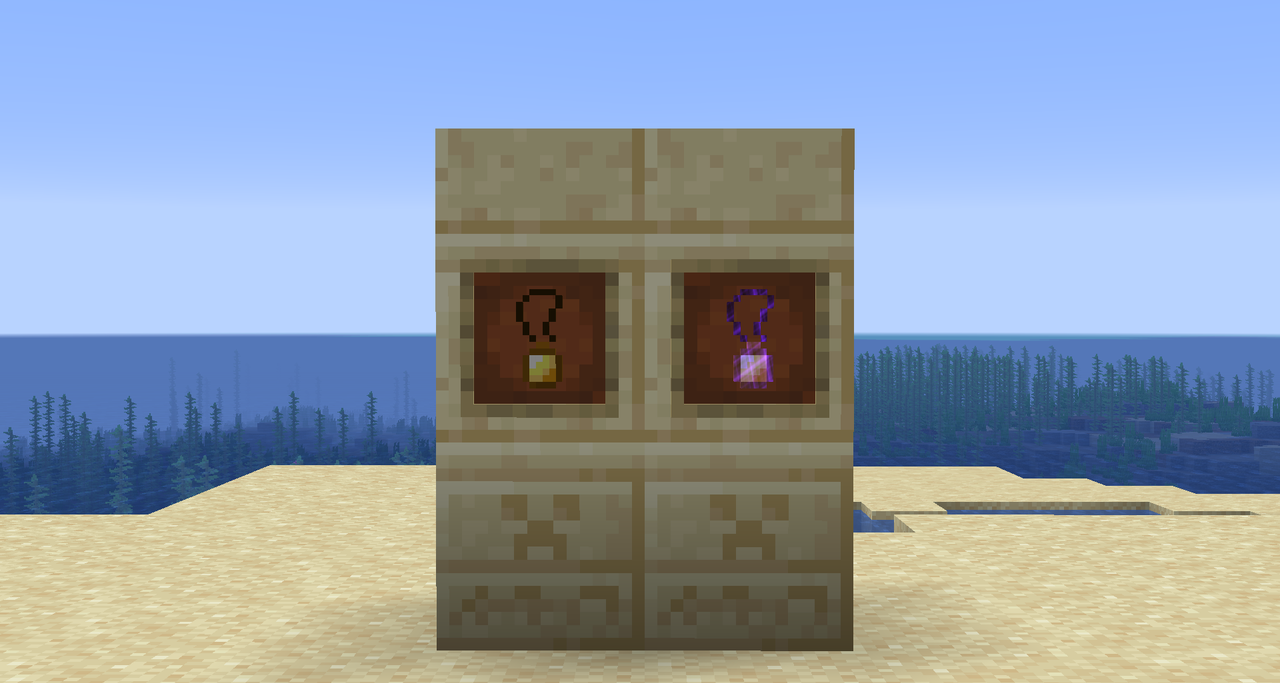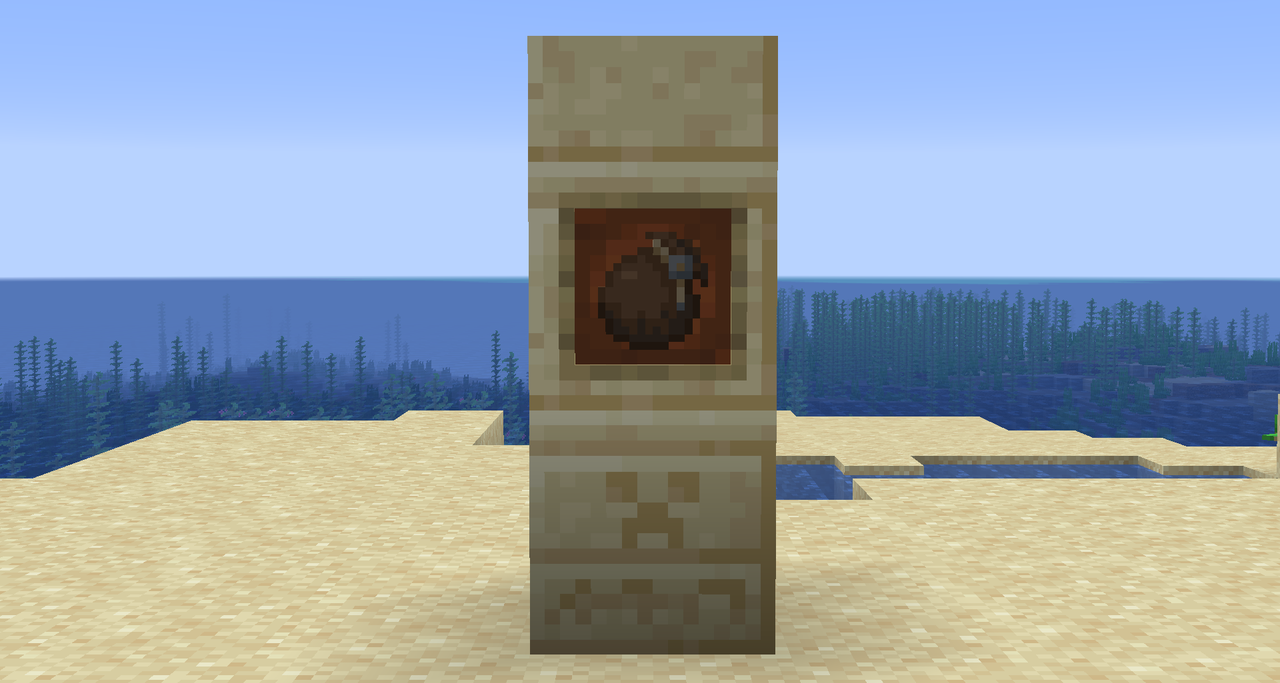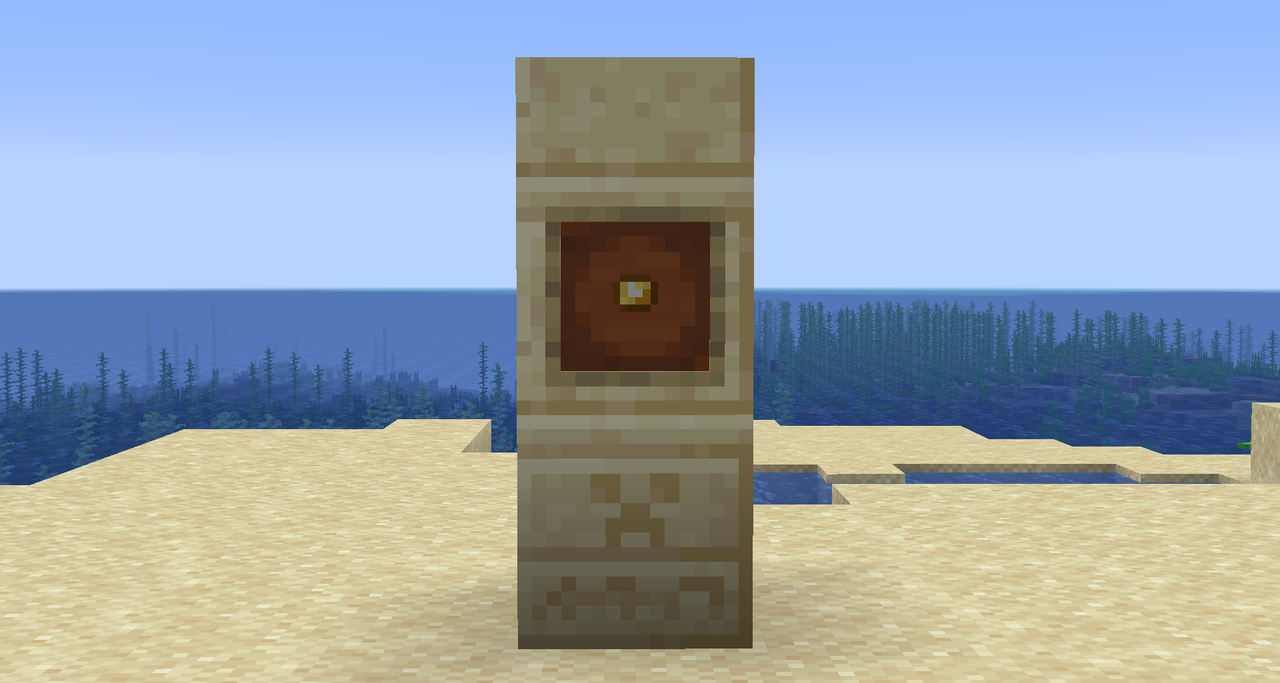 How can I turn my artifacts blessed (enabling artifact power)?
By finding an occupied Sultan's palace, find the sultan, then right-click him whilst holding the artifact; such as a "Golden Amulet".
I'm not finding any structures? is this a bug?
All structures spawn in their appropriate biome, there aren't any structures that suit a biome outside of the desert. There is a small chance for rarer structures to spawn such as the Trader's house but it is certain that all structures will spawn. It may help to find flatter and larger desert biomes to have a higher chance for structures to spawn.
How can I obtain the weapons included within this mod?
For now, the only weapon that is included will only spawn in a farmer's house in an item frame. You can use a smithing table to upgrade it from wood to stone, to iron, and then choose either gold or diamond. Gold is much more powerful than the Diamond varient, but is far less durable.
Another way of obtaining said weapons is by killing a mob that has it equipped. I.E bandits will spawn with wooden mashrabiya swords but friendly mobs will spawn with higher-level variants. However, you should be careful if you decide to hunt down any explorers or sultans because they will attack back.
Can I use this mod for my website or modpack?
You are free to do either of the two on these conditions:
1. You must contact me beforehand and give me a link to your website or modpack.
2. Give credit to me as the author of the mod & link to this page for downloads for safety and liability reasons. *3rd party websites only*
3. Make sure that the version you're using is a stable release (marked "R" on the files tab and not "B" or "A").
These rules are imposed in order to give the player the best experience they could have, I have no issues and no intentions with rejecting any reasonable requests however since this mod is still small, I'd like to know who has a hold of it and would benefit from screening feedback.
How is the summoner rock used?
Right-click your item on the summoner rock. Only certain items could be created with the summoner rock. Here's a list of those items:
- Blessed Amulet ➜ Totem of Undying
- Nether Star ➜ Gold Crown
What is the Gold Crown and how powerful is it?
The gold crown is an artifact added in update 1.5 and it's one of the more powerful and "endgame" artifacts. It's created by using the summoner rock and a nether star. It has few weaknesses and is recommended to be enchanted with mending. However, make sure to avoid swarms of wither skeletons and other wither-like creatures as they are its only threat.
Primary* Mod to-do List:
Add New Structures Varients ✅
Add More Artifacts ✅ *Even more to come*
Add a desert-based boss ☐
Add a complete set of Damascus Steel tools & armor ☐
Last edited by
komi
: Sep 4, 2021