Darkfiend009
Out of the Water
Join Date:

2/11/2019

Posts:

2

Member Details
RANDOMIUM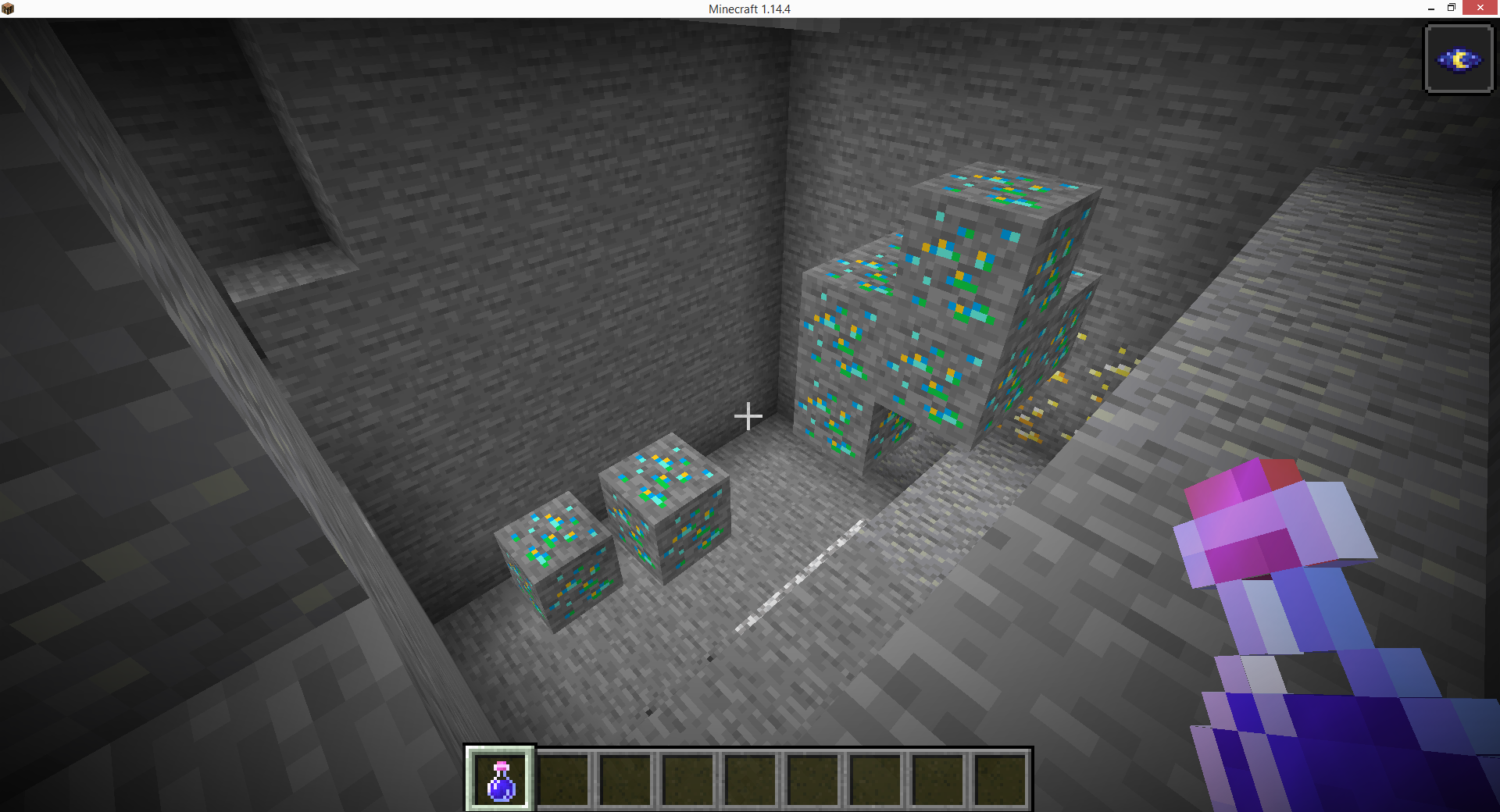 Randomium is mod that adds Randomium Ore to the Overworld, Nether, and End. This ore, when mined, has a random chance to drop any vanilla ore drop in Minecraft by default. Each drop is weighted based on the rarity of the original vanilla ore. The current default possible drops in order of rarity are:
- Coal
- Iron
- Lapis
- Quartz
- Redstone
- Gold
- Emerald
- Diamond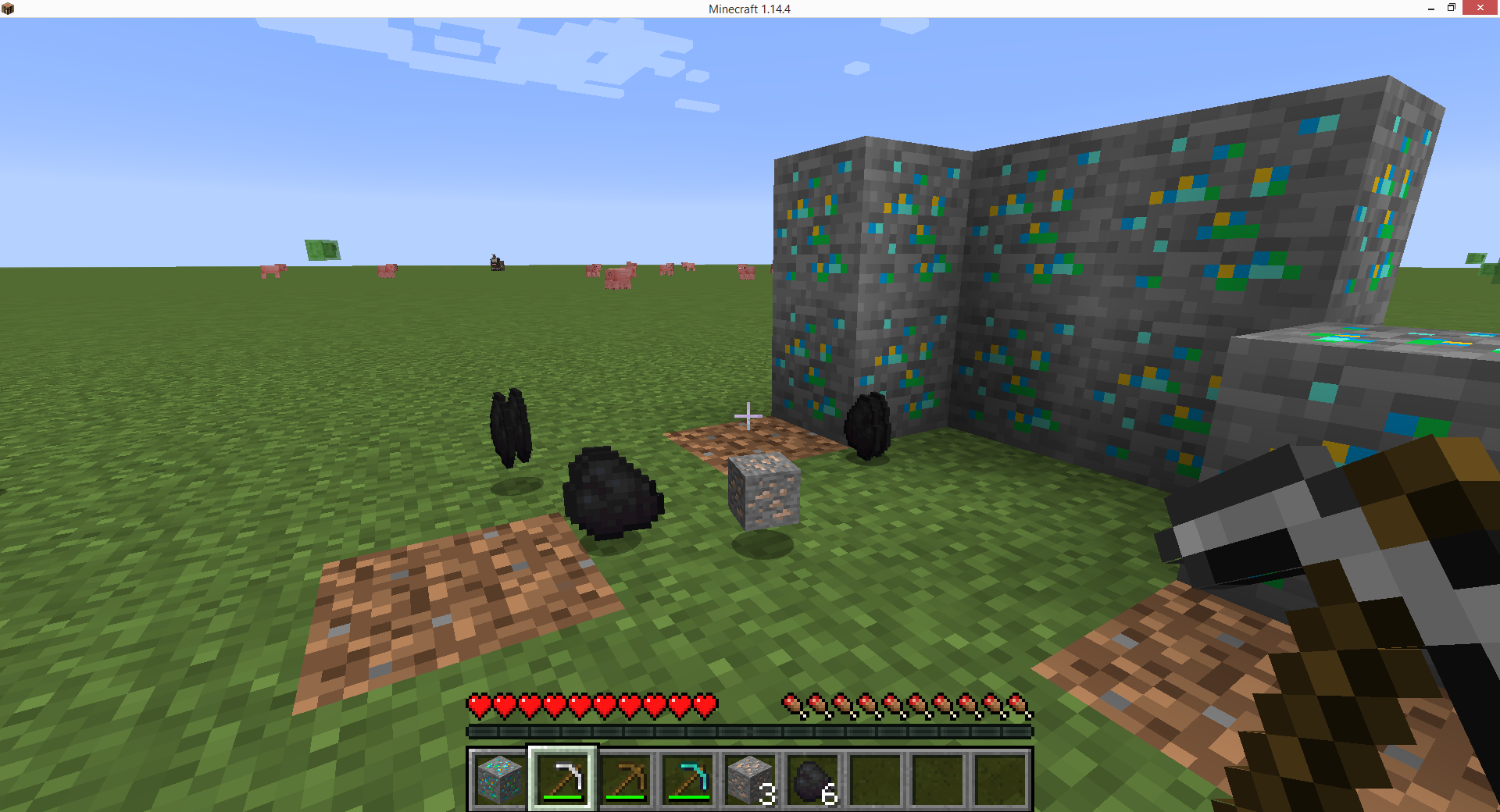 Randomium also comes with a fully functional config file that will be expanded on as future versions of the mod are released. All drop values and weights can be modified and now, with version 1.1.1, Randomium Ore can literally drop any item you specify with the proper ID.

Below is a screenshot of the current config with the additions added in Version 1.1.1: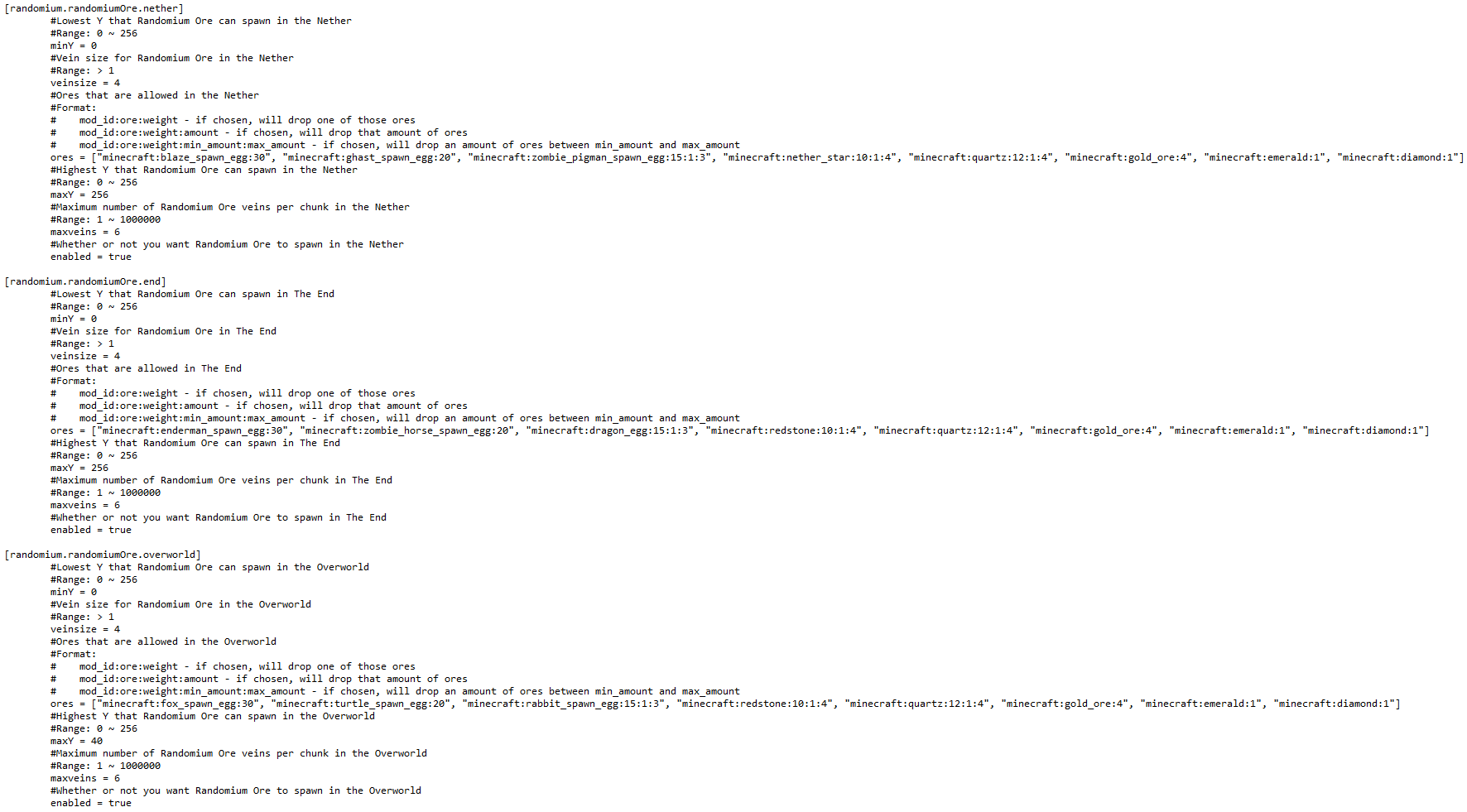 Here is an example screenshot of customized drops using the config:


Future versions of Randomium will add additional features including unique drops to craft tools/armor, quality of life items, machines, and additional mod compatibility. You can view the Trello roadmap HERE!
Suggestions and feedback are welcome in the comments! However, if you encounter any bugs or crashes with Randomium, please make sure to report them HERE! Please do not report bugs and crashes in the comments as we're trying to keep them all in one place!

Randomium can be downloaded via the Twitch Desktop App or on Curseforge!