Volcoonn
Curse Premium
The Meaning of Life, the Universe, and Everything.
Join Date:

7/12/2014

Posts:

84

Location:

Germany

Minecraft:

NextInima

Member Details
.
_________________________________
This mod adds the 3 main hearts from the game "Binding Of Isaac: Rebirth"
_________________________________
.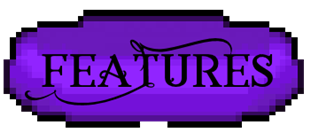 The Hearts included:
Soul Hearts(Blue) - Absorb 2 damage (like a regular heart) and then disappear.
Black Hearts(Black) - Absorb 2 damage and you do damage around to enemies around you when you lose that heart.
Eternal Hearts(White) - Gain a new permanent red heart after not being damaged for 10 minutes.
Supported languages:
French,Russian,Turkish,Chinese Simplified,English,German and Breton
After killing monsters, there's a low chance that they will drop one of the 3 hearts
If you walk over the heart item (or use it as an item, configurable) then you will get that heart added to you.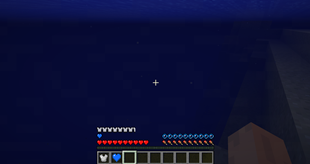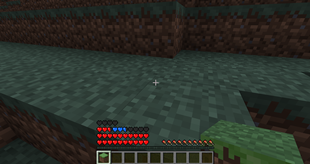 .
D:"Blackheart dropchance in percent 100 = 100%"=30.0
D:"Blueheart dropchance in percent 100 = 100%"=20.0
D:"Redheart dropchance in percent 100 = 100%"=0.0
D:"Whiteheart dropchance in percent 100 = 100%"=0.5
I:"MaxHearts the player could get(only Redhearts)"=20
B:"This Option enable the dropping of half Hearts. true/false"=false
B:"This Option will let the Player take the Hearts as Item, so they have to use it to get the Heart.
B:"This Option will set the boolean for blackheart Entity breaking Explosion. true/false"=false
B:"This Option will set the boolean for blackheart block breaking Explosion. true/false"=false
I:"Whiteheart time to get to a Redheart in secounds"=2000
B:"Enable this to make the Mod compitable with Thinkers Construct"=false
B:"Should the Healthbar be hidden?(for modsupport). frue/false"=false
B:"This Option enable the rendering of the Armourbar Background. true/false"=true
---------------------✧ 𝙳̗̳̙͇̱ͯ͒𝚘̯͕̞̮ͤ̃̋́𝚠̝̘͉𝚗̼̞̰͚𝚕̼͙͛̈͛̚𝚘̻̭̣͖̘̖͐̐𝚊̘̀ͪ𝚍̫͔̜̭͓͎̀͑ ✧---------------------
_________________________________
Support or Suggestions
____________________
CREDITS
languages
Chinese Simplified by qsefthuopq
Programming
Idea
Suggestions, bugreporters