montoyo
Zombie Killer
Join Date:

12/19/2012

Posts:

160

Location:

Baguetteland

Minecraft:

montoyo

Member Details
WARNING: On clients, only Windows is supported for now
Server-side, the mod works fine on every OSes. Non-Windows clients will also be able to connect, but screens will stay white.
This is a re-write of an old mod of mine, WebDisplays, which adds a Web Screen Block and more! So, what do you think this block will do? Well, when you place a few of these blocks in a surface ("wall") shape, and you right-click it, a real web browser shows up. You can go on YouTube, watch some videos or listen to your favourites musics, watch the stream of your favourite streamer, shows the news in your server's lobby and everything in-game.
Spotlights:
Outdated spotlight by PopularMMOs: (Recipes HAVE changed since)
Teaser for the new version:
Download links
CAREFUL: WebDisplays's (and MCEF's) download server will be under maintenance during the 17th of September 2019 (2019-09-17). You might be unable to download the mod during this day. Sorry for the inconvenience.
For Minecraft 1.12.2:
For Minecraft 1.10.2:
Quick start & wiki
To begin playing around with the mod, the first block you'd want to craft is the screen block: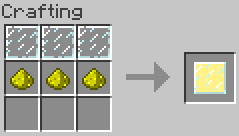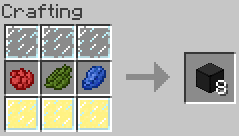 Place it in a "wall" shape, and right-click it with an empty hand to turn it on. Sneak and right click (again, with an empty hand) to change the URL.
At any time, hover a WebDisplays item and hit "F1" to get some help about the item!
Further informations can be found on the offical WebDisplays Wiki here!
WebDisplays 1.0 features:
Other informations:
Mod license:
Even though the source code is public, the following license applies:

This software, its source code and its binaries are Copyright © 2018 Nicolas BARBOTIN and are the intellectual property of the author. It may be not be reproduced under any circumstances except for personal, private use as long as it remains in its unaltered, unedited form. It may not be placed on any web site or otherwise distributed publicly without advance written permission. Use of this software on any other website or as a part of any public display is strictly prohibited, and a violation of copyright.
Last edited by
montoyo
: Sep 17, 2019