Tmtravlr
Curse Premium
Void Walker
Join Date:

5/15/2013

Posts:

1,592

Location:

Canada

Minecraft:

Tmtravlr

Member Details
Is your sword sharp? Maybe it's a bit longer than normal? Wait, is your helmet dented?
Introducing Quality Tools!
Description:
This mod gives tools, armor, and weapons random qualities when they enter your inventory, inspired by Terraria tools. All the qualities, as well as the tools that can get them, are completely configurable.
Here are a few more examples:
It also adds a 'reforging station', which you can use to change your tool's quality.
Use the reforging station by placing your tool in the top slot, and the material you would use to repair it in the bottom slot, then clicking the button.
If the tool isn't normally repairable, there is a config file that has custom reforging materials for it. For instance, iron ingots for shears. You can add materials there for modded tools that don't have repair items.
It should automatically use tools and their repair items from other mods as well, like these leggings from Botania.
There is also support for Baubles, so any items that can go in baubles slots can get qualities. As an example for this, and in case you don't have any other mods that use baubles, I added a simple emerald ring and amulet (which can be reforged using emeralds).
Crafting Recipes:
Reforging Station:
Emerald Ring:
Emerald Amulet:
Videos:
Download:
https://mods.curse.com/mc-mods/minecraft/264756-quality-tools
Also requires potion core:
https://mods.curse.com/mc-mods/minecraft/242872-potion-core
Installation Instructions:
Install this as a regular forge mod (there are many tutorials out there if you don't know how).
It also requires Potion Core as a coremod:
https://mods.curse.com/mc-mods/minecraft/242872-potion-core
And has support for baubles:
https://mods.curse.com/mc-mods/minecraft/227083-baubles
Optional: Resource pack that remodels the reforging station, made by kniggebrot/CREE7EN
https://minecraft.curseforge.com/projects/quality-tools-reforging-station-variant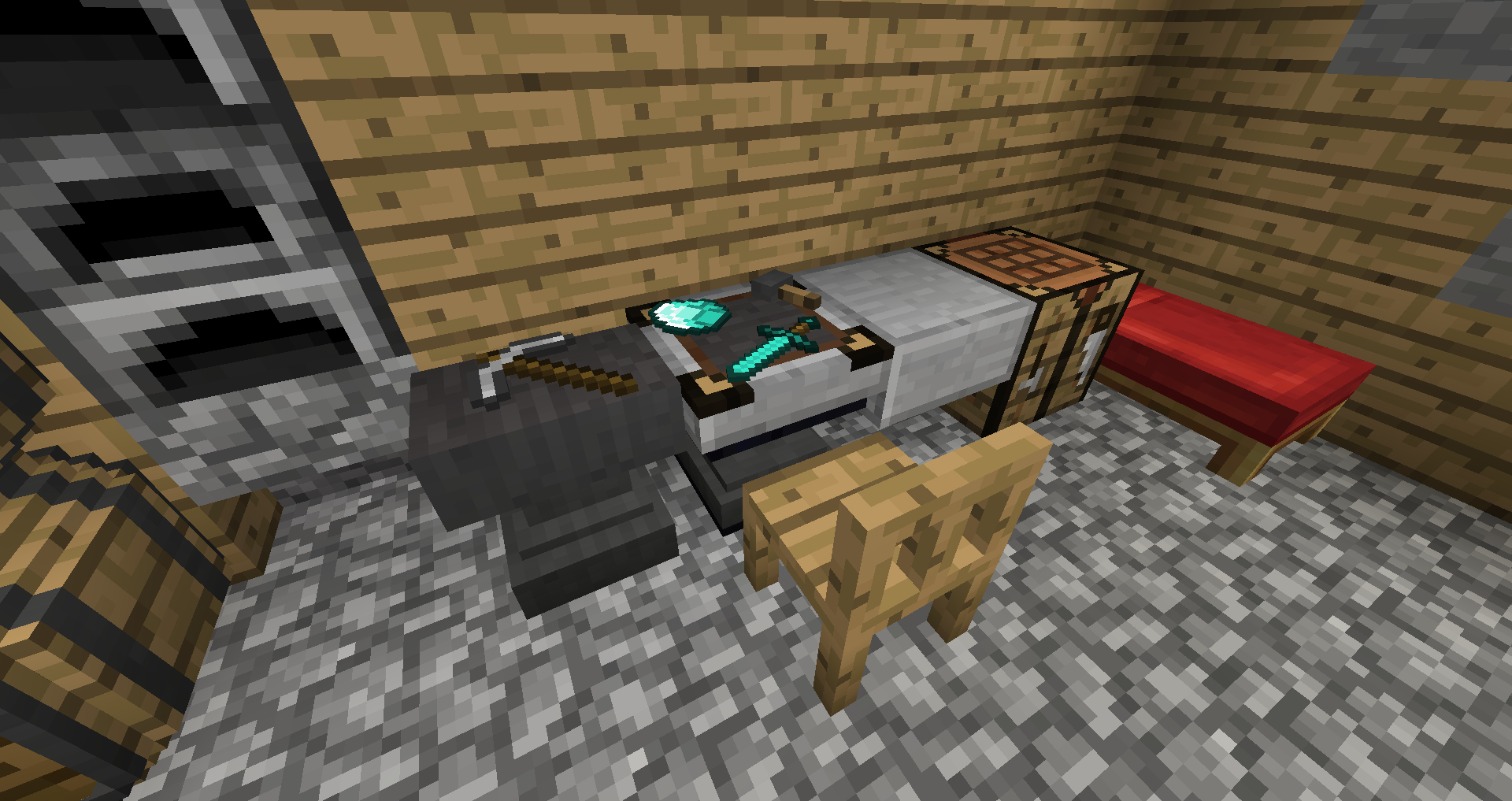 That's about it! You can use this mod in modpacks if you like, and remember to report any bugs that you find!
Enjoy the mod!
See more mods that I've made here