welt101
Curse Premium
Tree Puncher
Join Date:

2/10/2015

Posts:

20

Location:

Germany

Minecraft:

welt101

Member Details
Red Diamond Craft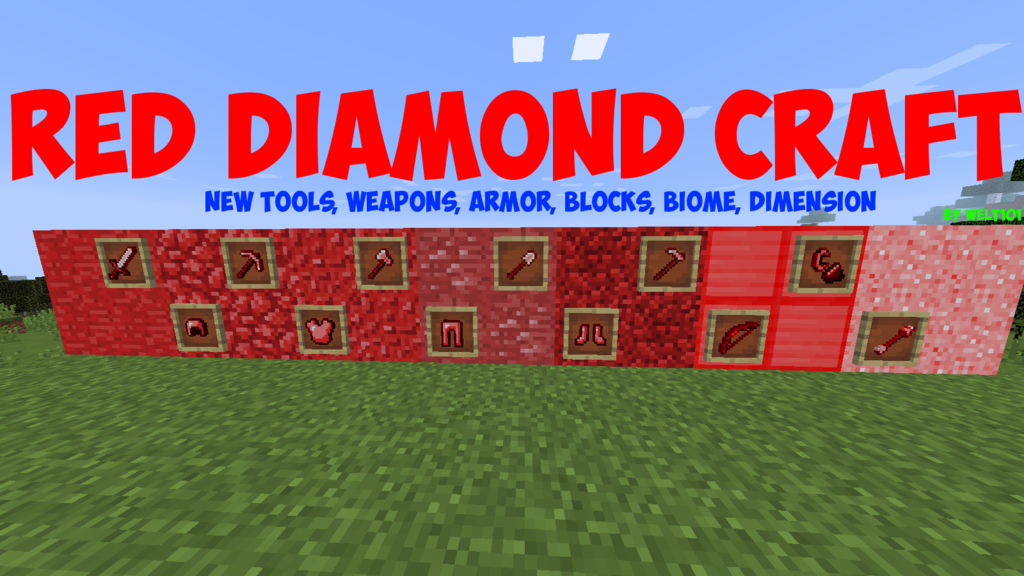 Hey guys. This is my first mod. Do
you ever wanted to get more challenges & adventures in your
minecraft world? Well, than this is
your mod. It contains new weapons, tools, armor, blocks,
biomes and a new dimension. Yes, a new dimension!
Pictures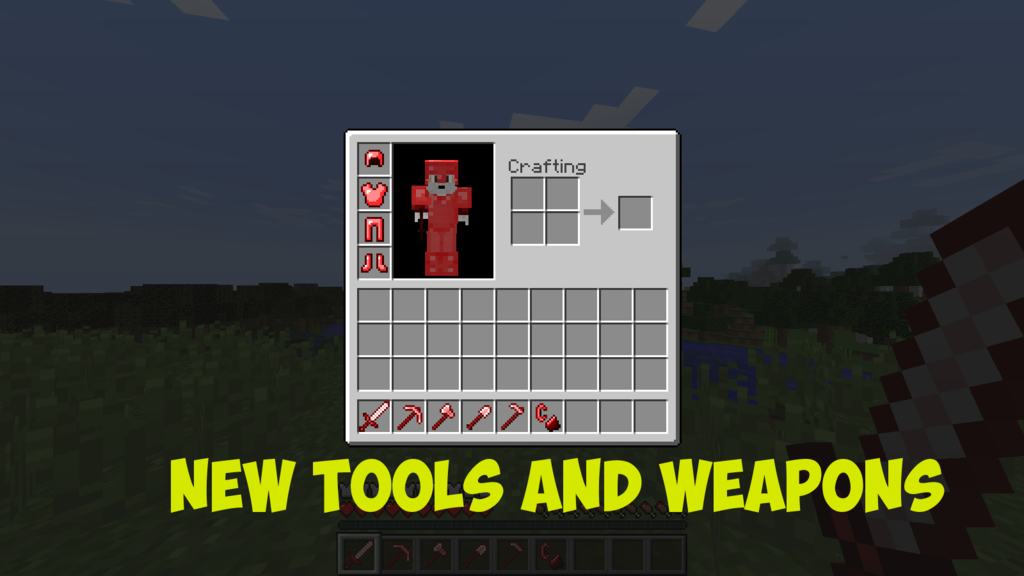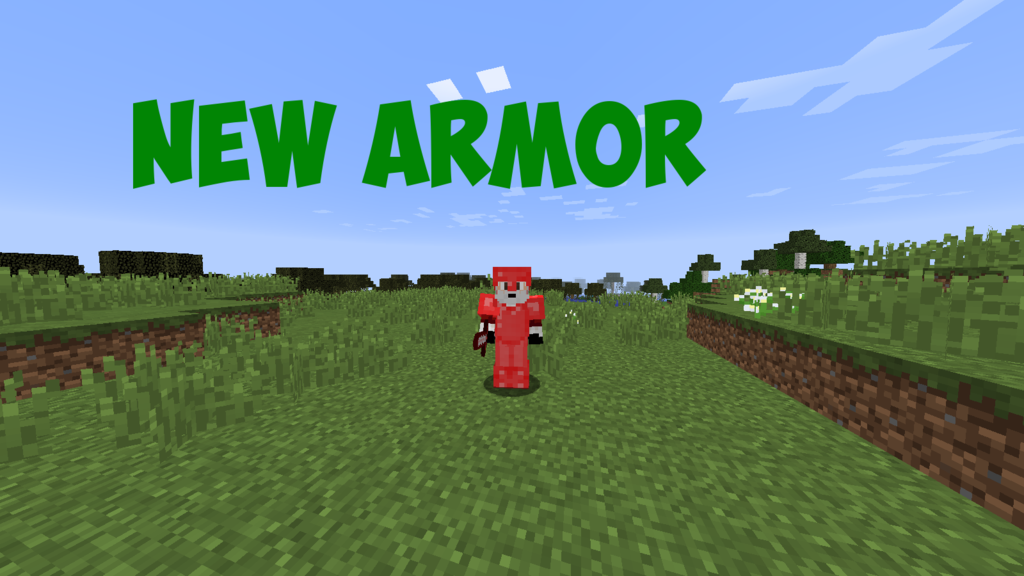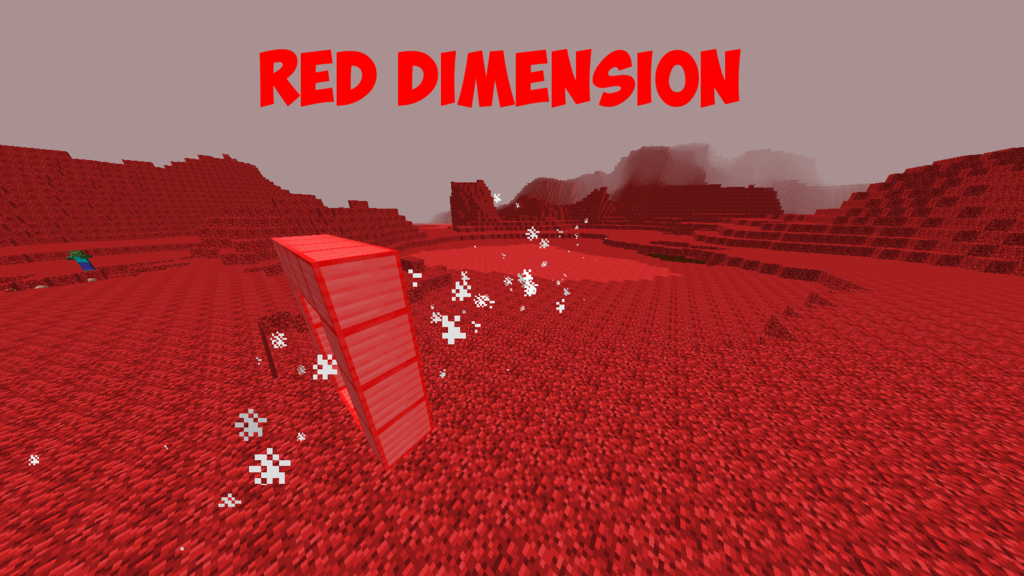 Feautures
- new Special Red Armor




- new Weapons and guns




- new Tools and Multitools




- new Blocks e.g. Red Diamond Block, Red Diamond Ore, etc




- new Mobs
- new Biome




- new Dimension



Installation
1. Install MinecraftForge




2. Download Red Diamond Craft for your MC version (below)




3. Copy the mod in your .minecraft/mods-Folder (Tutorial)




4. Select MinecraftForge-Profile and start Minecraft



Downloads
Available for Minecraft: ✔ 1.7.10 ✔ 1.8 ✔ 1.8.8
Please download my mod from curseforge
minecraft.curseforge.com/projects/red-diamond-craft
Planned Feautures - WIP
- new Mobs added (Update v1.0.8)




- Dungeons WIP




- new dimensions added (Update v1.0.8)




- Multitool added (Update v1.0.8)





- new Blocks added (Update v1.0.8)



Known Bugs
- v1.0.5 for Minecraft 1.7.10 crashes when entering a old world.
Bugs and errors
If you found bugs or errors report them on my website. (click here)
If your Minecraft crashes. Write it in the comments.
Changelog
v1.0.0
- release
V1.0.2
- Added new dimension.
V1.0.3
– New Swords and Tools
v1.0.4
– New Blocks. (Red Dirt,Red Stone, Red Sand, Red Gravel)
v1.0.5
– Dimension Bug fixed, Swords and Tools updated, New Block: Red
Cobble.
v1.0.6
- Added German langugae support.
v1.0.7
-Bug fixes; Red Dimension Crash fixed
v1.0.8 +++ The Big Update +++
- added new Mobs : Red Zombie and Red Skeleton
- added new Blocks: Red Glass
- added Multi Tool
- added Sound
- changed Texture of Red Dimaond Portal
- added Mob Drops
- changed Sky color
- changed Texture of Red Diamond Ore
- Bug fixed
v1.0.8a
- fixed Mod Name
- fixed Mod crash while entering a world
- Bug fixed
Highly recommended to update!
Modpacks
You can use it in your modpacks, if i am credited.
Credits
RedDiamondCraft by welt101 (2015-2016).
Project discontinued (10/7/2016)
Website:
welt101.eu.pn
Twitter
(Updates & WIP): twitter.com/welt101
Instagram
(not active): instagram.com/welt101insta
Support:
welt101.eu.pn/support
Made with MCreator:
http://mcreator.pylo.co/
P.S.
Post your suggestions in the comments.
Last edited by
welt101
: Oct 7, 2016