MCE626
Curse Premium
Diamond Miner
Location:

Batavia, IL

Join Date:

5/12/2013

Posts:

751

Location:

Batavia, IL

Minecraft:

MCE626

Xbox:

MCE626

Discord:

MCE626#6260

PMC:

MCE626

Member Details
Eccentric (ik-sen-trick):
- Unusual, strange, bizarre.
Disclaimer: This mod add new content, do not load worlds with this new content if the respective mod is not installed. I am not responsible for any damage done to your computer, worlds, or your copy of Minecraft. With that said, backup your worlds!
Copyright
0. USED TERMSMOD - modification, plugin, a piece of software that interfaces with the Minecraft client to extend, add, change or remove original capabilities.MOJANG - Mojang ABOWNER - , Original author(s) of the MOD. Under the copyright terms accepted when purchasing Minecraft (http://www.minecraft.net/copyright.jsp) the OWNER has full rights over their MOD despite use of MOJANG code.USER - End user of the mod, person installing the mod.

1. LIABILITYTHIS MOD IS PROVIDED 'AS IS' WITH NO WARRANTIES, IMPLIED OR OTHERWISE. THE OWNER OF THIS MOD TAKES NO RESPONSIBILITY FOR ANY DAMAGES INCURRED FROM THE USE OF THIS MOD. THIS MOD ALTERS FUNDAMENTAL PARTS OF THE MINECRAFT GAME, PARTS OF MINECRAFT MAY NOT WORK WITH THIS MOD INSTALLED. ALL DAMAGES CAUSED FROM THE USE OR MISUSE OF THIS MOD FALL ON THE USER.

2. USEUse of this MOD to be installed, manually or automatically, is given to the USER without restriction.

3. REDISTRIBUTIONThis MOD may only be distributed where uploaded, mirrored, or otherwise linked to by the OWNER solely. All mirrors of this mod must have advance written permission from the OWNER. ANY attempts to make money off of this MOD (selling, selling modified versions, adfly, sharecash, etc.) are STRICTLY FORBIDDEN, and the OWNER may claim damages or take other action to rectify the situation.

4. DERIVATIVE WORKS/MODIFICATIONThis mod is provided freely and may be decompiled and modified for private use, either with a decompiler or a bytecode editor. Public distribution of modified versions of this MOD require advance written permission of the OWNER and may be subject to certain terms.
News
September 8, 2016 - Released 1.4
November 2, 2016 - Released 1.5
November 7, 2016 - Released 1.5.1
December 23, 2016 - Released 1.6
November 17, 2017 - Released 1.7
March 13, 2018 - Released 1.7.1
Other Stuff
This mod uses forge.
#ECBmod
Here's some images of stuff in the mod, take a look at the wiki for everything.
Some biomes:
High Lands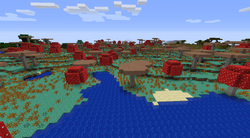 Arctic


Death Forest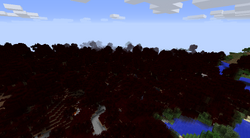 Obsidian Forest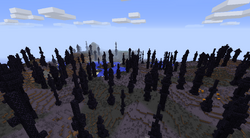 Glassland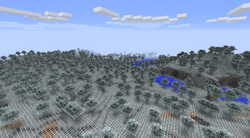 Some of the blocks and item:
Will add later

Other:
Player grown glass tree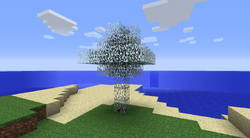 Co-CEO, and senior programmer, at Xendric Interactive.
Last edited by
MCE626
: Apr 3, 2020