Turin464
Curse Premium
Tree Puncher
Join Date:

1/7/2012

Posts:

12

Location:

Australia

Minecraft:

Vaileasys

Xbox:

Vaileasys

Member Details

Warning from the author: Induo is still in development, meaning that there may be some bugs. Everything currently in this mod is subject to change in any future update. Please backup your saves.
This mod adds some useful crafting recipes to the game along with some new items. There are currently 3 new tools. These are the Hammer, Mortar and Pestle and Chisel. Slabs can also be crafted back into their block variants.
Some crafting recipes have also been altered to require one of these tools. Most recipes will remain similar to the vanilla recipes, however also requiring one of these tools in the crafting grid.
Induo has been designed to fit into your survival game to enhance the realism without making things too complicated, while also adding features in which I feel are missing from Minecraft. The general theme of the game has been kept as much as possible.
Current Features
Hammers, to 'recycle' blocks and items.
Mortar and pestle, to craft certain items.
Chisel, craft chiselled variants of blocks.
Craft slabs into blocks
New/altered crafting recipes.
New achievements.
In-game configurations.
More useful recipes, items and blocks.
Upcoming Features
More chiselled variants
Decoration Blocks
Scrolls and Tomes

More/better screenshots are coming soon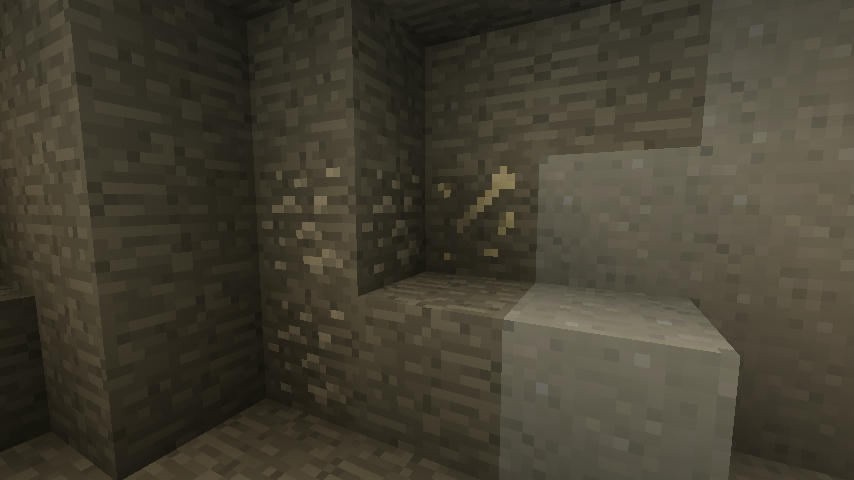 Clay, Fossils and Nitre Ore world generation.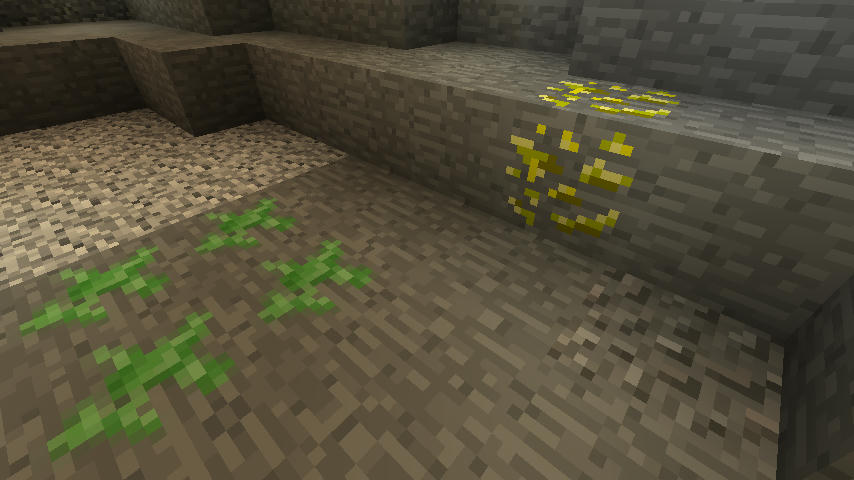 Sulphur Ore and Slime Ore world generation.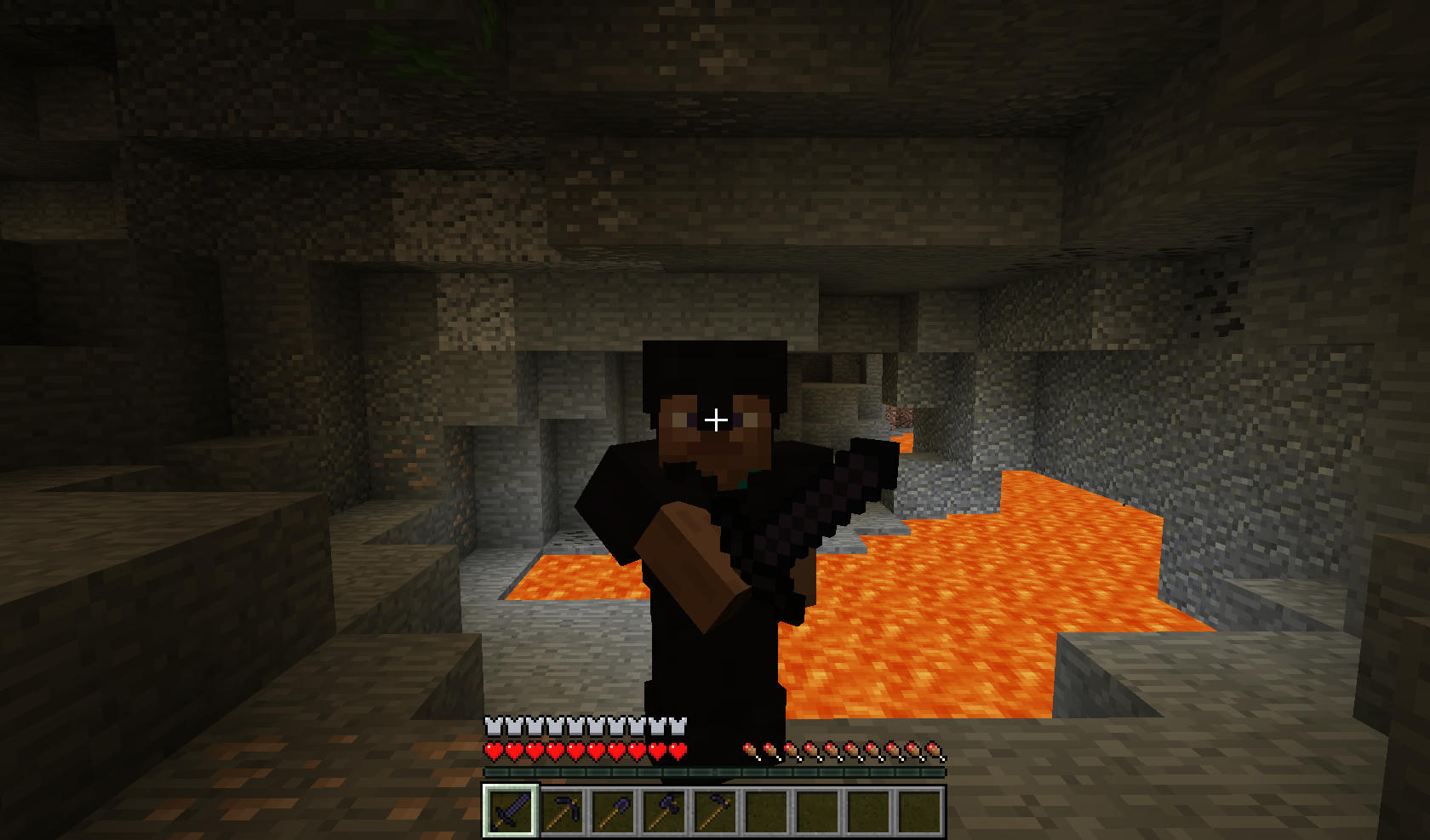 Obsidian Tools and Armour.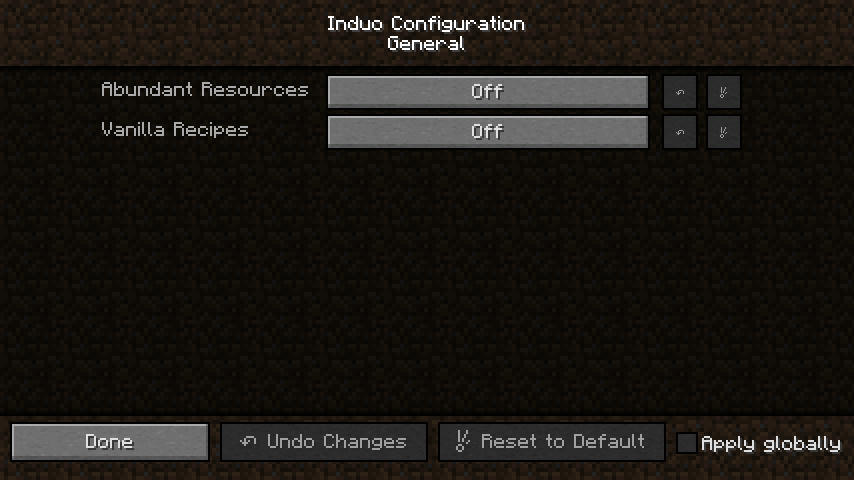 Configurations in General Category. (vanilla recipes config has been replaced)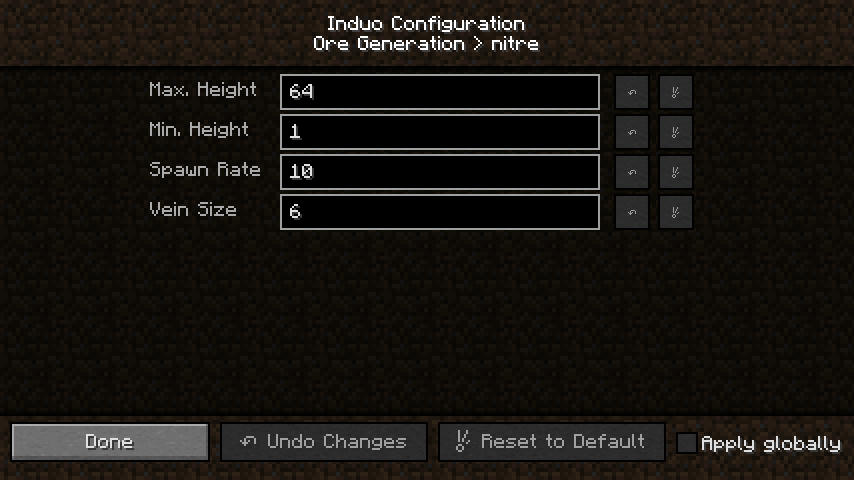 Configurations in Ore Generation Category, looking specifically at Nitre Ore.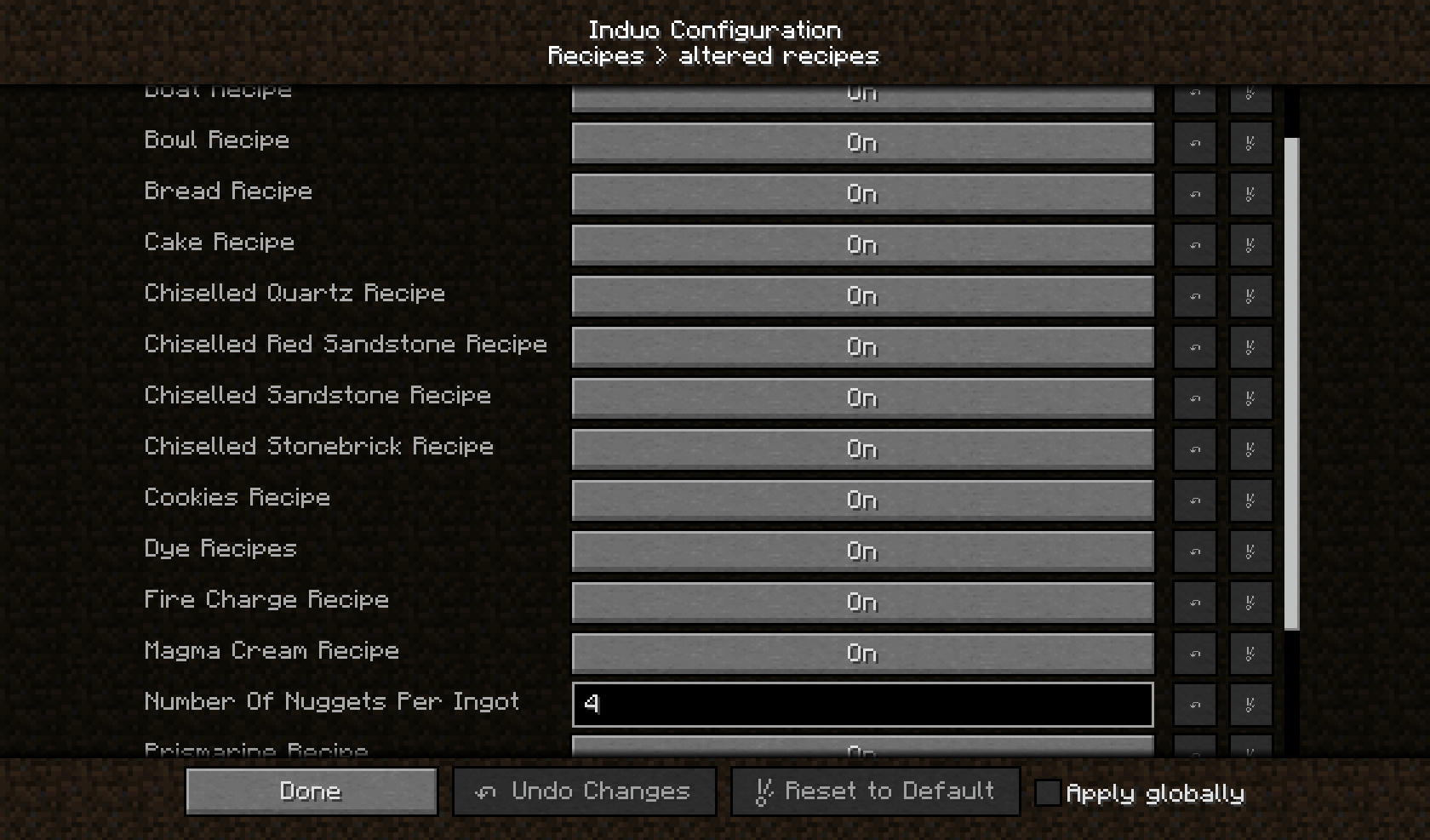 All altered Minecraft recipes are configurable.

Used in the crafting grid to recycle blocks/items.
Stone Objects
stone bricks --> cobblestone
cobblestone --> gravel
(red) sandstone --> (red) sand
furnace/dropper/dispenser --> cobblestone
stone tools --> cobblestone
Metal Objects
iron/gold tools and armour --> iron fragments/gold nuggets
iron bucket --> iron fragments
clock --> gold nuggets
Hard Materials
diamond tools and armour --> diamonds
enchanting table --> diamonds
obsidian tools and armour --> obsidian
There is one hammer for each tool material. The material determines the hammer's durability, available recipes and how much product you will get from breaking down an item/block.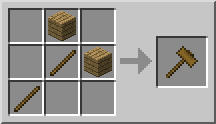 Hammer Recipe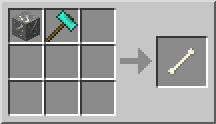 Hammers can refine ores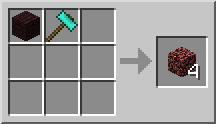 Hammers can recycle nether brick blocks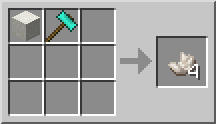 Hammers can recycle quartz blocks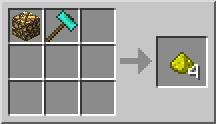 Some other hammer recipes
Note: Not all crafting recipes have been shown here

Used to crush items into finer ingredients:
plants/flowers --> dye (green dye now easier to obtain)
blaze rod --> blaze powder
Wheat --> flour (required for bread, cookies and cake)
Used for combining crushed ingredients:
slime ball + blaze powder --> magma cream
nitre + coal/charcoal + sulphur --> gunpowder
brown mushroom + sugar + spider eye --> fermented spider eye
nitre + ash + phosphorus --> bonemeal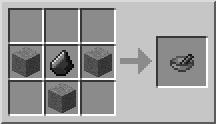 Mortar and Pestle Recipe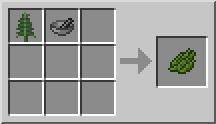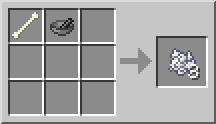 Mortar and Pestle is required to obtain dyes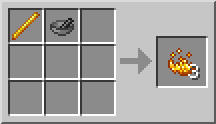 Mortar and Pestle is required for many ingredients
Note: The vanilla recipes for the items listed above have been removed.
Note: Not all crafting recipes have been listed here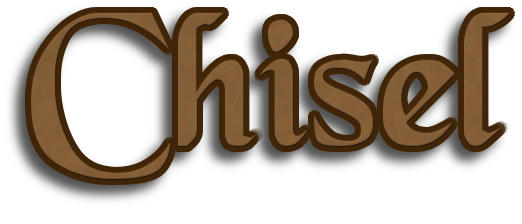 Required to craft chiseled blocks:
chiselled stone brick
chiselled (red) sandstone
chiselled quartz
chiselled andesite (new)
chiselled granite (new)
chiselled diorite (new)
Chiselled prismarine (new)
Right-click a block with the chisel for a chiselled block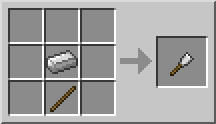 Chisel Recipe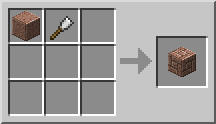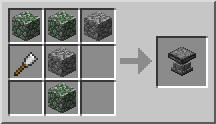 Shapeless and Shaped chiselled blocks recipes
Note: The vanilla recipes for these chiseled blocks have been removed.

Some vanilla items are now craftable:
Horse Armour
Name Tags
Saddle
Gunpowder
Chainmail Armour
String
More useful crafting recipes:
Half slabs can be crafted back into full blocks
Saplings and Leaves crafted into sticks
Some vanilla recipes have been altered:
All vanilla recipes can be turned back on in the configurations.
Bread, Cake, Cookies and Pumpkin Pie require flour and cooked in furnace (overall cheaper).
Dyes require Mortar and Pestle
Chiselled blocks require Chisel
Gold ingot now requires only 4 nuggets (amount configurable)
Boat requires a wooden shovel
Bowl is the old boat recipe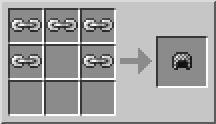 Chain Armour Crafting Recipes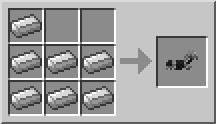 Horse Armour Crafting Recipes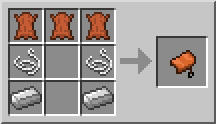 Saddle Crafting Recipe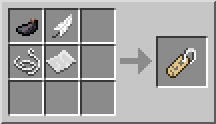 Name Tag Crafting Recipe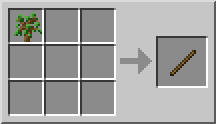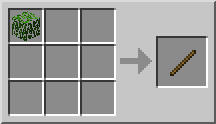 Saplings and Leaves crafted into Sticks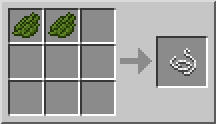 String Crafted from Cactus Green (Plant Fibre) -recipe will likely change in the future.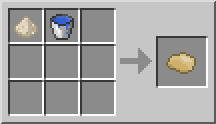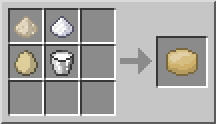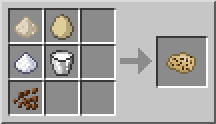 Bread Dough, Cake Dough and Cookie Dough Recipes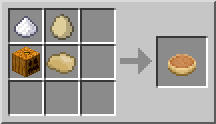 Raw Pumpkin Pie Recipe
Note: Not all crafting recipes have been listed here
Note: All altered vanilla crafting recipes are configurable.
It is recommended that you use a mod such as NEI for the crafting recipes, as some vanilla ones have been changed slightly.




Blocks:
ash block (affected by gravity)
Items:
obsidian tools and armour
chain
snow bucket, bowl and bottle
water bowl
wooden bucket
clay jug
There are many more features not yet listed here.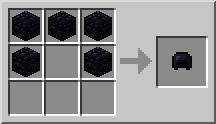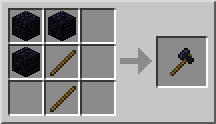 Obsidian Armour and Tools Recipes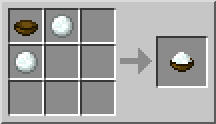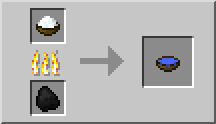 Snow Bowl, Bottle and Bucket Crafting and Furnace Recipes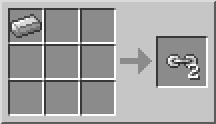 Iron Chain Recipe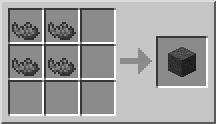 Ash block recipe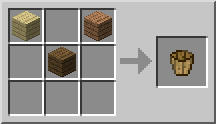 Wooden Bucket Recipe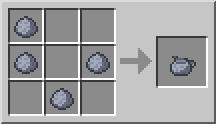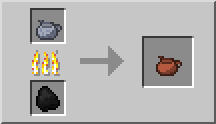 Clay Jug Recipes

Only available in 1.8
When updating to V0.3.4 or newer
Delete your induo config folder in [Your Game Directory]/config/induo.cfg
Also check out Hammers of Induo:
The hammer component back-ported to 1.7.10
Note: Hammers of Induo will no longer be supported.

English: Australia
English: Canada
English: United Kingdom
English: United States
Latin: Latium
Coming Soon
Note: Some languages may not be 100% accurate

Minecraft Version: 1.8
Minecraft Forge Version: 11.14.3.1502 to 11.14.4.1577

V0.1.0: Initial Release (DONE)
V0.2.0: Durability Update (DONE)
V0.3.0: Miscellaneous Update (DONE)
V0.4.0: Cosmetic Update (updated to 1.10.2) (In Progress)

V0.5.0: Scrolls and Tomes Update (On-Hold)

V0.6.0: Amulets Update (Planning)

Vx.x.x: 1.11 Update (Pending)
Note: This list is not final. More features may be added, removed or moved.
Reporting Bugs
If you have found a bug, please post a comment or send me a PM with the full crash log.

You may use my mod in your modpack, whether it be public or private without my permission.
If you release your modpack to the public, I ask that you link back to this page or the curse mod page. I also ask that you contact me (either by comment or PM) providing a link to your modpack so I can check it out, and possibly link to it on this page.

There are currently no known compatibility issues.
This mod alters some vanilla recipes which may result in some compatibility issues. As of V0.3.4 every altered recipe is now configurable. You can either turn the Induo recipe Off (Vanilla On), Induo recipe On (Vanilla Off) or turn both Vanilla and Induo recipes On. Each recipe can be configured individually.
Induo also adds in its own custom bowl, which may cause some problems. To tackle this, the vanilla bowl can be crafted by placing the Induo bowl in the crafting table. Alternately, you can remove this recipe by using the above method. By doing this a tool tip will also appear on the Induo bowl so the player can determine the difference.
Induo uses the Forge Ore Dictionary. This allows items and blocks from different mods to be used interchangeably for recipes.

0.3.5
- removed abundant resources config option
- added abundant minecraft resources config option
- added abundant induo resources config option
- changes to lang files
- bug fixes
0.3.4
- added wooden bucket
- added clay jug
- added dense gravel (higher chance of dropping flint)
- added cobblestone bench
- added mystical bench (right-click cobblestone bench with purple carpet)
- new config options
- new chisel function
- recipe changes
- reduced obsidian enchantability
- changed some item ID names
- bug Fixes
0.3.3
- bug fixes
0.3.2
- changes to abundant resources config option
- removed obsidian shards (recipes now require obsidian blocks)
- removed obsidian ingot config option
- minor adjustments to config options
- optimised hammer recipe return values
- new crafting recipes
- added chiselled prismarine
- so many bug fixes
- changes to lang files
0.3.1
- added a new config option: abundant materials
- removed hammer enchantments
- removed some hammer recipes
- bug fixes
- fixed lang files
0.3.0
- added achievements
- added in-game config along with more config options
- added grass seed (found in tall grass)
- added fungal spores (mortar and pestle with mushroom)
- added burnt foods
- added ash recipes
- added ore dictionary (now with mod compatibility)
- added phosphorus powder (mortar and pestle with gravel)
- chisel now repairable in anvil (iron fragments)
- added water bowl (required for stews)
- added snow bowl (smelted into water bowl)
- added snow bottle (smelted into water bottle)
- added obsidian ingot (config option)
- recipe changes
- bug fixes
- updated mod info
0.2.3
- texture changes
- new hammer recipes
- new mortar and pestle recipes
0.2.2
- lang file changes
0.2.1
- bug fixes
0.2.0
- changed some vanilla recipes
- added chiselled blocks
- added new hammers: wood, stone, gold, diamond, obsidian
- hammer recipes now depend on hammer material with varied product amount
- new mortar and pestle recipes
- double stone slab now craftable
- added ash block (has gravity)
- added ash item (crafted into ash block)
- wood items and blocks smelted into ash
- new bonemeal recipe
- changed cake and cookie recipes
- added snow bucket (smelt into water bucket)
- fixed lang files
0.1.4
- bug fixes
0.1.3
- removed achievements
- updated mod info
- added new hammer foundations
- added new hammer recipes
0.1.2
- new items
- new recipes
- minor texture changes
- bug fixes
0.1.1
- minor texture changes
- new bonemeal recipe
- added language support: Australia, Canada, Latin
0.1.0
- added hammer (reverts stone materials)
- changed recipes to require hammer
- added mortar and pestle (grinds ingredients)
- changed recipes to require mortar and pestle
- added chisel (crafting component)
- changed recipes to require chisel
- added obsidian fragment
- added obsidian tools and armour
- added recipes to some vanilla items
- changed some vanilla recipes
- slabs crafted back into blocks
- added new crafting recipes
- added new items
- new ores: fossil, nitre, sulphur, slime
- new clay world generation