FireandIceMod
Tree Puncher
Join Date:

8/9/2015

Posts:

24

Member Details
For hundreds of years, Dragons have roamed the lands of the Known World. They are not simply pests and menaces, but the main cause of the loss of many lives. Only a brave few can slay a dragon. Even less can tame one.
Welcome, to Ice and Fire.
Ice and Fire is a mod created by both Raptorfarian and Alexthe666, which hopes to give you a true dragon experience. Currently, Dragons have two types, Ice and Fire. Fire Dragons breathe fire and roam most of the habitable world, whilst Ice Dragons inhabit the coldest places known to man and freeze their prey to death. Both kinds of dragons spawn naturally as adults. Now that both the ice and fire dragons are in we will be focusing on adding new creatures to the mod.
Ice and Fire aims to bring to you a revolutionary dragon experience. It allows role players and mod pack makers, access to all thebasic and advanced needs of a dragon hunter and/ or tamer. These
include, but aren't exclusive to:
Dragon skeletons - these can be found in desert biomes and can be used to collect a few bones
Dragon roosts and caverns - where you can fight dragons and find grand treasures
Dragon eggs - which can be found in dragon caves
Dragon taming and riding - mount up your tamed dragons and even armour them
Dragon equipment - craft tools and weapons from dragon bones and armours from dragon scales
Bestiary - for collecting and learning information with regards to dragons
Additionally now the that the fire and ice dragons are in we will be aiming to perform necessary bug fixes and balance changes in addition to adding new mythical creatures.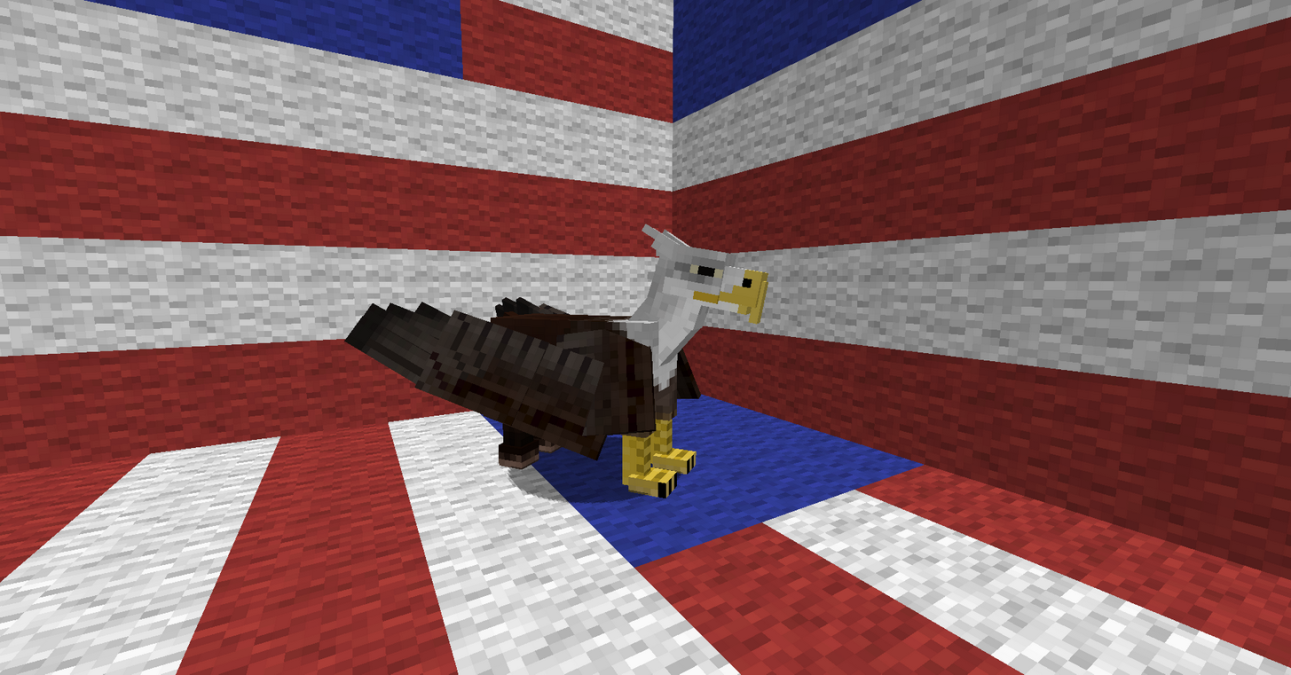 Q. What inspired you to make this mod?
Alex666: A. Never have I ever seen a mod represent dragons like I want them. They are always hexapodedal, or they are small or the models are straight up unsatisfying.
Raptorfarian:
A. I've always wanted to have a dragon mod where you had dragons which could be found guarding treasure, hunting farm animals or hunting you. After a long time waiting for the greatly anticipated Red Dragon. I'd had enough and decided to take my 2 years of Minecraft modelling experience to make the dragon mod I've always wanted
Q. Will there be other types of dragons/creatures?
A. We will do additional fantasy creatures that aren't necessarily dragons.
Q. Do you plan on adding other dragon elements e.g. Earth and Lightning?
A. We feel this concept is slightly over used with elements such as Earth and Lightning being potentially more useful and creative if used in conjunction with other creatures. Also The Ice and Fire, Earth and Lightning Mod doesn't have the same ring to it.
Q. Do Dragons come in different colours?
A. Dragons come in 4 different colours per species, and the color darkens as they grow older.
Q. Where are Dragons to be found?
A. Dragons can be found sleeping in caves surrounded by treasure or out hunting for food in their home biome. Fire Dragons are found in extreme hills while Ice Dragons can be found in ice plains and ice spike plains.
Q. Are you able to tame dragons?
A.Dragon taming is planned to be a large part of the mod. Dragons are tamed from obtaining an egg from a stage 4 or 5 dragons (stages will be explained next question). Eggs can then be hatched by heating with fire (fire
dragon) or freezing in a block of ice (ice dragon). You will then have to raise the baby to adult hood. Be cautious however abuse of your dragon may result in it going rogue.
Q. What are dragon stages?
A. The Dragons in our mod slowly grow over time each stage marks a significant change in the dragon after a certain amount of growth. Stages represent a change in colour, horn size, eye shape, diet and abilities of the dragon. As dragons progress in the stage they typically become darker, their wing membrane increases in size allowing flight which starts at stage 3 and develop their characteristic breath at stage 2. At younger stages dragons will only eat rabbits and chickens and as they grow so will the size and quantity of their prey required to sustain them. As dragons go up in rank they unlock new abilities and/or their previous abilities increase in strength. The final dragon rank is
stage 5 which are truly monstrous in size. Only the best Dragon hunters go after those.
Q. Are Dragons ridable?
A. Duh, of course.
Q. What sort of loot can be obtained from Dragons?
A. Dragon caves if found are filled with piles of treasure which can be harvested for gold and occasionally rare gems and items. The Dragons themselves drop scales and bones. Scales can be crafted into armour the colour of which is determined by the dragon and provides and protection bonus against its corresponding type. Bones can be crafted into powerful swords and bows. Dragon Head trophies can also be obtained and of course lots of EXP.
Q. What sort of attacks that Dragons have?
A.Dragons have a large number of attacks. Initially, dragons will only be able to attack by biting at stage 1 though are more likely to run away. At stage 2 they unlock fire/ ice stream. Stream attacks are a gout of flames or ice. Fire stream burns the target and lights the ground it touches with dragon flame ( a faster-burning version of fire). Ice stream slows the target and deals a smaller amount of damage, it also places dragon ice (a more blue form of ice that stacks like snow) and shards of dragon ice which deal damage. At later stages, the size, length and range of the streams will increase. Fire streams being likely to burn down forests while Ice streams being able to completely encase you at later stages. At stage 3 they unlock their next two attacks which come with flight. Swoop and Fire/Ice blast. Swoop is where a dragon will swoop down at the player picking them up then dropping them. Fire blast is an explosive shot which breaks blocks and spreads dragon flame on the ground. While Ice blast will turn blocks into ice and encase the area in a chunk of dragon ice and ice shards.
Q. What's the most effective method of killing Dragons?
A.The best way to take on a dragon is with preparation. You will require a lot of potions and golden apples. To take on the later stage dragons. The best equipment is dragon bone weapons along with armour of the corresponding type. Want to take on a fire dragon. Come wearing fire dragon scale armour and with fire resistance potions and weapons
enchanted with frost aspect (applies slows onto the target and increases damage vs creatures with fire resist) . When facing an ice dragon take ice dragon scale armour, swiftness potions to counter the snowing effects and weapons enchanted with fire aspect. Fire Dragons are immune to fire and Ice Dragons are immune to slows. Both also have a natural resistance to poisons. Fortunately for you finding dragons above stage 3 hunting in the wilds is a rare sight.
See here for download.
https://minecraft.curseforge.com/projects/ice-and-fire-dragons-in-a-whole-new-light
Note the mod also requires this LLib for 1.11.2: https://minecraft.curseforge.com/projects/llibrary/files/2478635
Note the mod also requires this LLib for 1.10.2:
https://minecraft.curseforge.com/projects/llibrary/files/2370377
And the latest recommended version of 1.10.2:
https://files.minecraftforge.net/maven/net/minecraftforge/forge/index_1.10.2.html
-Added Hippogryphs. Search for them in mountainous biomes and tame them!
-Added Gorgons. DON'T LOOK INTO THEIR EYES. (thanks to Zyanna for the structure)
-Added Pixies. Find their villages in roofed forests!
-New dragon textures for both fire and ice dragons
-New dragon sounds for both fire and ice dragons
-New dragon Flight AI
-Dragons now defend their owners
-Dragon strike now works
-Dragons are now angry balls of rage again
-New Dragon Staff Texture
-Added Chinese Translations
-Nerfed dragon shake attack
-New block textures for gold and silver piles
-New block sounds for gold and silver piles
-new block textures for frozen blocks
-Added frozen splinters block
-Fire and Ice dragons will now turn wooden blocks into ash or frozen splinters, respectively.
-Changes to oredictionary definitions
-Fixed Sponge Forge Snow VIllager Crash
-Larger dragons now articulate their legs on uneven ground(thanks Paul101)
-New Achievements
-Lecterns can be placed on half blocks
-Edited spawn rates a bit.
-Fixed Silver Ore not obeying the config
-Fixed Podium and Lectern deleting inventory
-Fixed Ice dragons only being female
-Fixed dragons causing soft crash
-Fixed spelling/grammar in bestiary
A note on crafting and using the bestiary:
1- Find a dragon roost and loot one of the chests for manuscripts.
2- Craft a bestiary using 3 manuscripts in the configuration below.
3 -Then open the bestiary as if you were reading a book, and use the introduction section to learn how to improve it further.
Head coder and animator for Ice and Fire
Other projects include:
Fossils and Archaeology Revival Mod / It's about time mod /Biome Reactors
Chief model and texture designer for Ice and Fire
Other projects include:
Fossils and Archaeology Revival Mod / Avatar the lastblockbender (discontinued)
Reviews:




Guides:

Thank you for reading and I hope you enjoy the mod!
WARNING: any request for a 1.7.10 version will result in being reported for spamming.
Please refrain from messaging this profile as it is not checked for messages, it is merely a shared account for this mod.
p.s.
Yes, we know they are Wyverns technically, however wyverns are defined as being a type of dragon. Plus ours do not spit poison like wyverns do in some mythologies.