Gibby008
Zombie Killer
Join Date:

1/10/2014

Posts:

188

Minecraft:

Gibby008

Member Details




Possibly a new dimension...

The Sunset Dimension is not compatible with Battle Towers, just disable the mod when entering.
-Not compatible with servers (yet!)
-Use keepInventory!!
-Use Not Enough Items
Modpacks: Just leave a link to the page and you are good to go!
Changelog
-1.6:
-Many previous Minibosses and Bosses have been made harder.
-The Montane Dungeon mobs are much harder.
-Crystallium Depths mobs are harder.
-Don't worry if it is too hard. Easy mode has been added in the config.
-Added 7 New Mobs/Minibosses
-Powered up amulets a ton, try them out!
-The mod is now server compatible. HOWEVER it hasn't been tested extensively yet, so backup often!
-The elemental blazes have been replaced with a new model.
-A new boss, the Elemental Boss is crafted from killing all of the elementals that spawn in the overworld.
-(again)reworked the armor a bit. The full set buffs are different, so take a look.
-Also, normal armor has been decreased a bit, because it is a bit op for other mods.
-The durability of mid-end game armors have been increased.
-1.5:
-Made Nethersteel a bit more common
-Reworked the Void Lord and Black Knight Boss Fights
-Most mobs will no longer hurt you in creative
-Fixed a bug where mod potion effects and nether portals appear solid
-Added a new dimension with lots of mobs, blocks, ores, etc.
-Did some general rebalancing
-Rebalanced enchantments
-Rebalance void armor and damage
-Made the mod more self explanatory. (Many items have been labeled with what they do in-game)
-Added crafting recipies for already existing items in the Montane Dimension
-Made the magic regeneration rate faster and added items to upgrade it.
-Re-textured the magic bar and tome of magic
The new dimension is accessible via the midnight block located at the top of the montane dimension structure. It needs to be mined and brought to the overworld first.
-1.4:
-Redid a few Dungeons
-Added many new mobs to overworld biomes.
-Added two new ores to the overworld.
-1.3:
-Completely redid the Crystallium Dimension. It has been split into two dimensions for double the awesomeness!
-Added more mobs for each Crystallium Dimension.
-Added a new boss and a new 3D weapon.
-1.2:
-Completed .config file
-Added many new mobs
-Added a new Dimension!
-Changed some creative tabs
-2 New Potion Effects
-Added some 3D items: expect to see more in the future!
-Magical Items are now more self explanatory.
-General Rebalancing of magical weapons and items.
-1.1:
-Smashed More Bugs
-Added a few Mobs/Npcs
-Added a dozen of new items, most notably amulets, bows and drinks
-Changed the dungeon spawners to custom dungeon spawners.
-Bosses are now spawned in useing spawners, so they will not despawn anymore.
-Added a config file, currently only for enchantment ids
-Global Entity ids should no longer conflict
-Added 1 new potion effect, imbalance.
-Added 3 new structures, the Tavern, the Desert Dragger Temple and the Nether Tower
-Chests now have been customized, so there is better loot in some dungeons.
-Purple and black flashes indicate when magic or void damage was taken.
-Overall, everything has been polished.
-1.0.2:
-Made a texture for the Undead Warlord
-Crushed a few bugs
-Made generated structures less common
-Made elemental blazes drop rods more commonly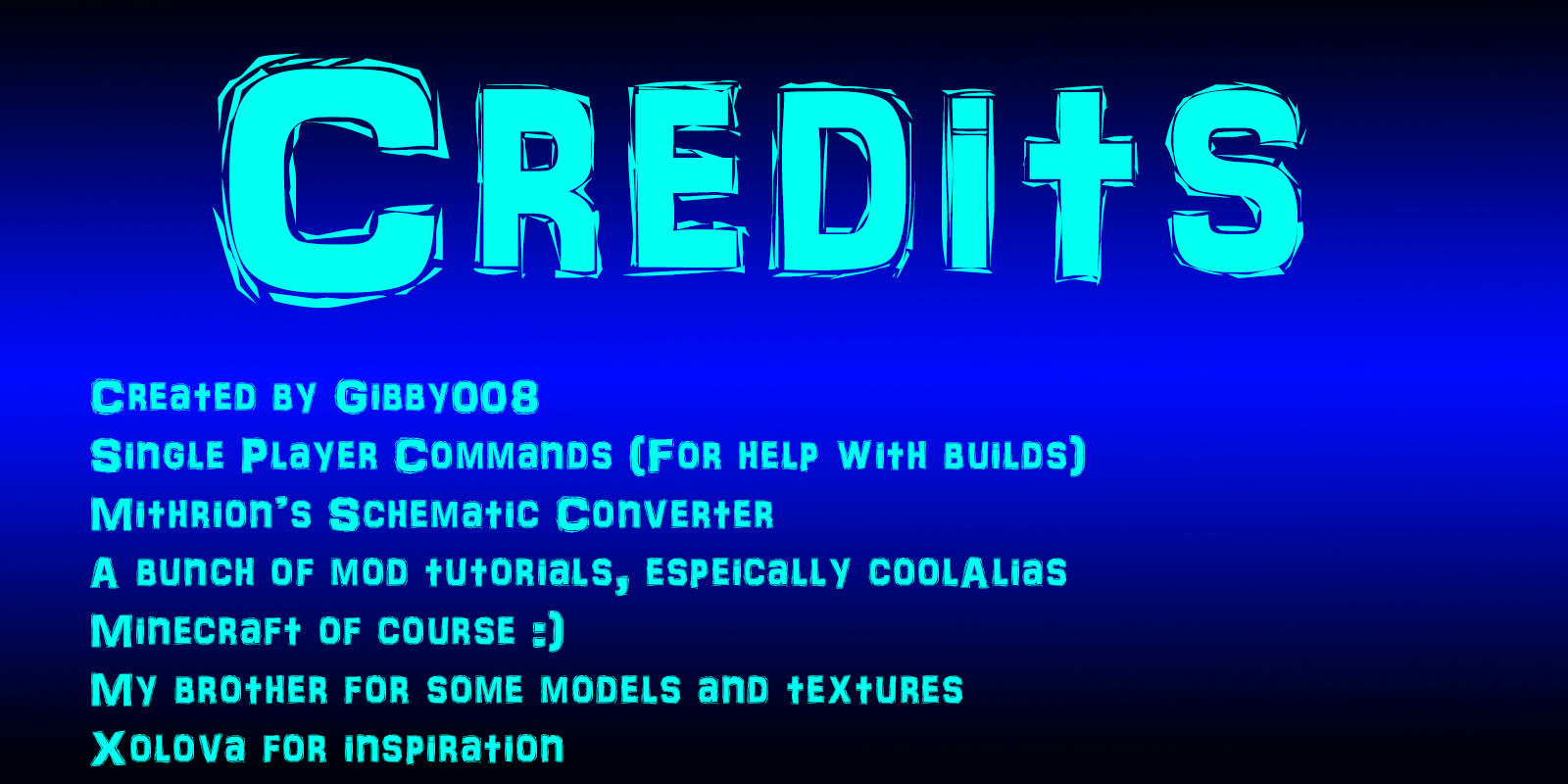 Minecraft moods.