bdew
Curse Premium
Diamond Miner
Location:

Orgrimar

Join Date:

1/31/2012

Posts:

737

Member Details

This mods adds various bits and machines to Applied Energistics 2. It also has a very original name
Requirements
Minecraft 1.7.10
Reasonably recent version of MinecraftForge
Applied Energistics 2 rv2.stable
BdLib 1.8.0
Warning: This mod is in beta state. Back up your worlds if you like them. I am not responsible for corrupted saves, reset chunks, stolen pizza and dead kitten.
Downloads
Added Blocks
Crystal Growth Chamber

Allows pure crystals to grow without dropping them into water
Can also form Fluix Crystals
Crystal seeds, and materials for Fluix crystals can be piped from any side
Finished results can be extracted from any side
Consumes 100 AE/t when active, will automatically switch off
Crystals will fully grow within 600 ticks (~30 seconds)
Accepts up to 3 speed upgrades

Advanced Inscriber

Has smarter sidedness than the normal version – items can be inserted and pulled out from all sides
Items can stack in input/output slots
Supports up to 5 speed upgrades

Pattern Encoder

Allows encoding patterns using NEI [?] button (a-la AE1 Pattern Encoder + NEI Addons)
Requires network connection to function
Consumes 1 AE/t constantly
Open Source
The mod is licensed under the MMPL-1.0, the source code is available on GitHub.
Yes this means you have permission to add it to any public or private mod pack without asking.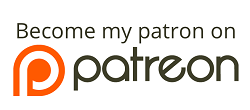 Last edited by
bdew
: May 26, 2015