VoidsWrath
Zombie Killer
Join Date:

1/19/2013

Posts:

176

Member Details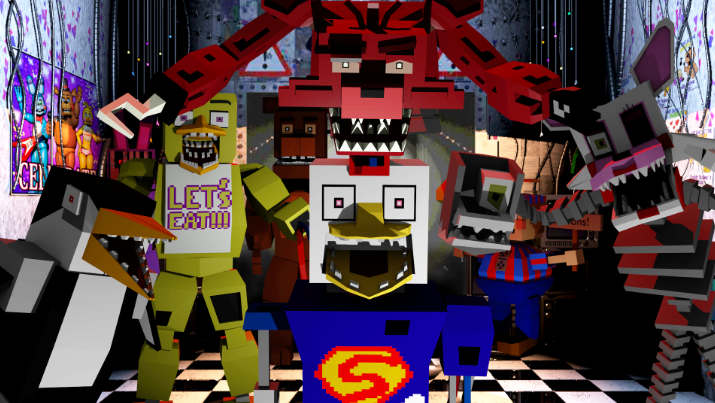 FIVE NIGHTS AT FREDDY'S MOD


Hey how's it going guys Cody here and I am proud to announce that we are creating a Five Nights at Freddys Mod! Now we have enjoyed the game and doing videos bringing it to minecraft but we wanted to do something more! So we have begun working on a Five Nights at Freddys mod like no other! We have some really kick ass models here along with some coding! Rich1051414 coder for damage indicators is the main developer working on this one and currently the only person on our coding team. We have our modeler Nemo who has been working on some animations for our youtube channel and he made the models for our next animation be usable for this mod! We plan to add a lot more characters and a lot more development work for the mod in the future! We have already updated the mod adding more advanced AI from todays announcment showcase! If you have any suggestions for the mod please let us know as we continue to work on the mod and make it a great mod for everyone to enjoy!
RELEASE ANNOUNCEMENT:



MOD OVERVIEW:


The Five nights at Freddys mod currently adds in 9 characters from the game into minecraft! We have over 10 models finished however development just started this week so we will be implementing more as we go! The mod has some custom AI that allows the characters from FNAF to act completely still while you are looking at them. However once you turn away thats when they go to work! They will stalk you from over 50 blocks away and will only move once you are not looking at them. If you are behind a wall and looking at them they will still move towards you since you cannot directly see them. Along with that if you get to close or if you let them sneak up behind you they will GRAB you and begin causing your screen to have static and it slowly fades to darkness. Now if you are quick enough you can walk away from them and break free however if your too late and your screen fully fades to darkness you will get a jumpscare and your character will die! IF you manage to escape the static slowly fades away but if you get jump scared right after escaping there will most likely be no way to survive! We are slowly adding more and we are very excited to be making this mod for you guys so any suggestions please let us know!

MOB SCREENSHOTS


We have over 9 characters added in to the game that includes Puppet Master, Withered Bonnie, Mangle, BallonBoy, Foxy, Chica, Freddy and 2 custom models we made for Joe and Cody from The Atlantic Craft!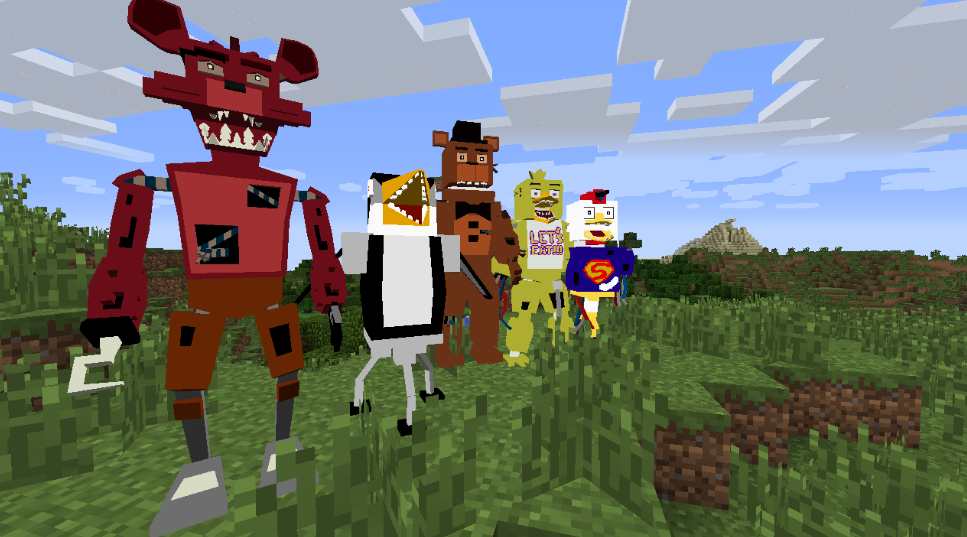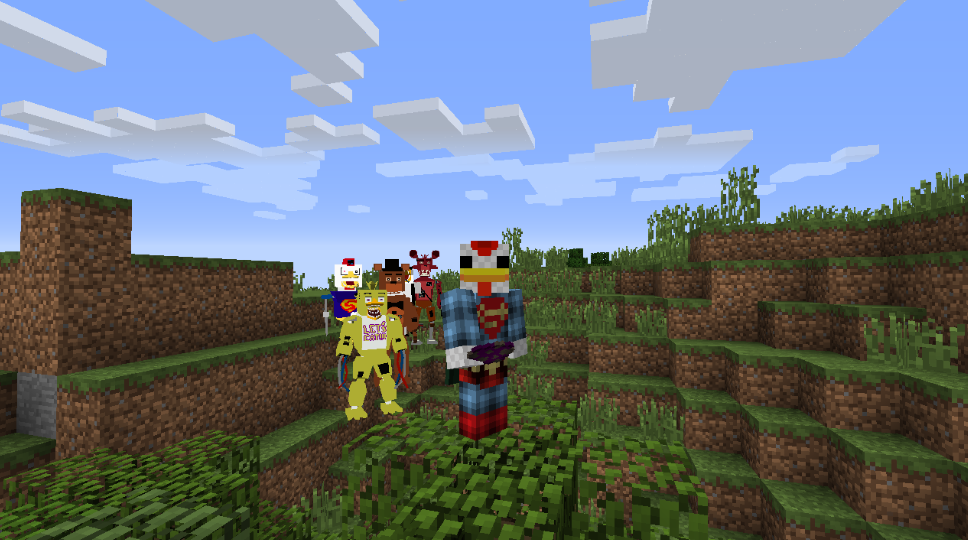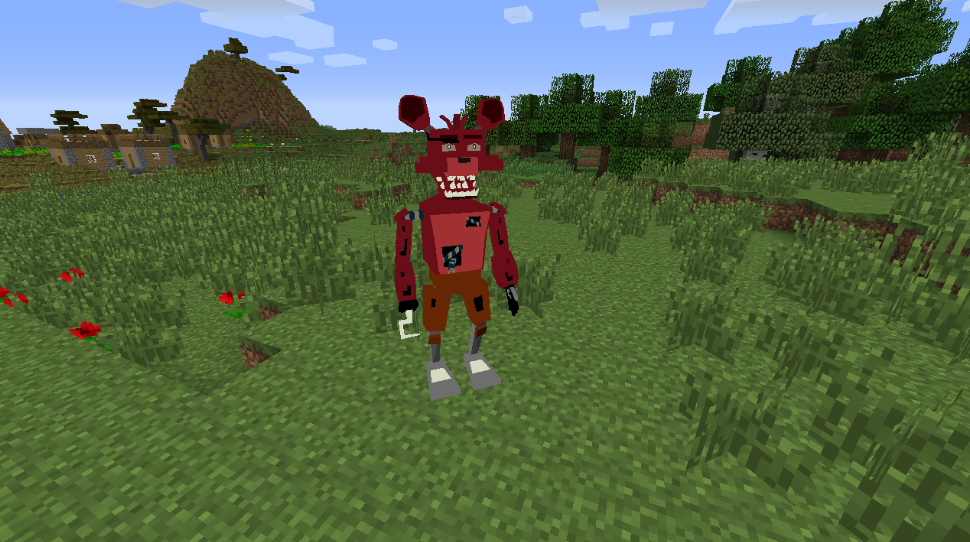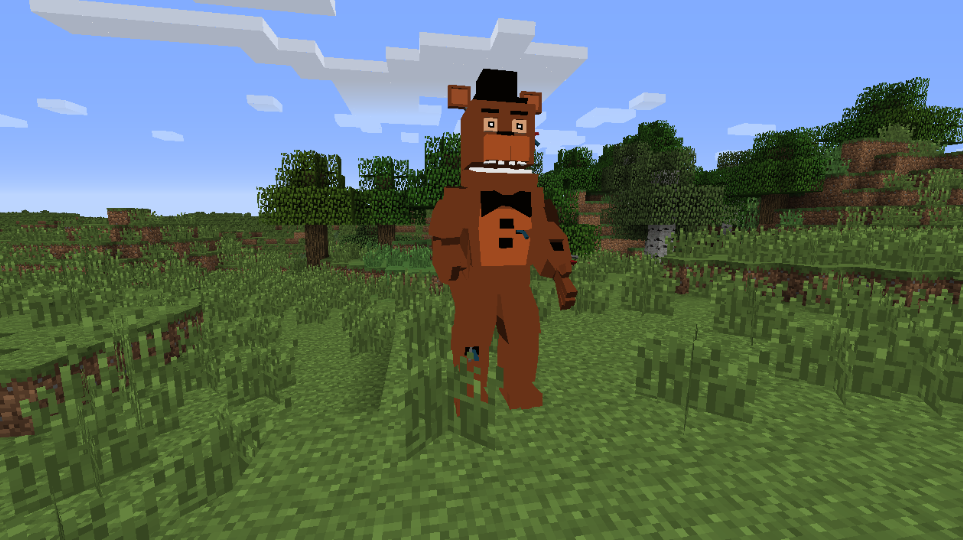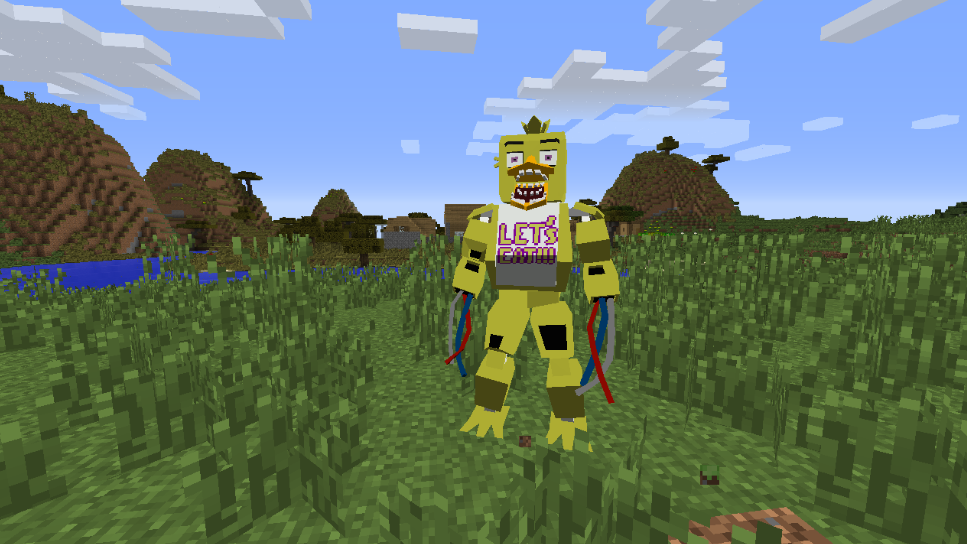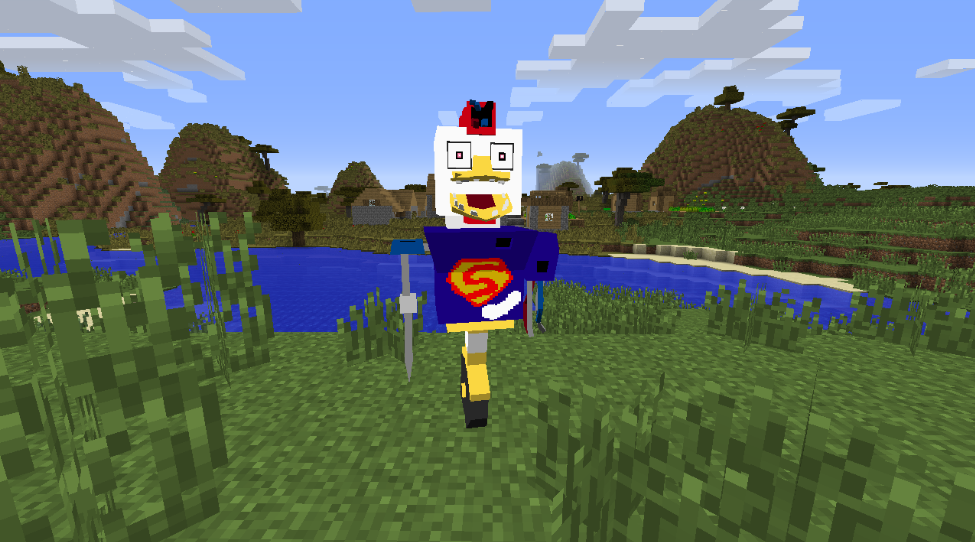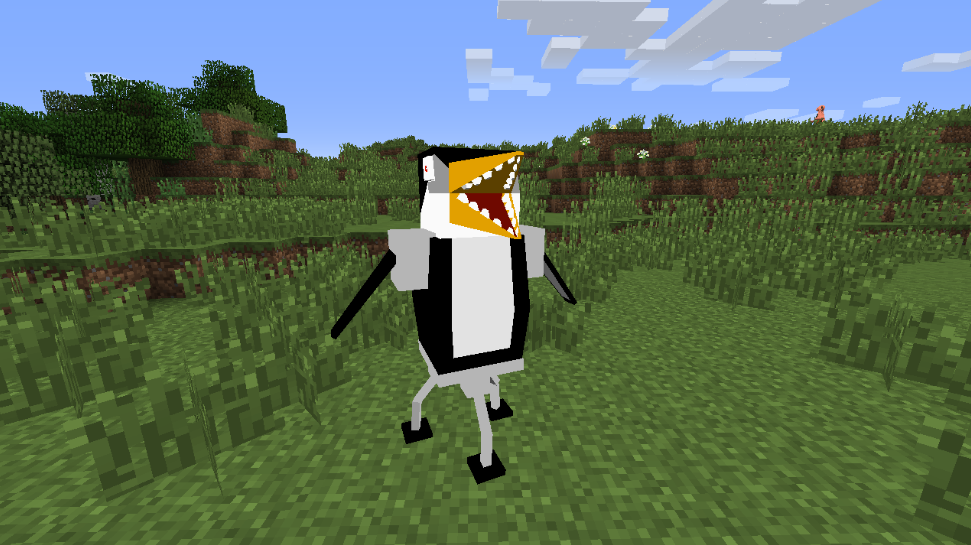 CHANGELOG:

Version 0.9 to 1.0:
Added: The Puppet Master Animatronic
Added: Animations to all animatronics
Fixed: Bounding Boxes for Mangle and Joe animatronic
MOD DOWNLOAD:
(1.7.10) Version 1.0 Download Link: CLICK HERE

TERMS OF USE:


*You must provide links to the Voids Wraths download link if you wish to create youtube videos as well as a verbal mention of where to download the mod*