TomEVoll
Curse Premium
Zombie Killer
Location:

Egersund

Join Date:

8/10/2014

Posts:

198

Location:

Norway

Minecraft:

TomEVoll

Member Details


Remake of the Factorization router and upgrades for 1.7.10 and 1.7.2.
Works in a similar way the original router did.


Example of usage: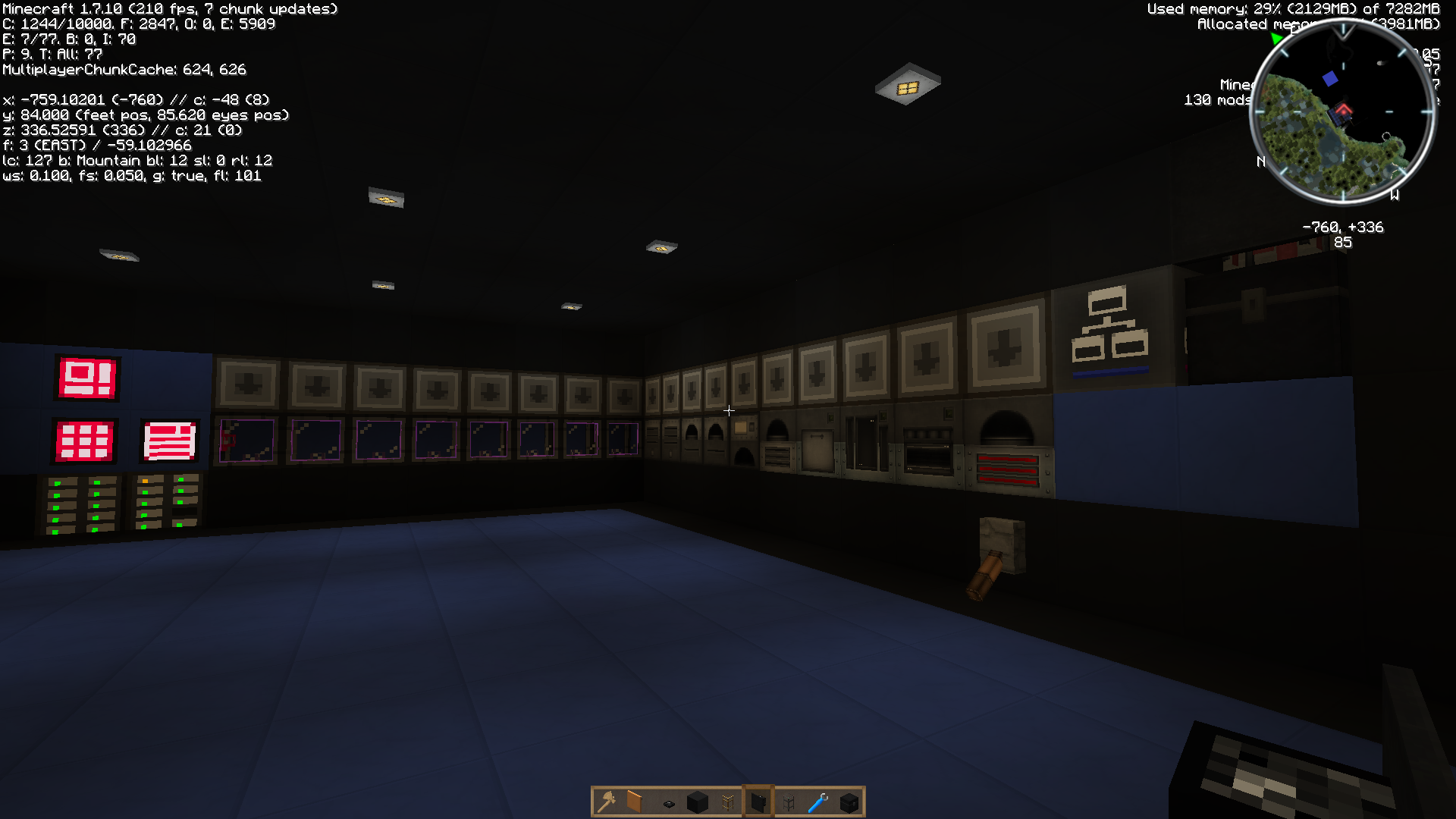 Here its used instead of 10 import bus, it pulls items from the bottom of all 10 machines and eject it to the me interface, witch will make the items go into the me system.
It also pulls everything from the chest (to the right of the router) the items coming from the quarry via logistic pipes and ejecting that to the me interface, saving me of 11 import buses and 11 channels total.

You can also use it for auto sorting in a barrel based storage system (i recommend to use a chest as buffer, use 2 routers, 1 to pull from the buffer/chest ejecting in to the next router witch export to barrels)

Recipes


Recipe is using vanilla iron and not dark iron, Egg is replaced with a diamond.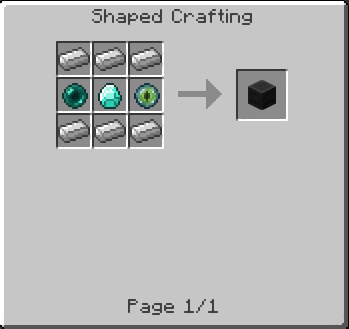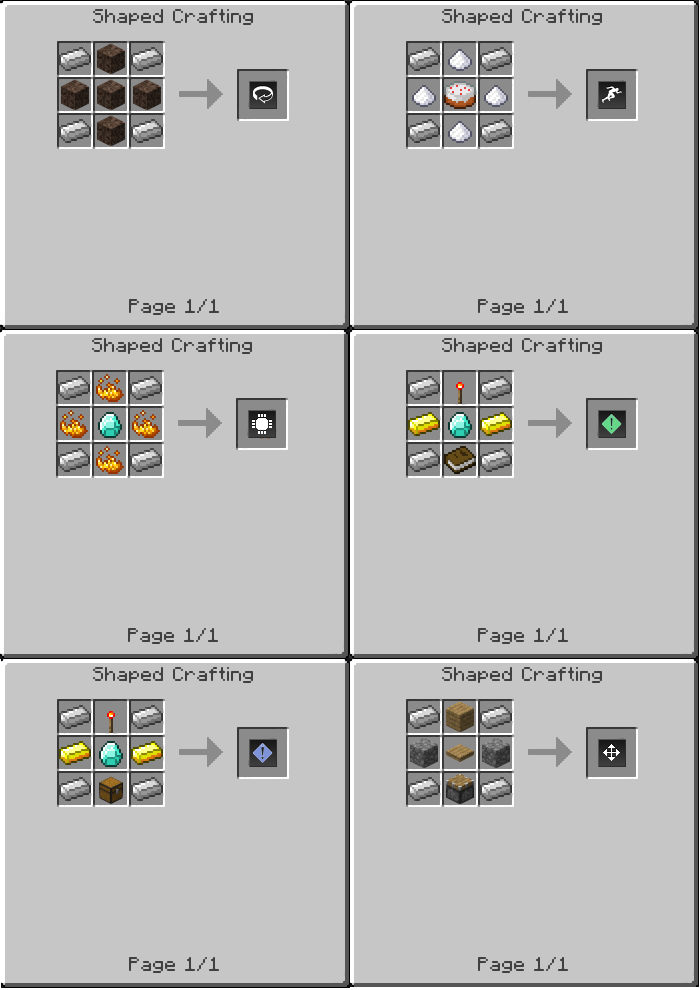 You have permission to use it in a modpack and streaming. (a message private or in here to let me know where it is being used would be nice)


Tip:
You can use this to insert frames in a Apiary from forestry, slot for the frames are 9,10 and 11.

Changes:
Build 1.1.4rc2
Fixed: ignore metadata on item filter not being sent to server from the gui.
Build 1.1.4

Fixed config file reseting on each start


Build 1.1.3
Fixed null pointer in config,
Build 1.1.2
Regex added to blacklist in config file
Machine names should now show up correct in the machine filter tab
Fixed a crash when Tileentities return null in getUnlocalizedName()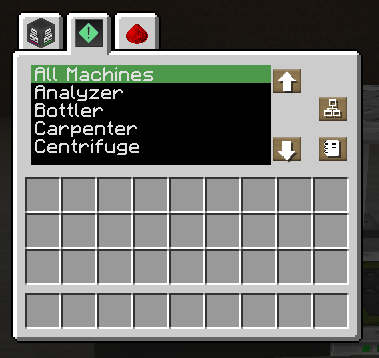 Build 1.1.1
Slowed speed to a more reasonable speed
Fixed, could crash if inventory got deleted while serving
Added tooltip to tabs
Upgrades now only stack up to 16
some code cleanup
Last tab no longer go outside the gui window if all upgrades are installed and will go to the bottom instead
Build 1.1.0
Duplication of items using NBT is no longer possible
Build 1.0.10b
Single build for 1.7+ (no need to get a separate file for 1.7.10 and 1.7.2 anymore)
List of machines in machine filter is now using the localized name instead of internal name
Build 1.0.9b
added Metadata to item filter.
added a button to give the option to ignore metadata if wanted
moved Eject code to execute before extraction to allow items to be visible for a small amount of time in the slot.
Press Del (Delete on some keyboards) to uninstall a upgrade.
Build 1.0.8b
item conversion should be really fixed now
Build 1.0.7b
Bug fix: unintentional item conversion
Build 1.0.6b
new gui
added white/black list for machine filter
added white/blacklist for item filter
added option in cfg file to adjust speed of the router
optimized item transfer a bit more
speed boost should now have a large impact on speed in larger networks
added "visit near", "visit all" to machine filter
increased speed
Build 1.0.5b
Removed the redstone message in console (spamming every tick) sorry about that one, used it for debug and forgot to remove it..
Updated router texture.
Build 1.0.4b
Items got its icons updated
Build 1.0.3b
Added redstone support
Ignore redstone
Active with signal
Active with no signal
Active once per pulse
Emit when empty
Emit when full
Emit proportional to stack
Tickrate can now be set in config file for both transfer of items and scanning for inventory.
Lever, torches and redstone dust can now be placed on the router.
Issues should be reported here.

For minecraft 1.7.2 look HERE, in 1.1.7 and up mc1.7.2 support is dropped, Alpha for 1.8.9 available.
Downloads:
If the widget below don't work use this link
Delete old config file if you are updating!
Old Downloads