Abcdmult
Stone Miner
Join Date:

8/22/2013

Posts:

80

Member Details


Description
Extractination II is rebirth of my old mod called Extractination. This mod allows you to transform useless blocks like cobble or gravel to more usefull items like metalls and diamonds.
How to use:
1. You need to build a multiblock structure(see this thing in a 'Screenshots' tab)
2. Place at the top of selected Extractinator(Basic(can process Gravel, Sand, Soulsand), Industrial(+Cobblestone, Netherrack), Advanced(+ Endstone), Hitech(dont needs multiblock structure and has maximal drop chances))
3. Connect a redstone pulsar to extractinator
4. Wait
5. Collect the drop from below of the structure
6. Profit!
Mod is fully configurable. For see and edit configs, go to the your Minecraft Main Menu, then go to the Mods tab, select Extractination II mod and press Config button.
Mod support:
v1.1 supports only Thaumcraft.

Screenshots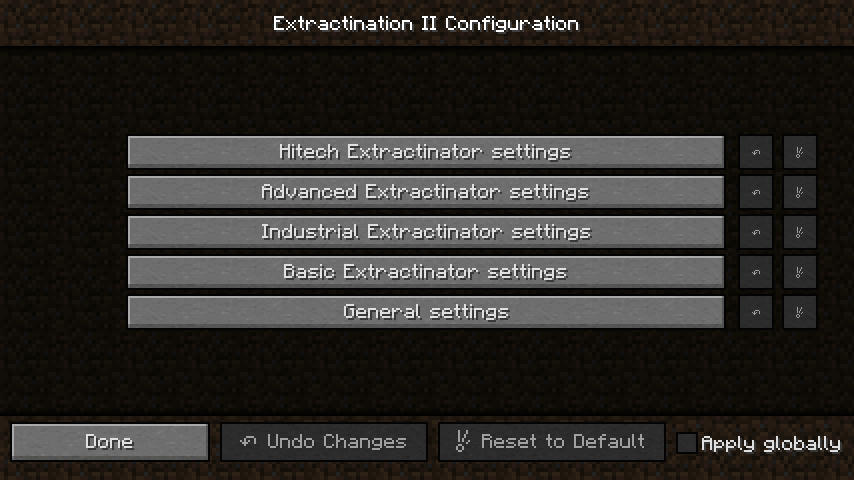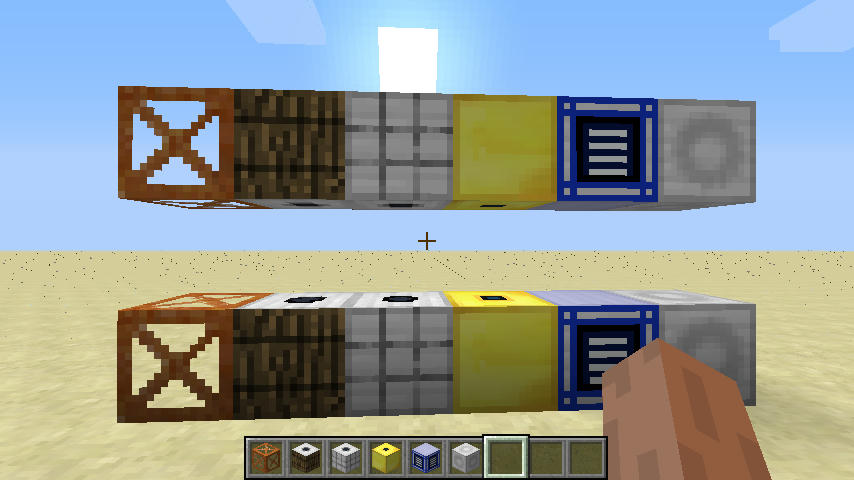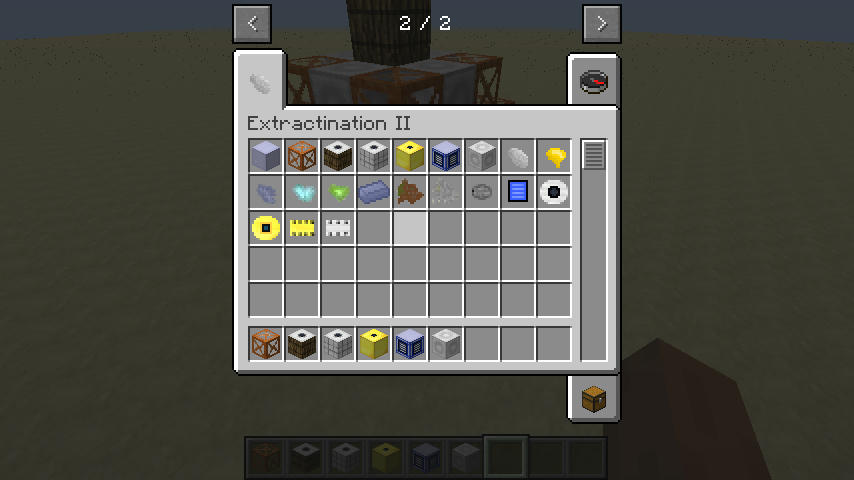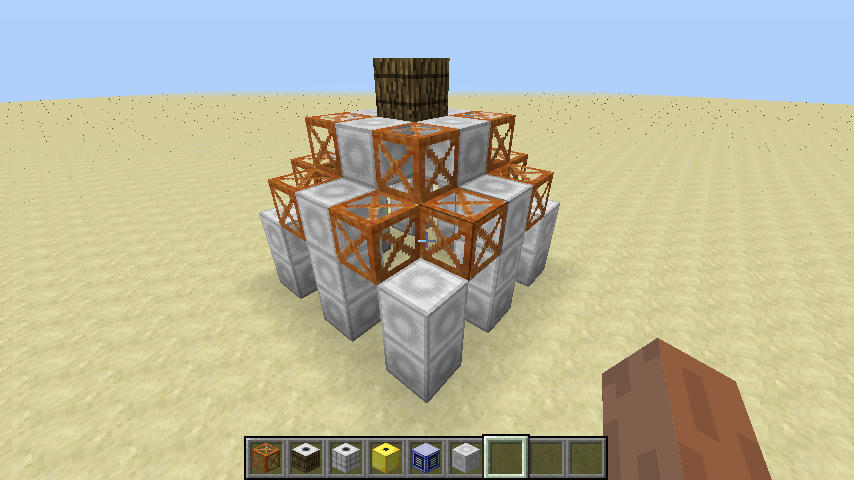 Downloads

Changelog:


1.1.2b:

- Bugfixes.

2.0: see in 9th post of this thread.



Copyright
This document is Copyright ©(2015) of Abcdmult (hereafter referred to as "The Owner") and is the intellectual property of The Owner. Only Minecraftforum.net and mcmodcenter.net is able to host any of The Owner's material without the consent of The Owner. It may not be placed on any other web site or otherwise distributed publicly without advance written permission. (Electronic mail is acceptable as long as you wait for a response.) If you mirror this mod page or anything The Owner has made on any other site, The Owner may seek compensation for the damages through a lawsuit.

My E-Mail: [email protected] If you have any questions, please, ask me in this thread, or send me e-mail.

Sorry me for a bad English, i'm from Ukraine.