somarani
Coal Miner
Location:

Toronto

Join Date:

7/6/2014

Posts:

129

Location:

Canada

Minecraft:

Somar98

Member Details
SoulCraft for Minecraft 1.7
Venture into the DARKNESS to unlock your true potential.
SoulCraft is a mod that allows you to harness and collect Soul power in order to create new Tools and Armor that will make you very powerful.
Each mob specific tool comes with its own special ability:
Zombie - Sword & Tools - Regeneration & Auto-repair

Spider - Sword & Tools- Poison & Silk Touch
Blaze - Sword, Tools & Bow - Fire Aspect, Auto-Smelt & Flame
Enderman - Sword & Tools- Teleportation & Ender Miner
Creeper - Bow (gun) - Explosive
Lost Soul - Armor - Speed + Hover
SOUL - Armor & Tools - Combines all the above + Flight!
_________________________________________________________

Zombie Block - Regeneration
Blaze Block - Fire

Ender Block - Teleportation

Slime Block - Jump Boost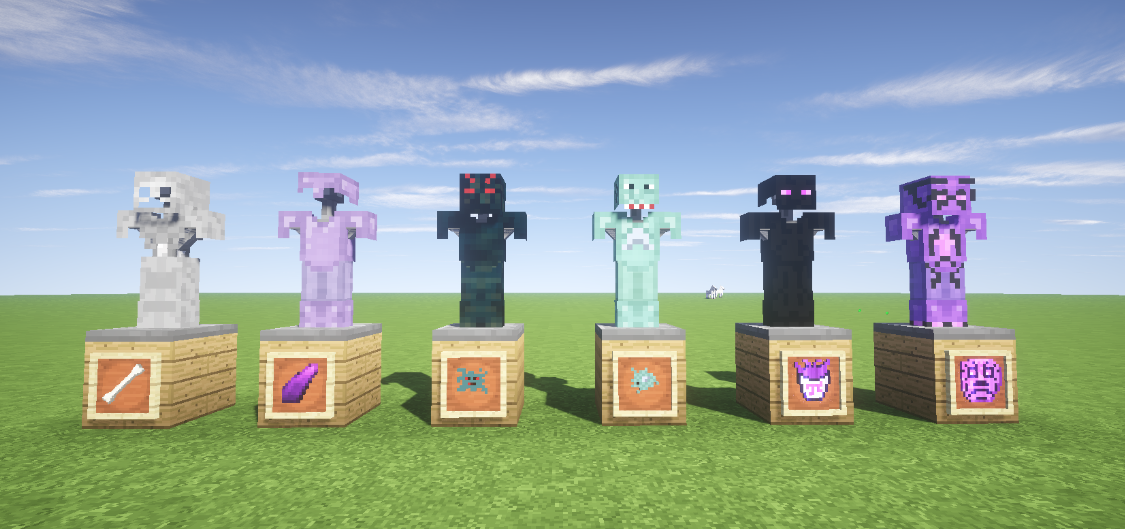 All the armor sets (as of v1.3)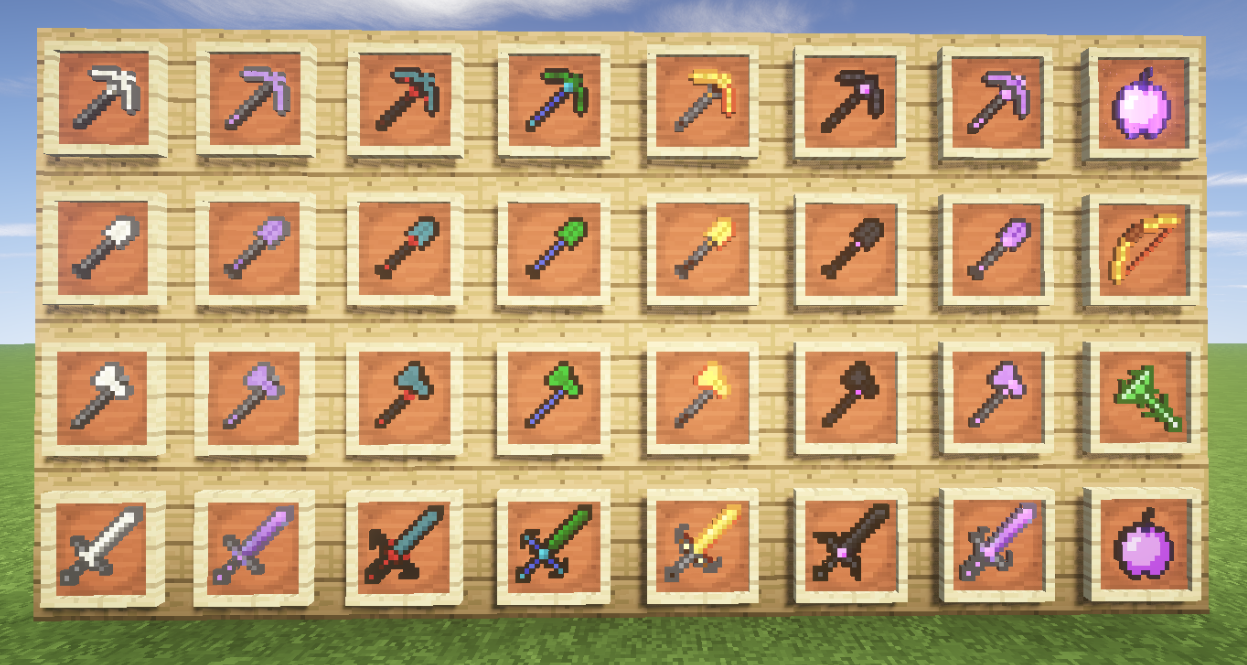 Not all the items
The Creeper gun at work!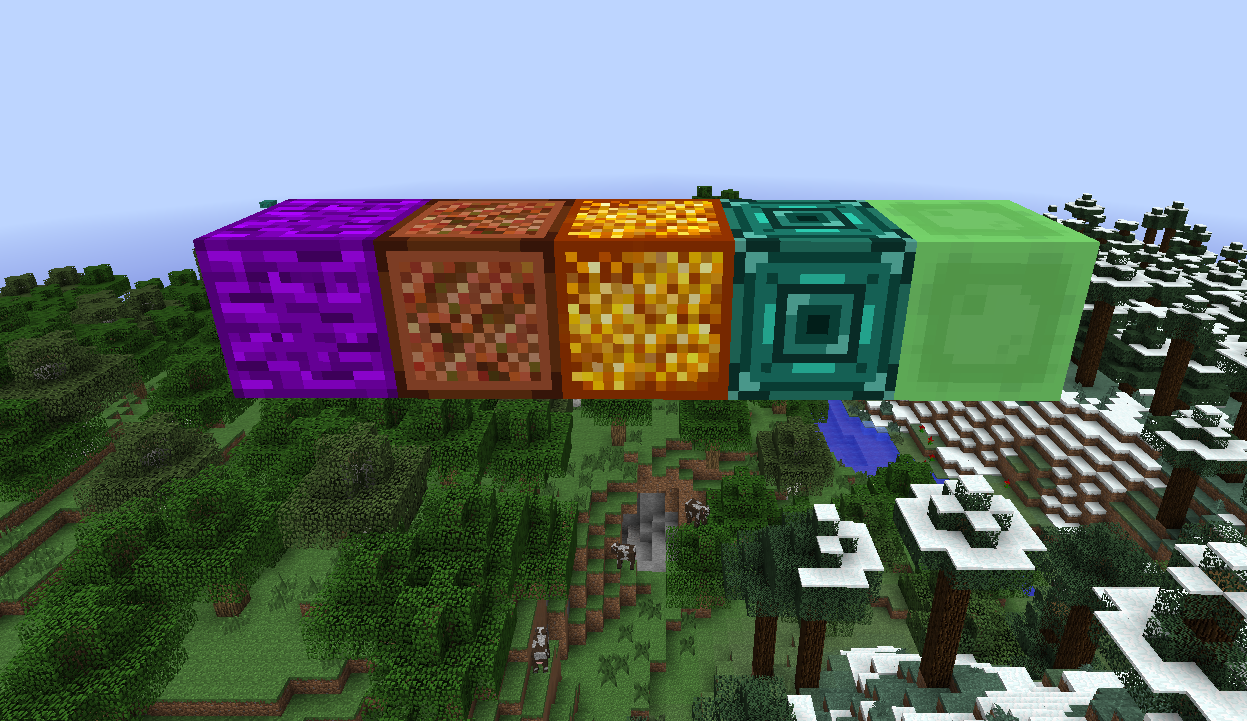 The specialized soul blocks
Mod Spotlight (Ssundee) - Outdated
More Mod Spotlights
Another mod review by
PopularMMOs
, thankyou!
Thank you to Ethan R Pro for this great review
Great mod review by a great supporter Ace_of_Aces1
Thank you to
Vinnoelgaming
for making me this mod review in Spanish. Although I don't understand what its saying, I'm sure its great!
Another spanish mod review by
3040wilson2
. Thankyou!
Download
FAQ + Hidden Tips (IMPORTANT)
-Clear glass is the same thing as regular glass, but its clear

-Soul glass allows player to walk right through it, but when any other mobs try to do that, they die immediately

-Clear Soul Glass is the same thing as Soul Glass, but it is completely transparent

-To get the trapped lost soul, right click a lost soul with an empty Soul Trap

-Soul-Infused ore spawns under level 40 (Y Coordinate)

-Mob specific swords do +3 damage to their respective mobs (spider sword does an extra 3 damage to spiders)

-The fish armor allows you to walk on water. To go underwater, you press shift. To get out of the water, you press shift and space.

-The zombie sword will heal you if you press Shift-Right Click

-To teleport with the endermen sword, shift-right click while pointing at a block and you will be teleported to it.

-To teleport with the Soul v2 sword, shift-right click at a block. To heal using the sword, just right click with the sword in hand.

-If you are wearing full Lost Soul Armor, jump and sneak(hold space & shift at the same time) and you will float in the air(hover)

-To spawn in the new Soul Boss (Tayean), you need to place down a piece of soul glass and throw into it one zombie soul, spider soul, creeper soul, and a bone helmet. Once you throw in these 4 things, Tayean will spawn.
Changelog
1.3.1
-Added new Soul Blocks (zombie, blaze, slime, ender)
-Added new spider armor
-Added slime boots
-Fixed issue with creepers crashing server
-Added tool tips to all blocks
-Added new soul boss (Tayean)
-Changed creeper soul recipes
-Many other bug fixes


1.2.1

-Fixed teleportation crashing servers
-Fixed auto-smelt crashing
-Fixed ender miner not picking up redstone
-Added axes & shovels for all tiers
-Added creeper soul
-Added 2 new bows
-Added 3 new blocks (clear glass, soul glass, clear soul glass)
-Added anvil repair to all items & armor
-Added update checker (tells you when a new update is available)
-Added auto-repair to zombie tools (thanks to Laughing_Jack403 for the idea)
-Added special abilities to v2 pickaxes
-Changed some textures (thank you to MC_miner_bros for the textures)
-Many other bug fixes

TERMS AND CONDITIONS
You may use this mod in a modpack as long as you give me credit where it is deserved. If you do use the mod in your modpack, please send me a link to it as I would love to check it out
0. USED TERMS
MOD - modification, plugin, a piece of software that interfaces with the Minecraft client to extend, add, change or remove original capabilities.
MOJANG - Mojang AB
OWNER - , Original author(s) of the MOD. Under the copyright terms accepted when purchasing Minecraft (
http://www.minecraft.net/copyright.jsp
) the OWNER has full rights over their MOD despite use of MOJANG code.
USER - End user of the mod, person installing the mod.
1. LIABILITY
THIS MOD IS PROVIDED 'AS IS' WITH NO WARRANTIES, IMPLIED OR OTHERWISE. THE OWNER OF THIS MOD TAKES NO RESPONSIBILITY FOR ANY DAMAGES INCURRED FROM THE USE OF THIS MOD. THIS MOD ALTERS FUNDAMENTAL PARTS OF THE MINECRAFT GAME, PARTS OF MINECRAFT MAY NOT WORK WITH THIS MOD INSTALLED. ALL DAMAGES CAUSED FROM THE USE OR MISUSE OF THIS MOD FALL ON THE USER.
2. USE
Use of this MOD to be installed, manually or automatically, is given to the USER without restriction.
3. REDISTRIBUTION
This MOD may only be distributed where uploaded, mirrored, or otherwise linked to by the OWNER solely. All mirrors of this mod must have advance written permission from the OWNER. ANY attempts to make money off of this MOD (selling, selling modified versions, adfly, sharecash, etc.) are STRICTLY FORBIDDEN, and the OWNER may claim damages or take other action to rectify the situation.
4. DERIVATIVE WORKS/MODIFICATION
Public distribution of modified versions of this MOD require advance written permission of the OWNER and may be subject to certain terms.
_________________________________
Skin
Click HERE to get this awesome SoulCraft skin!
Banner

Code (copy paste the code below)
[url=http://www.minecraftforum.net/forums/mapping-and-modding/minecraft-mods/2134006-soulcraft-v1-2-1b-mob-specific-tools-and-armor-new][img]http://i.gyazo.com/c9e3878c29bdd6fcf813725e2566123e.png[/img][/url]
If you like this mod please hit the

like button below!