Gaarnik
Tree Puncher
Join Date:

6/13/2014

Posts:

15

Member Details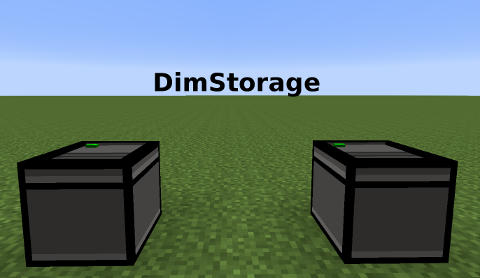 This mod is a good alternative to Ender Storage mod who are not available for Minecraft 1.72 !
DimStorage add an improved and technologic version of Vanilla Ender Chests with more functionalities:
- chest owner selection
- inventory frequence selection
- lock system for private usage !
- Crafts:
Dimensional Core:
Basic item, required for others recipes.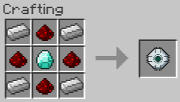 Iron X4 - Redstone X4 - Diamond X1
Solid Dimensional Core:
Upgrade for DimCore, used to craft DimChest.
Iron X8 - DimCore X1
Dimensional Wall:
Used to craft DimChest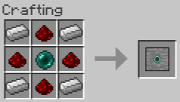 Iron X4 - Redstone X4 - Ender Perl X1
Dimensional Chest:
Allow player to access storage for configured owner and frequency."Frequency" is a number choose by player and who allow to identify the chest content.
Sample:
A public DimChest with frequency 5 share his inventory with others DimChest who are publics and with the same frequency.
A private DimChest with frequency 5 doen't share his inventory with previous DimChest because he's public !
Same way if frequencies are differents !
The "locked" mode allow access interdiction for players who are not the DimChest owner.
Hoppers or other piping system are disabled when "locked" mode is active
!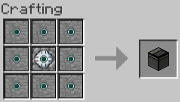 Solid Dimensional Core X1 - Dimensional Wall X8
-
Dimensional Chest UI
: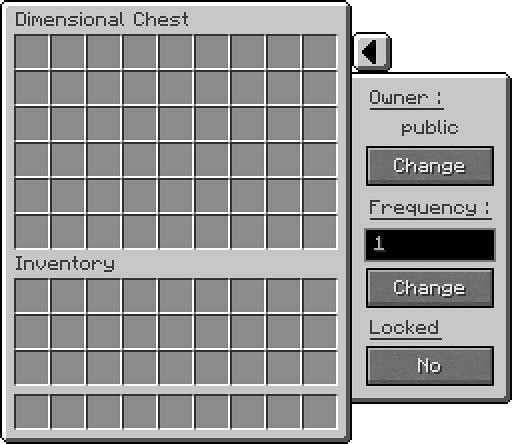 - ComputerCraft usage:
NOTE: ComputerCraft functions are disabled because ComputerCraft is not updated for MC 1.7.2 !
ComputerCraft see DimChest as peripheral so you can attach a computer and access to DimChest functions:
- String getOwner(): return DimChest owner name (default is "public")
- int getFreq(): return the DimChest frequency.
- setOwner(String owner): allow computer to change DimChest owner (not possible when DimChest is locked) .
- setPublic(): allow computer to change DimChest owner for "public" (not possible when DimChest is locked) .
- setFreq(int freq): allow computer to change DimChest frequency (not possible when DimChest is locked)
- Spotlight by Vaygrim:
- Integration in ModPacks:
This mod can be used in any public or private compilation of mods (also
known as "Mod Pack") without any permission from the developer.
- Changelog:
DimStorage 1.3:
- Ready for 1.7.10 !
- Fixed: crash on server start.
- Fixed: backspace key not working to change frequency.
- Fixed: model not properly rendered.
- You can now use an Anvil to rename DimChest like vanilla chest.
- CN translation.
DimStorage 1.2:
- New DimChest GUI with "hide config" button and a textfiled for frequency selection.
- Frequency is now limited to 999.
- New craft for DimChest, more complicated and cost more resources !
- New DimChest model
- Bugs fixes
DimStorage 1.1:
- Updated for Minecraft 1.7.2.
- Download:
DimChest 1.3 for Minecraft 1.7.2/1.7.10
DimChest 1.0 for Minecraft 1.6.4
For developers, mod sources can be found on GitHub:
https://github.com/Gaarnik/DimStorage
Last edited by
Gaarnik
: Jul 16, 2014